Best Features and Cost to Develop An OCR Scanner Mobile Application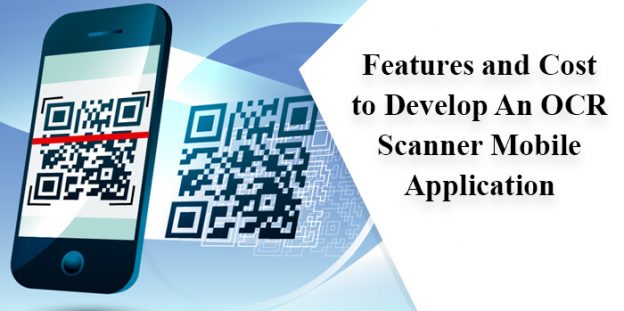 The scanner works as a connection between the physical and digital worlds which are usually not portable. With the grace of technology, we are now able to perform the same functions through our smartphones. There are several applications available over app stores facilitating businesses in quickly transforming important documents.
These applications are called Optical Character Recognition apps i.e. OCR apps. These apps are capable of converting scanned images to text and then word format so that the document can be saved as a word file or can also be printed. OCR scanner apps are used to convert your document, payrolls, invoices, articles, bills, cards, hard copies, etc into digital format
What is OCR or Optical Character Recognition? 
Optical character recognition is the conversion of scanned documents or images of typed or handwritten text into machine-encoded language. Once the text has been recognized the document can be saved, edited, or translated into other languages. There has been a high usage of scanning apps noticed in the recent past as smartphones are now powered with great cameras able to capture clear images which support such apps.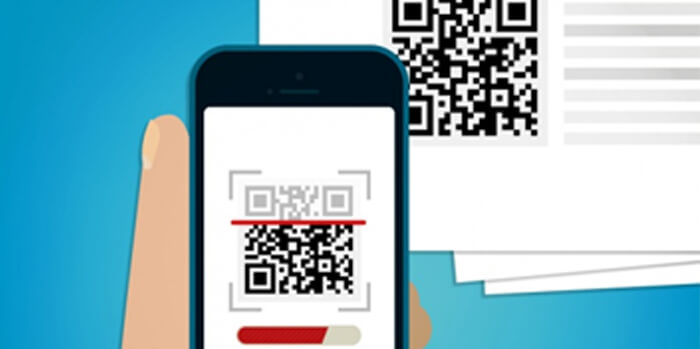 Benefits of OCR Mobile Apps: 
Businesses are making mobile devices a part of their workflow to lubricate most of their activities. Scanning is one of them. A text-scanning mobile app reduces the manual typing work done by your data entry team so that you do not have to involve extra resources for the same.
It can be used as a tool to capture information and present it somewhere else like for a presentation. It also makes the information available anytime anywhere Signing documents has also become easy with such applications. Without having to send the scanned hard copies through the mail, you can easily sign your doc or get them signed by opening just an application on your phone.
OCR apps help businesses achieve increased productivity and a significant reduction in cost. Without such applications, you would not require employees to put in the effort, and also there can be great accuracy achieved in this way. OCR apps are able to scan, document, store and catalog all the information from organizational-level paper documents. On paper, data can now be kept in an electronic format on servers so that these can be accessed from anywhere.
Paper documents are generally prone to loss whereas if you keep the digital copy with yourself, it will be stored on the server and you do not have to bother.
Most of the time businesses need to edit scanned documents when any information has to be edited. Using OCR apps, you can convert data to any format that can be later edited.
Why do businesses need OCR mobile apps? 
If you are one of those surrounded by documents on a daily basis then OCR apps are perfect for you. Whenever businesses need anything to fasten the documentation process, the first thing that comes to mind is Speech to Text tools but OCR is another form on which professionals need to focus. In no time, it can convert your physical or not editable document into editable ones. Also, these apps are capable of storing data so that you do not have to bother about where your papers must be.
Features of an Optical Character Recognition App (OCR App)
OCR apps generally have two types of users- One who wants to take benefit of its functionalities and one who manages the complete functioning.
User panel features
a. Registration:
Users can register over these apps by setting a username and password or using social media login through which the app takes general details and directly logs you in.
b. Login:
Once a user registers, he/she remains logged in. They can also choose to logout
c. Document conversion:
A document can be uploaded and converted into another format through the application For example, a scanned document can be uploaded while a word file is then exported.
d. Conversion to text:
A file can be imported in any format and can be converted into editable text format so that the user can add/edit/delete data
e. Multiple format input:
An OCR app should be able to take input in multiple formats such as text, image, pdf, etc
f. File sharing:
It is an important feature for any kind of application that gives you an output. Users should be able to share those converted files with other users through Whatsapp, Gmail, etc.
g. Multiple output format:
If you have ever used Google Docs, you must have noticed that it allows you to download a file in multiple formats which helps us a lot as we do not have to waste our time converting a particular file into the required format with online tools or extensions. Just like that, any OCR app should allow you to download the output file in multiple formats.
h. Save Documents:
Users should be able to save the converted document within the app.
i. Manage Document:
Users can see/add/edit/download/delete the saved documents
j. Real-time Document Editing:
It is an important feature for OCR applications that should allow users to modify a document in real-time. Then, it can also be converted. Users should be able to add text, images, and signatures to any document.
k. Notification:
Through such applications, users get important notifications like when Admin carries out any update or wants to update users about anything new.
l. Manage Profile:
Users can manage his/her profile by updating their personal information as well as performing the setting as per their preferences.
Features of Admin Panel
1. Login:
Admin would have a login ID and password to log in to the backend of the mobile app.
2. Dashboard:
Through the dashboard, Admin would be able to manage users, documents, formats, content, etc Basically, everything that goes over the app can be managed from the dashboard. Some application gives high-level options to the Admin so that they can set whatever they want to see over the landing page they can view the number of users, documents, languages used, and formats used in the form of a pie chart so as to know what is actually making the app a success.
3. User Management:
Admin can manage all the users from this section. He can see the details of all the users and can also add/delete users.
4. Content Management:
Admin can manage the whole content going on the app from here Whether it is about changing the banner, uploading new content, or changing taglines, everything can be done by the Admin.
5. Format management:
Admin should be able to manage the document formats from here He can add a new format or can also delete an existing one
6. Conversion management:
He can manage the documents that are being converted over the app
7. Sharing management:
All information regarding sharing would be saved here and can be seen by the Admin.
8. Notifications:
Admin can send notifications to the users from these sections about any new updates or offers.
9. Reporting and Analytics:
Reporting and analytics section would tell the admin regarding document conversion, users, most used format, etc.
Best OCR Scanning Mobile Apps
Google Docs
Google Drive makes it effortless for most businesses to go paperless. Its documents, presentations, spreadsheets, and other forms support curtailing the usage of paper but the OCR feature has reduced paper mess a lot. Google Docs gives all of us an OCR feel, though, there are certain tips for the right usage. Keep the font Times new roman or Arial. Results can be improvised even more by assuring that the images that are scanned have a clear contrast between various colors.
Online OCR
Online OCR is an OCR scanning mobile app that supports a total of 6 languages like Spanish, Chinese, etc. It is extremely easy to download and use this application. The user needs to upload a file up to 5 MB and can later convert it to Word, Excel, or text files. If we talk about its website, it says that without installation on your computer, the system is able to recognize text and characters from PDF scanned documents, photographs, the digital camera captured images, etc
PDF Scanner
It is an easy-to-use free app that has won many hearts and the evidence is its best reviews. The app allows you to import images and PDF files Users are also allowed to add personalized signatures to the documents.
In this list, we cannot forget CamScanner and Adobe Scanner because they are one of the best OCR apps existing based on their UI, features, and user-friendly design.
The cost required for the development of an OCR app
A simple OCR app for either Android or iOS with the above-mentioned features would cost around $6500 while advanced features might take the cost above this.
VerveLogic can be your one-stop solution for mobile app development and web development because we have a team of experts and market experience. You can get your app or website developed at the best price possible.
Also, if you are looking for branding solutions or online marketing for your brand then you should check out VerveBranding and Verve Online Marketing today and make your brand stand out.
(Visited 204 times, 1 visits today)