Why Zoho CRM can be a Perfect Fit for Your Business?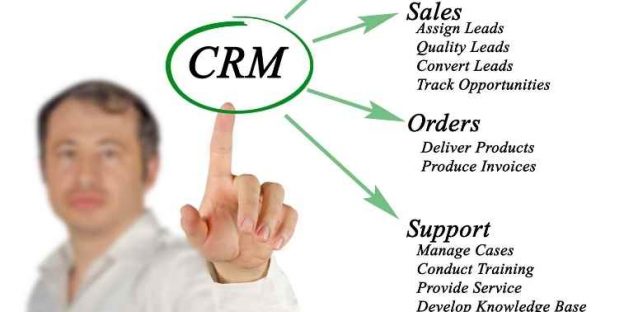 Zoho CRM is the new winner in the market. As soon as it was launched it was trusted by a global network of over 150,000 businesses using this software for better business opportunities. Zoho is an Indian web-based online office suite containing word processing, spreadsheets, presentations, databases, note-taking, web conferencing, customer relationship management, project management, invoicing, and other important applications needed to run a business smoothly.
If we talk about the main aspects of Zoho then it enables an organization through sales force automation, lead management, account handling, purchase, and workflow management which immensely increases office productivity, customer satisfaction and takes your business to the next level. As a business handler you must have already heard about the Zoho CRM but if you want to hear more about it then read on because trust me Zoho CRM can be perfect for seamless business operations.

Zoho CRM Ends your Search for Complete Services at one Point
As mentioned above, Zoho CRM is almost everything that a business needs in order to run its business operations smoothly. It offers everything that a business needs in order to run its daily operations. It can be fully satiated with more than 35 applications as the Zoho users can extend Zoho CRM by integrating it with some of its other applications like Zoho email, Zoho mobile edition, Zoho projects, Google apps, Twitter, Facebook, and many more. Zoho is constantly adding more and more applications which makes the operations easier as it makes the transfer of data easier and easier. It saves time, increases productivity, improves the efficiency of the organization, and also makes decision-making simpler.
Cost-Effective Solution for Every Business
One of the best features of using Zoho is the pricing it offers to its customers. If we compare it with the other CRM software in the market then Zoho CRM is most cost-effective or we can say it is on the lower side of pricing. Zoho has come up with one of the other software in the market known as Zoho one which just costs $30 per month. Another best thing about it is that it is billed annually not on a monthly cycle. It also offers a free trial edition with its wide range of applications and such competitive pricing, it is slowly becoming a priority for many small and medium-sized businesses when it comes to CRM software.
Zoho CRM comes with open APIs
Zoho CRM integration allows for an open API which makes the integration of other applications into it. It makes the process easier as it allows the customers to help themselves and use the same system in the most efficient manner. It is like giving the customer what they need in terms of a particular interface. We all know that customization as per customer is a key tool and with Zoho CRM you can give the interface in customer's hands so that they can tweak it according to their business-specific needs helps them in fulfilling their daily requirements accurately.
Zoho CRM Automates the Sales Operations
If you want a CRM that automates the daily sales task then Zoho CRM is perfect for you. Let us have a look at how it handles the daily sales operations. 
-> First, it converts web visitors into leads and takes out the potential customer's contact collected from external sources. 
-> It then matches the leads with the respective sales agents in order to confirm the sales as these automated services swiftly convert hot leads into customers.
-> Zoho CRM also assists in managing customer accounts with a shared database.
-> The enterprises can also check the customer's purchase history to understand if you can up-sell or cross-sell a product.
-> As an effective software, it also allows you to forecast revenue, establish sales quota for the sales representatives, monitor individual or team performance as well as create reports and dashboards.
Zoho CRM Understand the Power of Social Media
One of the best features of Zoho CRM is its ability to get the information out of social media platforms. Well, as a business you also need to understand the importance of social media as many significant leads can be generated from these platforms. Zoho can easily integrate your product or services directly to social media portals such as Facebook and Twitter. You can find the customer behavior, understand how to make sales, and most importantly generate leads and contacts for the sales rep.
Unparalleled Reports and Analytics 
Once your business starts growing, more and more information you will need. With Zoho CRM by your side, you can easily track the performance of every sales activity, create dashboards and stay on top of your KPIs. Zoho CRM offers real-time reporting on sales trends, marketing activity, and team performance to make you better in the market.

Zoho CRM is one of the best software out there which can easily handle your business efficiently through its amazing services in their sales management and operations. As more and more organizations are moving towards automation of several processes and verticals within businesses, it has become important for them to dive deep into the most critical sales function in order to harness it optimally towards organizational success. If you still feel like Zoho CRM can't benefit your business then you can start with Zoho CRMs free version and see how it feels. Its top features like automation of sales and marketing, secure cloud storage are available for free to make you understand how it can benefit your business in the most innovative ways.
(Visited 99 times, 1 visits today)