10 Biggest Cloud Computing Challenges for IT Service Providers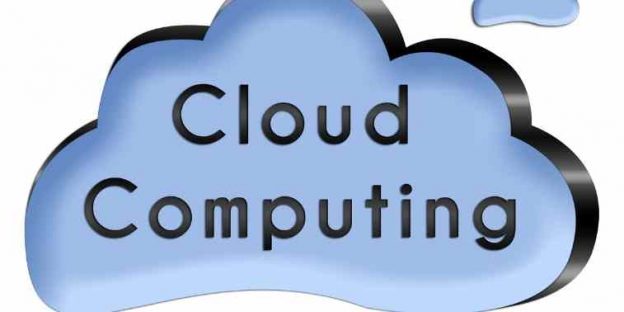 We are all aware of Cloud Computing and the benefits which it offers. Cloud Computing is the delivery of different services using the internet which includes the top services like storage of data, servers, databases, networking, and software. The best part of cloud computing is that it makes the storage of files from remote databases and retrieving them on demand possible in no time. Cloud computing has played a major role in the mobile app development industry as it helps users to install software from the company's data centers which can be anywhere in the world.
Moreover, many people use cloud technology for their daily use too. Creating a useful document online or using an online email service are two general examples of cloud technology. If we zoom out then there are two types of cloud computing in the IT industry that top IT service provider companies offer. The first one is PaaS(Platform as a Service), SaaS(Software as a Service), and IaaS(Infrastructure as a Service). All these three services of cloud technology are changing the world and helping businesses from time to time. Here we have a detailed explanation of the 12 Best Cloud Storage Solutions for Small Businesses.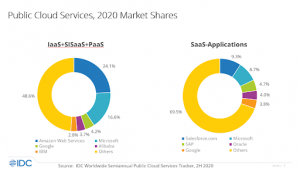 With so many benefits of using cloud computing and its other technologies, there are also some hurdles for IT service providers which hampers the growth of these technologies, if not utilized efficiently. Without further ado let us have a look at some biggest cloud computing challenges faced by IT service providers.
1. Security in Cloud Computing
Security of data is a major concern among the people and also the best IT service providers. Hacking and virus threats are very common in cloud computing and its other branches. Since the cloud plays with the data it becomes really important to make it secure if we do not want a critical confidential data breach. As a leading IT service provider or mobile app development company before transferring data to third parties, make sure you have cloud security and management.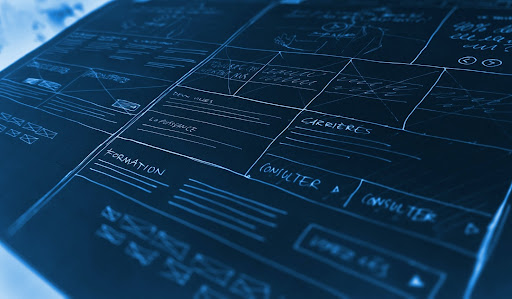 We talked to some cyber security experts as they expressed their views regarding security in cloud computing. After a thorough discussion, these experts are concerned about the violation of confidentiality, data privacy, data leakage and loss of vital information which makes it one of the biggest challenges in cloud computing for IT service provider
2. Deficiency of Assets & Experts 
The insufficiency of finding resources and expertise is one of the major cloud migration challenges this year. Most of the Top IT Service Provider Company find this a major issue as many IT employees are taking steps in order to be better at cloud computing technologies but they are finding it very challenging.
As employees are finding it difficult to have expertise in cloud computing, the IT consulting company is also finding it challenging to find employees with such expertise that they need. As per the latest Salary Guide from Robert Half Technology, IT service providers are only looking for people who have expertise in the most recent cloud technologies like cloud, mobile, open-source, security, data and other technologies in the upcoming years.
Because of this many enterprises are asking workers to have certifications or skills in cloud computing. Many industry professionals also suggest training present employees make them more productive using the latest cloud technologies.
No industry is immune from cloud computing technology and platforms that provide cloud computing services are the demand of this era. Every business needs cloud computing services in these advanced times. So here we have the top 10 cloud platform as a Service (PaaS) providers in 2021.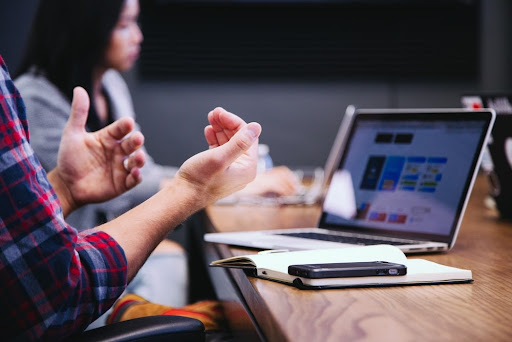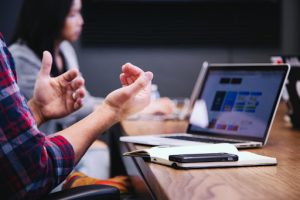 3. Complete Governance over IT Services
When it comes to cloud computing then IT companies do not have full control over many things like provisioning, operation in this cloud-based world, industry delivery. This raised many complications of IT services like IT to offer important compliance, governance, data quality and risk management. To remove such unpredictabilities and difficulties in shifting to the cloud the IT Service Providers must have the standard control and the IT management procedures to incorporate the cloud.
Apart from this, core IT plays a crucial role in the mediation, preference, and control over cloud services. There are many third-party cloud computing or management providers that are gradually offering best practices along with government support.
Cloud computing was invented in the 1960s and has evolved a lot and in many ways. But due to its high usage, it has turned cybersecurity on its head. In this advancement era the availability, scope of data and interconnectedness have made it extremely vulnerable to many threats. It has become nearly impossible to not use the cloud in advanced times. So, no matter if you are an android mobile app development company or an individual who uses the cloud. Here we have cloud computing security risks and how to avoid them.

4. Cloud Cost Management 
Handling the cloud is not a cheap matter as it needs your spending and that is why it is one of the biggest challenges in cloud computing among IT, service providers. The thing is since companies do not have enough cloud expertise they can make several mistakes that can increase their expenses. Many mobile app developers from iOS app development company turn on a cloud instance that is meant to be utilized for some time but forget it off again. Because many companies find themselves paying hidden cloud costing packages.
However, we can use some tech solutions like automation, serverless services, cloud spending management solutions, containers, autoscaling features, and other management tools that are provided by the cloud vendors which can lower the prices for you. Furthermore, some companies have succeeded by building a core cloud team for handling usage and costs.
5. Multi-Cloud Environments
There are many cloud services that companies use for better business opportunities. Almost every company uses a multi-cloud strategy and more than 50% already have their hybrid cloud tactic that is combined with the public and private cloud.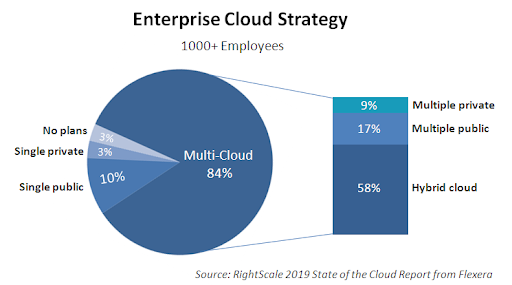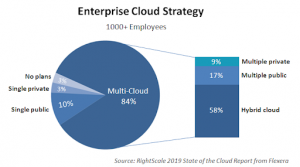 A future prediction believes that cloud computing technology gives a more difficult encounter to the teams of IT infrastructure. However, in order to win over such cloud development challenges, you can opt for training staff, active vendor relationship management, tooling, and studies.
6. Compliance
Compliance is another top cloud computing challenge that we are facing in 2021. And it is a major problem for which every cloud user faces. If we talk about the problem then whenever an organization transfers data from its internal storage to the cloud, it experiences compliance with the laws and regulations of the industry.
Cloud compliance issues arise as soon as you make use of cloud storage or backup services. Once you move the data from your internal storage to someone else's you are forced to examine closely how that data will be kept so that you remain compliant with laws and other industry regulations.
That is why many organizations require employing a data protection professional who can anticipate data security and privacy according to the needs of the law. There are a few compliance needs that organizations need and concentrating on these duties for compliance will help organizations fulfill legal responsibility.
7. Cloud Migration 
Releasing a new mobile app developed by the top mobile app development company in the cloud is one of its amazing benefits which we all love but transferring an existing application to a cloud computing environment is much harder than that. We think it must be one of the problems which should have been not there in the first place. You will be amazed to know that 64% of migration projects took more time and 50% more of their predicted budget. It will surely be a bump on the chest for small companies. The other issues with cloud migration that needs to be taken into account are:
-> Reported downtime during migration with more than 30% of apps during the migration process
-> Issues syncing data before cutover for more than 40% of apps
-> Migrations tools do not work well in around 40% of apps
-> Slow data Migration can be seen 44% times
-> security issues during migration in 50% of apps
-> Time eating troubleshooting can be seen 47% times
How to Resolve Cloud Migration 
-> The IT Service providers share some tips on how to solve this impactful issue
-> Increase your Budget
-> Employ an in-house professional
-> Set a longer project duration
-> Perform a pre-migration testing
There are many new technologies in the market like VR and AI which are going to upscale the whole market but still in my mind, we think that it's cloud computing that has the greatest potential of all of them. This technology is helping businesses to evolve and surely will be here for long. If you are also an emerging business then here we have the top 10 cloud computing service providers for you to look out for.
8. Vendor Lock in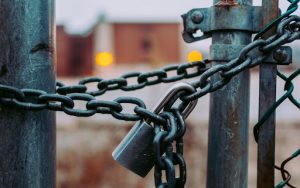 Vendor Lock-in is a kind of issue that top IT service provider companies face in almost every third-party integration. And the same is following the cloud services. If we look at the topmost cloud service providers then it will be Microsoft Azure, Amazon Web Services, Google Cloud Platform, and IBM Cloud. And for IT experts this makes the vendor lock-in's specters secure.
Because of the increase in power, there are both the chance and challenges for some marketing participants and end-users. Regarding the multi-cloud acceptance trends, many IT service providers will highly demand an easier way to move apps, data across the cloud, and even the workloads from IaaS providers with no penalty. Some of the experts from the top IT consulting company suggest that before the companies access any kind of cloud service they must also think about how easy it will be for them to transfer those workouts to another cloud in the future. 
9. Unformed Technology 
Thanks to cloud computing services we are able to witness some advanced technologies like virtual reality, augmented reality, big data analytics, artificial intelligence, and machine learning. As we are thanking the cloud for this, we must also take into account that it fails to fulfill organizational expectations in terms of dependability, usability, and functionality. We can get solutions once the providers boost their services or create an authentic solution for this issue as it can help the Best IT Service Providers a lot.
As a leading mobile app development company, you might be looking for everything possible related to your niche. And one such thing is to understand how to patent your mobile app idea, however, Why do you need to patent an app idea? There are plenty of promising mobile app ideas in the market but what if you come up with something exclusive and someone else steals your idea to convert it into their big break? Need not worry as we bring in the perfect guide which will tell you everything about how to patent your mobile app idea?
10. Cloud Integration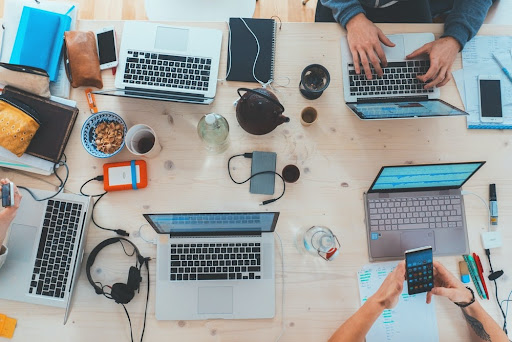 IT service providers, especially those who incorporate hybrid cloud environments often report issues with their apps, tools, and public clouds for working together. Integration of legacy systems is still one of cloud computing's biggest challenges when it comes to using the multi-cloud. And at the speed at which these problems are getting reviewed it is unlikely that these problems are going away anytime soon. And you must also consider that combining new cloud-based apps and legacy systems needs resources, expertise, and time.
The cloud is one of the greatest inventions of our time which not only helps us individually but also as a group to enterprises from various domains. It is growing with each passing year as it is constantly impacting the world's IT industry. And if you also want to grow as a business then integration of cloud is a must for the IT service provider. According to one researcher, the only difference between an IT service provider and the top IT service provider is the integration of top technologies and using them to solve the client's problems.

Although cloud computing challenges are there, if it is managed well, then these won't impact your IT endeavors a lot. Despite having a look at these cloud computing challenges, we still recommend you to seek the trends of cloud adoption.
(Visited 219 times, 1 visits today)