Best Screenshot Apps for Android in 2021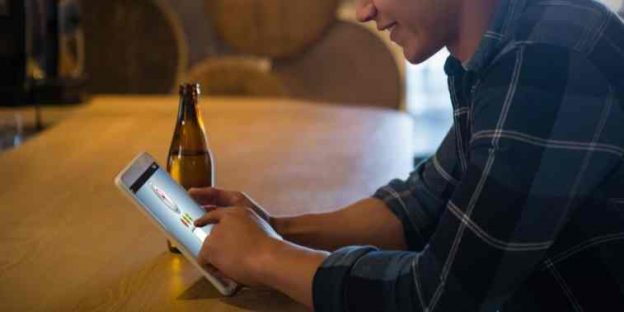 Smartphones have taken our lives by storm as we are using these devices for everything in the world. We can order food, goods, spend time on social media, play games all on our smartphones as it has become a crucial part of our lives. While surfing through your phone we want to save something off the internet but not every website allows us to save or download the content. But with the help of a screenshot application from the top mobile app development companies, you can easily download the content or save it for later to see it on your smartphone just like tracking your loved ones with the best location tracking app that ensures the safety of your closed ones. Let us have a look at some of the best mobile screenshots apps for your phone.
Choose from the Best Screenshots Apps for Android
Well, every smartphone comes with a screenshot feature by holding the volume down button and power button altogether. Still, it is inconvenient for some users. Moreover, we believe that having an idea about the best screenshots apps for android is necessary. Let us straight away have a look at the list of best screenshot apps for phones. 
1. AZ Screen Recorder 
AZ screen recorder is the best screenshot app for android as it offers multiple features at the same time. It allows you to capture the screen, record the screen, edit saved videos, etc. Because of its inbuilt features, you can also edit videos, trim videos, convert videos into GIFs, add subtitles along change background music. AZ screen recorder also allows you to stream your screen on social media platforms with this app. The most notable features of the AZ screen recorder are: 
-> Allows you to edit videos in Full HD
-> Lets you record screens and internal sound
-> Allows you to screen videos with Facecam as well
Download AZ Screen Recorder for Android

2. Firefox ScreenshotGo Beta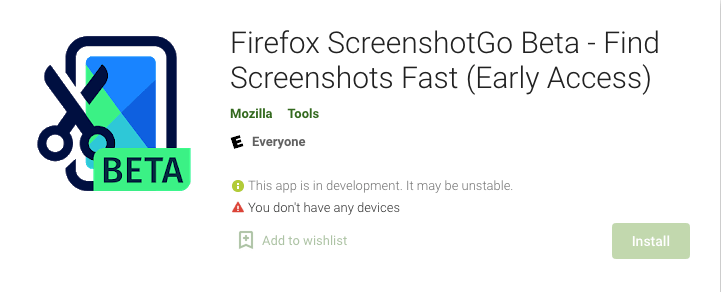 Apart from browsers, Firefox has created an application that is one of the best screenshot apps with some unique features. Firefox ScreenshotGo Beta comes with a flowing button on your mobile screen after the installation. All you need to do is to click that floating button and a screenshot will be taken. What makes it the best screenshot application is its ability to save your screenshots by indexing them according to the text in screenshots. So it is easier for the user to search for the screenshot just by the text. The most notables feature of Firefox ScreenshotGo Beta:
-> Easily scan the text from screenshots and copy-paste them into documents
-> Allows you to search with the text mentioned in screenshots captured to find them easily
-> The GO button is enabled to float on the screen. One-click screenshot
Download Firefox ScreenshotGo Beta for the best app to take a screenshot on android
3. Screen Master
Screen Master lets you capture the screenshots with simple gestures like shaking your device or once again touching/enabling the floating button on the screen. Screen Master also has some additional features too like in-scroll screen capture to save the entire webpage, add texts, pixelate images, etc. The most notable feature of this top android mobile app development company are: 
-> This app supports PNG format in order to save screenshots on phones
-> Allows you to add emojis into your screenshot without using any other app
-> You need android 5.0 or later to use Screen Master
Download Screen Master for Android
4. Screenshot Touch

When it comes to screenshot applications then mostly all the features are the same but Screenshot Touch offers some unique features in this market. This application stays in your notification panel so you can capture screenshots with one tap. It also allows you to record your screen in mp4 format along with the ease of bitrates. Screenshot Touch also comes with an image cropper, in-app web browser and it also lets you draw on your screenshots. The most notable features of Screenshot Touch:
-> Allows the user to let you screenshots into multiple folders
-> Allows you to adjust the framerate, audio, Bitrate, and resolution
-> Screenshot Touch supports Android 5.0 or higher
Download Screenshot Touch for Android
5. Assistive Easy Touch

Another top-class screenshot mobile app that offers some unique features. Moreover, this application is all about its interface as it has a stunning look which is why it is downloaded and reviewed by more than 10 lacs users. Well, the one thing that nobody likes is to display ads as you need to buy a pro account in order to remove any kind of application for you. Assistive Easy Touch also has an amazing app icon as every business must know how to design and create an amazing app icon. The notable features of Assistive Easy Touch are:
-> Allows you to record your smartphone's screen in HD and Full HD 
-> The best thing is that it doesn't leave any kind of watermarks on the screenshot
-> Allows you to manage your Wifi, Bluetooth, GPS, and Notifications
-> Comes with an in-built RAM booster and space cleaner
Download Assistive Easy Touch for Android
6. Screenshot Capture 
Screenshot Capture comes with an easy and intuitive user-friendly interface at the same time. It also comes with a floating button/bubble which helps you capture screenshots easily. You can also add your favorite android application in a folder in the bubble. Another intriguing aspect of installing Screenshot Capture is that it doesn't take too much space as it has only a 3.8 MB installation size. The most notable features of Screenshot Capture are:
-> Allows you to pause the recording without having the save them and restart
-> Has a good team of developers which enhances the experience for users
-> One touch screen capture
Download Screenshot Capture for Android
7. Screenshot Capture and Record(SCAR)

SCAR is shortened for Screen Capture and Record which allows you to record screens in 4K so you have stunning quality. You can also use your face cam or back camera while recording your screen videos. It also comes with a floating button which makes it a good screenshot app among users and that is why it is considered the best android mobile app development.
The best part of this app is that the floating action button adjusts itself according to the interface of android it's being used on. You can easily capture screenshots or start recordings with just one click on the floating button. The most notable features of SCAR are: 
-> Allows extracting still frames from a video 
-> Offers services that allow you to compress the size of videos to save the storage app
-> Allows you to add texts on screenshots, draw on them, or even crop
Download SCAR for Android 
8. Screenit
As the name suggests, Screenit is another screenshot app that comes with an inbuilt photo editor which also allows you to take screenshots within the app. You can also add emoticons, color effects to your screenshot. However, this app is free to use for the first 48 hours and after that, you need to buy a subscription to use the app. The most notable features of Screenit are: 
-> Comes with additional features like Image crop, upload, floating button, etc. 
-> Simple, easy, and intuitive small size application
-> Loved by top IT outsourcing companies
Download Screenit for Android
9. Mobizen Screen Recorder 

It is 100% free to use and lets you record your mobile games or screen in 60 FFS or less. It offers some amazing features like Mobizen screen recorder to produce 1080p screen capture videos. You also edit videos in this app to change their intro, outro, music, etc. along with adding texts on recorded videos. The most notable feature of Mobizen Screen Recorder are:
-> Doesn't leave a watermark on your content
-> Pro version removes all the ads with one-time payment
-> Allows you to trim videos within the app itself
-> Record screen, capture screenshot, and edit without paying anything at all
Download Mobizen Screen Recorder for Android  
10. Google Assistant 

Yes, you read it right. Google Assistant also offers screenshots on your smartphone. You just have to press the home button and hold it till the pop-up doesn't come. Then you need to command Google Assistant to capture a screenshot for you. And then the screenshot will be saved in the folder. The most notable features of Google Assistant are: 
-> Every latest smartphones and tablet come with Google Assistant 
-> Allows you to set reminders using Google Assistant
-> Lets you use a smartphone without touching it 
-> Comes with voice commands or text commands
Download Google Assistant for Android
Each and every smartphone has a basic screenshot feature but with a third-party app, you can have added features that make our lives easy. Moreover, if you are in business and looking for IT consulting or mobile app development like the best apps to download Instagram photos and videos in 2021 then a top IT software outsourcing company like VerveLogic can help you with it.

We're VerveLogic and we've been serving our clients with our IT, designing, and Marketing services since 2012. Every day, our team of dedicated professionals works to make this world a little better through our premier solutions. Our exclusive services include Mobile App Development, Web Application Development, UX/UX Designing and Digital Marketing Services to businesses from all around the globe irrespective of your business domain.
(Visited 1,970 times, 4 visits today)