Best Location Tracking App that Ensure the Safety of your Closed Ones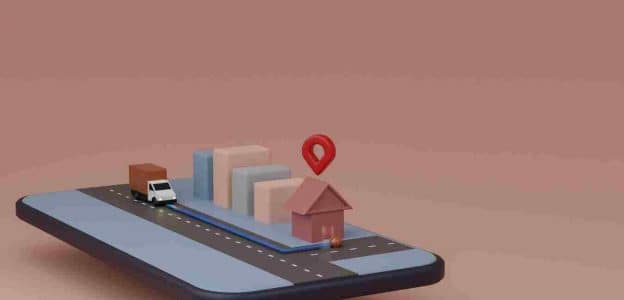 The tracking applications are the hour of the need in these terrible times. The tracking apps help you keep tabs on your loved one in a much easier and convenient manner. Tracking your family or friend's location is a necessity today which no one wants to ignore. The threat to humans and humanity is increasing day by day all over the world. Switch on your local news channel and you will hear about a new case that caused problems to humans. The whole world is changing day by day which makes it crucial for us to ensure the wellness of our close ones. In this advanced era, there are many solutions like user tracking applications that can help you keep a close eye on the people you want and that too without even hampering their work.
Top 10 Location Tracking Applications to Must Try
As mentioned above, thanks to your technologies we can now easily keep tabs on the people we want to, of course after the user's consent. Smarter technologies like wearable gadgets have also made this task easy in a lot of ways. Let us have a look at the ten best location tracker apps for android and iOS so you can choose the one which suits you better.
1. mSpy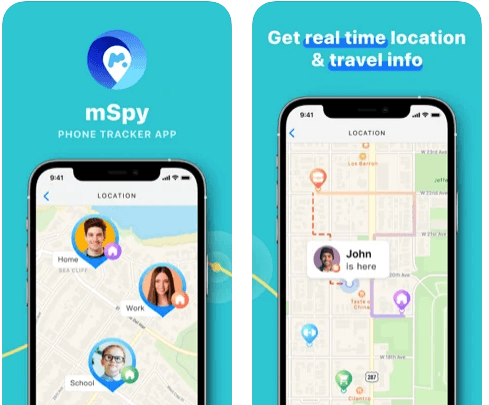 With the initial release date in early 2011, mSpy is known among the best location tracking applications in the world. Not the user's location, it also lets you track your child's smartphone activities for free. I guess that is why it is known as one of the best phone tracker apps, however, another reason might be its top features like calls, SMS, GPS tracking, etc. All you need to do is to install this app on the user's phone and monitor their activity without letting them know anything.
mSpy is available for monitoring software for iOS, Android, Windows, and macOS. You can also restrict incoming calls, view photos and videos saved in your child's gallery, track real-time location with GPS tracking, etc.
2. Map my Run
Map my run is an official application from Under Armour which is one of the best tracker apps today in the market with advanced wearable integration features. Along with tracking it is also a great workout partner as it keeps records of all the important stats and matrices from your workout for perfect analysis.  Map my run has some advanced features of fitness app development including stride length, foot strike angle, and ground contact time to make monitoring your workouts precise.
Another best thing about Map my Run is that it is highly integrable and can be synced with most wearables like Fitbit, Google Fit, Suunto, etc. It was also awarded as the best wearable tech of 2019 by Outside magazine as it comes with 1 year free trial with premium features. If you are looking for the best mobile app development in terms of tracking apps then Map my Run is the one you should install as it is available for both iOS and Android.
3. FollowMee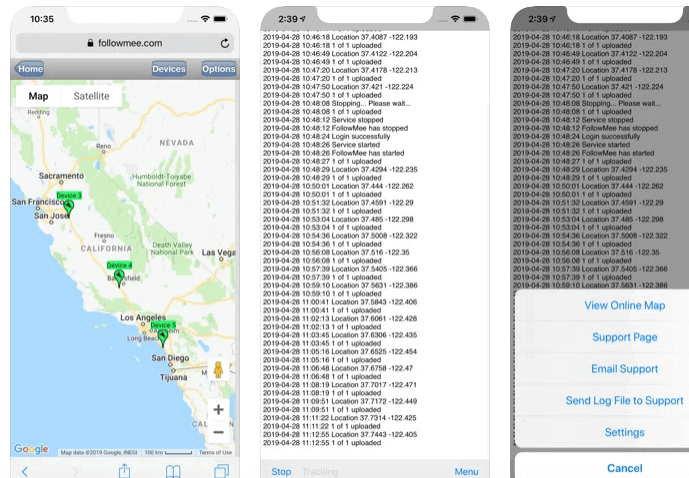 When it comes to tracking the people, you want to do it without knowing them. And if you ever wondered how to do it then installing FollowMee is the answer to it. It is another great app that converts your smartphones into GPS tracking. All you need to do is to install the application on your device and then track it from the FollowMee.com website.
This tracking application offers complete data privacy, tracks multiple devices at the same time, and even works with no internet as it stores the data even when offline and updates the maps immediately on the receiving network.
4. Family Locator
As the name suggests, this free phone tracker application can track the user's whereabouts without permission. It is the perfect mobile app development for families who are concerned about their kids and other members' security. Using this application is just like keeping an eye on your family without being with them as you get notifications when the users reach destinations. It also offers zone-based tracking, creates private groups, and helps in tracking stolen or lost devices. You can also easily check the location history and other stats recorded by the app. As you can also use it to track your phone in case it is lost.

5. Find my iPhone
If you are an iPhone user then it is one of the best iPhone location tracker apps which helps in locating your family members like kids, friends, parents, spouse, etc. For location tracking just turn on the family sharing feature in all the iPhones. All you need to do is just turn on the family sharing features in all the iPhones after syncing them to your iCloud account.
If you are that one guy that constantly loses your iPhone then Find my iPhone is the best phone tracker app in the market for you as it is developed by Apple Inc itself. It is a built-in free app for the iPhone, which currently has three tabs, i.e., People, Devices, and Me. This iPhone location app can also help you find your Apple device even if it is offline. If you want to know how this application works then you must have an eye on how to create a GPS app for android and iOS.
Link To Download: IOS
6. Google Maps
Everyper mobile phone user knows about Google Maps as it is one of the best and most popular phone trackers for both android and iOS phones. Their recent "Share Location" feature has become even more accurate and reliable as a tracking application. It has an amazing user-friendly interface and plenty of options to customize the real-time location tracking requirements.
This free tracking application has real-time ETAs and traffic conditions, it also offers rideshare with real-time transit info and automatic rerouting based on live traffic along with indoor maps to quickly the way and more.
7. FamiSafe
Once again as the name suggests, if you want to know the live tracking information of any phone of your loved ones then this application is for you. You can also have other benefits from geo-fencing, smart parental control settings, app blocker and web filtering, location tracking, web filtering, screen time control, and emergency alerts.
The notable features of Famisafe are that it helps in tracking inappropriate content in kids' social media apps, flexible warning keywords adding, real-time alerts about things like suicide, cyberbullying, detected photos, and more. If you want to run a business and need to develop such a tracking application then a top IT outsourcing company can develop an amazing tracking application.
8. Life 360
Life360 is another very popular, reliable, and user-friendly tracker app in the market. The best features of Life360 are that it includes cross-platform location sharing and in-app messaging, options to create private groups known as "Circles". The in-app purchase for the tracker starts at just $1.5, while the premium plan starts at $4.99.
9. TrackView
Track View is another best location tracker app that tracks phones without permission for the safety and security of your family which you can easily carry everywhere with you. Just like other tracking applications, it also offers some amazing features like location tracking, remote audio-video recording, turning your devices into an IP camera, and GPS tracker.
Their premium services start at $2.99 and the ultimate edition can be used at $54.99 which makes it one of the most reliable applications to stay connected with your friends and close ones. Track View can also give you information about the target device's past locations, and also allows you to operate remote audio and video recording.
10. Glympse
Glympse is one of the most popular location sharing and tracking apps and has been exclusively designed to offer real-time tracking. Although it does not include stealth mode, it features a range of other capabilities like location sharing without any downloads, instant alerts, navigation options, geo-fencing, and in-app messaging. This iOS and Android free phone tracker app without any permission also allows you to turn on/off the location.
This is the list of top tracking applications that you can install on your phone. And if you are planning to have your own tracking application for you to run a business then the best mobile app development companies in the USA can develop it for you without breaking your bank.

(Visited 94 times, 1 visits today)