Top 10 Best Free Parental Controls Software of 2022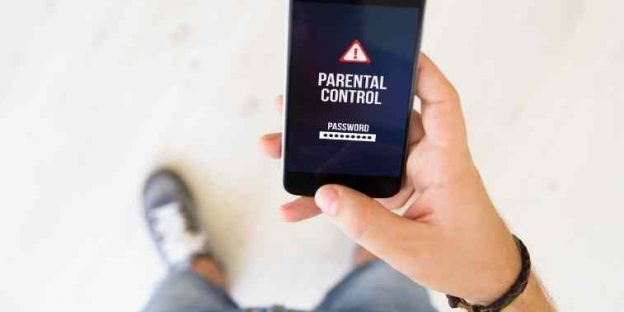 With the enhancement in technology, we have seen the use of the internet in almost every aspect of our lives. Well, there is not a single company which is not using the internet, software and latest technologies to make their work easy. Around one year back, because of this pandemic, our children were also exposed to the internet for their study and fun purposes. It makes our kids vulnerable to online threats as they do not have an idea what tremendous power they hold in their hands. Most people use the power of the internet to make their lives easy but still, there are many who believe it to make the lives miserable of others who have less idea of the internet.
We understand that electronic devices like phones, tablets, laptops, and PCs along with internet connection have become an essential part of their lives but it has harmful effects too. Kids have curious minds and once they are exposed to adult content, or face any kind of fraud or cyberbullying then it can tremendously affect their minds for the rest of their lives. Since kids are not comfortable sharing such tragedies with their parents, child monitoring apps have become very important for responsible parents today date. Using the top best parental control app you can monitor your child's location, mobile usage, social media activities, and much more. It allows you to keep a close eye on your kid without disturbing their personal space. The child monitoring apps are there to give you peace of mind which was not possible a few years back.
As we have mentioned above, the monitoring applications also help in tracking your child's location using several technologies. Which makes these monitoring apps the top location tracking applications tracks as well. It allows you to track your kid's location whenever they step out of the house, you can find out which path they are taking to school and back. Isn't it amazing what technology has achieved in just a few years?

Top Free Parental Control Software of 2021
We understand that investing in the right area is what everyone looks for. Therefore to make it easy for you we have compiled a list of top free parental control mobile apps for 2021 developed by the top mobile app development company and make your life easy in the times where your kids are not safe in and out of the house. Without any further ado let us have a look at the top 10 best free parental control apps for 2021.

1. Qustodio Free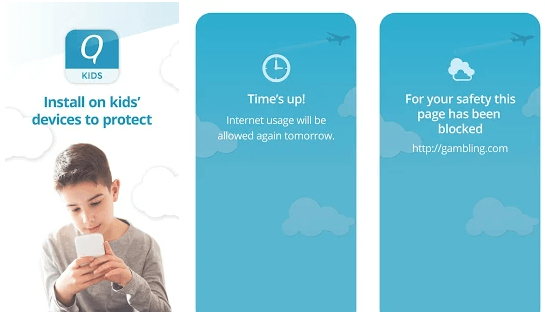 It is difficult to find a top mobile app that comes for all the operating systems like Mac, iOS, Windows, Kindle, and Android. Qustodio is an amazing parental monitoring app that is available for all the above-mentioned OS. It offers an intuitive user-friendly experience which makes it very easy to use.
You can access everything on your kid's phone without knowing anything. It allows you to view messages, download and remove apps, track calls, etc. The best part of Qustodio is that it offers social media account tracking which makes things very easy for parents in tracking down any kind of cyberbullying if their kid is experiencing any. It is free to use one 1 user at a time however to add more users, you need to buy its premium versions.
Download the android parental control app – Qustodio
Download parental control iPhone app – Qustodio
2. FamiSafe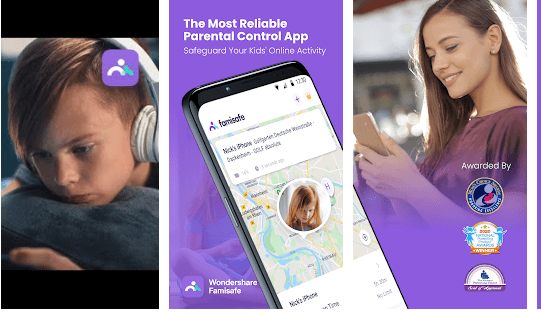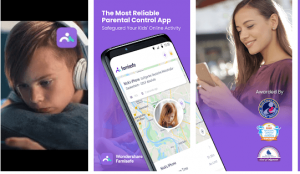 FameSafe is a very popular parental control app in this domain. It offers some amazing services which make it a top mobile app development company. Using Famisafe you can find out how many hours your kid has used his/her phone along with their browsing history. It also allows you to set some words or keywords so that whenever kids search those words, you will receive a notification.
Famisafe also provides services to block unwanted apps and websites which are not safe for your kids. You can also track their social media accounts of Twitter, Instagram, Facebook, and messengers like Whatsapp to find out that your kid is not a victim of cyberbullying. Famisafe uses a geofencing feature to locate the exact location of your children so you can work worry less.
Download the best child monitoring app for Android – Famisafe
Download best parental control iPhone app – Famisafe
As a parent, you also need to take care of yourself from time to time. In this hustle and bustle of our life which consists of hours of work and taking care of family, you must also keep an eye on your health. If you also feel like you are tired early, we have compiled a list of the best heart rate monitor apps to track down how it's working. We hope it will help.
3. Norton Online Family
We all know about the Norton antivirus which helps in protecting our PCs and laptops from all the viruses on the internet. On the other hand, Norton Online Family is a monitoring app that helps in securing our family members. You get top features like social media monitoring, location tracking, web filtering, email monitoring, time scheduling, and much more. The best part of Norton Online Family is that it is available for iOS, Windows, Android with a 20-day free trial period before you need to buy a premium version to use its services.
Download Norton Online Family – One of the best android parental control apps
Download Norton Online Family – A parental control iPhone app

4. Windows Live Family Safety
As the name suggests Windows Live Family Safety is a top kid monitoring app that is specially designed for Windows users. You can easily access it from the website on your desktop. It offers some amazing features like fetching live location, time schedules, setting a shopping limit, and much more. What makes Windows Live Family Safety a top parental monitoring software is that it is completely free to use. All you need to do is to create an account on the website and then customize the settings as per your need.
Use this parental monitoring software for free at Windows Live Family Safety.
5. SocialShield
Social Shield is a very effective and must-have mobile app in today's social world. SocialShield protects children from every kind of social media threat. We all know that kids are addicted to social media platforms like Facebook, Instagram, Snapchat, and other messengers like Whatsapp, Kik. With SocialShield you can have access to all their social media activities right from your mobile and without letting them know. Social Shield is owned by a top best mobile app development company in the world known as Avira which justifies its development. All you need to do is simply download this software from their official website in order to get a real-time location on your kid's movement.
Download this parental monitoring software to track your children's live location in no time.
If you are also planning to earn a huge profit from any kind of business but have no idea where to start? Here we have a list of the most profitable businesses which can help you find the business idea and where to start.

6. Family Shield from OpenDNS

Family Shield from Open DNS is another top security platform that is developed for the security of your family members. More often working parents find it difficult to spend time and take care of their family. With a family shield, such parents can easily track each and every movement of their kids without even knowing them. It provides services like blocking websites and apps which can be harmful to kids. It also restricts the kids from reading adult content, watches adult images or videos which makes it a top kids monitoring app in the market. It has around 19 million users from all over the world who use family shields to keep their loved ones safe. Just enjoy the app start using its features.
Download the best parental monitoring app –  Family Shield OpenDNS
7. Spyrix Free Keylogger

Spyrix Free Keylogger is a little different application that also helps in protecting kids from any kind of internet threats. It also allows you to monitor every kind of internet activity done on your child's phone. You can also take screenshots of their movements for future use as it is available for android, iOS, and Windows. As the name suggests Keylogger is free to use. It runs in the background and can't be detected by any other app which makes it easy to install on your kid's phone.
Download the best android parental control app – Spyrix Free Keylogger
Download the best parental control iPhone app –  Spyrix Free Keylogger
8. Minor Monitor 

Minor Monitor is a free child monitoring app that is perfect for parents who are concerned for their children's safety. Minor Monitor offers safety to your kids from dangerous online activities like any kind of cyber-bullying or getting into adult stuff. You can easily track all your kid's social media activities along with a report of their previous social activities. With its simple and straightforward dashboard, you can easily use Minor Monitor on the go. It can be accessed 24X7 and from anywhere. It is completely free to use as it also offers a detailed report with every kind of analysis of their online movements.
Use of the best parental control software – Minor Monitor
As we are getting to know about the kids monitoring apps, we think that you must also have an idea about the best backup apps for android devices. In case your phone got stolen or gets broken out of nowhere, you can at least retrieve your data back without any hassle.
9. Kurupira Web Filter 

Kurupira is another top-class social media monitoring, browser monitoring, and time scheduling software available in the market. It consists of a dashboard that gives you control over things like easily block or unblock websites that are safe for kids. Kurupira notifies you when your child tries to access any kind of adult content. It also allows the customized mobile settings like screen locking any time and time scheduling etc.
Download the child monitoring software – Kurupira
10. Kidlogger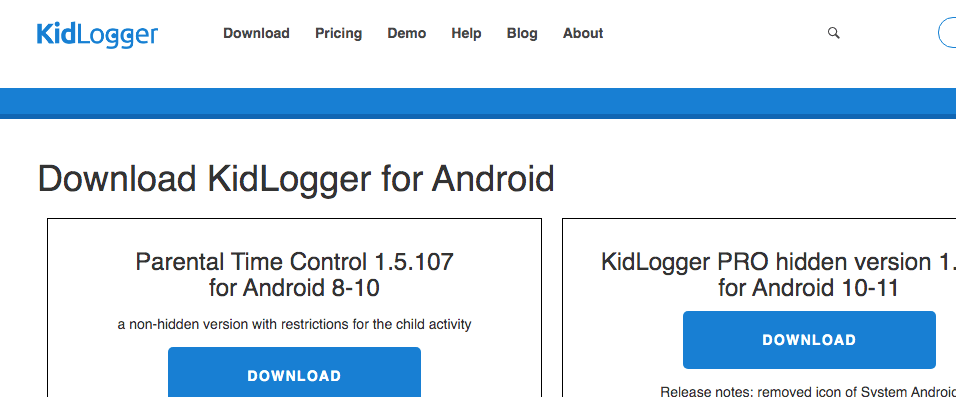 As we have approached the end of our list. Let us have a look at the last child monitoring app called kid blogger. It offers some amazing features like restricted internet usage, scheduling mobile usage limits along with other online activities. It lets you know which websites were visited, how long your kid was working on PC, what they wrote to friends, which images they received and shared, and with whom he or she communicated through their phone.
Download one of the best android parental control app –  Kidlogger 
Download parental control iPhone app –  Kidlogger
These are the top 10 Best free parental control software of 2021. We hope it will help you find the best software or application to monitor your kids' unwanted activities online and location tracking so they do not step foot in the wrong neighborhood. We have many such blogs which can help you find the right idea about many things. Like our blog which helps you know about the best battery saver apps for android.
Moreover, if you are planning to create one such application or finding 20 android app development trends to watch out for in 2021 then a top IT outsourcing company like VerveLogic is there for you.

We're VerveLogic and we've been serving our clients with our IT, designing, and Marketing services since 2012. Every day, our team of dedicated professionals works to make this world a little better through our premier solutions. Our exclusive services include Mobile App Development, Web Application Development, UX/UX Designing, SEO, Digital Marketing, and IT Consulting like "how to reduce android app size during the development" and Digital Marketing Services to businesses from all around the globe irrespective of your business domain.
(Visited 154 times, 1 visits today)