Best Fake Email Generators for Temporary Use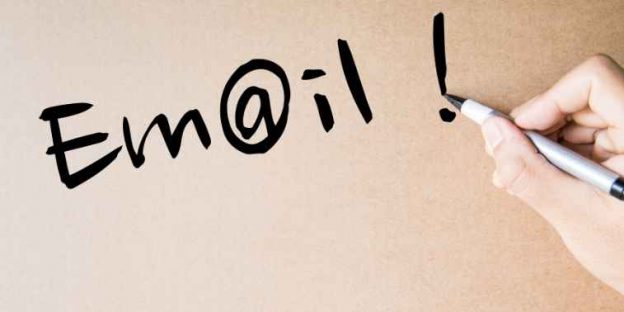 We all have seen a lot of new things with the advancement in technology. One of them is the internet. The whole world is on the Internet along with their essential data. However, there are many people who want to keep themselves anonymous on the internet. Well, it can also be for fun and also to stay safe from the internet.
Today we are talking about fake email generators which can be used for several purposes like receiving links, signing up, forwarding or replying to an email, etc. Well, almost every website on the internet asks for your email address again and again no matter if you ever want to visit them again. We understand that you do not want these sites to spam your email. In these scenarios, you can use a fake email generator as it can save you from receiving dozens of spam emails every day.
Whenever you are hesitant to share your permanent email address, you can use a fake email generator to generate a temporary email address. As mentioned many users also use it for safety reasons and stay anonymous on the internet or mainly keep their inbox free of spam emails. If you are also searching for the best fake email generators, then you must read on. This article consists of the best fake email generators available on the internet as we have shortlisted the most popular ones for you.

List of Top Fake Email Generators To Keep your Inbox Free of Spam
1. 10 Minute Mail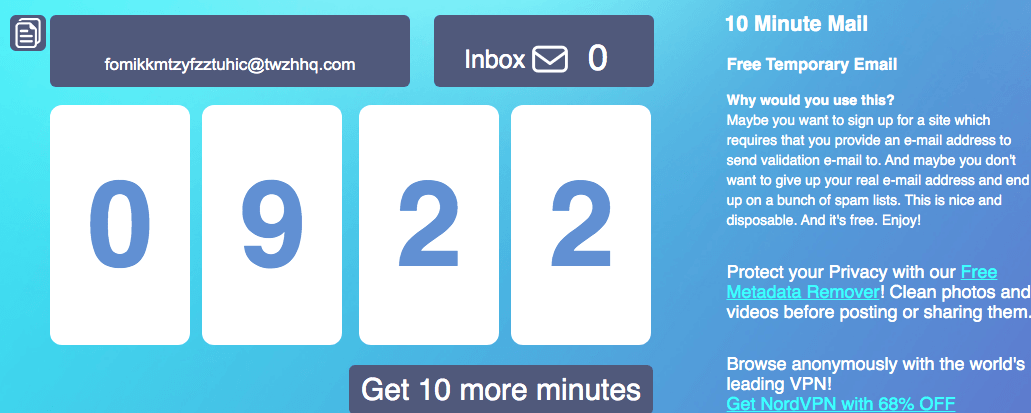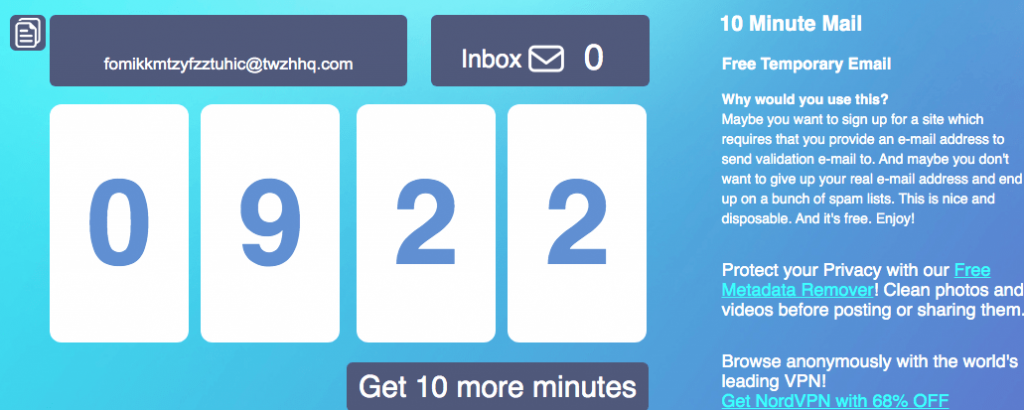 10 Minute Mail is a free secure anonymous email service that gives you a temporary email address. Any email sent to that address will show up automatically on the web page. The best part is you can read them, click on links, and even reply to them. And as the name suggests the fake email address will expire after 10 minutes, so you do not have to worry about deleting it manually. When your fake emails expire, you can recover before it gets removed from your system which makes it a top website development company. The most notable features of 10-minute mail are:
-> The expiry time can be set to 100 minutes
-> Helps to avoid spam and annoying mails
2. Temp Mail

This temporary anonymous email service is specially designed to protect your privacy. Just like 10 Minute Mail you can create fake emails to meet your purpose and then automatically remove the temp mail after some time. Being one of the best and advanced fake email generators, it is easy to use which helps you keep your inbox free of spam and other advertising emails. Temp Mail is also available for Android app development and iOS app development.
Download Temp Mail for Android
3. Email Generator 

Email Generator is another great option to generate temporary or fake emails. If you are also keeping yourself away from too many emails, then you can also use an email generator. However, you can only use the email address as long as it is active. Once the email address is removed, you can easily create a new one. It also allows you to use the second-level domain which makes it a very efficient tool to use. The most notable features of Email Generator are:
-> Has a pop-up notification that lets you know when you receive a new email.
-> Enables you to use the second-level domain
4. Mailinator
The best thing about Mailinator is that it is a public email service that both individuals and companies use to generate fake emails. It is usually used for customer email interactions, email workflow testing, or email receipt testing. Mailinator is not free to use however you will find a free trial period. We suggest finding whether it is good for you then you can check the features in the trial period. These applications are nothing without marketing and that is why you must know why social media marketing is important for business. The most notable features of Mailinator are:
-> Free trial period available
-> Offers multiple business plans
-> Millions of inboxes
5. Tempail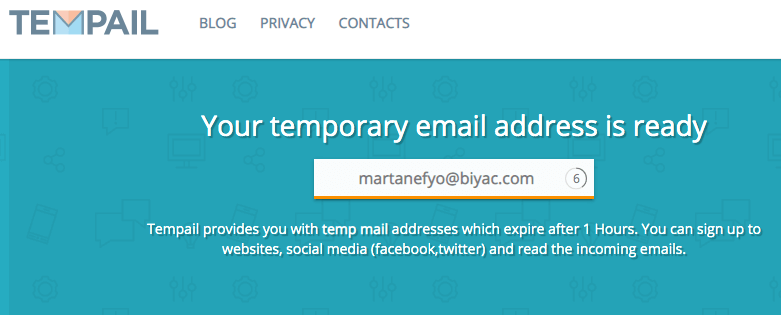 Tempail is a similar service provider with one difference that the email address that expires within one hour. Whether you want to receive confirmation links or sign up on social media, you can use this tool to generate disposable email IDs. It also comes with a QR code feature that allows you to access the email address again. The most notable features of Tempail are: 
-> Easy Access with QR code
-> Email Address with 1-hour validity
6. Moakt Email

Moakt Email comes with an email expiry of one hour after you have created a fake email address. These email addresses are very secure as it uses an SSL connection to keep everything reliable, emails get deleted automatically when the time is over. Moakt Email is very easy and handy to use and also allows you to select a domain name from the available list. The most important features of Moakt Email are:
-> Secured SSL Connection
-> Create fake emails anytime
7. Email on Deck
If you are looking for a free and fast fake email generator then Email on Deck would be perfect for you. It is very easy to use and gives results quickly as it takes only 2 steps to create a fake email. Email on Deck is very common among professionals and it is very advanced because it is bitcoin and cryptocurrency-friendly which makes it an ultimate tool. The most notable features of Email on Deck are:
-> Supports cryptocurrencies
-> Two steps to create a fake email address

8. FakeMail 

After reading this name, we are sure we do not need to tell you anything further about what it does. If we talk about its main feature is that it allows you to set the email validity up to 2 weeks. Along with it, you can use this tool without any worries or complications. The most notable features of Fake Mail is:
-> Email validity can be set from 10 minutes to 2 weeks
9. Gmailnator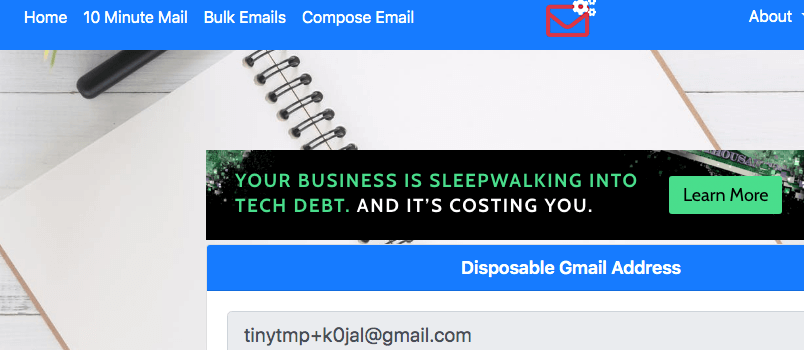 Gmailnator offers something unique which sets it apart from the other fake email generators. First, you can use this service without any registration as it is made for your convenience. But the main highlight of the show is that it offers a Gmail email address that is not provided by other service providers. This app is a perfect example of why the designing of your site is important like eCommerce website UI/UX design mistakes to avoid. The main feature of Gmailnator is:
-> Provides Gmail email address
10. Getnada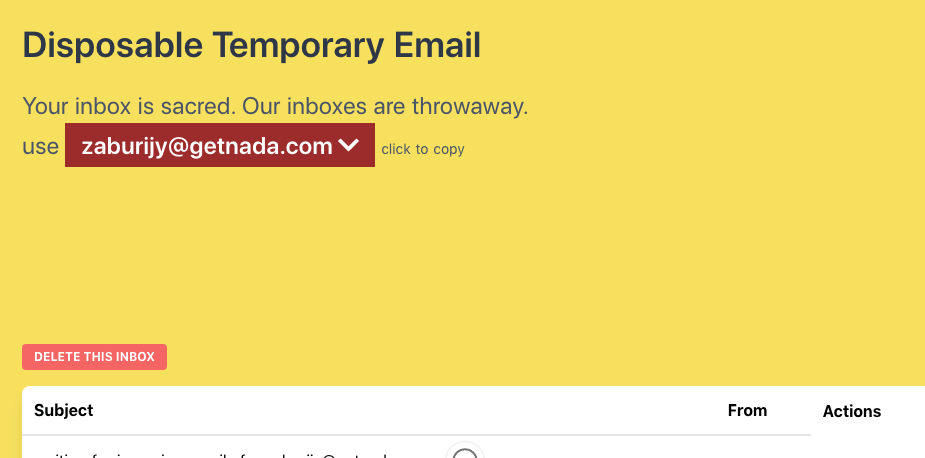 Getnada is a very popular fake email generator that is used by millions of people from all over the globe. The best feature of Getnada is that if you hate receiving spam and advertising emails then you must use it. It takes a few simple steps in order to create a fake email address and use it wherever you want. It comes with an amazing user interface as it also has an amazing android mobile app development for the same services. The most amazing features of Getnada are:
-> Mobile app for android
-> Can be accessed using the Chrome extension
11. Burner Mail 

Burner Mail is among the best fake email generators out there in the market. The best part is their fake email generator you can sign up on any website as it also allows you to add multiple recipients to your accounts. Burner Mail also allows you to reply from the same temporary address as you can also manage your mails using the online mailbox. The main feature of Burner Mail is:
-> Allows you to reply to emails from Burner Mail Address
12. Fake Mail Generator 
You can also use the Fake Mail Generator in order to avoid spam emails as it also helps you keep your inbox clean and free from annoying emails. If you have received a new mail, it will show you an instant notification as it also provides country-specific domain names. Well, there is a reason it is almost last on the list is that you can't use it to send emails. Still, the top features of Fake Mail Generator are:
-> Country specific domain names
-> Email validity that lasts up to 24 hours
13. Guerrilla Mail

Guerrilla Mail allows you to create fake email addresses to sign up on any website and keep your inbox free from spam. The best feature includes no need for any kind of registration and allows you to log into any site.
Fake email generator services are useful for various reasons. These are the best fake mail generators for your temporary use and keep your inbox free of spam. Moreover, if you are a business and looking for a top IT outsourcing company like VerveLogic for IT consulting, you would like to know the 5 Ways eCommerce becomes more advanced with the power of AI or mobile app development for your business then we can help you with it.

We're VerveLogic and we've been serving our clients with our IT, designing, and Marketing services since 2012. Every day, our team of dedicated professionals works to make this world a little better through our premier solutions. Our exclusive services include Mobile App Development, Web Application Development, UX/UX Designing and Digital Marketing Services to businesses from all around the globe irrespective of your business domain. If you are looking for the 20 Best Web App Ideas for your Startup Business then experts from VerveLogic can offer some dedicated services to make your dream come true.
(Visited 989 times, 1 visits today)