10 Best Android Apps For Fun To Save You From Boredom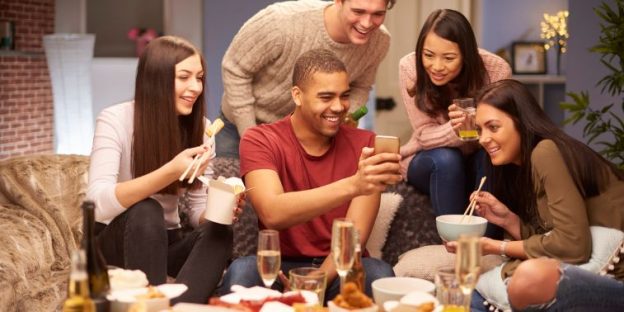 After Covid Lockdown we have all learned a lesson that it is not easy to spend a whole day on one thing without work. People have tried everything to get rid of their boredom. They tried cooking, yoga, meditation, dancing, learning a new language, and whatnot. Haven't you? We all have been there. We get it and are also aware that time can change at any moment. This is why we are here you let you know about some best apps for fun. So, you can be prepared for the times like pandemics and also remove your boredom on regular days.
So let us find out these apps for fun that are best to kill your boredom in 2022. Here you go.
Best Android Apps For For Fun In 2022
TikTok – Best App For Fun
Most of us are already aware of this fantastic application because it took the world by storm after launching. In fact, TikTok has over 2 billion downloads from the apple store and Google play store. Some people are quite parting about the application but even they got to agree with the fact this platform has plenty of funny content. TikTok is one of the funniest places on the internet because it provides you the opportunity to follow some specific creators whom you find funny and create your timeline. In this way, you can avoid unnecessary content. If you have not been part of this hype trend then you should try it because the content is one hundred percent hilarious.
The is free for both Android and IOS users, so download it now.
Also Read: What are the cost and most important features of developing an app like TikTok? 
Dad Jokes – One of the best fun android app
The concept of dad jokes is almost known to everybody still if you are unaware of it then let us tell you. Dad jokes are those PJs that are not just funny but also cheesy, and corny. These puns can tickle your funny bone so hard that you cannot believe it. So if you are into such content then, Dad jokes app is the best android platform for you. Apart from content, the user interface of the application is very minimal. You can swipe left and right for the next and previous joke and also swipe up to know the punchline of the joke.
The is free for Android users. Download here  
9GAG – One of the best apps for fun
One of the most popular apps for fun is 9GAG. This is because it has a sea of funny content. Whether you are into videos, jokes, memes, GIFs, or funny pictures it has them all. The content is more than enough to give you the daily dose of happiness. Also, the community of 9GAG is fantastic. This is because if any joke or video did not crack you up then the comments below it will do it. So you should try this app for sure.
The is free for both Android and IOS users, so download it now.
Also, there are some similar content websites like 9GAG. If you are looking for the best fun apps then you should not miss out on Cheezburger and theCHIVE.
Easy xkcd – Cool and Fun android app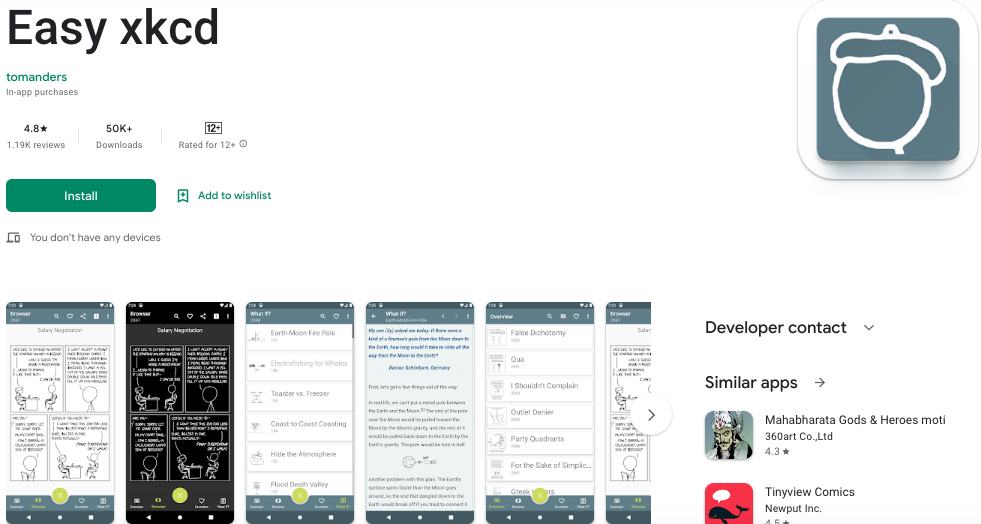 Easy xkcd is an android app that has content of every genre for everyone. This webcomic is filled with jokes, humor, and existential crisis. If we describe this platform then you can find romance, sarcasm, math, language, irony, and also a lot of laughs. If you love all these topics then you will be in love at first sight with this app. This application allows you to download comics offline and read them. This is one of the coolest fun apps available online. Although there is no official app still Easy xkcd makes sure you do not miss anything.
The is free for Android users. Download here 
Doublicat – Deep Fake App
This platform is for memes and GIF creators. This android and IOS-friendly application allow you to create personalized memes by fitting your or any other person's face. This is a platform for creativity where you can not only create funny photos but also create videos and GIFs. Once you came onto this app it will be hard for you to go back to regular memes. There is a huge collection of memes on the internet so you can simply find one that fits with your face or situation. It is one of the best deep fake apps that exist online.
The is free for both Android and IOS users, so download it now. 
Wafty: Draw AR Art – The best fun android app
We all have done doodling in a boring class or overtime lecture. But doodling is a favorite pass time for many people. Some people doodle and listen to music for hours. It is a way of expressing your ideas and thoughts creatively. But instead of doing it on paper now you can do it on screen in the real world with Wafty. It is an AR drawing fun app that allows users to draw with different color options, record it and share it with friends. Although there are apps available for poster designing still this app is simpler and fun minus the complexity of technicalities.  
Voice Changer Fun – One of the best fun apps
If you are a fan of DC then you must know Bruce Wayne, the Batman. Ever wondered how he changes his voice when he becomes Batman? There are chances that he is using this app. Jokes apart, but the Voice Changer Fun app records your voice and then changes it into various options available like a robot, alien, kid, bee, monster, ghost, and many more. You can also add various effects to your voice. This voice changer fun app also allows you to share this voice with friends and have fun.
The is free for Android users Download here    
Slav Armada – Best android app for fun
First of all if the question, 'What is Slav?' is tickling your mind then let us tell you that it is an Eastern European word. It is a part of a popular catchphrase which is 'Slav Squat'. It is mostly used in Russia. This is why whenever you will tap on the screen the slav will squat or dance. This is one of the best apps for fun and you will get vodka bottles to grow your slav army. It is a joy ride for winning the motherland again.
The is free for Android users. Download here
Bubble Wrap – One of the best fun apps
As the name says it all, this app is a very simple, fun, and stress buster app. We all have to agree that bubble wrap popping is immensely satisfying not for kids only but also for adults. If you are very tired and feel the joy of popping bubble wrap then this application is for you. This can be surprisingly calming and peaceful. You just have to burst the grid of bubbles and score points.
The is free for both Android and IOS users, so download it now.
Shake Me – A Unique fun android app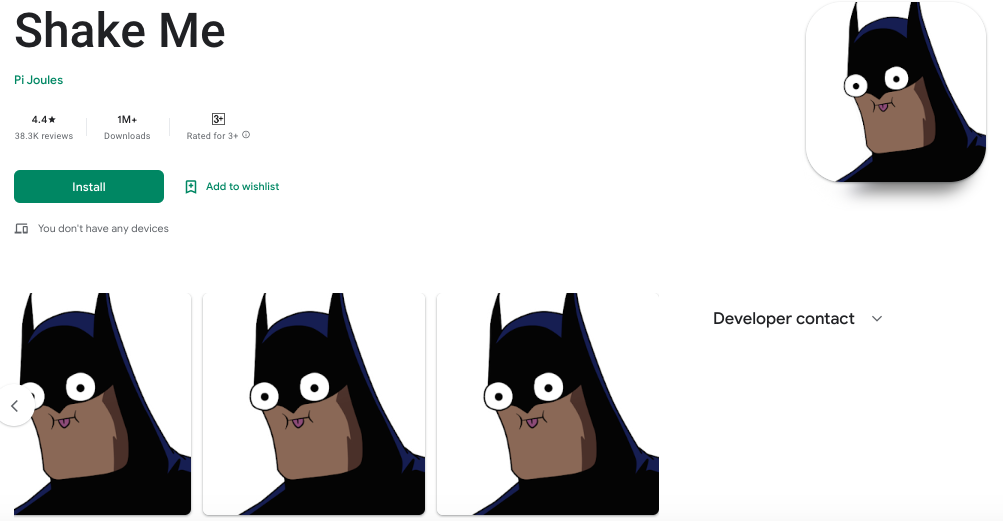 This app has the most interesting concept on the list. The concept of the Shake Me is simple you have to shake the screen of your phone and make the Dark Knight sing Chacarron Macarron. The purpose of this task is to grab everyone's attention and make them laugh. One of the reasons for this popularity is the soundtrack of dark Knight and El Chombo's Chacarron. This app is must try and hilarious and singing can ache your stomach.
The is free for Android users. Download here 
Summary
At the end of this blog, we can say that there are several fun android apps available online but all 10 here, are must-try apps based on content, UI design, and availability. Well, do you know that there are two different types of app development Native and Hybrid, Know here? Development of any application is not easy especially fun apps because they are engaging and the chances of error showing get increased. So for better app development keeping the goal in mind and having the knowledge of the current application development trends are important.
(Visited 115 times, 1 visits today)