Top 12 Parenting Apps To Raise and Take Care Of Children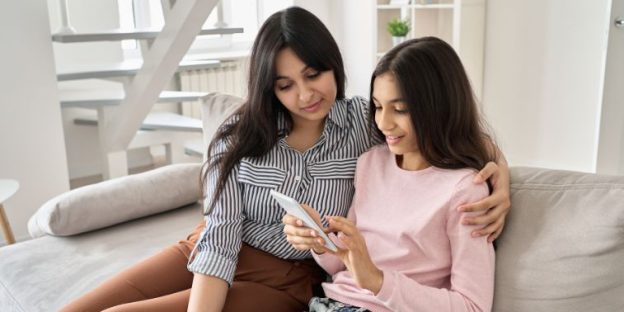 We know it is not easy to raise a child, especially for newly become parents. It is an overwhelming situation sometimes to handle the odds of parenting. But ultimately you want to give the best to your child and take care of them. But some parents feel that it is even more difficult to take care of their children in this era of smartphones and video games. But it is not completely true because several parenting apps can be very helpful in the process. Whether you want to take care of your kid's nutrition, screen time, or mental growth all of them are possible.
We are here with a list of mobile parenting apps that are helpful for kids of every age group. So let us find out these apps for parenting.
Best Parenting Apps for Taking care of Kids
Baby Led Kitchen: Best app for parents

Every parent is concerned about the nutrition for their kids but not anymore because Baby Let Kitchen is here to help you. This parenting app has many recipes for your child from month six to the age when they start eating independently. This app and all recipes are designed and tested for easy-to-make and good for kids. These recipes come with a timer so you can track what recipe is taking how much time to prepare. Also, all of them are budget-friendly. The search option of the work is very efficient you can search by the name of the recipe or you can search by food category like non-dairy, vegan, gluten-free, etc. This application of parenting recipes is paid for. You can take the subscription at 3.99$ per month cost to access every recipe available on the platform.
Download for IOS and Android platforms. 
Growth Book: One of the best parenting apps

If you are parents of a newborn, toddler, or a kid of age maximum of 5 years then this parenting app is the perfect partner for you. This application can help you to track a kid's growth in the most crucial years of growth. In the Growth Book app, you can enter the details of your kid after birth and then update them every month. This app can prepare the growth chart for your child according to WHO Z Score and track your child's development in milestones.
This app also tracks the nutrition needs of your kids and most important of all it tracks the time of vaccinations. It recommends each vaccination according to your kid's needs. It is supported by almost 120 countries around the globe.
Download for the Android platform.    
Recipes for Kids: Best parenting app

If you want that your school-going kid helps you in the kitchen and cooking then this application can do it for you. The Recipes for Kids app has several recipes that are designed according to kids so they can be understood easily and can be prepared without much effort. This not only provides you with amazing recipes for your kid's lunch box but also encourages the child to help you make them. You can simply search for the recipe required or any ingredient and any favorite recipe can be shared with family and friends. The best thing about this parenting app is that it has a list of nutrients with amounts so that if you want to follow any specific diet plan for the kid so can easily. Also, you can make a shopping list of the ingredients to buy in the app.
Download for the Android platform. 
Google Family Link: Google family link for parents
In this era of smartphones giving a child, a smartphone is an essential thing but as part of responsible parenting, you should need to control the access to the internet that your child is doing. With the help of the Google Family Link app, you can control the screen time of the child and after that specific time limit, the phone will be locked itself. Also, the type of content on youtube and any other platform can be restricted to your child's access. The browser history can be controlled to protect your child from sensitive content online.
Download for IOS and Android platforms.
Also, Read- 11 Best Apps for Parents in 2021 
S'moresUp: Best parenting app

It is a parenting app for managing the chores in your house. This parenting app is for the parents of teenagers you can divide chores among them. This app also allows providing certain rewards after completing a task so that you can make them responsible. This app can track your family chores and important events so that everyone in the family can be on board and track. This app also can set a timer for finishing a task so that your kids can get rewarded by accomplishing them on time. This app is a paid platform, it can be accessed by taking a subscription of 4.99$. But the good thing is that you can try it for 45 days for free.
Download for IOS and Android platforms.
Bark: One of the best famisafe apps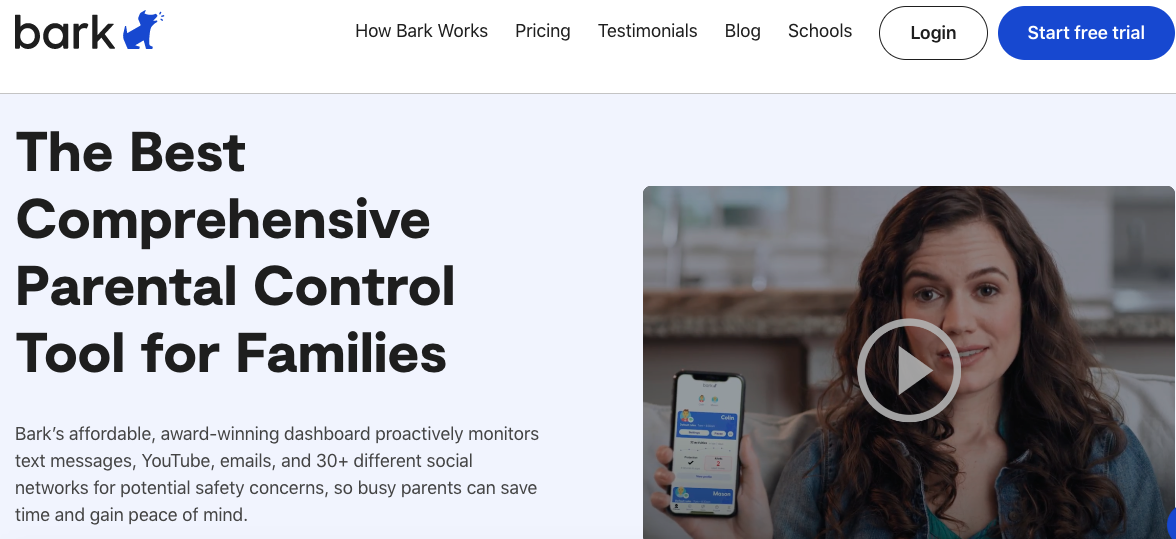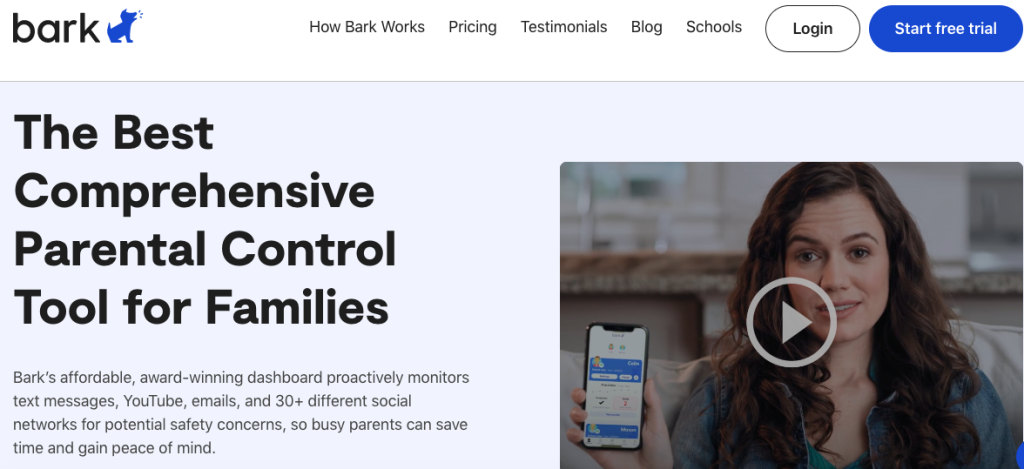 The bark is a new-era smartphone monitoring app that is a milestone for new-age parents. This is because you can track and keep tabs on every social media platform and browser your kids are accessing. This app can aware you of any online trolling, suicide ideation, cyber-bullying, and many other internet demons. Apart from this, you can also control your child's screen time and the type of content they are accessing. In short, it is a pro-parenting app for millennials and Gen-Z parents. This app is also available for amazon devices including android and IOS devices at a subscription of 4$ per month.
Kiddy: Best parent app
Appreciation and small rewards are the best encouragement you can give to a young kid. Kiddy is a fantastic app that provides points according to a child's behavior. Every positive and negative behavior can add and deduct points. After a collection of some points, you can decide on a milestone in the app itself and provide a reward to your child. Either you can decide on the reward or you can prepare a list of your kid's favorite things and gift them. This app is an impactful app for making your kid a responsible one.
Download for the Android platform.
Baby Monitor 3G: Best Famisafe app

If you are a working parent and you need to leave your kid alone often at home. Then this application is highly recommended. Baby Monitor 3G requires two phones one is nearby your baby and another one is with you. The phone with the baby can show you the live video of your kid anywhere in the world after a small setup. This parenting app makes sure that you get never disconnected, so it adjusts the video quality according to the network. So even a bad network cannot draw you apart. You can also talk through the app while you get notifies that baby is awake and soothe him/her.
Download for IOS and Android platforms.
You can also try a similar app known as Baby Monitor Saby.
Baby Rattle: One of the best parenting apps

Is a fun app for your toddler or infant. This app is like a rattle toy but instead of having only one sound you can get the benefits of several rattle sounds and animations. This parenting app can soothe your kid while sleeping and is also the best app to make them have fun. You can simply touch the screen and shake your phone to change the sound. This app can create a smart animated toy on the screen that your child can interact with. For sleep times it has many soothing sounds that can be played while your child is trying to sleep.
Download for IOS and Android platforms. 
Potty Whiz: Best parent app
Every parent will agree to the fact that potty training is a task. But Potty Whiz can help a little by tracking the potty activity. This is possible by setting reminders for kids and asking them to go to the potty. It also helps in tracking if is there any accident that happened inside or not so you can enter the app. Some in-built sounds can help the kid to get encouraged for the activity. This app can track and observe the improvements in motion.
Download for IOS and Android platforms.
Montessori Activities: A fun parenting app
It is very important to spend some time with your kids especially if you have kids who go to school. You should engage with your kids in activities apart from the school so that they can develop foster skills. Montessori Activities is a fantastic app to provide you the opportunity to spend time with your kids in real-time activities. All you need to do is enter your kid's age and the time you have for the activity, and this app will suggest activities accordingly. All activities in this parenting app are designed according to the Montessori area and also divided into categories so that your child can go in the direction where he/she is interested. This app is very helpful in developing new skills for school-going kids.
Download for IOS and Android platforms.
Greenlight: One of the best parenting apps
Last but not least app on the list is Greenlight which is a very innovative parenting app. It is a challenge for every parent to track where the child is spending. Greenlight provides debit cards to kids that are prepaid by parents. So each transaction made by the child has required parental acknowledgment before transaction completion. In this way, you can track where your child is spending money and also restrict their spending money to some particular stores.
Download for IOS and Android platforms.
Note: All the apps mentioned in the list are for kids of every age group but if we differentiate then Bark, Greenlight, Google Family Link, and S'moresUp are four apps specially designed for teenagers.
Pro Tip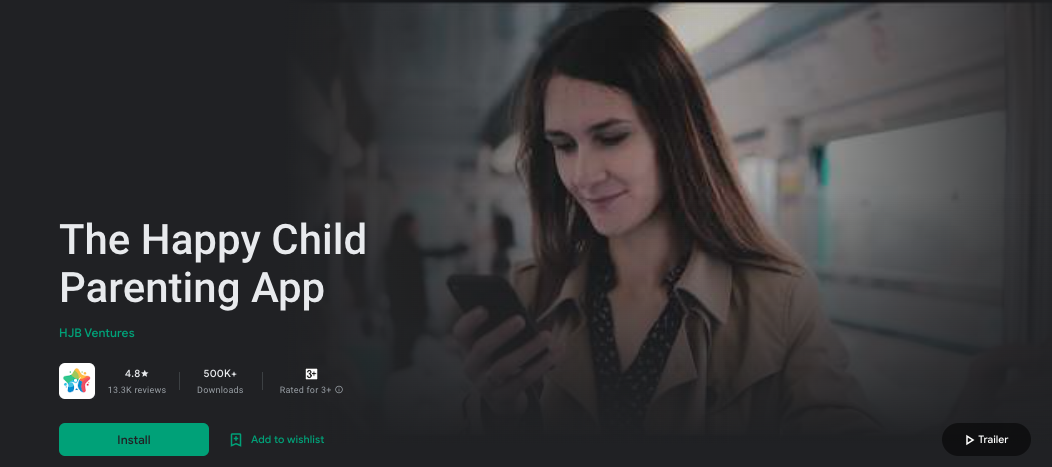 All these apps are highly recommended for taking care of your child but we have two more parenting apps for you to enhance your knowledge and get daily lessons on parenting to resolve your doubts about any situation. These apps are-
The Happy Child – Available on IOS and Android
Parents – Available on Android 
Last Words
At last, we can say that being a good parent is as important as being a smart one. All these apps can keep you updated and aware of your kids but spending time with them can make you more connected to them. Especially if you are a parent of a teenager then being a parent will never work you have to be their friend to make them open up to you. Sometimes giving them gifts can also work. Do you know there are amazing gift-giving apps for the best gift ideas? Know here. 
The main efforts are taken by app development but VerveLogic can be a great partner that can help you in developing good parenting apps. If you are looking for the best app development tools then you should also read the-
Best Mobile App Development Tools – A Detailed Comparison     
(Visited 87 times, 1 visits today)