20+ Plus Hacking Apps Hackers Use to Spy on You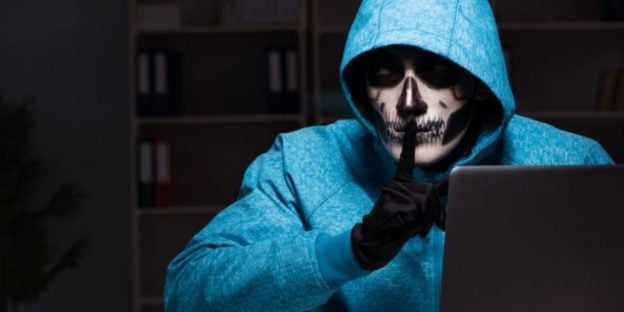 In the last few years we have seen amassing increase in the adoption of smartphones among consumers. Especially in the last two years, we have seen a massive surge in use of smartphones all over the globe. There is no doubt that mobile apps have become a global workforce quickly.
Because of the pandemic, everything was online from the last two years, from college/school classes to corporate meetings and normal routine work. Because of this smartphones and apps have become very common in every home. As more and more devices and apps are being used to access corporate networks, the attack surface for the threat actors is continuously on rise. The number of phishing scams, man-in-the-middle attacks, malware attacks and many others have become quite common in mobile phones.
So, we have created this list of best hacking apps in which you will find multiple tools that can help you find local hosts and weak signals which you need to avoid. You can also easily crack WiFi passwords, install a backdoor, snip traffic, and map networks. In this list, you will find the best hacking apps for both android and iOS respectively which can be used to scan the networks for malicious vulnerabilities. If you specifically learn about best Wifi hacking apps for android then you can directly jump to our detailed blog on it. But before let us see the impacts and evolution of mobile app threats.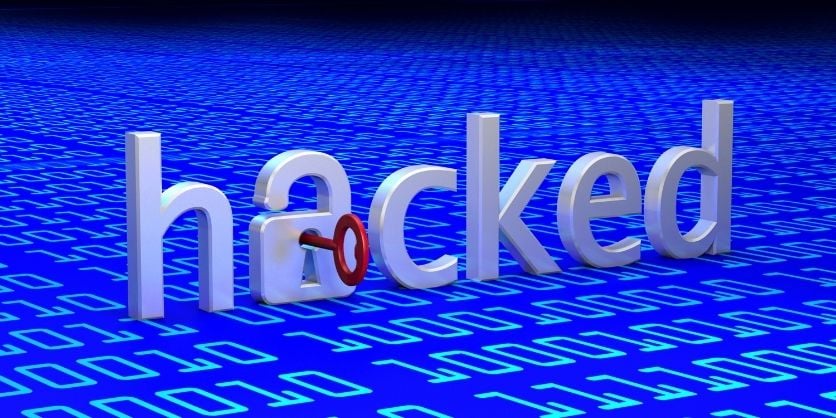 Impacts and Evolution of Mobile App Threats
As already mentioned, attacks on mobile devices are increasing at a fast rate, so fast that almost everyone with a smartphone is vulnerable. Now and then we all hear about some newly discovered threats and this trend is likely to continue because hackers are getting really good in what they do Here are some of the most important reasons why you need the best hacking apps in your smartphone to keep an eye on yourself and your loved ones so you never fell for such traps.
Increase in the Attack Surface
With the rise in the market for smartphones, there are now over a billion smartphones in the hands of users. This proves that it's an ocean full of fish and that means the largest attack surface footprint for hackers. They can easily hack for stealing major corporate as well as personal information of the user. Another reason for having android hacking apps on your phone.
Unprotected Mobile Devices
The major truth about smartphones is that they are mostly unprotected because the users don't even know about them. There is literally no barrier that can protect them from becoming vulnerable to attackers. With minimum chances of hackers getting caught because of less literacy in the same niche means there is nothing protecting the users from potential cybercriminals.
Vulnerable Corporate Networks
Insecure and unprotected mobile devices are prone to attacks in the eyes of hackers. The devices and your information become more prone when you are connected to a corporate or an open network. If your mobile device contains corporate information they are increasingly put on target by cybercriminals.
Irresponsible User Behaviour
Personally, this is one of the topmost reasons why hackers are able to get into smartphones and gather data. The users without realizing how many sensitive tasks they perform on their phones, like online banking, grant apps, widespread permissions and even give root-level access for easily jailbreaking their phones.
Best Hacking Apps for Android Devices
Here are some of the top hacking applications that you need in your android smartphones to keep yourself updated with:
1. mSpy – One of the Best Hacking Application for Android
We know that everyone wants the best in their life and if you are looking for the best hacking apps then mSpy is a fantastic phone monitoring app that easily helps you access your family member's phone along with your kid's smartphone without even letting them know. It can help your child safe from normal cyber attacks, unwanted exposure, online dangers and other threats. mSpy comes with calls, SMS, GPS tracking and many other useful features. Let us have a look at these notable features:
Track top social media and messaging apps like WhatsApp, Facebook, Snapchat etc
Quick installation and easy to use thanks to the user-friendly interface
Compatible with both android and iOS
24/7 multi-language support
2. AndroRat – Top Hacking App for Android
AndroRat stands for Android Remote Access Tool. Another best hacking app that allows hackers to remotely control almost everything in your smartphone. Even if your device is infected including access to contacts, call logs, and location by GPS/Network. Using this app hackers can open a URL in the default browser, stream videos, take a picture from the camera of the infected device, send a text, place a call, hack app data and much more. Some of the most notable features of AndroRat App is:
Helps in hacking personal messages
Allows you to record video and click snapshots from target device
Full monitoring of the deice
Works on both Mac and Windows
You can also hack WiFi Password and GPS location of the user using AndroRat
3.zANTI 
zANTI is a well-known and among the best hacking applications for android. It's main feature is to offer network maps that use network scans and identify every vulnerability of the given target. Many ethical hackers use this hacking tool to test vulnerabilities that can compromise the corporate network including vulnerabilities. What makes it unique and perfect at the same time is its feature that can mirror a cyber-attacker and identify holes within a given network. Because of this app, businesses can easily identify risks and fix critical security issues. Other major features zANTI offers are:
Studies the full attack and analyse the result where it all went wrong
Tells you about your weak spots and can simulate attack patterns
Get the target device's detailed information
Timely network scans with detailed information
4. cSpoit – Best Hacking Application for Android
cSpoit is among the most reliable hacking apps for every android smartphone handler out there. Moreover, if you are planning to have a career as a hacker then you can use this app to learn a variety of system hacking techniques including network mapping, password cracking, vulnerability and also man-in-the-middle attacks.
cSpoit can also catalogue local hosts and their vulnerabilities as this hacking app can also run on any UNIX-based system but at the moment it is only supported for Android devices. Other amazing features this app has to offer is:
Fingerprint target OS and open ports
Allows you to add hosts outside the local network
Comes with pre-installed traceroute and Metasploit framework
Scan and Map your local network for threats
5. FaceNiff 
FaceNiff is perfect for all android users who are looking to sniff around social media. It uses cookies from a Wifi network to intercept web sessions and get unauthorized access to people's accounts. So, using FaceNiff you can easily control people's social media accounts like Facebook, Twitter, Instagram and can also customize yourself to hack their calls and social sites. However this app comes with a catch that you can only infiltrate when the WiFi is not using EAP. Moreover, FaceNiff has other notable features as well:
Works with rooted devices
Can access WEP, WPA, and WPA2 Wi-Fi Networks
Easily penetrate protected networks and any device that is connected to the Wifi Network
6. DroidBox
DroidBox is both a hacking app and a game hacking app for all the android users out there. Usually many ethical hackers use this to generate hashes for the analysed device, read files, intercept every type of call on the infected device and write operations and also to leak information via the network file. You can also get the added benefits with DroidBox like permission to circumvent, listing broadcast receivers, making phone calls and sending text and also launch cryptographic operations that are performed using Android API. Some other notable features of DroidBox are:
Give access to target's app codes
Hack phone calls and text messages
Access all the details on a target device
Hack into network's traffic
7. Hackode
Another world-class hacking application for android, Hackode is quite useful for cyber security professionals like penetration testers, ethical hackers, IT administrators. It is perfect to gather information and finding vulnerable sites on the internet. You can also get features of scanning tools like Ping, MX Record etc. for target shows the latest security feeds. It also excels in collecting data as it also allows searching for information on IPs and domain names and includes technical information such as DNS used for services, contact information and status info such as site status. Other amazing features Hackode offers are:
Allows to lookup information in domain names and IPs
Show the latest security news in the apps
You also get the scanning target devices like ping, traceroute, DNS Dig etc.
Also offers information on other hacking useful tools like PhpMyAdmin, PhpConfig, and SQL Injection
8. Kali Linux NetHunter
Everyone in the field of ethical hacking knows that Kali Linux NetHunter is the best hacking application for android. It is well known to enter testing platforms for Linux devices. It is ranked top in the 10 best hacking apps for android made for penetrating Linux devices. This app supports Wireless 802.11 frame injection, Teensy like attacks and bad USB "Man In the Middle" Attacks. Other notable feature Kali Linux Net Hunter offers are:
Comes with AP Mode Support and Multiple supported USB wifi cards
Supports BadUSD MITM attacks
Easily performs USB HID keyword attacks
Comes with device charging ability and USB Y-cable support
9. Network Mapper
Network Mapper is another top mobile hacking app. It's perfect for traffic sniffers, hackers and security experts for network scanning. It easily discovers protocols, hosts, open ports, services configuration and vulnerabilities on the network. It works in rhythm with Android architectures like arm, MIPS and x86. It also offers these notable features:
Nmap binary values and default transferred using HTTPS
Frontend for Nmap scanner
Easily discover hosts, open ports, configurations and vulnerabilities
Help you download, install and use the Nmap scanner
10. DroidSheep
DroidSheep is basically a top WiFi hacking tool and can also be used to spy on social media platforms like FB and Instagram. It is specifically designed to examine and secure various networks and to find weak links in the system. But it only works only on rooted android devices and it should also have Libpcap functionality. Here are 15 Best Game Hacker Apps for Android With and Without Root in 2022. Moreover, It basically plays two roles, first as a security network examiner and others as an effective tool for hacking networks. Other notable features of DroidSheep are:
Helps in finding all the weak links in the system
Works only with rooted devices
Monitor and Hacks social media messages and wifi messengers
11. Nmap 
Nmap is an effective network scanning tool offering application hacks that can detect operating systems, open ports, and services by scanning the system. It is also quite popular among hackers from all around the world. It is well known for its amazing ability for network discovery and security audition. That's why it won the "Security Product of the Year " award by Linux Journal and is considered as a flexible and powerful tool by security professionals. It offers various features like:
Easy network discovery and security audition
Multiple scans
Also detects OS, open ports and services of target devices
Best Hacking Apps for iOS Devices
In order to use the hacking apps in your iOS devices, you need to jailbreak iPhones. Once done, you will be able to download the apps with ease.
1. mSpy – Best Hacking Application for iOS devices
Yes, it is one of the best hacking applications for both iOS and Android devices. If you are constantly concerned about the safety and location of your children then you must have mSpy. It allows you to track your kid's phone and gives you calls, text messages, GPS tracking and other smartphone activities in real-time. It's perfect for locating your kids and sending your report without letting them know. mSpy is a great app that runs in the background and completely hides so that they won't be knowing you're spying on them. Some more notable features of the mSpy App are:
Track your kid's social media and messaging apps to find out whether they are safe or not
Helps in tracking calls, text messages, GPS tracking
Compatible with latest iOS features
User-friendly interface and easy to install
24/7 multi-lingual support
You also get access to the phone's gallery of your kids with mSpy
2. iRET
iRET is another top hacking app for iOS devices. iRET stands for iOS Reverse Engineering Toolkit and is a favorable app for ethical hackers. The only thing you need to do is to connect to a wireless network. It helps in analyzing keychain contents, sensitive information like certificates, keys, and passwords as well.
If you are an ethical developer then let us tell you that iRET offers binary analysis using this tool, binary decryption using dump decryption, performs keychain analysis using keychain_dumper and also lets you create, edit and install the tweaks. Other notable features of iRET App are:
Works with all wireless networks
Used to analyze keychains, passwords and keys
Also offers binary analysis and keychain analysis
3. xSellize Game Hack
If you are one of those gaming nerds that always break the bank to play paid games then xSellize Game Hack is for you. It allows hackers to download paid games for free. You can download thousands of games from Game Boy, Nintendo, SEGA and much more. This hacking app for iOS is essentially the nemesis of every app for paid games which is popular. Not only this it also offers functions like anti-method swizzling, hack app data, soft breakpoints and automatic detection of various vulnerable function calls. Other notable features of xSellize Game Hack are:
Download all the paid games for absolutely free
Hack app data of targeted devices
Allows you to use soft breakpoints and automatic detection
Also provides anti-method swizzling
4. iWep Pro 
iWep Pro is a must-have hacking tool for all the iOS developers out there. It makes reverse engineering and dynamic analysis of iOS apps easy. Thanks to its easy GUI and can be used in several programming functions such as Cycript integration, class dumps, automatic jailbreak-detection bypasses, automatic SSL certificate pinning bypasses, re-implemented objc_msgSend for logging and tracing function calls in real-time. Other notable features of iWep Pro App are:
It supports class-dump and automatic jailbreak-detection bypasses
Can be used in Cycript integration
Reverse engineering and dynamic analysis of apps
Helps with call tracing and text tracking
5. Myriam iOS Security App
Myriam iOS Security App is another best hacking application for iOS devices. It is developed by security researcher adn GitHub user GeoSn0w who's main motive was to create a learning platform and create good big iOS hackers. It is also perfect for any newbie iOS hacker. Some notable features that Myriam iOS security app are:
Jailbreak detection and various modifications
Device vulnerabilities
Helps in developing iOS hacking skills through learning program for budding hackers
6. Paraben D.S. 
Paraben D.S. is a legal mobile forensics app in a single licence that's used by many organisations. It has this amazing ability to remotely mimic any targeted gadget which makes it the best hacking apps for iOS. Not only this it also offers logical imaging, chip dumps, cloud and app processing, bypass options and many others. You can also use this iOS hacking tool to acquire data from Microsoft accounts and download iCloud backups, hack app data, and sync data with or without an Apple ID password. One of the most notable features of Paraben D.S. App.
iOS Forensic solutions under one licence
File system and jailbreak support
Mass migration to the cloud
7. Cocospy – Hacking Application for iOS
Cocospy is another hacking app for iOS. It is also used by many security professionals and ethical hackers. It also allows you to monitor the targets directly from your iOS browser. It's perfect for scanning and observing messages and other social media activities. Cocospy can also be used for checking the location of the targets and skim through their contacts and call logs. It can be used on any iOS device without a rooting requirement. Other notable features of Coca Spy App.
Offers stealth mode
Monitor social media and messengers
Target's location
Stealth Mode
8. HelloSpy
Another iPhone hack that is completely free to be and also monitors the online activity of any device remotely. You can easily monitor social media apps, chats, allows you to see images and videos of the target, monitoring call logs, and tracking GPS location. It's perfect for children's online safety. It doesn't require special training skills. Here are some more notable features of HelloSpy App
Helps in monitor social media, chats, photos, and videos
Stops data leaks from the system
Get access to call logs and GPS location
Stops data leak from the system
9. PhoneSpector 
PhoneSpector is another iOS hacking app for free. It can also be used to monitor calls, text messages, social media feeds in the target device. It is pretty straightforward to use and also does not need any specialised education or training to be used. If you do not have much knowledge about hacking then PhoneSpector is a great app to use. It easily helps you monitor any device. Other notable features of PhoneSpector are:
Helps in monitoring calls, text messages and social media platforms
Fast to operate
Also gives you access to the audio-visual content of the target device
10. Spybubble
One of the best hacking apps for iOS devices is Spybubble, which helps in tracking SMS, social media applications, GPS etc. You also don't need to jailbreak your device or root it. You can also use it to monitor activities on any device remotely without leaving any digital footprint. Here are some more notable features of Spybubble are:
Helps in monitoring devices remotely
Is complete detection proof
No need to jailbreak or root your device to track social media and messages
11. Highster Mobile 
Highster Mobile is one of the most incredible hacking applications for iPhone and other Apple gadgets. It is the best portable hacking application for recuperating sent, got, and surprisingly erased messages which you lost because of any explanation. It can likewise follow approaching and active calls of iPhones and furthermore distinguishes GPS courses with 100 percent accuracy. The best telephone hacking application for iPhone, it is completely imperceptible and requires no escape to be utilised in any iPhone and iPad.
This one of the hacked iOS applications is completely viable with all Apple gadgets and is the ideal device to screen those gadgets. It requires 5 minutes to set up without the requirement for escape.
Identify and screen sent, got, and erased messages
Track approaching and active calls
Identifies GPS courses
Recuperate information from lost or broken iPads and iPhones.
Completely imperceptible and requires no escape
Endnotes 
These are the top 20+ best hacking apps for android and iOS devices. We hope this blog will be of value to your life and this information will be helpful to you. Want to learn more? Here is our detailed blog on 6 mobile device security best practises.
Moreover, if you are planning to develop a hacking app for your business then you can move ahead and look for a best hacking apps development company like VerveLogic who have a lot of experience in developing mobile applications like these.
(Visited 1,469 times, 1 visits today)