The 20 Best Vehicle Tracking Apps for Android Device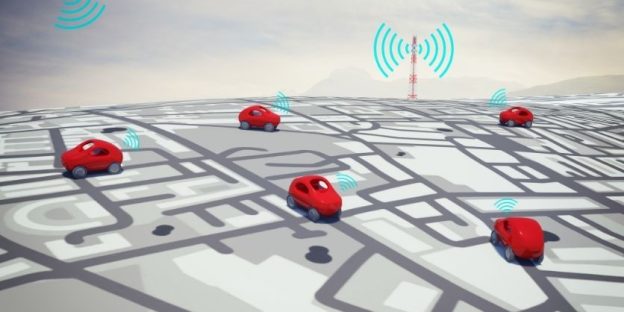 With the advancement in technology, we have seen many new systems around us. All these new systems are making our lives easier one way or another. Earlier before, the invention of cars was revolutionary and today it is smartphones that are taking business from every industry to new heights. We have become so advanced that most of the technologies are connecting with each other providing a solution that we never knew we needed so badly.
Similarly, vehicle tracking apps for android devices are one of them. Many of us often feel the need to track the location of our vehicles. It helps to know the location of our children, partner, parents or other loved ones and learn whether they are alright on their way or not. With increase in crime rates, having a good vehicle app to track your car or bike is a must in your android smartphones. So, as one of the leading mobile app development company, we have set our mind to write about the best vehicle tracking apps for android devices. But before we hop onto the list of the best vehicle tracking apps for android. Let us have a look at some compelling reasons why you need a vehicle tracking system.
Major Benefits of Vehicle Tracking System
Improves Productivity
We all live in a big world where anything can happen and is out of control from our hands. So most of us have encountered many roads getting closed off or narrowed down for some work but it results in the longest of traffic jams. Using a vehicle tracking device can help you skirt around these obstacles. A vehicle tracking not only tracks your cars and bikes but also helps you choose a shorter and better route to your destination. It also shows which roads are traffic heavy and which roads are closed off due to construction.
Controlling Fuel Expenses
 Fuel prices are increasing with every new day as the fuel accounts for the highest expense in utilising a vehicle. With a vehicle tracking app with a GPS tracker in it, you can save a lot of money that you spend unnecessarily on fuel. There are many best vehicle tracking systems that come with the feature called Fuel Management. With this feature you can have the info on how efficiently your vehicles are using fuel and in mode you will save most fuel. As you can already check where your vehicles are being driven to in real-time and whether it can be avoided or not. You can also check every unauthorised trip.
Managing Business
If you are in a logistic or taxi rental business then managing a fleet of vehicles manually is one of the most daunting tasks for you. Doing it manually will cost you a lot of your valuable time and money. It becomes more accurate for large scale businesses that deals in logistics and delivery services. With vehicle tracking devices, you can easily monitor the whereabouts of your vehicles and manage your business. With the best vehicle tracking devices you can share information like most where their package is.
Security Features
Lately vehicle theft has caused a lot of distress in the minds of common people and business owners. It's true that it is quite difficult to find your stolen vehicle even for the police. However, with a GPS vehicle tracker you can set a perimeter in which your vehicle can operate and as soon as your vehicle is operated in any area which is not in the perimeter you will get an alert. This method is called Geo-Fencing.
Safety method
The news of road accidents have become quite common in every country. Yes it is alarming but there are many reasons for an accident to occur and since we can't avoid that. But with vehicle tracking systems that come equipped with MEMS(Microelectromechanical Systems) sensors and a panic button. The user can press this panic button and can call for help in case of an emergency. This can definitely help save a life in an accident.
Helps You Drive Better
The Way in which a vehicle is driven determines its lifespan. If a vehicle is driven too harshly then it may wear down very fast. With the best vehicle tracking system you can get the information like braking style, acceleration, average speed, vehicle idling and cornering style. You can easily analyse this and learn how to drive better and also rate the driving behaviour of your employees.
Perfect for Someone Who Loves to Travel Alone
For those who love to travel alone and pass through secluded roads and byways, the GPS based vehicle tracking system will ensure that someone will always know where they are. They can be relaxed knowing that if they ever get stranded without any cellular service, their family members or loved ones know where they are and can easily send help.
Keep your Children Safe
As already mentioned, crime rates have increased a lot in the last few years. Parents can install the vehicle tracking system in their teenaged child's car to keep a check wherever they are going and also their driving behaviour. Once again you can ensure if any fuel is being wasted by looking at their travelling history and other car indicators.
Best Vehicle Tracking Apps for Android
As one of the best mobile app development company we have compiled a list of the 20 best vehicle tracking apps available for android. All the listed apps are completely free to install, use, and update. In order to start tracking all you need is an android smartphone. We are sure you can trust these apps for your vehicle tracking as it is suggested to install the apps after looking at the features that match your needs. So, you can give a try to any of these 20 apps and after looking at the list it will become super easy for you to choose the best vehicle tracking app for android that will suit you most.
1. GPS Route Founder

GPS Route Founder one of the best and popular free vehicle android apps on the Play Store. It's very small in size and very straightforward to use. You just have to tap a single time on the screen to get the direction you wanted to go. The GPS Route Founder offers other amazing features as well. Here we have some of the best features this app has to offer.
Help different modes like roads, walking routes and bicycle routes to find GPS.
It makes it super easy to track family members, drivers or nearest places to understand whether you have traffic or not.
Offers a Satellite Earth which makes the app super intriguing
Support default maps and navigation
Also allow the users to download the maps to use while offline
Supports Voice Navigation to make it super easy to use the app
Makes the service easy with street names, place names and even shop names
2. EverTrack – GPS Vehicle Tracker

EverTrack is another best vehicle tracking app for android devices. It is specifically designed for Fleet management and Workforce tracking. If you also run one of these businesses then installing EverTrack in your phones is one of the best options for you. Using this vehicle tracking app you can easily track the location of your stuffed vehicle and the real-time of its arrival. Not only this tracking family is also possible with this app. Let us have a look at some of the top features this app has to offer.
Offers a worldwide tracking system
In order to activate the tracking system, you have to ensure the connection of a smartphone inside the vehicle
Has the ability to track nearest places like schools, universities, hospitals, stations, restaurants and much more.
Also have an option for mileage tracking
3. Automatic GPS

Talking about best vehicle tracking apps for android and not including the name of Automatic GPS in the list will be the biggest heist. It is perfect for both individual users and also for office management. This easy to use app is the best vehicle tracking app for android phones and offers very useful features. Let us have a look at some of the important features of Automatic GPS.
Small size app which is easy to use
Allows you to share your location with other very easily
You get worldwide tracking system
To make it more safer, developers have also added HUD speedometer
You also have tracking history available so you can find the place you tracked in the past
4. GPS Vehicle Tracking

Here we have another super easy and straightforward vehicle tracking app for android. It is known as GPS Vehicle Tracking which is quite popular because of its amazing features. Using this app you can monitor every single movement of the vehicle from a very far away. Let us have a look at some of the best features of GPS vehicle tracking.
You can also see the vehicle's velocity and mileages with this app
Very easy to use and light in weight
Track the current movement of the vehicle and with the battery voltage monitoring
Helps in finding nearest bars, restaurants, hospitals and others which are very easy and fast
Real Time Tracking and Pinpointing a location
5. Family Locator – GPS Tracker

This vehicle tracking system which is known as Family Locator is offered by Lief 360 and is one of the best vehicle tracking apps for all the android users out there. If you also want your family to be secured then you can track their location easily using this app. This amazing app is simple in strategies but gorgeous in features. With many optional premium features you can use this app to track your vehicles very easily.
Comes with phone permission with live tracking
Mileage tracking and fuel consuming status
Let you find your family member and driver's vehicle location
Easy to Use and Battery Saving app
Allows you to share the location with others
6. A-GPS Tracker

A-GPS Tracker is perfect for every individual who loves to go on solo trips and tracks. If you are also one of the avid passionate hikers and adventurers then we suggest you install A-GPS Tracker in your android smartphones. It is constantly kept updated by the developers as they keep adding new technologies to keep you on track. Let us have a look at some notable features it has to offer.
Very unique as it provides latitude and longitude coordinates in degrees no matter you are on foot or using it in your vehicles
Comes with equipped with elevation functionality related to the sea level
Provides guided monitoring which alarms if the loaded GPX path is not followed
Also allows to see the statistics like net walking and walking time in the GPX track file
7. Vehicle Tracking System VTS

Vehicle tracking system's discovery was a boon for people. And vehicle tracking system VTS is the proof of that. It is not just for your positioning and security but also for organising your tight schedule. It comes with a World-Class GPS tracking system that makes you more efficient and productive. Let us have a look at the features it offers.
Monitors and Tracks your assigned vehicles through a GPS map
Offers options like setting the destination and reminding options for scheduled plans
Displays real time location and details of the routes
Comes with customizable Fleet management options to track vehicles in real time
8. Track Location and Car

If you are concerned about your car and bike then you may always want to know about the location of your vehicles. And the next app on the list is perfect for live tracking for your vehicles. According to many users on the Play Store, Track Location and Car is one of the best vehicle tracking apps for android. This small and amazing app also has some of the most fascinating features which are mentioned below.
Allows you to monitor Velocity, mileage and current location for easy tracking
Very easy to use and install
Support KML and Google Street View
Given every single information about your vehicle
You can also get information about the nearest restaurants, shops, bars and hospitals
9. Finding My Car – GPS Navigation

As you can already understand by this name, this app can help in tracking your vehicles efficiently. You can easily install this tracking app for your android smartphones from Google Play Store. It is quite straightforward with good design and free to use. The other features that it offers are:
Comes with Wavefront Radar that helps to understand the illuminated position of your car
Has multilingual feature which makes it easy for everyone to use
Also offers a destination compass to show the traction
Includes a map to show the routes
10. GPS Tracker: Tracer

This best vehicle tracking system is known as the Tracer. If you are a tourist or visiting a new place then Tracer is a must-have on your phone. It is completely free to use and is considered one of the best vehicle tracking apps for android phones by users. It is known worldwide because of the amazing features it has to offer. The best part of using this app is that it can help save you from a different dangerous situation as it helps you have the right way and never get lost.
Just like Track Location & Car app it also supports KML and Google Street View
Sharing Routes with others is also possible
Allows the user to record the trip for later
Its elegant interface you can see your vehicle's position and details with ease with its easy interface
11. m2m Vehicle Tracking Service
We have seen the 10 best vehicle tracking apps but the list doesn't end here. We have done our research and that's why here we have 10 more Vehicle tracking apps that you can install in your phones. The next on the list is m2m Vehicle Tracking Service and is also quite popular among the users. What's astonishing in using this app is that you will get updates about the position of your vehicle just after 25 seconds of the activation of this app with the use of Google Maps.
m2m Vehicle Tracking Service also comes with the feature that allows you to block the engine of the vehicle instantly if it's been moved without your permission. Perfect as the anti-theft app. With its in-built Geo-French Infraction you will be informed of every update through SMS. Other important feature it has to offer is:
Have 24/7 service centre waiting for help
Allows to maintain multiple vehicles together and also to customise the maximum speed limit
Also gives constant updates about your vehicle's engine
12. Trano Vehicle Tracking

Trano Vehicle Tracking is another supportive vehicle tracking app for all the android users out there. It is very simple to use and track your vehicle. Many users rely on this app to learn where their teens are going with the car when they are not at home. Other amazing features that Trano Vehicle Tracking has to offer are:
Overspeeding alarms and device disconnection alerts are available for you
Allows to check the vehicle pathways just with a few clicks
Your Previous data of travelling can also be stored after your permission
Allows users to check vehicle's current location, speed, time and date
13. Car & Bike GPS Tracking System
Keep your vehicles on your watch 24/7 with Car & Bike GPS Tracking System. However, in order to get the most out of this app, you can buy and set up a good GPS in your vehicles and connect with the app. It offers a very simple user interface and is widely accessible and comes with helpful instructions. As a user you also get navigation facilities to filter out nearby places and many more.
Set your vehicles max speed levels and alert system with push notifications
Provides vehicle commuting history for up to 7 days
Also offers complete personalization and marketing facilities to filter out your safe and danger zones
14. RTO Vehicle Information 
RTO Vehicle Information is a superb multi-purpose vehicle tracking app. Although it is very popular in providing right vehicle related information it can also track all your vehicles at a time. It is easy to use and comes with a comprehensive system interface. This vehicle tracking app for Android is optimised for mobile devices and works seamlessly even with low system resources. Some other important features are:
Offers real time locations of your vehicles with fastest refresh rate
History of your vehicle is available in the app database
Provides information for multiple issues such as speed, engine failure, time interval etc
It can also provide every single information about a vehicle, including the owner, purchasing time and much more
15. My Vehicles
My Vehicles is a very versatile vehicle tracking app for android devices. It's a complete solution of your car and bike positioning and safety. This app seems quite modern and is compatible with almost every vehicle. You can get useful information like vehicle stop history, last location, emergency alerts and so on. Other important features that this app has to offer are:
Gives notification when your vehicles get moved by someone else
Provides updates for vehicle speed and also notifies when tracker gets disconnected
Allows you to control your vehicles remotely like starting and stopping the vehicles
16. Finder GPS Tracking Viewer
The next on the list is the Finder GPS Tracking Viewer which helps you learn about their status. If you are also constantly worrying about your family members then stop thinking much and install this android vehicle tracking app in your smartphones. It's super easy to find the real-time location of your vehicle as it also provides essential information on the go as well. Some other important features of Finder GPS Tracking Viewer are:
Notifies about vehicle's speed, the status of the engine and fuel status
Comes with homepage widgets and battery saver option
Offers an engaging and beautiful theme which make it fun to use
Easily track your vehicles and learn their location within a minute
17. Car Tracking System
Another popular and useful app in this list is the Car Tracking System which helps you control your motorbike and other vehicles online. This app works efficiently for both cars and bikes at the same time. All you need is a smartphone and an internet connection. It offers other essential services as well.
Keeps records of your past visiting and tracking history
You can start your car's engine and also turn it off using your phone
Sensors indicate the accumulator battery level
Notifies about vehicle's movement without ignition and crash
18. Tracki GPS

Tracki GPS is the perfect vehicle tracking app to be assured that the rest of your family is safe while driving. Moreover, Tracki GPS is a very popular app on the Google Play Store. You can find the true location of your vehicle on a detailed map. It also shows the engine and fuel status of your vehicle also.
Comes with protective password protection
Has battery-saving ability
Also comes with keypress, SOS alarm and movement alarm
19. SeekWiz – Vehicle Tracking And Location Sharing
You should take a stab at SeekWiz on the off chance that you think you regularly need to impart your area to your loved ones and find out with regards to your vehicles' area. At the point when you begin utilising this application, you will track down extremely clear directions from utilising it. You really want to initiate your telephones' GPS all the time you expect assistance from this application.
Sit back and relax, thinking about the whereabouts of your family and children. This application will continuously be alongside you with all the data about your vehicles. You can likewise deal with numerous vehicles utilising only one application here.
Tell you about bunches of noted developments of your vehicle
Battery saver and adaptable arrangement
It will require a couple of moments to illuminate you about your vehicles' area
I will show you the constant area of your vehicle on the guide
Area insightful, notice and fuel status are accessible as well
20. GPS Tools – Find, Measure, Navigate & Explore

Last in the list is GPS Tools which is also a very popular vehicle tracking app for android users. You will get the fastest GPS tracking location and you can even use this app without an internet connection. This app comes with many new features as well.
Shows most accurate information of your vehicles on the map
Works as a great navigation app too
Allows you to share photos of the location and its written address
More than half of its functions are customizable which makes it highly appreciable
Also helps you find your lost phone and other devices
Endnotes
These are The 20 Best Vehicle Tracking Apps for Android Device. We hope this blog will add value and this information will be helpful to you.
Moreover, if you are planning to develop such an app for your business then you can move ahead and look for a tracking app development company like VerveLogic who have a lot of experience in developing mobile applications like these.
If you run a logistics, delivery, car rental business then a vehicle traffic application from a top vehicle tracking app development company can be really helpful with easy and quick development.
(Visited 4,621 times, 1 visits today)