This is How Quizizz is Contributing in Changing the Way of Learning Worldwide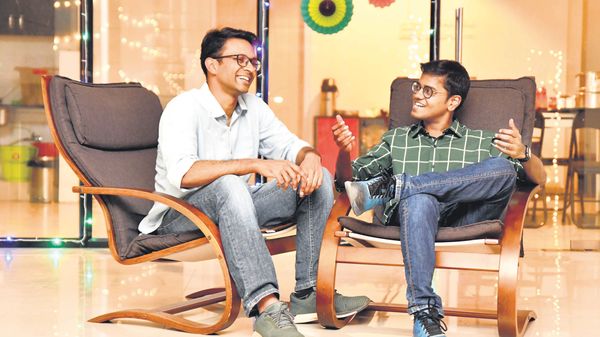 The Quizizz co-founders, Ankit and Deepak, both were roommates in BITS Pilani, where they majored in Information Systems. Ankit went on with a consultancy firm in Delhi after graduating in 2011, while Deepak became a software development engineer at Amazon in Hyderabad. Quizizz has raised a total of $15.4M funding in over 3 rounds. Their latest funding was raised on March 9th, 2021 from a Series A round of $12.5M .
World's largest education platform is serving more than 60 million teachers and students worldwide. Quizizz is a creative software company used in class, group works, exams, pre-test preview, impromptu tests. Quizizz uses quiz-style teaching and learning methods where a particular user answers questions independently and contends with other users on the quiz. Being young entrepreneurs in this pool of startups, Ankit and Deepak never thought of how their educational platform can bring reforms in this industry. Mere six-year-old company is rocking the schools in the US and neighboring countries where it is being heavily used. In just 5 years Quizizz was able to gain 30 million monthly active users, which is twice as many as it raised a year ago. With the potential of beating all the other similar tech startups, Quizizz was able to raise $3 million in a funding round by Nexus Venture Partners at their initial stage. Recently, Quizizz was able to raise another $12.5M in Series A funding.
During their final semester, Gupta interned at Flipkart and Cheenath decided to spend his spare time as a volunteer at a school. After they quit their job, both decided to move into a relative's spare room in Bangalore in 2013, where they decided to develop software that can hook up kid's interest in studies using effective methods which they themselves didn't get when they were in school.
Earlier, both the founders Gupta and Cheenath built a virtual world for math learning, known as Wizen world, in 2013. In the Wizen world, users with avatars had to solve problems to progress through the game. This game laid the foundation for Quizizz as it led to its creation in 2015 with a simple quiz format and platform model which allows teachers to create quizzes.  One of the best things about Quizizz games is that it turns into a multiplayer game. The development team including the founders of the startup used to sit up late at night for hangout sessions with teachers in the US who suggested new features. This surely defines their passion for the Quizizz.
They continuously offer new ways to use the tool, which includes tracking quizzes by every user and assignments given by the user. Although there are a number of quiz gaming apps, none of them come closest to Quizizz. India truly has generated a gem of a startup. This is How Quizizz is Contributing to Changing the Way of Learning Worldwide.
(Visited 58 times, 1 visits today)