Know These 5 Instagram Trends to Skyrocket Engagement This Year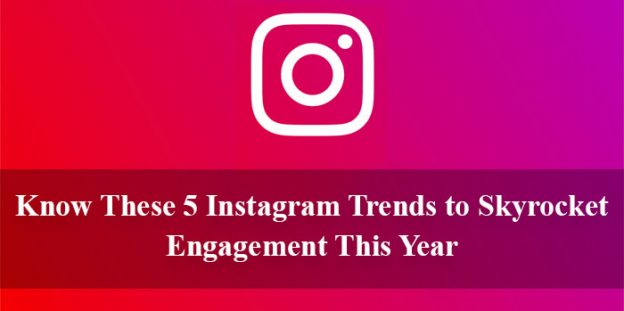 Instagram Marketing in 2019 is taking a new route all together where people are more interested in Stories rather than Feeds and Micro influencer instead of celebrities. For a personal usage, we barely care about such trends but being a business account owner, you have to be well-informed so as to not let your competitors rise above by lacking onto anything.  We have brought an account of some of the major trends we have noticed this year. 
Trend#1: Instagram is more about stories and less about feeds now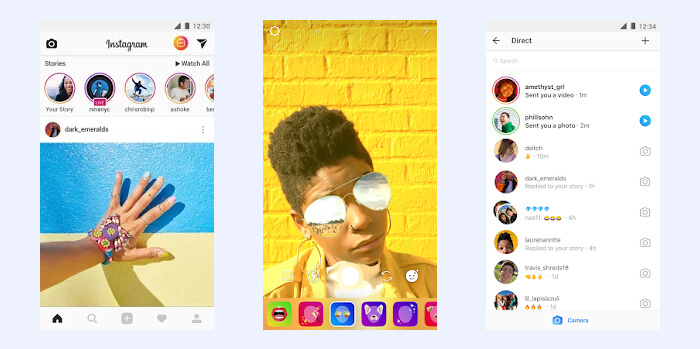 It is time to redefine engagement for Instagram as from past one year, there has been a significant downfall analyzed in the impressions for feeds. People are now more inclined towards stories with a rich usage of stickers. In the last two years, it is noted that 400 million people have been watching stories everyday. We have actually started treating stories collection as separate social channel. The calendars for Facebook, Instagram and Twitter would be no more for feeds but for the stories as well. The stickers provided by Instagram for stories has become a rich way to keep people engaged. For example, the countdown is a functional sticker that is being used by a lot of people for homecoming, brand launching, product launch and more purposes. 
In the coming months of 2019, we are expecting Instagram to come with even more stickers to trigger engagement like polls, questions and more. It is a great time to apply and test the potential of Instagram story Ads. 
Create your very own custom Instagram stickers for your stories. With these stickers, people would be able to relate your stories with your brand. You can also create stickers for your fans/customers so that they can have an ease to mention you while posting anything related to you. 
Trend#2: Noticing new breed of Instagram Influencers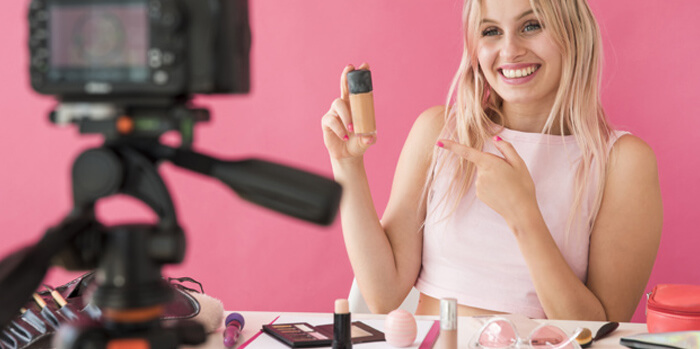 The influencer industry and ad spent globally on influencers is expected to reach $5-10 billion by 2020. If you are wondering what Influencers do actually then you must not be unaware of the people on social media who are related to one particular niche and posting a lot of pictures and talking about the niche specific things. Those are influencer! In an easy language, these are the people who have power to influence the decision of the buyers.
For example, the last year has seen a lot of brands like Benefit Cosmetics, Revolve invest a good amount on Influencer marketing. In order to keep the followers, we are expecting influencers to be even more authentic in 2019. 
Being authentic does not only mean that you are showing your followers while using  a particular product. You need to delve deep somewhat like Dave Coast who actually share the empty bottles to show that he is actually using the thing promoted by him on Instagram. 
Another best way to create authenticity is to work with one influencer for a long term so that as soon as his followers start using your products, you can be with them. 
Trend #3: Big Yes to Influencers but only if they are micro-influencers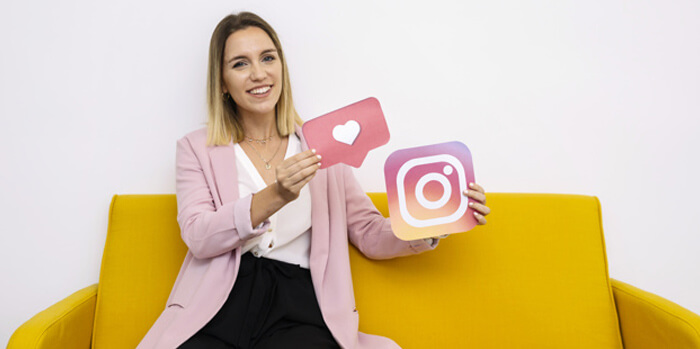 Many of the brands nowadays prefer to work with micro-influencers rather then people with very huge followings like celebs. Micro-influencers are the people with less than 100,000 followers. Nano-influencers are playing a big role in the industry as brands want to target an authentic list of followers rather than millions at once, irrespective of niche. 
There has been a drop noticed in the engagement rate in past two years with increasing  number of followers. 
Chief Product Officer at Adobe said "Social networks that are truly social (as opposed to news oriented) and enable lifestyle discovery are perfect for this world, and nobody does this better than Instagram." Microbrands are taking birth in every nook and corner of social media these days who prefer to approach micro influencers for their popularity and growth. The hyper-targeting capabilities of Instagram has led micro brands competing well with bid retailers. 
Trend#4: Analyzing ROI from Instagram
In the past months of 2019, we have seen the simplicity of Instagram fading away. It is more like Facebook now. Since, things are inclined towards sponsorship, businesses would need to focus upon tracking ROI from Instagram. 
Business would have an increased focus on impressions, reach, interactions, website clicks, mobile visits, mentions and more data. 
Apart from this, there is an entire section on your Instagram analytics which could inform you about your audience. The tab "Top locations" shows you the top 5 countires where your followers reside. "Age Range" tells you about how old your followers. "Follower Hours" and "Follower Days" let you know the average time of a day or days of the week you followers remain active. 
Analyzing your Instagram activities and output has become important with rising competition in the market. 
Trend #5: A light on Dark Social and Instagram Direct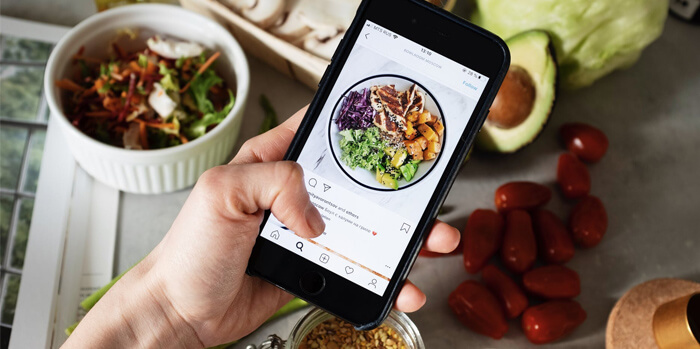 Dark social refers to the media that we are unable to track means the links or may be posts shared in DMs. There has been major updates noticed in the year 2018 with inclusion of gifs, video chat and more which are making Instagram more like Whatsapp or Messenger. 
With the sharing feature on Instagram, it has become even easier to strike up the communication with anyone. With the Instagram analytics, it has become easy to see the number of saves and shares on your feeds. 
In 2019, we can expect DM vanishing and having its own dedicated app just what has been done with Messenger by Facebook. The business messaging over Instagram is not very much optimized so we can expect improvements and advancements in that too. All in all, Instagram would be seen to bring more for businesses. 
Feel free to share with us your thoughts on what different you have noticed on Instagram these days and if you are a business account owner then is it supporting or opposing your business activities and expectations. 
(Visited 46 times, 1 visits today)