How Much Does It Cost to Develop a Local Business Directory App Like Yelp?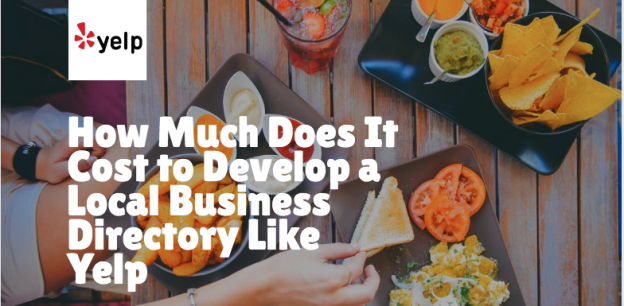 New applications hit the market with the aim to provide something more or better than their antecedents. However, due to a great number, it becomes difficult for the users to gain useful knowledge about each one. If you consider yourself an upcoming entrepreneur, then wonder what it's like to bring all the important information for the users at one place. Can you guess what's the catch here? High time to build a business listing application!
What is a Business Directory/ Business Listing Application? 
Do you remember the traditional directories we used to have in bygone times? Those were just confined to business name and phone numbers whereas with the advancement in information system, we are now able to access business directories containing all the vital information about business operating under various sectors. These directories operate online and enable users to see every listed company's portfolio, address, contact details, ratings, reviews, case studies and a lot of other information. Once such successful example is Yelp. 
What is Yelp?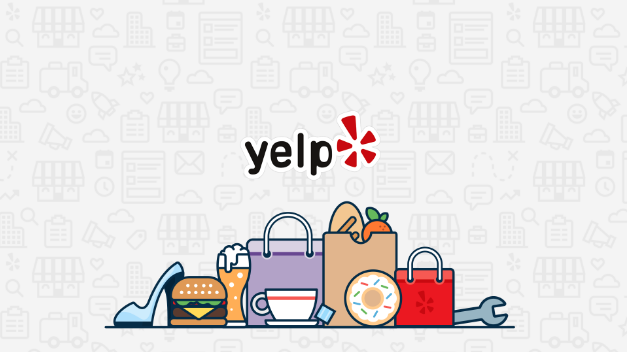 US based Yelp Inc. gave birth to Yelp which is an online platform collecting and showcasing information about various companies operating across different sectors. Does not matter what kind of services you are searching for, Yelp never disappoints you. It would let you know the best service available in your area, other customers' experience and guide you through the path. Whether its about searching the best Pizzeria, Gas station, Lounge, Auto service, home service or anything else, Yelp is there for you!
There has been a significant rise seen in the number of start-ups from past some years making it difficult for people to differentiate between genuine services and the fraudsters. Portals like Yelp comes to rescue telling people the real information about vendors along with customer feedbacks. On the other hand, Yelp also helps the genuine service providers who fail to reach out to the real prospects. They have now gotten a reasonable platform on which they can promote themselves and drive leads their way. 
There is a little difference between how Yelp operates and how other platforms assist you. Yelp starts its operation by detecting your location then coming up with the options available for you. You need to choose from a wide range of categories in order to reach the desired results quickly. You can find information such as address, working hours, contact details, email, ratings, reviews and other important things related to a particular company by visiting its profile. 
With the popularity of such platforms, you must be curious about what it's takes to Create an directory app like Yelp. If its among your ideas for a start-up, we would like to introduce you with the development cost of Yelp like model and important features to make it a big success. 
Basic Features of Yelp like Online Business Directory App: 
There are three types of users on Yelp. 
1. Customers
2. Business Owners
3. Admin
Customer app features: 
1. Search for a service
2. Refine search
3. Registration/Login
4. See business categories
5. Visit business profiles
6. Photo gallery
7. Social sharing
8. View rating ad reviews
9. See advertisements
10. Visit forum
11. Online booking
12. Maintain profile
13. Get notifications
Business owner panel features: 
1. Registration/Login
2. Create profile
3. Manage profile
4. See rating and reviews
5. Manage ads
6. Manage bookings
7. Avail featured placement
8. Get notifications
9. See order history
Admin panel features: 
1. Login
2. Visit Dashboard
3. Manage users
4. Manage business listings
5. Manage content
6. Manage reviews
7. Manage Forum
8. Manage revenue
9. Manage Advertisements
Advanced Features: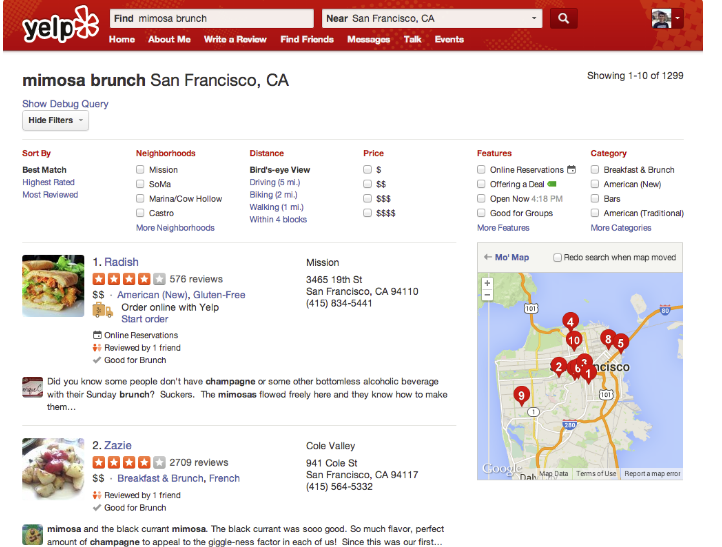 1. Google Map Integration: Google maps needs to be integrated in a business listing app so that the app can detect user's location and can also locate businesses for customers to navigate them easily. Customers generally prefer to choose services that are not more than 10 kms away. 
2. Content Management System: CMS is must for this kind of portal as Admin needs to update information every now and then for which he cannot enter into coding. He should have an easy backend through which content can be added/edited/deleted. 
3. Cloud storage integration: Nothing is worth without having cloud integration. Google cloud storage or amazon data servers are highly used to store data in a secured manner.
4. Payment Gateway Integration: It is the next must have thing as your users need to carry out transaction in order to book services. Also, if business owners want to sign up for premium services, you need to give them a secured payment option. PayPal, Stripe, Braintree are some commonly used services. 
5. Analytics: There should be a real time reporting through which admin can see the bookings, transactions and other things taking place. 
6. SMS API integration: Through SMS API, users will be able to get notifications over their phones which is much more common than emails. 
7. Rating and Reviews: While searching for services, some people fall in trap of inauthentic and unproductive services and due malpractice of such service providers their business and financial plans get hurt for a period of time. The same is becoming reason behind a lesser of trust of seekers on other service providers ultimately hurting their businesses as well. Having a rating and reviewing platform is a great help at this point. Platforms like Yelp allow customers to leave feedback which other users can read and make an informed choice later. 
8. Push notification: Other important thing for the success of any mobile app! Having so many applications in their phone, users can forget to visit yours. You need to leave timely reminders to them regarding your services, USPs, offers and other exciting things. They can be informed by means of push notifications. Push notifications are must have for a big model as users need to be kept informed about their preferences, orders, transactions etc. 
9. Sponsored listing: Sponsored business listing is basically a feature for the business owners. For the advertisement of their services on a portal, they can sign up for featured placement through which if user visits the related category, that particular service can be shown on top. Other than this, banner advertisements or blogging are the other advertisement opportunities given. 
10. Filters and sorting: It is a must have when business listings are to be considered. People need quick results which can only be derived when you give them appropriate filters and sorting options such as results can be filtered or sorted on the basis of popularity, cost of service etc. 
Revenue Model of Yelp like Apps: How does Yelp like models earn?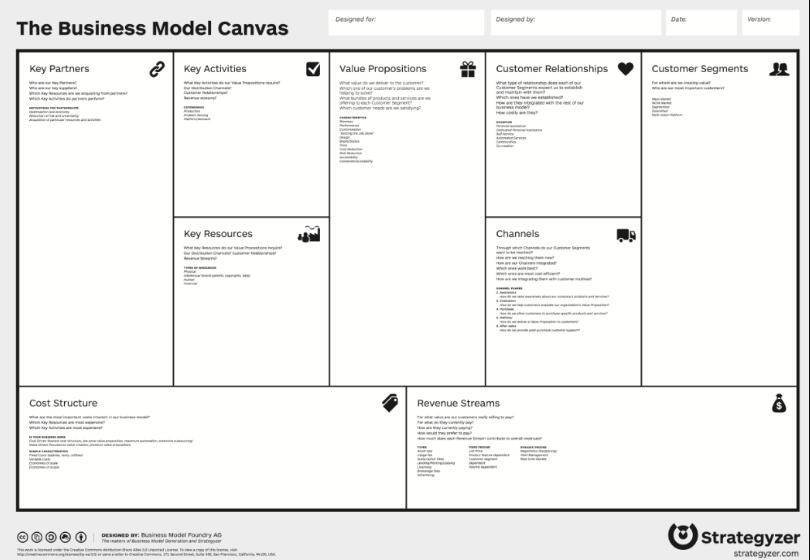 Source : strategyzer
Does not matter which era we have arrived, it has been always important to know the ROI to start a business. Even if you are starting a Grocery store in your locality, you need to know the revenue sources. So, lets get in touch with the revenue model of Yelp like apps so that you may know what return you can expect out of your efforts, time and hard-earned money. 
A. Advertisements: It is the one source which always remains in trend as long as online platforms are considered. If you have a platform that has great traffic coming to it then who will not like to advertise on it. You can make most of your revenue out of advertisement.
B. Sponsored placement: The listed business would always like to show up on your listings which can be other source of revenue for you. You can charge them for showing them up in the list or may be searches. This way, you will get a monthly fix cost based on the number of subscriptions you get. 
C. Membership plans: Such websites generally have different membership levels for the registered companies. Different types of members get different benefits. Again, it becomes a way for you to get a monthly fixed cost. 
D. Deals and offers: Just like Groupon, the deal and offers can be sold over the platform. 
E. Paid Blogging: You can call companies to have their blogs published over your platform and get a quality backlink. 
What is the cost needed to develop an directory app like Yelp?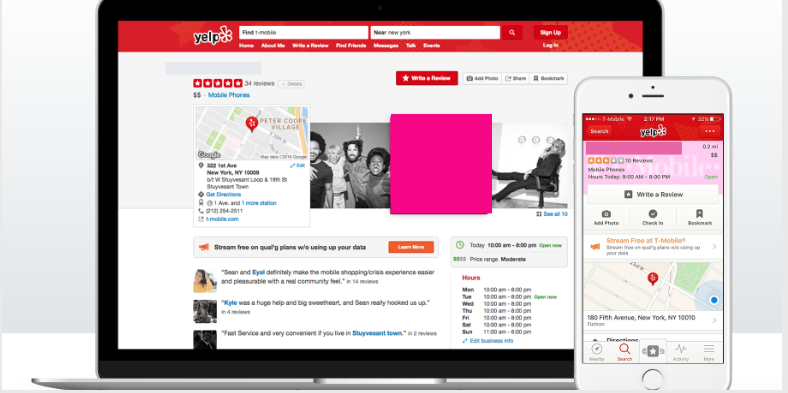 The timescale and cost of the application depend upon the platforms chosen and kind of features required. Would you like to go for iOS, Android or both? If both, would you like to go for Native or Hybrid? What level of designing would you prefer? 
We will consider a general scenario in mind where you need both Android and iOS native apps with great UI. As far as business listing websites or mobile apps are considered, you need to get a good level of designing performed which can cost you somewhere around $5000. 
Coming to development, native developers are costly who might charge you somewhere around $25 to $50 per hour. Things can get in budget if you give project on lumpsum cost. A consolidated cost can be given by any company when you handover them the complete feature list. So, its important to first begin with the feature list and then feel free to get in touch with any of the Best mobile app development companies to take your project forward. 
Get in touch with us through comment box for any of your questions related to mobile apps. 
(Visited 627 times, 1 visits today)