Gearing Up For Holiday Season: 6 Tips For Making Your App Suitable For The Coming Holiday Season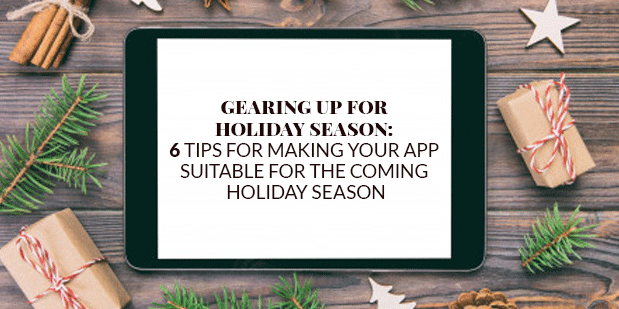 Everybody's favourite Santa Claus is almost ready to set this foot from its sledge. Holiday season is just round the corner! Christmas is about to come in few days and people are super excited for this festive season. Markets are buzzing with buyers and different gift materials for this holiday season.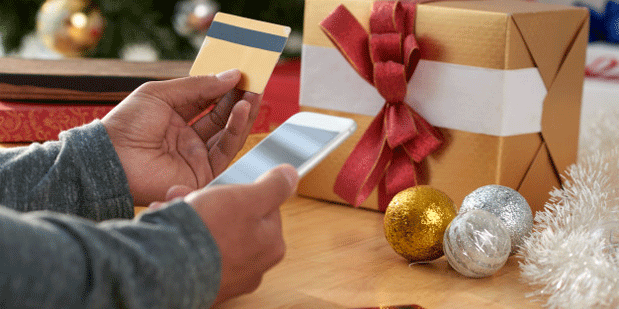 While people are gearing up for celebrating their christmas and new years holidays in an innovative way, developers should also make efforts to provide best facility to people for this holiday season to satisfy the customers need.
But what to do to make the app suitable for holiday seasons?
Don't worry!
We enlist six best tips to make your mobile app suitable for the coming holiday season and gain some benefit from it.
Let us dig in: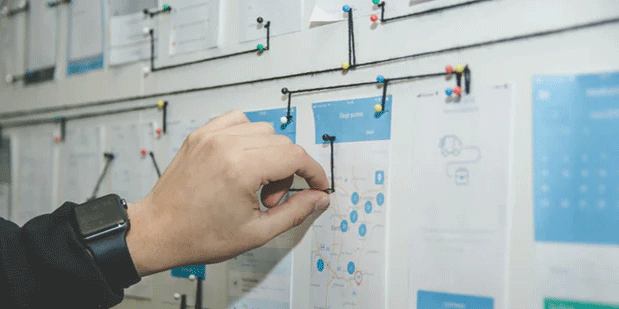 Preparing design for holiday apps
Experts from Iphone app development company suggests that designing for holiday app is the the easiest way to grab the attention of the people into your app. This means that your should sufficiently list all important places, things and sites that can be used in holiday season.
You can include the list of hotels for accomodation, upload lost of attractive destination along with pictures, restaurants, clubs etc.
Consider designing the homepage adequately beautiful to attract people as well keep them informed to provide value as well.
Features that suits the holiday season
Feature play prime importance in making an app overnight success. It is very important that developers incorporate interesting features that suits the holiday season time.
For example, you can dedicate a full page for users doing christmas and new year shopping for making people captured in your app only.
Your app can help users by suggesting ideal holiday destination, the type of holidays,facilities etc. Holiday is the time when people are in mood of fun and leisure, adding some game or fun element can have better users engagement.
Research for knowing the customer demands
The holiday season are common that comes every year be it christmas or new year, however, the customers demands is never stagnant. Demand of customers change with the change in time and trend. Developers from ipad app development in jaipur suggest to go for extensive market research to find out the current trend in the market and the customers choices for various products and services. Having complete knowledge of customers needs makes it easier to attract them towards your app and get better conversion
Allure the customers by conducting contest
Competitions and contest are part of fun and excitement. Holiday season are meant to be a leisure time and people like to indulge in these contest. For example, you can ask your app users to click a photograph or discover a new place which was not mentioned in your list and win the competition whoever gives the more ideal answer.
It is very important in terms of the owners to attract the attention of the users towards these contest. It should be interesting and appealing to target audience. The contest should be simple and friendly for making people to easily approach for it.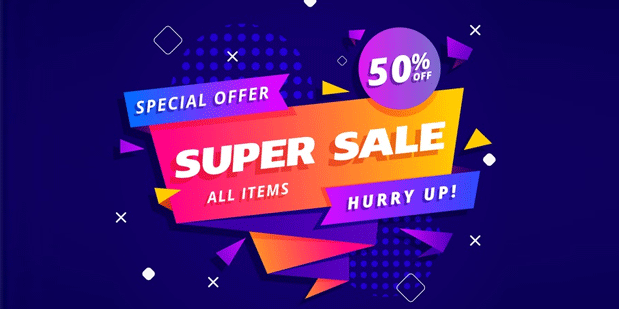 Discount coupons
One of the easiest and attractive way of alluring users is by providing discount coupons and offers to customers. You can give some good discount in hotel room tariff or discount vouchers for restaurants or some discount options in winter apparels etc.
Studies predict that value added coupons have priority and better preference as compared percentage coupon. This means giving value added coupon can become highly beneficial.
Send push notification
Despite giving coupons, discounts or adding new stock for festive season cannot bring result unless the targeted audience is not aware about it. Push notification helps in bringing that information in front of the audience. It is by push notification that you can inform customers about your schemes, contest, coupons etc.
Conclusion
The holiday season is just round the corner. People wait for these days to enjoy and create enthusiasm for the coming year. If you want to benefit from this holiday season, make sure to incorporate these features in your app. Get in touch with great development team and create your app in a way that suits the purpose of your holiday season business.
(Visited 34 times, 1 visits today)