Best Features for a Successful Bus Ticket Booking Software Development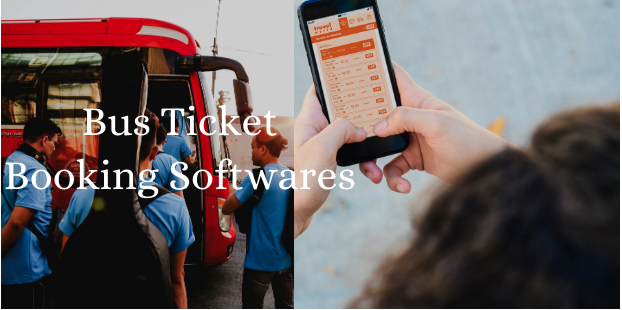 Traveling is everyone's desire or dream to travel and explore. And in the meanwhile, everyone can not afford a 2-wheeler or 4-wheeler to travel or can go and stand in big queues. Everyone needs a shortcut so advanced versions of mobile applications took diversification in solving these traveling issues. They coined a solution with ticket booking apps, which made life easier to avoid long queues and make a comfortable booking just by tapping over the phone.
This online ticket booking has made everyone's life so easy.
Hence travel agencies, as well as bus services, started their business online by building their applications or websites. This made people realize about tap and travel bus booking with most preferable options and discounts too.
According to a survey, 57% of travelers feel that there are still some travel agencies that should develop their websites according to the personal preference and past experiences of the customer. 36%  of the customers are willing to pay more with a high level of personal preference and experience. 80% of the customers are willing to pay more for the services in order to extract the information.
Most diversification of the growing technology leads to implementing the latest features according to customer preference and usage priority. With competition in the market, each bus booking sector is coming up with customer-centric options and new advanced features.
Features information on online bus ticket booking software
The bus ticket booking system enables the users to book the ticket by selecting their particular seats using the internet. The bus availability as per your suitability can also be checked via the apps. How do these features work in an application, let's have a look
Real-time Different Sales Management
In every business, sales are very imperative as it helps in increasing the customer potential towards the booking. This process needs to be taken properly care of and kept tracking for customer safety and in order to increase the booking business.
When it is a long journey, it's heavy to have too many stoppages for the customer boarding and if customers aren't available going in an empty bus is also tiresome and wasteful so in order to avoid these seats, the sale is a must.
Saling is happening through a website means it is advertising your website to penetrate the customer's view. This acts as a prerequisite for the bus booking enhancement and is a key factor to success.
Advanced Fare Management
It is crucial for the reservation system to offer corresponding specific fare models that meet their operational business requirements. Diversified travel options like within regions, long-distance, shuttle, international services, and commuting services do have dynamic pricing in a competitive field.
In order to trespass those crucial pricing options, the modern reservation system/application should be stable enough to provide a good passenger impression across this operation.
Some of the opportunities for fare management
-> Demand and supply yielding – on basis of the customer necessity demanding with retailing price yield the better fare.
-> Group discount
-> Round trip discount
-> Flexible fare rules(refunds, offers)
-> Versatile, periodic, and serial ticket product
-> Interconnected journeys or networking Offers
Catalog Management
Managing is all about the seat inventory according to the comforts of customer satisfaction.  If the passengers are allowed to choose the seat availability in advance and stop segments with all the highly prioritized options would be great from a business expanding point of view.
The application should be stable to take up real-time inventory management and capable of handling business-specific requirements. This type of operation over the booking application will maximize the seat utilization and revenue of the business.
Modern Digital Marketing Tool
Attention seeking is all about expanding the business to beyond-reach customers. But how does this take place? Marketing may be the best solution to reach in an easy way as nowadays due to the pandemic the internet users percentage has jumped by an average of 30%.
The marketing that is quite easy is now impacting social media, campaigns, email marketing, loyalty scheme, etc.
With this also there are many companies competing with a wide variety of choices in developing reservation systems that render the increase in ridership.
Self-Service Capability
Self-service is a win-win situation in that reduces the resources of the business and also impacts in a better way on customer satisfaction.
Usage of these self-service options needs to be simple, logical, and intuitive with little attention or
else it causes the load over the support desk.
Multi-Modal Connectivity
Being on a single path can't reach the destination unless there is no competition. Similarly being in the single mode it's impossible to have hype in the business of booking tickets. In order to overcome this commercial step, they have to implement other model platforms.
So as to say if a person is opting for a long route journey or on tour and trying to book tickets he also seeks for some extra feature to be available on the application that would help in the journey. similarly, a short journey with reservation also expects to have some multi-leg or multi-ticket reservation that provides a flexible and meaningful connection.
This implementation provides application capability for inventory with external multi-modal search engines.
API's Integration
API integration is all about third-party involvement in the software. Bus reservations should integrate with this third-party software like fleet management, register, ERP, social media and etc.
Adding features isn't like managing them has great risk and it's tiresome when something goes wrong. So in order to maintain them keeping them in well-mannered service-oriented architecture and in documentation with an integrated format would be safer.
Real-time Passenger information
Passenger information isn't about the personal information it's about the reservation details that keep the updated.
This avoids blackouts and helps passengers provide location results, deviation in routes, and reasons for the deviation like roadwork or something. Keeping in mind the customer experience giving them the planned and unplanned details on the notification would be user-friendly.
On-board Check-in
Nowadays especially it is important when taking into account the growing trend of on-demand transport and its effect on passengers' expectations to be picked up close to their location. But sometimes even though booking online you have to get a receipt in order to find a seat so avoid this to bring more comfort to the customer it's better to use a scannable entry.
This means the application should be able to scan the QR code and find a receipt with detailed information about the traveling.
This helps in flexible pick and drop in long-distance passengers and also helps drivers to have a real-time overview of customer changes.
Continuous Product  Development
The building is simple and maintaining up to the expectations of customers is all that matters.  And it is a competition-specific area where everyone wants their own market standard so keeping up with the modal isn't going to make the king or queen of the market.
Wanna make a difference in product/software and keep up to date according to customer satisfaction.
What it cost to build a bus ticket booking app
A bus ticket booking app will be made of different modules such as customer relationship, administrator, and operator account. Nowadays many proven app solution providers can be trusted upon for taking care of your bus application. So to achieve all of those it requires an expert software team with different category persons.
A resource itself costs a lot to produce the product into the market along with these a few other requirements that costs are
—> Social media promotions
–> Real-time seat display (Visual interpretation)
–> Setting up pick up and drop location
–> Cashless Payment Facility
–> Real-time location track
–> Complete messaging pack(up to date notification offline)
–> Central booking management module
–> Complete security and validation
–> Email notifications and validations
–> Offers and coupon codes
–> 24/7 customer service
–> Rating and reviews
Finally, if you're planning to run a business nothing comes without tiresome work and rendering some money, that's nothing but investing is returned in terms of success.
Last Words
So according to statistics the bus ticket booking ratio increasing till 2023 is growing so quickly.  Being advanced and updated to technology with advanced features and API integration will help enhance the business in the upcoming years. On a short note, it's like being updated and keeping updated is the only key to success.
VerveLogic can be your one-stop solution for mobile app development and web development because we have a team of experts and market experience. You can get your app or website developed at the best price possible.
Also, if you are looking for branding solutions or online marketing for your brand then you should check out VerveBranding and Verve Online Marketing today and make your brand stand out.
Popular Post: How you can Develop Uber for Trucking
How Much Does it Cost to Develop a Tow-Truck Booking Application?
(Visited 228 times, 1 visits today)