How Much Does it Cost to Develop a Tow-Truck Booking Application?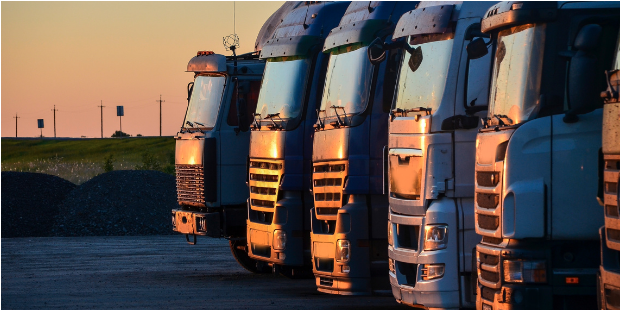 It is common to see vehicles getting broken down leaving several drivers or travelers in helpless situations on highways or in remote locations. These instances are increasing day by day & people often tend to take help from tow trucks as they work around. As they are an ideal savior in such situations. With this two-truck mobile app development, you can also provide peace to people dealing with broken vehicles in unwanted situations.
Uber in the US provides this service to its users, but being a taxi booking application they are not able to provide efficient services in this aspect. Because of this condition, this app has a great potential to reach out the people & help them with tow truck services. With tow truck mobile app development a business can make a successful mark in the towing industry with advanced technology solutions.
Firstly you need to have a reputed app development company by your side, which has experience in delivering on-demand taxi applications like Uber. It ensures that your tow truck mobile app development is in the right & experienced hands. The tow truck mobile app requires polished & filled with expert developers, designers & technicians for an engaging, easy-to-use yet robust mobile application which is rich in features. With an on-demand tow truck, mobile development comes with the challenges to make it responsive. So, the application can run successfully on every device with different operating systems.
How These Towing Truck Apps Can be Useful?
Let us understand it by creating two situations. In the first one, there is no towing truck application available on the internet. A person traveling from point A to B in his car finds some issues in the vehicle because of which it can be driven further. Now, being on a freeway the person can't have any assistance as it is recommended to contact a specialist mechanic for the same.
The person Googles the nearby mechanic & finds the availability of the tow truck so he can take it to the expert. Now, the person has to work & wait according to the availability of the tow truck. Then he has to pay for the tow truck as the mechanic can be very far from his position. So, costs also become a major issue with the precious time when there is no tow truck application on the internet.
In the second situation, the person above is in a similar situation but now the tow truck mobile application is available for easy booking in time of need. The tow truck will help you & your vehicle reach the nearest garage to get it fixed. With built-in GPS, you can easily track the tow truck coming for your assistance. The person does not have to take help from others and wait for too long. The person also does not have to negotiate the high price with the local truck driver & even get help if there is a flat tire, mechanical failure, dead battery, etc.
How to build a truck-towing mobile app?
After reading both these situations we guess you find the second one more simple & seamless when it comes to such unwanted scenarios. The advancement in technology is here to make our lives easy. Now we can easily communicate with the right person at the right time for our assistance.
Features of Truck-Towing Mobile App
Home Screen
On this screen, the users can view the type of vehicles that are available for towing services. The vehicle the user prefers can be chosen from the list.
Enabling Location
It will allow users to connect with the nearby tow truck & even enter/select locations to avail of services.
Service Provider Profile
In this section, users can find the details of the service provider that is on the platform to provide user assistance.
Scheduling
In this section, the user can enter the time and date to schedule a tow truck for later. It will also give information like price details, payment options, and schedule dates.
Rate Screen
On this screen the users can view the rates of the particular tow truck, comprising base price, fare type, capacity, fare/km, etc.
Request Service
On this screen, people can easily request the service at the moment.
Tracking Service Provider
With enabled GPS on both sides, the users can easily track down the tow truck location, and vehicle type coming for assistance.
Invoice
Here users can read the information like distance traveled, booking ID, base fare, distance fare, tax, & total cost.
Change/Cancel Booking
It allows users to easily change or cancel the booking at any point in time.
Trucker Profile
Here, customers can view a detailed profile of the trucker's specialties, years of experience, distance, and visiting fees.
Payment Integration
Giving the option to the users to make payments through various modes.
Bill Estimation
This feature must create an estimation as per the user's distance, so it will be helpful & calculated as per the user's budget.
Additional Features
Advanced Analytics
In this feature, the admin can get detailed information on customers' & truckers' activities, the number of booking requests, the most visited location, and earned amount for better insight into the business.
Advanced Reports:
These reports allow you to know about the areas that require more marketing techniques to boost the services.
Accept/Reject Request
The tow truck driver can accept/reject requests based on their availability.
Referral Earnings & Friend Invite
Allowing users to refer to new programs or invite their friends to earn referral points that can be redeemed upon booking their next truck.
OTP Verification
Both service providers and customers can be authenticated by mobile applications.
Security
Securing the app by a layer of SSL certificate & other additional security. This ensures user's payment & data safety.
Required Team Structure
To develop a tow-truck booking app, the following set of professionals is required
-> Project Manager
-> Designers
-> Developers
-> Quality Analysis Experts
We suggest you hire a top mobile app development company that already has experience in this field of mobile app development like VerveLogic.
How Much Does it Cost to Create a Tow Truck Booking Application?
The cost to create a tow-truck booking app depends on three different crucial factors:
1. Platforms on which the app is being developed
2. Size of the application
3. App Complexity & Region where the app development firm is located
Country-Based Development Cost 
-> US-Based Developers – $60-$300/hour
-> Europe-Based Developers – $40-$200/hour
-> India-Based Developers – $10-$90/hour
As per the calculations, the cost to develop a tow-trucking booking app in India would cost on a single platform will cost around $12,000-$20,000. With additional & top features in your application will cost around $35,000 for both iOS & Android platforms.
Also, if you are looking for branding solutions or online marketing for your brand then you should check out VerveBranding and Verve Online Marketing today and make your brand stand out.
Popular Post: Bus Ticket Booking Softwares Development Cost & Key Features
Logistics & Transportation Mobile App Development Cost & Features
(Visited 96 times, 1 visits today)