20 Best Linux Mail Server Software And Solutions For Usage in 2022 and Beyond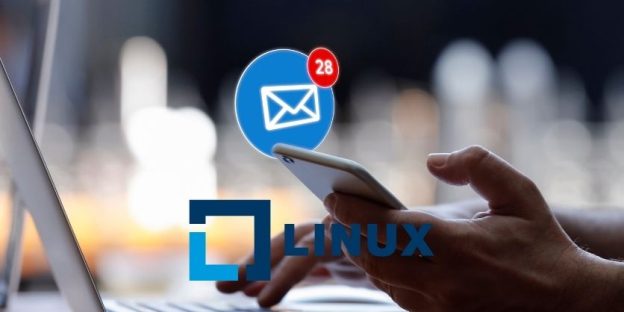 Emails are the ever-green mode of communication in the professional sector. All major-minor deals are fixed through emails, meeting communications, sharing important information, proposals, etc – every type of information is communicated and reciprocated in different threads via email. If we dive deeper, there are two major software components supporting email communication protocols – mail server and mail client.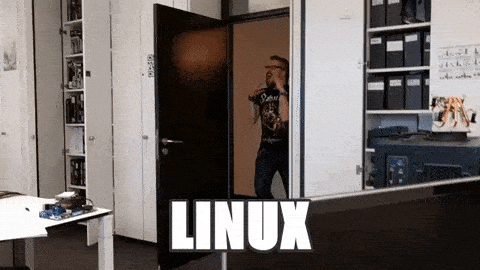 While the mail server transmits the information from one node to another through a network called the internet, the mail client allows users to recover these emails. Today's article is dedicated to the best Linux Mail servers. As Linux OS is prevalent these days, a couple of our previous articles are dedicated to this open-source operating system – know the best Linux Emulators for Windows, top 10 Linux Antivirus, and 20+ Best Linux camera software.
Let's Start With The Best Linux Mail Servers 
Life becomes easy when someone picks the best options for you. Linux offers some of the best Mail Transfer Agents (MTA) – handpicked for you are 20 best Linux servers. The list includes both open-source and proprietary mailing solutions, stay with us till the last to make the wisest decision on your ideal Linux Email server.
1. Exim

When an enterprise-level mailing is a need – Exim is the solution. This Linux mail server software offers cross-platform support making it the best choice for extensive usage. Moreover, the entire tech-stack is written on C – the efficient programming language for software development. Ensuring elite performance and works best even in legacy systems. The development community comes up with frequent updates in the system along with bug fixes.
Exim Highlights
Counted among the best and highly-efficient mail transfer agents as far as customization and configuration abilities are concerned.

Exim consists of three different log mechanisms to prevent spamming – main log, panic log and reject log.
Comes at default support for a wide range of database management systems including MySQL, PostgreSQL, SQLite, Oracle DB and Redis.
Its compliance with GNU GPL licence lets the admin modify the software as and when they need.
2. Postfix

Another to the list of best Linux Mail server software, Postfix is the robust open-source server solution for routing and delivering emails. The utility gives you an array of features including junk mail control, database support, log management ease and more.
As per latest studies, more than 3-0% of the publicly reachable mail servers in the world run on Postfix. So there is a lot of useful documentation accessible that can help users adapt to the system much faster.
Postfix Highlights
Postfix holds the classic defense mechanism against spam bots and malware. This allows admins to benefit from additional software without worrying.
Has a strong feature-list including powerful access control mechanism, content filter, configurable status notifications, virtual domain support, and more.
High-end performance, capabilities of over 300 e-mail deliveries per second from the single postfix instance.
Postfix supports various high-end databases including MySQL, Memcache, SQLite, PostgreSQL, LDAP, CDB and Barkely database.
3. Zimbra Email Server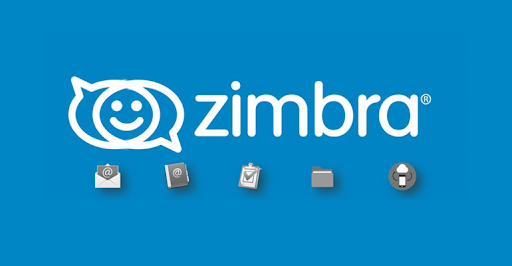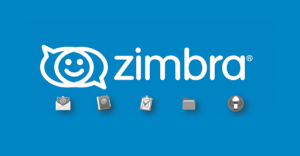 Zimbra Collaboration Suite (ZCS) is one of the most efficient open-source frameworks that supports e-mail processing for Linux users. The USP of this utility is its performance and set of additional features like group calendars, document sharing system with flexible tooltips, drag and drop items and easily accessible UI menus and submenus.
Zimbra leverages from cloud storage and provides a strong closed source enterprise edition. This mail server offers innovative mobile web client application.
Zimbra Email Server Highlights
Gives real-time backup and restores capabilities, allowing businesses to focus on other segments of progress rather than worrying about security.
One click disaster recovery lets the user restore the sensitive information that he might have deleted accidentally or lost because of server failure.  
This linux mail server software is powered by migration tools facilitating easy and efficient transmission of every single mail.
Scheduling of emails from the admin end is possible by using filters like future date, time and time zone.
Request management is far easier with the web administration console provided by Zimbra.
4. Axigen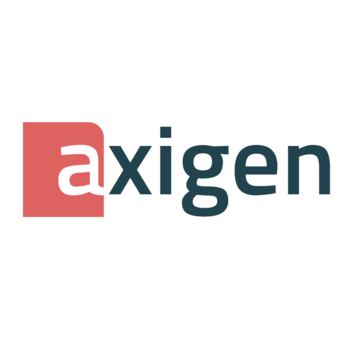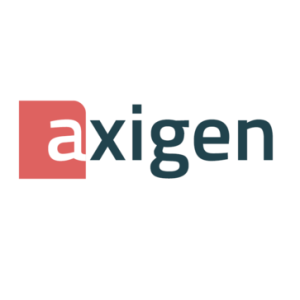 Another key consideration when it comes to Linux email server software – Axigen holds a wide array of pre-built features like integrated mailing list server, malware and spam protection mechanism, and more. This is one of the elite tools for complete email management. Various Linux distros support Axigen. The software is not free of cost. Although the tool offers a free trial version for 60 days with support to 5 domains, 5 groups and 5 users.
Axigen Email Server Highlights
Axigen is an on-premise software. The data can be preserved in data centers, or Private/Public clouds.
The software works with Windows, Linux and Docker.
Has an extensive security toolset with advanced capabilities like encryption, multi-layer access control, blacklisting/whitelisting contacts, etc.
Available for various Linux distros.
Free trial version for 60 days.
Axigen can access mails from other sources like Gmail and Yahoo mail.
5. Citadel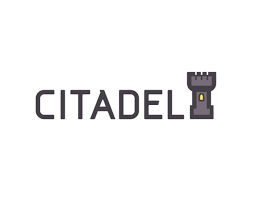 Citadel is new in the league of linux mail servers and thus can be counted as an advanced solution. It is an open-source technology developed by Linux and Unix distros but supports various systems. This Linux mail server boasts features like e-mail management, calendar, address books, bulletin board, mailing list server, instant messaging, etc.
Citadel Email Server Highlights
Implementation of standard server protocols like SMTP, IMAP, Sieve, POP3, GroupDAV and XMPP.
Features address book, scheduler, file storage and jabber along with SSL/TLS protocols.
Supports openLDAP and Microsoft Active Directory for fast server to server replication.

Citadel uses Berkeley DB database for preserving the entire information including all the messages and knowledge base.
6. Sendmail


Earlier known as Proofpoint, Sendmail is one of the oldest and highly preferred mail transfer agents for Unix platforms that has served people for decades. It is a standard mail routing utility that uses a set of versatile delivery methods for sending emails. This efficient mail server software is written by Eric Allman and its features are customized to licensing. Sendmail held a top-most position in the market before Exim and Postfix arrived.
Sendmail Email Server Highlights
One of the oldest and most reliable Linux Mail server software.
Requires relatively low bandwidth as each batch addresses a single host.
This efficient software lets the users customize email forwarding without the need to modify domain aliases.
Instead of compiling the configuration instructions before runtime, sendmail uses configuration files to control mail configuration.

7. Qmail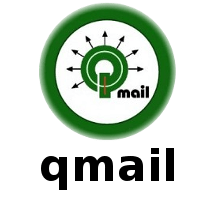 Initially developed as a substitute to the standard Sendmail program, Qmail by now has become the popular mail server software that has robust security management and comprehensive mailing features. Written in the C programming language, this server software gives high-end performance and security management to reduce threats like mail spamming.
Qmail Email Server Highlights
Open source mail server software publicly available to all.
Create a predefined mailing list.
This Linux Mail server software works for several platforms except Linux – Solaris, Mac OSX and BSD.
Qmail in its core supports ezmlm mailing list manager, VERPs and automatic host configuration.
Qmail architecture is modular that gives users an upperhand of switching the section of the software module with other modules.
Users can manage custom mailing lists to avoid automatic mailing loops.
8. Modoboa


The advanced software for advanced times – Modoboa is another efficient mail transfer agent that owns a powerful mail hosting and management forum. The software has a simple yet effective web based user-interface which ultimately contributes to the fast and hassle-free mailing from the user end. Modoboa is preferred by many for its versatility that makes integration of other MTA softwares like Dovecot and Postfix easier.
Modoboa Email Server Highlights
Modoboa is based on SQL database and is written using Python.
Communication and management is easier than ever with the powerful admin panel of this Linux mail server software.
Modoboa employs a built-in monitor that allows the users to check and channelize their server traffic with amazing filtering features.
The software uses various standard server protocols as DKIM and DMARC to make each mail have delivered correctly.
The extensive feature list of Modoboa allows the admin to seamlessly manage hectic email timetable and scheduling.
9. iRedMail

iRedmail is indeed the best choice when it comes to mail servers for Linux and BSD distros. This is one of the most powerful mailing and management utilities that has a super-extensive list of features supporting security, privacy, efficiency and sleek management. iRedMail is an open-source software that has an active developer's community who are constantly giving their inputs to make the entire software errorless and bugfree.
iRedMail Email Server Highlights
The active dev community makes sure that there is no lag in the system hindering the communication.
The software commences all its services through secure connections like POP3, IMAP, SMTP.
The web-based UI helps in managing the mails, folders and using filters more efficiently.
From layman to a professional every person can easily use iRedMail.
Offers various storage choices for the backend including OpenLDAP, MYSQL, MariaDB, PostgreSQL.
10. Mail-in-a-Box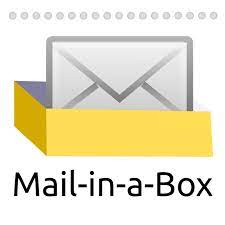 Mail in a box is an innovative solution to old email management challenges. This Linux mail server software is primarily focused on easy deployment. Each instance of this mail server gives handly webmail and an IMAP/SMTP server with authentic DNS configuration. This efficient utility allows the admin to backup their mail servers to Amazon S3. All in al, one can rely on mail in a box with their encryption and security practices.
Mail in a box Email Server Highlights
The free TLS(SSL) certification to the software is given by Lets Encrypt.
Mail in a box is an updated technology that comes with modern day protocols such as SPF, DKIM and DMARC with extremely secure ciphers.
Users can host mails for different domains and users.
The software has authentication and is licenced under GNU GPL 3 which is completely free of cost.
Provides high-end security and sleek mail transmission with support to mail spamming, filtering, greylisting and static website hosting.
11. Kolab Groupware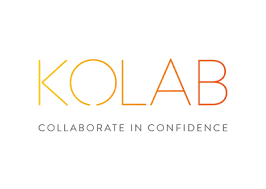 Kolab groupware is an open-source service featuring the standard email server utilities along with other web front ends. This Linux enabled mail server provides a robust communication suite that can even outstand other standard enterprise level mailing options. No matter the traffic, one can effectively employ kolab groupware for large scale email management and email traffic.
Kolab Groupware Email Server Highlights
Kolab Groupware's enterprise edition holds high-end technical support and premium functionalities.
The tool has built in support for all the standard web protocols including SMTP, POP3, IMAP and DANE with active sync and sieve.
Gives centralized storage support that can easily be integrated with mail delivery systems, directory services and other components.
The user can easily filter the emails through the pre-defined criteria and reduces spam to a greater extent.
Kolab's cloud integration lets users share and save files from anywhere.
12. Apache James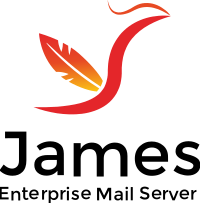 Apache James (also popular as Apache Enterprise Server) is certainly the powerful and reliable Linux email server designed and preserved by Apache Software Foundation. This robust utility is entirely based on the Java programming language that makes it the most-sought after choice of businesses. The modular architecture of Apache James gives it an upper hand over other traditional Linux mail transfer agents.
Apache James Email Server Highlights
Comes with in-built support for SMTP LMTP, POP3, IMAP, ManageSieve and JMAP.
This Linux mail server gives users the privilege of choosing from a wide range of storage options like MySQL, PostgreSQL, HSQLDB, Cassandra and ElasticSearch.
Users can easily control the entire mechanism using JMX or command line alongside powerful REST APIs.
Apache James is a standalone software with additional functionalities and highly customized plugins.
13. Courier Mail Server
Courier Mail Server is one of the best mail transfer agents that offers a wide range of services for ESMTP, IMAP, POP3, SMAP, webmail and mailing list. The software is well-known as an IMAP server that is compatible with various POSIX platforms like Linux, Mac OS X, FreeBSD and Solaris. The software is authenticated under GPL terms and thus is free to use and modify by any user. Courier Mail Server is an amalgamation of C, C++ and Perl programming languages.
Courier Mail Server Email Server Highlights
Supports several databases including Berkeley DB, MySQL, and PostgreSQL.
Web based technology of courier mail servers makes email communication and management easier and more smooth.
Facilitates IMAP/POP3 aggregator proxy that helps to distribute mailboxes between servers.
This linux mail server comes with an in-built email filtering mechanism that aids in reducing spam frequency.
14. Zentyal Server



Another efficient open-source mail server, Zentyal Server is a groupware solution based on Ubuntu. The tool is easily available for all Unix based distros. Zentyal Server is so far the best in-hand utility for not only email communication but maintaining a full-fledged network management letting the user leverage a bit more of this tool. Comes in both open-source and proprietary editions – the basis of distinction being additional features and functionalities like domain server, proxy gateway and mobile sync.
Zentyal Email Server Highlights
Works as a powerful antivirus and a mil filtering mechanism to reduce external threats and spams.
Packed with in-built support for unlimited virtual mail domains and single sign-on authentication.
This Linux mail server supports ActiveSync and webmail with SMTP, POP3, IMAP, CalDAV, and CardDAV protocols.
Zentyal Server is the best bet for enterprises because of its tech capabilities and support.
15. Dwarf Mail Server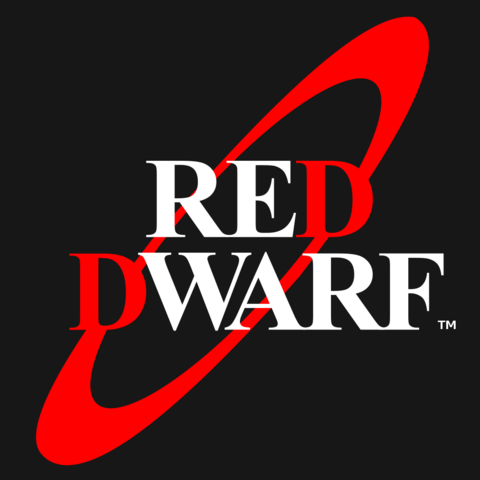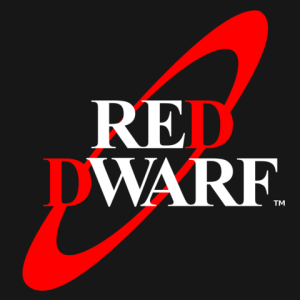 Dwarf Mail Server is the simple yet influential SMTP server management with rich features helping in email management. The server employs SMTP, POP3, and IMAP4 rev1 protocols for robust security and mail routing via the internet. It can handle unlimited virtual domains. As it is based on the Dwarf framework, the server management shares several common design principles and features.
Dwarf Mail Server Highlights
Lightweight server substitute for complex mail transfer agents.
Dwarf mail server is a Java based utility that supports cross-platform functioning – like Windows, Linux/BSD, and macOS.
Easy to operate as the admin can easily configure and start their mail servers by changing a few code lines.
Java™ Platform Security Architecture in Dwarf Mail Server secures every mail transmission and conversation.
16. Open-Xchange Mail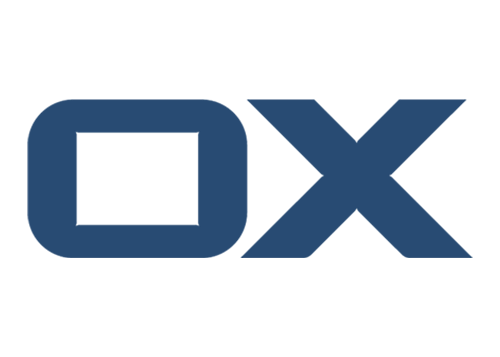 An efficient web based email communication tool, open-xchange mail server is probably the wisest choice for Linux enthusiasts. The server calls for a paid subscription but the investment is worth it  because of its set of superior email protocols. The server has a community edition as well to help you decide whether it suits your requirements. This Linux Mail server has sleek contact management, scheduler and the best security protocols.
Open-Xchange Mail Server Highlights
Open-Xchange Mail lets the users host their email servers personally or on their designated clouds.
Webmail features by this mail server totally line up with today's standards.
Open-Xchange utilizes Dovecot IMAP server contributing significantly to email com suite's speed and efficiency.
The feature rich mobile app integrated with the system allows the user to manage their emails anywhere and anytime.
17. Cyrus IMAP server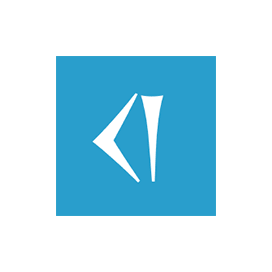 One of the old Linux mail servers, Cyrus IMAP server was built in the early 80s at Carnegie Mellon University. It was the most affluent solution of its time and proved to be a significant success. Currently, the software is available as an open-source mail server and the admin is free to modify the utility as per their mailing needs. Cyrus IMAP server owns a modest set of features and functionalities like multiple protocol support, powerful mail filtering mechanism and asynchronous read-write connections.
Cyrus IMAP server Highlights
The filesystem employed by this mail server has a similar layout to Qmail, Courier and Dovecot.
Cyrus IMAP server facilitates strong mail filtering grounds by using mail filtering language Sieve.
Proper scheduling and email communication solutions given through CalDAV and CardDAV protocols.
The active dev community is constantly working on bug fixes and software updates.
18. Horde WebMail
Horde Webmail is a free of cost Linux enabled group mailing solution that owns an array of advanced features with modern day management capabilities. The technology is a web-based communication suite that even enterprises can employ for abundant mail requests. Though the software installation is quite a task, its smooth and subtle interface makes later management easier and efficient.
Horde WebMail Email Server Highlights
Full-fledged user-interface.
Easier management, filtration and searching with advanced spell check and keyboard navigation facilities.
Mail attachments can easily be downloaded in ZIP format and other super handy aliases.
Encryption and digital signatures belong to the efficiency of S/MIME and PGP tools.
It is easy to track the conversation via emails through email threads.
19. MailerQ



MailerQ is an enterprise level Linux mail server tool that easily and effectively handles large scale email requests with spontaneity and accuracy. This is the modern day solution that incorporates some of the best practices in email management. The comprehensive feature list includes real-time monitoring, advanced feedback processing, secure email communication mechanism, etc.
MailerQ Email Server Highlights
MailerQ is a paid utility.
It is one of the best solutions for enterprise level working and management .
Powerful management consoles and real-time information facility regarding the transmission of emails.
The first mail transfer agent to implement ARC (Authenticated Received Chain) method for mail authentication.
Email scheduling is convenient as ever with predefined email throttle schedules.
20. Maildrop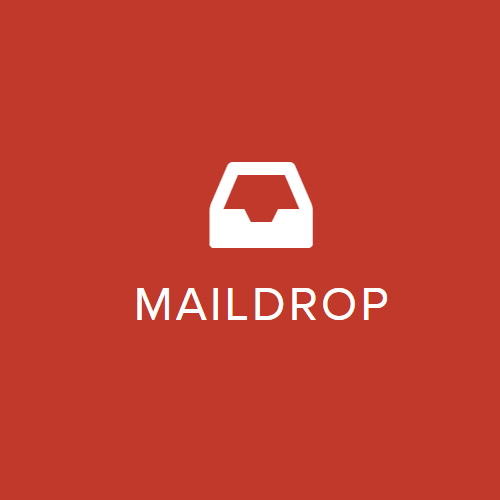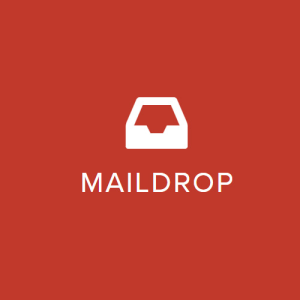 Maildrop is again what one calls the best Linux mail server software. The software is a lightweight yet efficient mail delivery and management service written in C++ programming language. Maildrop again has an active dev community that works on constant updates and bug fixing. It is capable of receiving messages from stdin and is send them in Maildir and Mbox format.
Maildrop Email Server Highlights
Maildrop is a web based technology that can be used anywhere where the user does not have to give their mail credentials.
Has extremely affluent modern-day spam filters that can easily detect spam mails from the list.

Maildrop is faster than any other traditional mailing delivery architecture that lags because of their resource coverage.
Has an extensive list of modern-day spam filters that allow users to modify in par with their emailing requirements.
Also Read: Best Linux Data Recovery Tools
In The End
There are several mail transfer agents on board, to come to the right choice though one needs to consider their definition of a full-fledged email communication suite. The basic checklist of the best Linux Mail Server is filtering mechanism, scheduling, address book, security, security and encryption protocols. There are other secondary features that may impact your choice of software.
The article holds the list of 20 best Linux enabled mail server software with short description and features to help you filter your choices and reach a beneficial conclusion for your search.
Being an experienced software development company, Vervelogic is here to help you through any software development-related need or query. We are just a comment/query away from you.
(Visited 1,963 times, 1 visits today)