Best Lyrics Apps for Music Lovers in 2021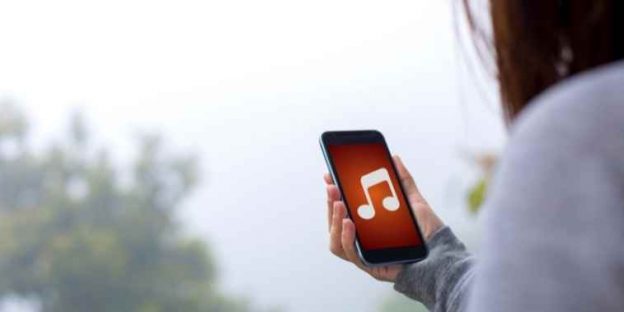 Music is one of the best things in the world and most people agree with this. Well, researchers say that "If you want to keep your brain engaged throughout the aging process, listening to or playing music is a great tool. It provides a total brain workout." Let us come back to the topic, we all need some amount of music in our lives and mobile applications have brought it even closer to us than it was before. We have so many mobile app development companies that have come with amazing music applications which have made our lives easier.
Today, we are talking about the best lyrics apps for music lovers which can help the users in many ways. We know that it can be difficult to understand the lyrics sometimes. So the lyrics applications are there to help us as they offer accurate lyrics which makes it easy for us to not only listen to our favorite songs but also sing along. However, there are plenty of applications available in the market which offer song lyrics, and to make it easy for you, we have assembled the top music lyrics apps so you don't have to do it by yourself.
Top Lyrics Mobile Apps
We have added the best android and iOS music apps in the list so it becomes easy for both the users to find their favorite application in the same list. So, without further ado, let us dive deep to know the functionality of each of the listed song lyrics apps available in the market.
1. Shazam 

Shazam is a very popular music application in the market which offers amazing songs to listen to and lyrics of those songs at the same time. It is loved by music lovers from all around the world because of its amazing feature which recognizes songs and their lyrics on the go.
Another best thing about the song lyrics app is offline as you can also play music on this application. Let us have a look at some of the notable features of Shazam:
-> Offers lyrics app offline
-> Quickly identifies music on the go
-> Can be synced to multiple devices at the time
-> Allows you to add music to the Spotify playlist
Download Shazam best offline lyrics app for Android iOS
2. Soundhound Music Search

Soundhound is another top-class song lyrics application that quickly delivers the result of identifying the song and its lyrics. The best feature of the Soundhound mobile app is that it displays full songs and videos with real-time lyrics. Well, that's not all, this song lyrics app apart from other music and lyrics search apps is that it allows users to go hands-free by saying "OK Hound", what's that song?
It also offers karaoke-style LiveLyrics and to watch full music videos. Also, the user can curate his playlist of favorite songs and top artists. Soundhound has more than 300 million song lyrics app downloads globally as it is currently serving in 19 countries and planning to expand its services to other places too and that is why it is also loved by many top IT outsourcing companies as they look for the development of 10 Best Journaling Apps for Keeping a Safe Journal in 2021. Let us have a look at some notable features of the Soundhound app. 
-> Handsfree Support
-> Create your own playlist
-> Artist's biography
-> Backup of previous searches
-> Weekly top featured songs, albums, artists, and videos
Download Soundhound best music player with lyrics for iOS and Android
3. Genius 

As per the team behind the Genius music application, "Genius celebrates More Than The Music—the lyrics, the stories behind the songs, and the creative connections that meaningfully drive culture." Genius is known as an outstanding lyric provider but it also comes with an inbuilt music player that displays the lyrics of the songs playing the song lyrics app offline.
Genius has a very big music IQ community containing the music lover along with the professional artist. Which makes it a top music application in the industry which offers music and lyrics. Let us have a look at some of the best features of the Genius app:
-> Contains a music library of 1.7 million songs
-> Can be integrated with other external players
-> verified content from artists and producers
-> Lyrics of every listed song
Download Genius best app for music with lyrics for iOS and Android

4. QuickLyric

QuickLyric is a world-class music lyric application for android devices. To easily use QuickLyrics, you need to play a song on an inbuilt music player or any other app for lyrics of songs the app fetches the lyrics of that song. So, it means you need to download or fetch the lyrics of each song individually. Doesn't this make this a top android mobile app development?
Once you install QuickLyric, it quickly scans the phone in the entire music library and finds the precise lyrics over the database. Once you download the lyrics of all the songs in your playlist, it solves the problem of internet dependability, with no requirement of the internet after downloads. Let us have a look at the top features of this top music mobile app development company. 
-> Offers songs lyrics offline
-> Synchronized lyrics
-> Quick lyrics download
-> Night mode and themes to apply
Download QuickLyric best music lyrics app for Android
5. Musixmatch 

Musixmatch is famous among every music lover in the world. Musixmatch is an Italian music data company and platform for users to search and share song lyrics with translations. It is one of the largest music applications as it has recorded 73 million users and 14 million lyrics. It allows users to search for the lyrics from the huge database. However, you can also sync it with music platforms like Youtube, Spotify, Pandora, and much more.
Musicxmatch can also be connected to wearables and TV streaming devices like android wear and chrome which makes it top of its class. It can easily translate the song lyrics for the users on the go. This feature lets people from different regions of the world understand and learn the songs in their local language. Let us have a look at the notable features of this amazing mobile application. 
-> Identifies the song running on the background
-> Song info and cover art
-> Real-Time notification for the floating lyrics
-> Can be integrated with other platforms
-> Language translation for the lyrics
Download Musixmatch best app for song lyrics for iOS and Android
6. Lyrics Grabber 

Lyrics Grabber is the next lyric music app on our list which offers extraordinary simplicity and high-end functionality. Well, it doesn't have too many functionalities but it does its lyrics job perfectly and very quickly.  It rapidly fetches the lyrics of the song playing on the phone and also shows the list of all the songs available on your phone just like how the heart rate monitor application grabs the heart rate of the user. Let us have a look at some of the notable feature of the Lyrics Grabber music lyrics app:
-> Offers lyrics offline 
-> Small and direct application with no distraction
-> User-friendly functionalities
-> Automatic download the lyrics of all songs present on the device
Download Lyrics Grabber best music lyrics app for Android
7. Karaoke
Karaoke is a very popular lyrics application among millennials and other users. Basically, its basic work is to sing by syncing the song's lyrics. The karaoke app also offers special audio and video effects along with an option to share the supportive singer's community.
Karaoke offers multiple genres like Hip hop, country, Russian, Pop, and many more along with special effects like Stage and Hall. The notable for this top lyrics music app are: 
-> special voice effects like echo and reverb
-> Can share the live performance with others
-> Can record the vocal track along with the lyrics
-> Language translation for the lyrics
Download Karaoke best lyrics app for iOS and Android
8. Lyrics Library 

As the name implies, the Lyrics Library is among the top lyrics music apps in the market. It allows the music lovers to search and grab the lyrics of the tracks they wish. Lyrics Library comes with some amazing features which allow users to write, save, edit, read and even share the lyrics. The most notable features of Lyrics Library a top android mobile app development company are:
-> Additional features
-> Lyrics backup
-> Lyrics download option
-> Allows ass chords over the lyrics
-> Folders can be organized by the lyrics
Download Lyrics Library best lyrics app for Android 

9. Music Player with Lyrics 
Well, it's all in the name "Music Player with Lyrics". So, it is a mobile application that listens, searches, and displays lyrics as well. This application is compatible with all android devices as it also gets you any detail of a song from Soundcloud. It also allows you to change the density of the app or theme, it can be done from the settings option. You can also live stream, where you can sing with others. The most notable features of music player music lyrics app: 
-> Display songs in the app queue
-> Equalizer feature to equalize the lyrics
-> Show the recent list of songs that the user watch
-> Allows you to search and play songs using Soundcloud
Download Music Player with Lyrics for Android 
10. Songs Lyrics Music Free

Using Song Lyrics Music Free helps you find and download the song lyrics accordingly. It also has its own collection of over one million songs from which users can scroll through. You can find songs from various genres like Pop, Rock, metal, etc. The Notable features of the Song Lyrics Music Free app are:
-> Different Themes
-> Songs are updated on an everyday basis
-> Lyrics downloaded to the cache for fast loading
-> Allows you to access lyrics offline
Download Lyrics Music Free for Android 
11. ALSong 

ALSong is another best music player app with lyrics, which allows music file playback and real-time sync lyrics, and similar to the Soundhound song lyrics app as this application can also run in the background. To make it easy, you can also have lyrics on the lock screen which eventually turned out to be a very unique and amazing feature.
ALSong updated its daily chart and also supported multiple music files like .MP3, WAV, MIDI, OGG, and more at the same time. Just like other free music lyrics apps it also supports offline mode as you can save the songs and their lyrics to have fun even when you are not connected to the internet. The most notable features of ALSong are: 
-> History Management
-> Lock Screen Support
-> Registration of household sink
-> Floating lyrics function
-> Notification Window controls
Download ALSong best lyrics app for Android
12. Lyrics Mania 

Lyrics Mania is another song lyrics finder app that is used to connect with your song perfectly. Well, its android version is a clone of another popular and above-listed Musixmatch app. Every feature in the Lyrics Mania is perfect like automatic lyrics to music ID recognition. It also consists of a feature called Postcard which creates an image with quotes from the song's lyrics. The most notable features of Lyrics Mania are:
-> Users can listen to music and get lyrics in real-time
-> Integration support with external players
-> Excellent lyrics database
-> Supports Music ID
-> Rapid Identification of the song playing the background
Download Lyrics Mania best music app with lyrics for iOS and Android
13. Lyric Pad

Lyric Pad is another famous app among users and also among the top mobile app development companies due to its development. It is basically designed for android devices as it quickly searches for the songs and reads the lyrics on its easy-to-use interface. The most notable features of Lyric Pad are: 
-> Lyrics editor
-> Automatic scrolling of lyrics with playback
-> Intuitive search system
-> MP3 Backing Tracks
Download Lyric Pad best music player app with lyrics for Android
14. LyricsMint 

We know that the last few names revolve around Lyrics but what to do? We were not responsible for these names. Just Kidding! LyricsMint is another music lyrics app which is dedicated to Hindi song lovers. The users can find the latest Hindi or Bollywood movie songs and their lyrics. It has an amazing cloud API, which keeps the user updated with the latest songs and their lyrics. The most notable feature of this top android mobile app development company are:
-> Notifies about the latest tracks
-> Simple and intuitive user interface
-> Option to share the song lyrics on the go
Download LyricsMint best offline lyrics app for Android
These are the best Lyrics App for Music Lovers in the market. If you are also one of them then you must listen, then you can try a few from the above list and find the one which suits your needs and control. However, if you are a business and are looking for such development then an IT consulting company like VerveLogic can help you with IT consulting like the Best business iPad Apps for 2021 and the development of your app idea to turn it into your business.

We're VerveLogic and we've been serving our clients with our IT, designing, and Marketing services since 2012. Every day, our team of dedicated professionals works to make this world a little better through our premier solutions. Our exclusive services include Mobile App Development, Web Application Development, UX/UX Designing and Digital Marketing Services to businesses from all around the globe irrespective of your business domain.
(Visited 206 times, 1 visits today)