10 Best Journaling Apps for Keeping a Safe Journal in 2021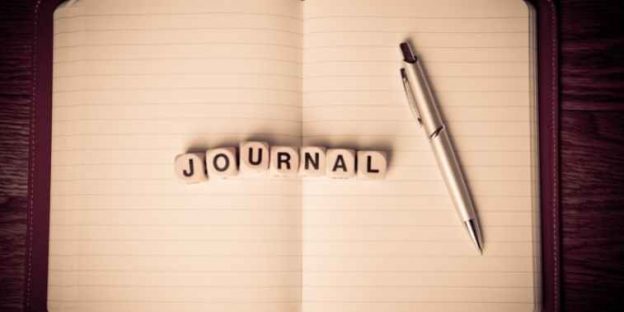 A journal is a written record of your thoughts, experiences, and observations. You can write in your journal daily, or only when you feel the urge. In today's world, Journal is one of the best ways to keep track of all the important things in your life. Journal or we can say that diaries have a rich history as people have been using them for a very long time now. You can also turn your journal into a photo album in order to save some best moments of your life.
But we are living in advanced times where we are surrounded by the latest technology. Today you can find many top journaling apps on the different platforms which you can install on your phone and write your daily thoughts without the hassle of keeping a physical journal with you all the time. Many android mobile app development companies and iOS mobile app development companies have developed some must-have journal apps in 2021 and today we are going to list the top 10 out of them.
Best Journaling Apps for Android and iOS
1. Journey – Online Journal Application 
The journey is known as one of the best Journal applications for android users in the market as it offers some amazing features. It allows you to write entries, geotag your entries, while making entries you can log the weather and other variety of media. Journey also makes the writing easy as editing is very easy in this application. This best journaling application uses material design to provide wonderful navigation through the app.
The top features of one of the best journal apps include protection with passcode and fingerprint, step by step guide for beginners, and composing your journals with email. It also allows you to view your journal from any location, no matter where you are. You can easily get access to a calendar, allowing you to easily scroll and see the date when you have an updated journal.
Download this Best Journal App for  ANDROID
2. Penzu – The Digital Journal App

Penzu is a world-famous digital journal app that is rated 4.3 on Apple App Store and 4.2 on Google Play Store. We defined it as world-famous because it is used worldwide with a diverse base. It also allows you to write entries, make some tweaks to the format and add photos. One of the best features of Penzu is its security lock which makes sure that your journal is stored at a place where your most private thoughts are stored. It depends on you who to give its access to as no one else can see your entries.
The top features of the best journaling app include unlimited storage which allows you to make as many entries as possible, it also offers end-to-end encryption so that you do not face any troubles. However, in order to avail of its top services you also need to get Penzu Pro with which you can access unlimited journals, custom journal covers, 256-bit encryption security, and custom fonts, and many other top services.
Download this Best Journaling App for iOS and ANDROID

3. Day one Journal

If you are looking for some unique journaling experience then this application is perfect for you. You get unique features like word count, options to customize your entries, detecting local weather, location tags, tagging, etc. The top features that you get with the Day one journal are easy managing features to manage your calendar, add photos and audio, timely reminders so that you never miss out on anything, and no limit on storage so that your store has as much as you want. As you need 10 Best Software Deployment Tools to develop such amazing tools.
Download this Best Diary Writing App for iOS and ANDROID
4. Memento – Best Online Journal App 

As per the top IT outsourcing companies, this is one of the best online journal applications. This application helps you in organizing everything in your journal, whenever you add an entry, you can select a folder and tags for it. You also get the full-screen mode which makes it easy for you to concentrate while writing your daily journal. The pro version of the app gives you the ability to export entries to PDF along with cloud sync using a Dropbox account as you also get the option to backup and export journal entries for better security.
Because of dropbox you also get to switch off your phone as you will be able to access your journal from a new device. Other top features include you get to secure your entries with a pin, multiple colors, and themes for your varied moods and needs and never lose your data because of the backup and restore feature.
Download this Best Journaling App for iOS and ANDROID
5. Daylio 
Daylio is also among the best diary apps in the market. It is available for both iOS and android with 4.8 and 4.6 ratings respectively. Daylio helps you understand your mood with the help of statistics. You can also pick up the mood, write it and the app saves it for you. These moods are stored as a statistic and that helps you understand your overall habits in a better way. That is why its top and unique feature is to understand your habits, along with PIN lock, backup, and restore via Google Drive.
Download this Best Diary App for iOS and ANDROID
6. Daybook 

Daybook is specially developed for those people who love traveling as it helps in releasing the blogger inside you. It allows you to record your travels as you can also record by speaking. You can also add photos, notes, and even location tags. Its uniqueness is that you can use it even without any internet connection as this best diary app even works in offline mode. Other top features include print your journal, password-protected, and the option to sync across all your devices.
Download this Online Journal App for iOS and ANDROID
7. Diary 
Next, the best journal app is known as Diary.  However, it is only available for Android but it comes with some amazing features like password protection, multiple themes, and fonts, etc. The best one is that users can write their journals, memoirs, mood, and other types of notes. As mentioned you also get password protection for everything along with multiple themes and font styles for you to pick from.
Download this Best Journal App for ANDROID
8. Grid Diary 

Top-class online journal application for both android and iOS users which offers many distinct features. This best online journal app offers a unique grid format and also lets you share your memories, edit your notes, plan your events, keep a track of your events, etc. It also offers guided writing, unlimited storage along with a free markdown toolkit, so you get to format your journals with headers, photos, and other things that you like.  IT consulting believes that developing such applications can be really beneficial in the coming years as you also know how to design and create an amazing app icon.
Download Best Daily Journal App for iOS and ANDROID
9. Lucy

If you also have a problem like sleep talking, dreaming, and snoring, then Lucy is the application for you as it also one of the best online diary applications. Lucy helps in recording your sleep cycle, track sleep, a uses filters to record your sleeping activities. It also comes with a distinct feature known as lucid dreaming which helps in tracking your dreams. The top feature of Lucy includes password protected with a password, lucid dreaming tracks your dreams, intelligent audio filters, and record audio while sleeping.
Download this Best Online Diary App for ANDROID
10. Life 

Life is perfect for the people who look to daily pen down their thoughts and ideas. This life journal allows you to write their feelings and moods along with a couple of other features. Along with mood you can use it for writing your daily activities and plans. It comes with fingerprint protection, a night or dark theme, and daily reminders which remind you to write at a particular time of the day.
Download Good Journal Apps for ANDROID
Journaling is a great way to release the pressure from your head, feel calm, and complete your daily activities. All these listed journaling applications are perfect for android and iOS users to maintain a digital diary. Download the one which you feel is perfect for you. The best way is to write down your requirements from the best journaling apps and then get the one that suits your needs.
We hope we were able to list the best online diary apps for your use. However, if you are a business and need to bring in ideas for such an application then top IT consulting companies like VerveLogic can help you with the proper guidance and app development as we also have Top 100 website ideas to attain success in 2021.

We're VerveLogic and we've been serving our clients with our IT, designing, and Marketing services since 2012. Every day, our team of dedicated professionals works to make this world a little better through our premier solutions. Our exclusive services include Mobile App Development, Web Application Development, UX/UX Designing and Digital Marketing Services to businesses from all around the globe irrespective of your business domain.
Also read: News & Newspaper App Development Cost & Features
(Visited 1,458 times, 1 visits today)