Which Android OS is Better? Android 9 (Pie) or Android 8 (Oreo)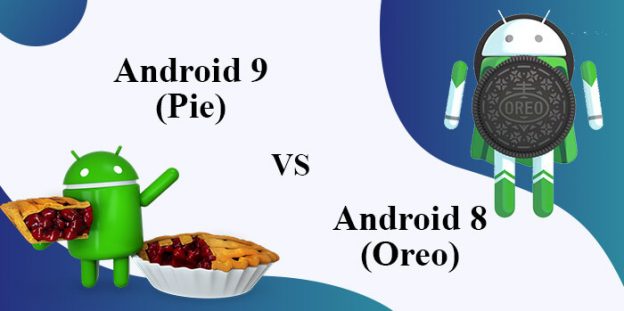 Every year in August, Google unveils its new android version which plays with the minds of technology geeks. Expectations with Google's operating system are so high, not only the experts but every user looks at what new Google is delivering this time. It all started with the Android development of 1.5 cupcakes, 1.6 doughnuts, and 2.0 eclairs, and we have now officially made our lives sweet with these desserts.
Google has changed android app development, easing the lives of users and Android app development companies. As we are talking about the OS, then there is an undebatable topic, Android vs iOS, or which is better? The number of Android users is way much higher than iOS. And in a way, we can say that android wins the race being the best operating system that exists.
Last Year Google unveiled its latest Android 10, don't try to find the name of any dessert because there's no name. It's the first time Google has not associated its name with any dessert and named its latest android development for phones Android 10.
It brought in a revolution in 2009 when it first became an android development company and it's been continuing ever since. It's just like a press release but most of the world favors it and looks at what they have on the table. Google's most successful Android OS service to date has been Nougat, which is distributed among more than 30% of devices globally. Oreo has also gained some popularity among users making it one of the best OS globally. With new technology in the market, many new possibilities are there in the market for the users and the developers. Let us have a look at what is the difference between Android 8, Android 9, and the latest Android 10.
Differences between Android Pie and Oreo 
Let us look at the differences between Pie and Oreo so we can understand how many changes Android 10 brings.
Differences
1. Android Pie brings into the picture a lot more colors as compared to Oreo. However, this might not look like a big change but android pie has soft edges at its interface. Android Pie has more colorful icons as compared to oreo and the drop-down quick settings menu also uses more colors rather than plain icons. Overall, android pie delivers a more colorful presentation in its interface.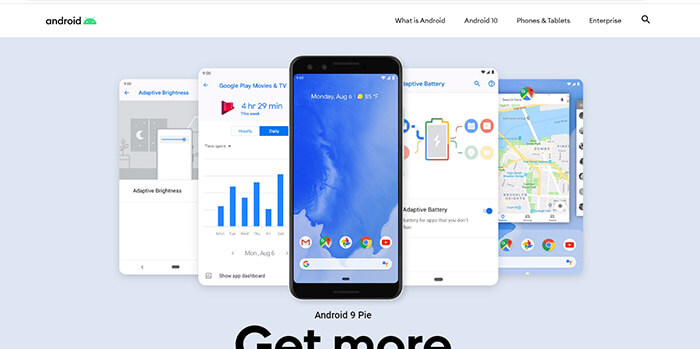 2. Google has added a "Dashboard" in Android 9 which was not there in Android 8. It displays the time that a user has spent on the different applications. This helps users to be more productive and proactive towards using their smartphone devices. This feature is available in the form of a pie chart showing the total time spent on the phone. So, we can say that Android Pie wants you to use your phone less by alarming you with its dashboard features.
3. Google has also added a usage limit feature in android pie which you can't see in android oreo. This feature has given us control over how much we use specific applications. For instance, if you want to use Facebook for a limited time then you need a pre-set allowance time, that will notify you with a reminder once you reach the limit and the app icon will grey out.
4. With all these features we can say that Google is way ahead with the development of Android Pie than Oreo. In Android 8.0 Oreo, a feature called 'night mode' takes the blue light out and only the red and orange hues remain, making it soothing to the eyes and enhancing the quality of sleep. Android 9.0 has taken it a notch further and now as you approach your pre-set sleep time, the screen will turn into grayscale, and "do not disturb" mode will be activated automatically.
5. The adaptive brightness in Android 8 Oreo works according to the light outside. That means the intensity of the brightness is adjusted according to the brightness in the surroundings to reduce the amount of pressure on the eyes. However, in Android 9 the brightness of the phone will be adjusted as per the habits of the users.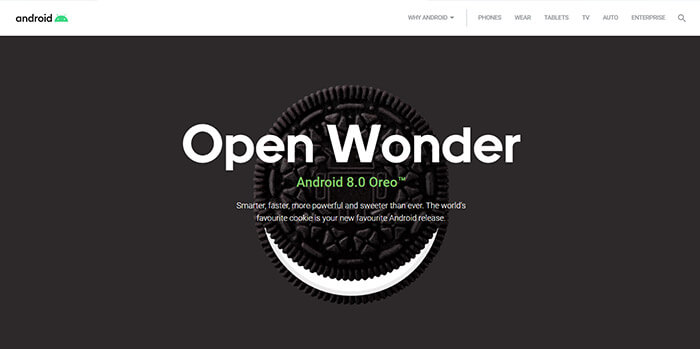 6. Between Android 9 and Android 8, Android 9 pie makes the control of background power usage by applications more visible with a mode called an adaptive battery. This designs itself according to how often an app is being used.
7. We must be thankful to Google for adding Machine learning and artificial intelligence to android 9. Now, your android device can predict which app you are going to use at what time, for instance, showing you the cab when it's time for you to go home from the office. With these endless permutations, there are endless opportunities with Android 9. Here are some examples of machine learning and artificial intelligence. Zooming in on the words when you're trying to copy and taste. An easier way to set the screen in landscape mode and portrait mode, and gesturing control.
Summary
These are only a few developments to name in the Android app. Oreo has had its run in the market and did averagely well and Nougat remains the reigning king of all the versions of Android operating systems.
Google has made changes in push notifications features each year. It introduced a person class in Android 9.0, that enables one to identify the people involved in a conversation and also smart replies to make replies and conversations more accessible and easy. Google has let in multi-camera support for devices with dual front or dual back cameras. The features allow the users to do things like seamless zoom, bokeh, and stereo vision. So, there are many things that Google has worked on and come up with new features. Android developers have a lot to do with the new updates. Here's everything you need to know about android 9 vs android 8.
So, Which operating system will you select for yourself as a user and as a mobile app development company?
VerveLogic can be your one-stop solution for mobile app development and web development because we have a team of experts and market experience. You can get your app or website developed at the best price possible.
Also, if you are looking for branding solutions or online marketing for your brand then you should check out VerveBranding and Verve Online Marketing today and make your brand stand out.
(Visited 3,796 times, 4 visits today)