9 Alternative Android App Stores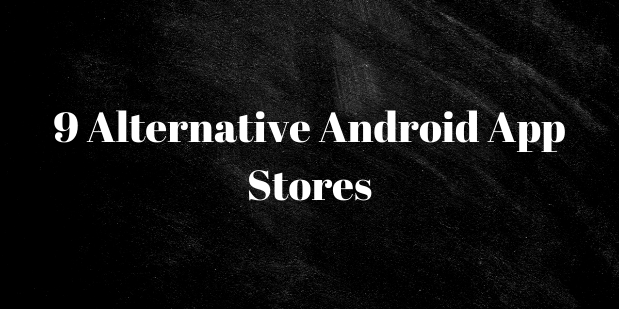 Whenever any app is completed or developed by the developers for any business then the most important question arises, which App store will help in generating the maximum amount with its downloads. Most of the businesses or developers choose the safest & right options i.e. Google Play Store because it has one of the most guaranteed audiences and the best progress rate. On the other hand, there are also other Android app stores that can help you generate more revenue apart from Google play store. We have compiled a list of these android stores so you can also launch your apps on them for better reach to the audience.
Why You Should Look for Alternatives to the Android Store?
A. There's a reason for everything and in this hot market if you are planning to use alternatives for an Android store then there should also be a reason behind it. And to be honest there are several advantages for choosing an alternative to Google Play. 
B. There are many other platforms that can boost your app by featuring it as an app of the day. As the app owner, you can also advertise your apps on the platform on very low rates. 
C. There are also other options to promotions which you can use to develop your app. 
D. Also, the other app stores offer a list of recommendations to their users, which you usually can't see in Google play's top ten charts. 
E. The listed alternatives use various aspects like topic, purpose, quality, age and many others while selecting the apps. 
F. Many other app stores also work along the countries so you can localize your apps among the people for better reach.

9 Best App Store Alternative for Android
1. SlideME
Before Google Play, SlideME used to rule the market of apps on the internet. It is a very beneficial platform if you have recently created your business app. You can easily make the payment via PayPal with all stores only charging 20% for each purpose of your app.
2. Amazon Appstore
Amazon services are very competitive, and the Amazon app store is one of their most successful ventures. Since the Amazon app store has welcomed Kindle Fire, the Fire Phone, a range of many android devices that run on Fire OS, the apps sold through Amazon are very much in demand. However, people have found some issues while running the app through the Fire OS but it is almost fixed by the team of developers. And many android apps successfully run perfectly on Fire OS.
It is also possible to publish HTML 5 and web apps on the Amazon app store. The platform is constantly growing as many apps have already chosen its home.
3. 1 Mobile Market
If you are looking for a popular platform that can be very useful for your application then 1 Mobile Market is perfect for you. It is only for free apps so it is a great place to upload and to test it out on the market. You don't have to pay anything to upload your apps but it still has a few amazing android apps to look out for. When you update your app then your app needs to pass a process to check for malware so there are no useless apps to be found on 1Mobile Market Apps.
The best thing about this store is that it provides useful recommendations to the people based on their preferences, because of this feature any app development can be successful in less time.
4. Samsung Galaxy Apps
We all know that Samsung is a top-class mobile manufacturer and every year it creates the most number of devices in the whole world, so there must be no surprise that Samsung has developed their own app store. However, it has a very less number of apps as compared to other app stores but can help apps to stand out from the rest in the market. As it is from Samsung it already has a large customer base so your apps will have many downloads once it is published on Samsung app store.
5. Mobile 9
This app store can be a close relative to a social network site. It is because Mobile9 allows the users to comment and share their thoughts on installed apps. You don't have to pay anything to publish your apps and with a wide user base, it can mean great results for any custom mobile app development. You can easily get noticed on Mobile9 as it already has a big download rate and it is going to increase in the near future.
6. Opera Mobile Store
Opera mobile store is closely related to Opera browser as it is one of its branches. You will be surprised to know that Opera mobile store has access to almost the entire Russian app market, and most of the Russians use it to download the apps. So you can have a grand exposure of your business and will know how it will stand in the market. It is completely free to get this huge audience but it takes 30% of any sales, but it is worth it once your app starts earning.
7. Mobango
Mobango has millions of customer cases and so it has thousands of downloads per day. If you are looking for a proper alternative to Google play then Mobango is the one you should go for. It doesn't have many apps in it store so you won't have any problem getting yourself on the top list of downloaded apps. Uploading your app is free and they even don't take any percentage for downloads or in-app purchases. 
8. F-droid
This platform is run by volunteers and relies on donations. It allows free apps but doesn't promote ads and paid to add ons. Because of the above features, it has a strong customer base and you don't have to pay anything to publish your apps on it for testing.
9. GetJar
This platform is slightly different, as it pushes their developers to use their freemium model with ads and in-app currency. It also has another version which is GetJar gold which has the largest virtual currencies in use. It has around 30 million users and superb service which allows people to quickly discover your apps.
It is really important to look after all the information before choosing another android app platform for your app development. Every store comes with some unique functionality. If you are not planning to pay to publish your app then you can choose the one where you don't have to pay. However, these best free app platforms can't compete with Google Play and can't replace it. But they can be used for more downloads & drive more users in different regions of the world.
(Visited 53 times, 1 visits today)