9 Best Mobile Advertising Platforms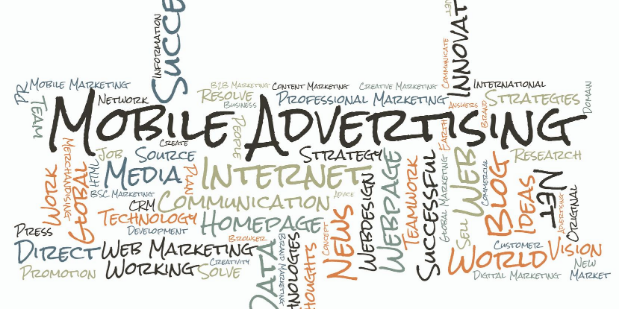 When you create a mobile app for your business then there are many ways to make money from mobile app development apart from your services. One of the ways to do it to go for paid apps initial sale to in-app purchases. Many companies find it suitable to utilize their apps within app advertising. It allows them to earn easy money and also multiply their investment. However, you must know which advertising platform to choose as there are many advertising platforms to choose from. So, you must have an idea where to begin while allowing your apps to advertisements.
Without the right advertising platform, your app can be brought down to dust in no time as there is a strategic way to publish ads in your apps. That is why we have shortlisted top-notch advertising platforms for your mobile app development so you don't have to face any problem while choosing the right platform for you. So, without wasting any more time let us look at the top 9 best app advertising platforms that will help in increasing mobile app revenue.
1. Tapjoy
If you are looking for top mobile app development then you must consider Tapjoy as the advertising agency for your business. Tapjoy has a lot of experience with in-app purchase, and that is one of the most amazing ways to monetize your app. Tapjoy is popular for including itself in gaming apps. But Tapjoy has welcomed itself in another manner, in the gaming domain most of the gamers avoid playing once asked for in-app purchase and to avoid this they have welcomed virtual currency by partaking in real world actions. It worked amazingly for the apps that were in partnership with Tapjoy as they have done business with more than 20,000 gaming apps and have more than 1 billion devices in their database.
2.AdMob
AdMob is among the most admirable advertising platforms available right now for your mobile app development. It's biggest achievement is that sometimes it is also referred as child of Google because of it's amazing service. It has gained this reputation from its enormous advertisers network. It is partially owned by Google and that is why it is renowned worldwide.
Being one of the vital parts of Google, AdMob SDK offers coherent software development tools for app development to link popular mobile programs such as Windows, iOS and Android.
3. Aditic
Aditic is a mobile advertising network that has been established and owned by a mobile marketing company called Sofialys. It helps in incorporating advertising in the apps in the most amazing manner & supports almost every platform like Blackberry, Android, Java, iOS, & Samsung Bada.
4. Millennial Media
Millennial Media is one of the most amazing and renowned for being the chief mobile advertising network which works as both a campaign platform and marketplace. If you are looking for a quick solution & easy structure campaign for advertisers then Millennial Media Platform is where you should contact. They provide a systematic dashboard from which they can obtain reports of all transactions such as date ranges, pacing, targeting and pricing.
Millennial Media is perfect for large mobile app development as they provide amazing deals to big clients and game publishers. It also allows the advertisers to display ads from other networks through their Ad network mediation support system.
5. Byyd
When it started it's business then it was known as Adfonic but eventually it was rebranded to Byyd. It is popular to provide a 95% fill rate to Android & iOS platforms. Byyd is providing media ads to big brands like ESPN, Amazon & Samsung. So now you know why BYYD would be amazing for your mobile app development. Another advantage to hiring BYYD is that it can manage several accounts for your business.
6. Chartboost
If you are also in mobile gaming app development then Chartboost ad platform would be perfect to use because it is committed to serve gaming ads along with integrated services and built-in analytics ads to accomplish cross-promotional marketing campaign needs.
Another superb thing about Chartboost is it has several creative solutions that are intended for the heavy utilization of app marketing in a professional manner. The targeted audiences are already present and playing the game, and looking for new fun gaming apps and these ads help with the cross promotion.
7. AppLovin
AppLovin serves requests for more than 7 billion ads every single day all together with 10 terabyte of data. You can also provide your users with personalized recommendations as well as selected promotions & other benefactions.
8. Flurry
Flurry is amazing in many ways but it's main goal is to generate as much revenue as possible for your app based on app monetization. Its crew Flurry has assembled a magnitude of user data set in relation to global consumer usage, from over 700 million smartphones and other mobile devices as well. It uses smart & latest technologies for Android & iOS apps.
9. Vungle
Vungle is committed to convert your app into an engaging and captivating content with its amazing ad service. Contrary to what the majority of people believe, users don't find all ads are boring. For instance, think about all the people who are attentive to the astonishing ads that air during events such as the Super Bowl.
With so many app monetization and app advertising platforms out there, your mobile app development and app advertising can be done easily. The above listed top 9 app advertising platforms should make the selection process easier. Each of them offers a unique take on app monetization and how you can easily increase your revenue for your business.
(Visited 52 times, 1 visits today)