Sell Cannabis With Our Cannabis Delivery App Development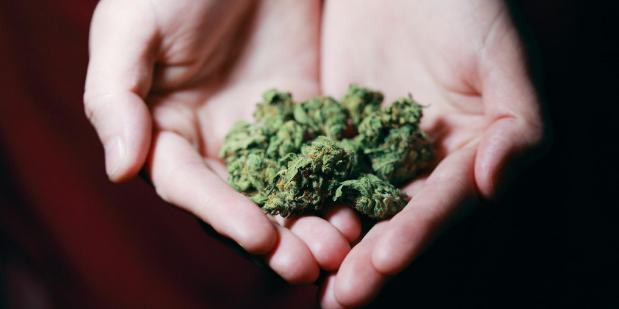 Cannabis or Marijuana is known as a miracle drug in the medical industry. However, it's legalization has raised fingers in many countries and separate regions but the world is clearly understanding it's importance as a necessity to use cannabis. There are many states in the US and Canada where Cannabis delivery is legalized.
So, if you are also a Cannabis farmer and looking to supply it to the different parts of the city and regions then this blog is for you. So, let us have a look at all the features from start to end to have a better understanding of Cannabis business and how Cannabis delivery app development can help you and your business.
Game of Revenue with Cannabis Business
It is true, people love Cannabis/Marijuana and that is one of the reasons why it is a superb source of tax revenue. Most of the states that have legalized Cannabis have understood it and see it as an opportunity to get a fresh source of tax revenue.
In 2019 Colorado has seen the sales of over one billion dollars of Cannabis for which the State of Colorado has pulled a revenue of $250 million in taxes. So, most of the states have imposed an excise duty in between 10-15% from cultivators and an additional 15% sales tax on the customer end. These statements are enough to establish the importance of Cannabis delivery app development for your business.
It's just the story of one state, if you need to expand your Cannabis business in future then an Marijuana delivery app is going to come play an vital role for your business. Many surveys have observed that because of legalization of Cannabis the sales of alcohol fell between 15-20%.
If we talk about the state of California then it generated $350 million in taxes and the state of Washington made more than whooping $380 million in taxes. The Cannabis business is going to be $22 billion industry by 2025. So, if you are selling Cannabis or looking to start this as a full time business then this is the exact right time to invest in a Cannabis Delivery App Development company.
Features to Look For in Cannabis/Marijuana Delivery App Development
1. Search Cannabis Commodities
All the medical related cannabis products can be listed in this category to let the users can select which weed commodity one person needs.
2. User Verification
This is an important feature that every delivery app must consist of. You need to authenticate the age & doctor's prescription from the user before completing the order.
3. Payment
Payment is the most important feature for your Cannabis delivery app. So, you must provide an seamless experience with in-app payment methods which must include a credit card, debit card, and mobile wallets.

4. Tracking
The users must be allowed to track their orders and deliveries within the app.
5. Push Notification
Whenever you come up with new products, discounts, deliveries, & news related to cannabis can be shared with the users.
How can our Cannabis Delivery App Development Service can Help your Business?
Money
Every business is all about money, but to earn you need to incorporate the latest technologies along with the ideas that you can include in your business. With cannabis delivery app development you can design the needs to maintain the essentials and emergencies that'll come along with your scalability requirements.
Assistance
While running a business you alone can't connect to your customers to solve their queries and problems. You need a reliable & hardworking team to take your business to the next level. With everything at one place in your app you can see yourself conquering the business.
Innovation
Every business needs innovation at every step of its evolution. Similarly with your cannabis business you'll need to stand out of the rest to be at the top. So, with our cannabis app you can keep your customers engaged with new stuff that you can come up with in your app.
The Cannabis business idea is new and fresh in the market and you are in it or looking to put your foot in it then this is the right time for cannabis app development.
(Visited 46 times, 1 visits today)