10 Useful Practices to Make Your Mobile App User Experience Better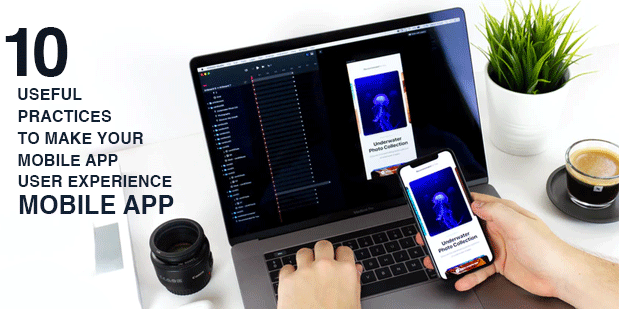 Designing has always been a subjective notion. What you like, your friends, relatives and most importantly target users might not like which leads to unsatisfactory or bad business outputs. We are talking about the design and performance of your mobile application here and whether it is able to meet your central goal or not. To carry out a good business through your application or website, you need to focus on and examine the in-app user behaviour very carefully. A good user experience is not only concerned with having a good design but should also be blended with easy navigation and bug free functionalities. Many mobile application development companies are working towards blessing businesses with fully fledged mobile apps but very few of them actually keep the user experience in mind when the app gets launched in the real world.
For you to not fall in such condition, here is a quick list of useful practices through which you can bestow fantastic user experience to your users.
1. Bug free & promising functionalities: According to a report from Localytics, it is revealed that 21% of the users uninstall mobile apps after one time usage. It happens because you fail to provide a good level functionality for which the user had installed the application. Now, once the app gets uninstalled there is only 10% chance that user re-installs it so you have already lost 21% of your potential buyers. During the product roadmap phase, you have to prioritize the core functionality of the app and its accuracy. It has to be bug free and should be accessible to the user easily. Mobile app developers need to focus upon mobile-only functionalities so that it can encourage more and more users to use your mobile app rather going back to your website.
2. Effortless usability: Usability of an app consists of many elements such as design, content, information, pictures and features. You need to help users in differentiating between tapping, swiping or selecting. Also, you need to be consistent with the operations means if swiping on page means deleting then it better to keep swipe functionality for deletion only. You have to make sure that the buttons are sized properly and there should be enough space between them so that user can comfortably tap according to his/her requirements.
3. Efficient onboarding: The purpose of an excellent onboarding is to make target users aware of the functionalities, navigation and basically the tasks which can be done through the application. You have to teach or guide your users properly so that they do not bounce back. An efficient onboarding can increase user retention to a great level. You can adopt multiple ways to guide the users about your application and its features. You can put up a tutorial in the form of a video or include tool tips so that user may know how to perform a particular function.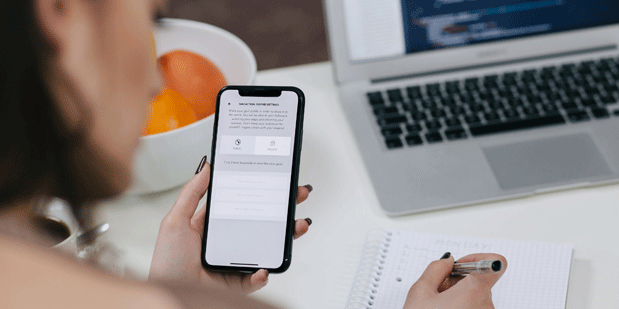 4. Integrate searching: If a mobile user has given time to download and install your application, then he/she must be looking for a quick solution that website could not provide. For quick results, give them searching option on the top of the screen so that they can directly searching whatever they are looking for. Though, the basic searching has become an old school technique now. You have to enhance it with some modern features such as providing suggestions as you get from Google, provide autocompletion of common keywords or allow them to save the search. You can include necessary filters and sorting options so that even if the user has a big list in front of himself/herself, he/she can easily find what's required. It would help you increasing the conversation rates.
5. Ensure trustworthiness: You have to keep users rest assured that their personal data is not being misused. Asking for unnecessary permission at the time of app install or registration leads to significant decrease in the brand loyalty and trustworthiness. For example, if you are asking for credit card details even when there is no ecommerce function integrated on the app then it would reduce the level of trust that your app users have for your brand. Keep the permission policies transparent and give user ability to manage permission in-app as well. The user will feel comfortable in approving the permissions if your business policies and terms would be clear.
6. Offer prompt assistance: Even if you are offering the same old functionalities that other apps are offering, the user might look for assistance at some points. Give the user a direct button for call or message. Keep live chat modules integrated on your application so that user can get their concerns clarified there and then.
7. Personalizing the UX: Personalization prompts visitors for making quick purchasing decisions by offering relevant and unique user experience. There can be N number of ways to target potential customers. For example, if your customer has purchased Sports shoes from your app then you can prompt him for the related products such Socks or other Gym accessories. If your customer likes to purchase a particular brand then you can show him the new products that brand has come up with on the landing page itself. You can also call the user to visit the relevant products by sending push notifications. Though, implementing irrelevant push notification might irritate the user and consequently, he will restrict the notifications or simple uninstall the app. So, it is important to offer personalized information.
8. Take limited user input: User has chosen to install your app rather than going to your website because he wanted a quick access to a particular product/solution. Now, if you indulge him in completing too many steps to access the actual product or services then he might bounce back. Ask least possible questions and allow him to access your services with minimum efforts. Do not run behind collecting the information and building your database, rather work upon building the customer base then focusing on other things like sending personalized newsletters.
9. Time for decluttering: It is good to evolve new features in a system but do not lose focus on the main feature. Two many features in an app can make it a bit messy. If you want the user to buy a particular product then simply give him a call to action button on the product detail page and it should be predictable for him/her that what would happen when he/she taps on that.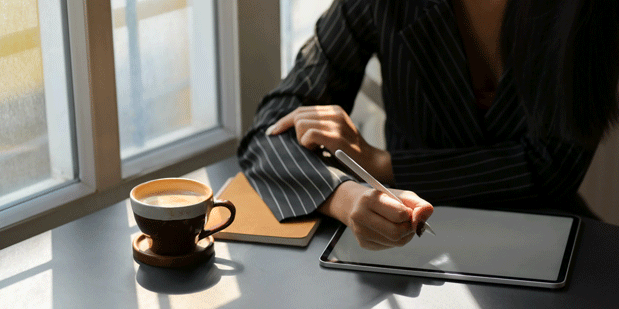 10. Adopt responsive designing: The app should take an appropriate shape according to the device on which it is operated. Obviously, there should be no feature hidden even if it is operated on smallest supported screen. Even if you fail to do so, you need to keep tap-targets on the neutral area, probably on center of the app. After a deep research and well executed testing & monitoring, you will come to know users' behavioral patterns. Bear in mind to provide a seamless experience to the user through mobiles as it rarely happens that user is just looking at your products/services from phone and goes to laptop for purchasing. So, you have to make sure that all the features are working properly on all the devices.
If you are just stepping in the market then it is natural to commit mistakes due to lack of experience but consistent efforts towards improvement can surely make you achieve your goals.
Let me introduce you to some of the very popular examples of excellent UI you can take inspiration from.  
YouTube, which is the World's largest video sharing website, offers so easy-to-use features to its mobile users that today more than half of its users come on its mobile app. It has done a really commendable work by keeping the design fresh and accessible with bringing updates every two weeks according to user behaviour and trends. If we talk about Pinterest, then it is one of those new contenders that has kept its design interesting and at the same time very simple. It has added many details to the UI but has kept content and images at the center of focus.
Slack is another example which is becoming a widely used tool among professionals. It is not even a specialized mobile app but the user experience it offers on mobile is not any level down from desktop. On the other hand, Trello is also setting a good example in terms of User experience. It does not have so many unnecessary features which makes it a prevalent option for professionals. It has the basic features of project management and everything which is there on the homescreen is easy to understand. These were some of the popular examples while there are thousands of other apps as well which are setting a good example in terms of UI. In this highly competitive digital age, it has become really important to attract and retain your target audience with your services. Mention in the comment box, the application which you think, is offering the best UX this time.
(Visited 43 times, 1 visits today)