10 Easy Ways to Market a Mobile App in its Pre-launch Phase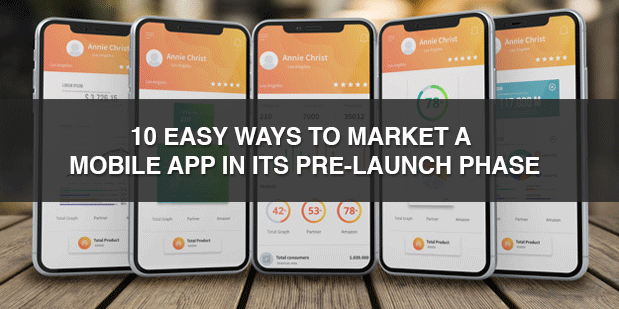 According to a statista report, it is expected that the mobile apps would generate a revenue of 189 billion USD by 2020.You can clearly see the demand and growth of mobile applications by these figures so why not jump into the market and not let even one of your potential customers move away from your business due to lack of mobile presence. Once you decide to develop an app, you have to get hold of a professional mobile app development company that can assist you with its suggestions and development skills. However, developing an app is not the way to reach the mobile users, you need to carry out an efficient marketing for it to reach the right people. Let's have a look at the marketing you need to do pre-launch.
Set a Launch Date:
You need to set a launch date for the application to come and hit in the market. If you do not specify the launch date in advance then it would definitely get delayed due to one or another reason. You have to mention it to the mobile application development company so that they can keep up with the pace.
Know your target customer:
Whenever you approach to any marketing company, there first question would be- Who are your target customers? To start with the pre-launch or post-launch marketing of the app, you need to know who can be your potential buyers, where do they reside, what do they do and more. Suppose, you are starting off with an Ecommerce app selling Fashion jewellery, then you should at which location there is most demand and which category of yours would they be interested in. You are selling just women wear then your marketing should be gender specific. There are more factors which comes in the picture while knowing the target audience. It would help your search engine marketing as well as Social media marketing team to do proper tagging according the location, age group, gender and more.
Know your competitors:
Before landing on the market, you need to know how many strong competitors do you have. You need to keep an eye on their recent development and marketing strategies. It is natural that both of yours target audiences would be same. So, by following their posts, you will know that what captures the interest of a particular audience. You may follow their social media pages or subscribe to their newsletters.  
Have a clear brand message:
Your brand messaging should be clear and written down in a style guide. Remember to keep it as simple and as clear as possible so as to make people know what you are all about. It should be capable of conveying the brand message and values.
Get ready with PR material:
When you are near to the actual launch, you will be needing a lot of PR materials to be given to the agencies containing press releases, app screenshot, flow, logo and more. It is going to be the first thing that would connect your brand with the potential people so first impression has to be good. If you do not get the materials and strategies right then you have to suffer at this initial stage.
Do not skip on creating a landing page for your app:
If you are coming up with an application, great chances is you must be having a website. You need to make a separate page on the website for the app launch with all the necessary features with a downloadable link of app. Even if you do not have any website, you can consider creating a landing page having relevant information and features so that if you are running an advertisement of app anywhere, then users can land somewhere to provide you with the information associated with their interest. There is also a trending practice carried out by website owners. They put a timer on the landing page which tells you how many days, hours or seconds are left for the app launch. You can make it more interesting by introducing offers for the early subscriber.
Email marketing is never out of fashion:
By following the above practice or by other means, if you were able to collect the email addresses of your potential buyers then you can shoot mail to them about the services you are coming up with, the difference you are going to being, the cost effectiveness of your services and more.
Frame your monetization strategy:
You get so engrossed in the branding and marketing of your app that the monetization gets overlooked. If you are coming up with something new, then you should focus upon how to monetize it. You need to frame a monetization strategy and consider it even when the app is getting designed or developed.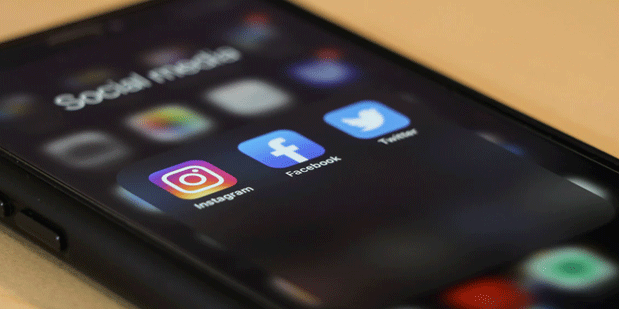 Frame content marketing strategy:
It is said that Content is king. It can make you reach the heights. By reaching heights in digital market we mean highlighting over search engines, app stores and social media channels. You need to work upon your keywords so that search engine optimization can be carried out. Along with this, you need to work upon the social media creative posts, content, hashtags, group posting and more. Nowadays social media and search engines are giving importance to useful and user-friendly content rather than keyword rich.
Approach influencers:
Influencer belonging to your app category should be an important part of your app marketing strategy. Since, they have a good reach, they can make you reach a large section of potential audience. Reach out to them to explain about your application and once it is launch, ask them to review it. You need to pitch those influencers with the USPs of your application like fast loading, great design, smooth functionality and more.
It's a long way from the time you plan your app to the time you finally have it on app stores. You have to utilize this time to cover maximum of your potential audience.  
(Visited 61 times, 1 visits today)