Top 10 Trends In The Mobile App Development Industry 2020-2021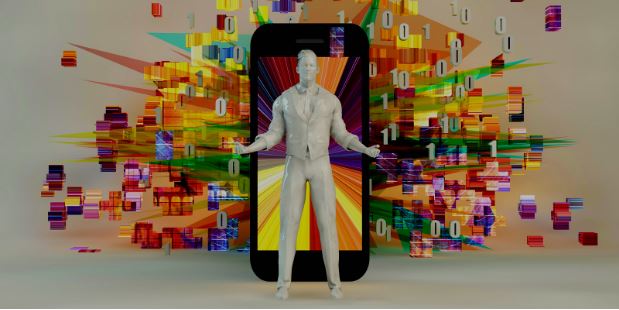 With around 3 billion smartphone users in the world, it would be safe to say that the 21st century is the era of technology and mobile apps and since the mobile app industry has become gigantic, it is obvious that the app development sector is developing at a break-neck speed. The constantly evolving app development industry influences the evolution of mobile apps, trends, and necessities as well.
So, here are the most prominent mobile app development trends to look into in 2020-21
1) Blockchain
Blockchain has reformed app development when it comes to security, tracking, and quality control, a lot of payment apps use Blockchain technology to ensure more secure and faster money transactions. With the decentralization of the database, no one would be able to modify the database records to gain unauthorized access.
This technology has proved to be effective when it comes to controlling cybercrime rates. This technology is here to stay until one even better is developed in the future.
Automatic filters and funny stickers are some of Snapchat's success drivers. Automated face recognition, emojis, spell-check in keyboards- these are no more just 'trends', these features are standard now and this is the evidence of AI and Machine Learning evolution and success.
As machines can recognize images and process the natural language, putting AI-powered features in apps is a trend that is growing fast and wide.
AI applications vary depending on the context- it may be a speech-recognition feature, smart filters applied in the camera, or even an automated assistant that is setting up the camera before taking a shot.
Apple's Siri and Google Assistant are the two most prominent examples of AI-powered mobile apps.
3) Building Apps For Foldables
With Samsung coming up with its foldable OLED display, the operating systems are preparing to make use of this technology to improve smartphone experiences. Google officially announced the foldable support on Android phones using its 'screen continuity' API.
Hundreds of popular Android apps like Amazon Prime Video, Twitter, Spotify, Facebook, and Microsoft Office have been optimized for the Galaxy Fold.
It is no surprise that the Galaxy Fold is the buzz of 2020 and has brought a revolution in the smartphone industry- naturally, building apps for foldable screens is a trend that is here to stay.
4) IoT and Connectivity
Internet of Things or IoT is a vast network of interconnected digital, mechanical, and computed devices that enable the exchange and transfer of data and information. The idea is to connect machines that are exchanging information to cooperate effectively.
The technology has already been in the field of production and heavy machinery, however, it has recently been introduced to the consumer market with smartwatches, smartphones, and smart home devices.
By combining the Internet of Things with smartphones, it is possible to provide users with sophisticated tools to control their machinery.
5) Chatbots In The Crew
More than 50% of buyers prefer self-service custom-services tools to expedite making an online purchase and chatbots are the perfect tool to extend that kind of customer relationship management.
Integration of chatbots with mobile apps is fast transforming from fairly rudimentary to an advanced level.
Chatbots help the organization to respond to queries in an almost lightning-fast manner. It is estimated that more than 85% of customer interactions will be handled without a human agent soon.
6) Augmented Reality
After the release of ARkit by Apple and ARCore by Google, iOS and Android app development has gained immense momentum. The stipulate for VR and AR applications is picking up pace in every industry- be it retail, healthcare, education, travel, etc.
Contrary to virtual reality, augmented reality aims to enhance the experience of our own world rather than enabling the user to enter the new one. Mobile apps utilizing these technologies are creating amazing experiences for mobile users and helping businesses increase sales.
7) The Age of 5G
5G is the next standard in mobile technology that is to supersede the latest technology of 4G/LTE. Due to its amazing transfer speed of up to 100 GB/s. The standard is predicted to power up the Internet of Things.
8) Beacons
Even though not new, Bluetooth-powered beacons are gaining increasing attention as they enable the connection between the online and offline worlds. The Bluetooth beacon market is estimated to be worth approximately $58.7 billion by 2025 with an estimated compound annual growth rate of 95.3%.
9) M-Commerce
With an increasing number of people now converging towards mobile purchasing and the rise of mobile payment apps like Amazon Pay. Apple Pay and Google Wallet have encouraged customers to shop via smartphones instead of their debit or credit cards. Retail and e-commerce businesses nowadays desire apps that let their customers shop easily and make transactions without cash or physical cards.
10) Low Code Development
Low code developments get rid of the need for a larger amount of manual coding, thus removing the complexity of development. Low-code platforms also allow you to scale your applications as your business grows.
Mobile apps have come a long way from a technological novelty to one of the most significant tools to build and promote business. Currently, about 52% of mobile traffic is generated by mobile devices and about 75% of the emails are being opened on mobile devices. And about 90% of the time, people use mobile applications when they open their smartphones.
Apps, just like any other tech, are swiftly changing and heavily leverage the latest tech trends. App development trends are soon to take the lead if they have not already.
(Visited 82 times, 1 visits today)