Top 10 mobile apps for an effortless Customer Management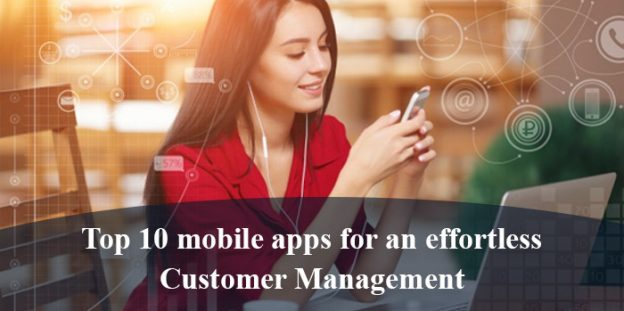 Being an entrepreneur, you do not even get to see the daylights. There is a number of aspects bound with a business. You have to invest hours in planning, development, implementation, launch, marketing, promotion and most importantly, customer management. Thankfully, we are blessed with ever advancing mobile app development technologies which has made this journey a bit effortless for the business owners. They have some of the great software and applications in the cart to help them throughout. 
What is Customer Management? 
Customer relationship management or customer management is an approach to manage the interaction with the current and potential customers of a company. It focuses on improving the business relationship by analysing the data related to customer's past experience with the company. There are three essential elements connected with an effective customer relationship management- 
A. Managing current relationships: It is a sales person's responsibility to manage the ongoing customers and have a look at cost of sales, market position and complexity of the product by means of the framework provided by the sales leadership. 
B. Creating opportunities: It is all about understanding prospects and initializing the conversation with them. For this, the marketing team needs to get right message out on right channels. Companies nowadays engaging business development executives on social media platform which serves as a great source for generating leads. 
C. Managing opportunities: For sales personnel, managing an opportunity means identifying whether a lead is worth their time and resources or not. The second step is to know your customer's decision dynamic e.g. issues, buying influences and competitive positioning. The same makes the foundation of the next interaction you are going to have with your potential customer. It is generally the last section in the sales funnel. 
10 best performing mobile apps for Customer Management: 
1. Insightly: Insightly mobile app works inline with its CRM web applications so that your team can have all the customer information on the go. With a few taps on your phone, you can easily find the people with whom your important meetings are arranged. You can easily add voice memos over the app to contacts, leads and opportunities so that everyone can remain updated of significant things. The application is available for both Android and iPhone. It is a free app with an Insightly plan starting $29 per month. 
2. Zoho CRM: There is a wide range of functions provided by Zoho CRM app including easy access to customer information, find nearby customers, receive sales notification, create memos and more. Through this app, you ca easily get engaged with your colleague for a specific task. It gives you an informational dashboard featuring key trends and sales metrics. As a sales person, we have to keep an eagle eye on our mail box and make sure nothing gets missed. This app notifies you immediately when you receive any mail. You can instantly get in touch with your peers by means of feeds, commenting etc. It is available for both Android and iOS for free. The paid plan starts at $12/month. 
3. Highrise: Highrise is one place where you can manage all your contacts, previous conversation, tasks, document etc. With this app, it is easy to get information about every contact, emails, conversation etc. It also gives you an opportunity to reach out to all the customers at once with its broadcasting feature. The same can help you a lot at the time you want to release any offer. Bundling your all work together, it is an easy app to use. It is available on both Android and iOS. It is free with a Highrise plan, ranging up to $24 a month.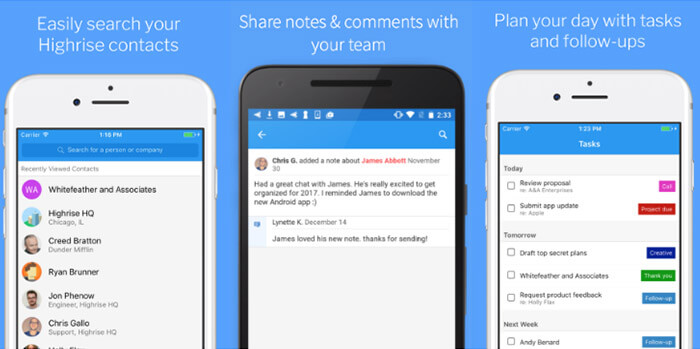 4. Capsule: Capsule lets you get a complete view of your business at once place. It can store your contacts, manage customers, leads, vendors and what not. It even works in offline mode where you can add or update the data in low or no internet connectivity area. This app is available for both Android and iOS. It is free for two users then you have to go premium plans starting at $12 per month.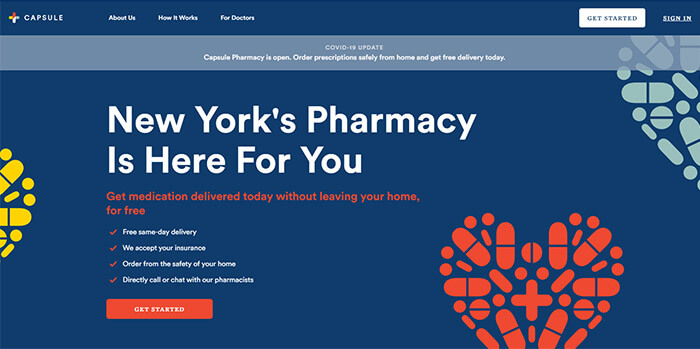 5. HubSpot: HubSpot is a highly used application which gives you deals in your funnel. With this app you can enjoy almost all the basic features of a CRM with an added feature to track the performance of your sales team and campaigns. This app is available only on iOS and it's a free app with basic features but to enjoy more, you have to go for paid plans starting at $50/month.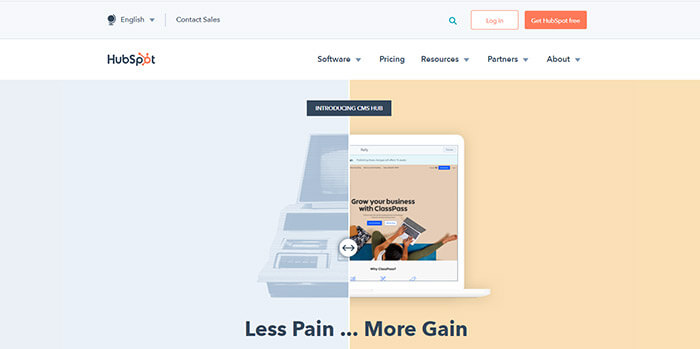 6. Base: It is an enterprise level CRM through which you can easily enhance the process and productivity of your sales team. Through Base, you can see whatever happening with your business at any place at any time. You can access your data offline as well. Base is available on both Android and iOS and its plans start from $45/month. 
7. Agile: Agile is known to be an all-in-one CRM which lets you automate sales, customer service, marketing and many other associated activities. Through this, you will be able to get a real time information about your business, deals and milestones. It lets you send email campaigns, place calls, take notes etc. Agile is available on Android and iOS which is free of cost for up to 10 users, but the premium plans start at $8.99/ month.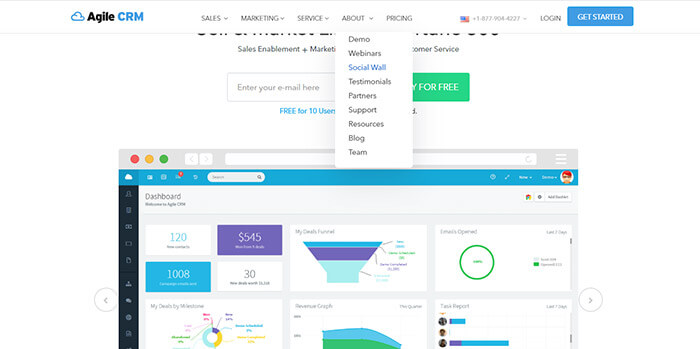 8. Salesforce: Salesforce is the largest CRM platform of the world. Salesforce lets you access all the customer management related data along with productivity tools from anywhere. You can create, update, complete sales tasks and see reports. The same is available on Android as well as iOS with plans starting from $25/month.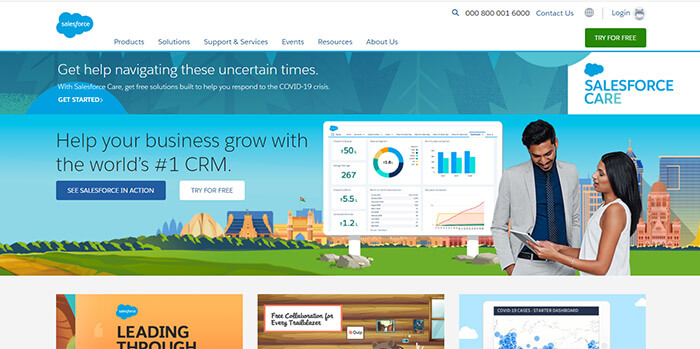 9. Freshsales: Freshsales has built in email and call options along with contact management and other important features like centralized dashboard, management of multiple sales pipeline etc. Available on both Android and iOS, it gives you a 30 days free trial and then plans start at Rs 799 per month if billed annually.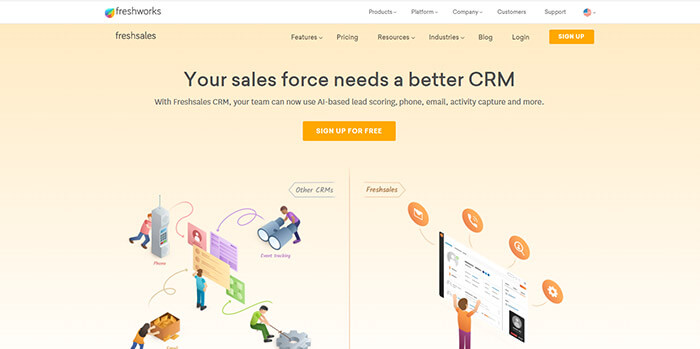 10. Apptivo: Apptivo has over 50 integrated apps that includes CRM, project management, financials, supply chain and more. Apptivo is available on Android and iOS and is free to use for up to three users then the plans start at $8/month.
(Visited 40 times, 1 visits today)