Tools for creating Mobile App that will make you stand out of the crowd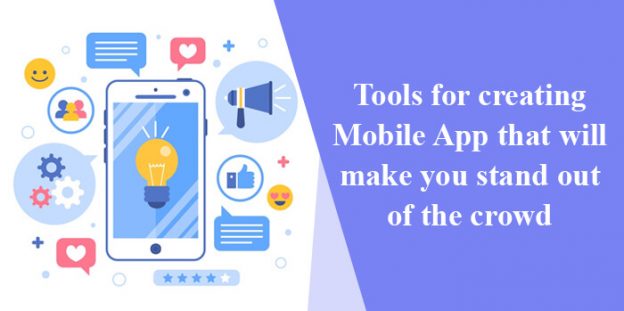 Being an owner of the small scale business, if you had decided that there's good reason to create your own mobile app,we are providing you with numerous ways to make it out.
Before that you begin to jump head first into the deep side of the app development sea, make yourself familiarize with various advanced options which could help you to a great extent in doing a mobile phone app development.
Before we start to learn about those tools, let us get familiarize with few of the background on every platform:
You can build your own apps using Java programming language for Android simply by downloading software development kit which is available for free. The software development kit already consists of various samples, few source code, some of the developer tools as well as emulators for testing your app. Android also provides users with various how-to videos, or with some technical articles as well as instructions which demonstrate how app can be develop.
If you are planning to make an iPhone app with the help of iOS platform, you'll have to shell out around $99. Though, the iOS Developer Center provides you with broad range of tools, suggestions, or guides to help you in developing mobile apps for any purpose.
The BlackBerry platform tends to supports various ways to develop mobile applications or mobile websites, several themes and widgets also. To make the apps available on BlackBerry's App World, you need to pay fee for almost every 10 apps which you had submitted for approval.
Windows platform might not be the largest in the world, but its interface is more user friendly and easy to use. The Windows mobile Phone app development program offers more valuable documentation for the purpose of marketing of your app. In addition to this, you don't need to think whether your app or your game idea will get rejected. Since, Windows offer precise documentation that what will fly with its approval process.
Here we are providing you with a great vision of the tools which you might find useful:
It offers platform based on a browser, designed to create your iPhone app more quickly and easily. You can also make use of your current content as well as social networking feeds which helps you to feed several approaches for your own app. It also includes many other aspects like push notifications, location- aware, personalized CSS or JavaScript capabilities.
The best thing about this tool is that it is free to use, but it requires $79 fee every month to get access to some advanced features. AppMakr performs work for the iOS, Android or Windows operating systems.
This is a platform for tablet or nd smartphone publishing which provides you ways to make and manage your visibility on most of the mobile devices, it also includes iPhone, iPad, Android phone as well as HTML5 apps. It offers more graphics, images, video, audio and also other kind of interactivity.
Mippin platform is among one of the best strength of the London which offers features like easy to use or user friendliness. It also offers you to make development for Android, iOS and Windows apps, and gives flexibility in designing. You can also use Mippin to distribute for the iTunes, Android, Windows as well as Amazon stores.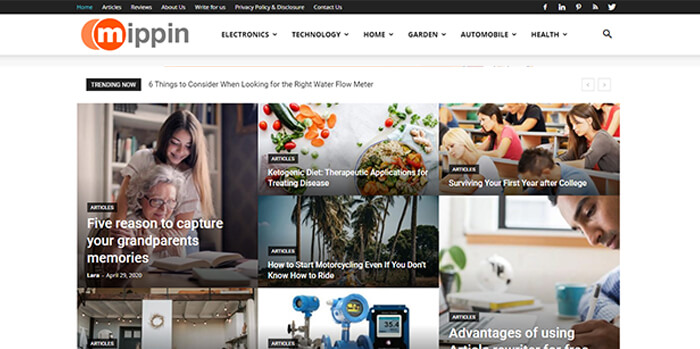 MobiCart helps you to links up along with PayPal to provide business or any consumer with e-mail address to reliably, easily, with full security and cost-effectively to send or to receive online payments.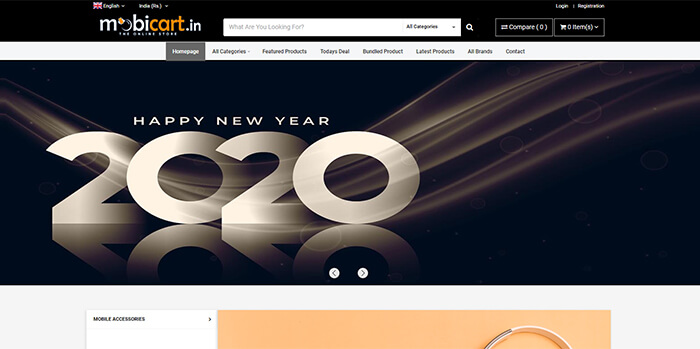 MyAppBuilder helps in making an iPhone and Android app of your own. What you have to do is you just have to provide content  such as videos, books,images, etc and their advantages will take it from then and there. You don't have to get a technical background to create app with MyAppBuilder.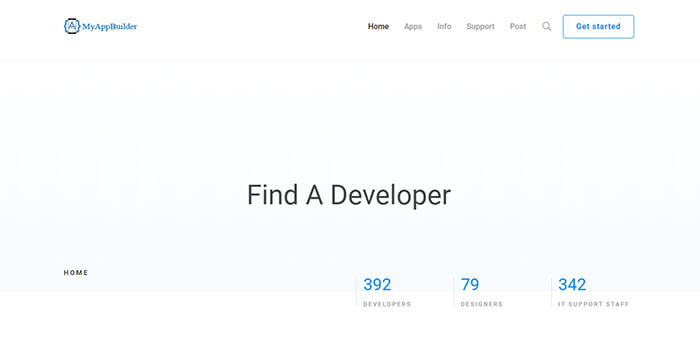 RunRev's LiveCode helps your to create your app, which in an English type language for creating apps for iPhone or Android.
this cross-device platform allows you to build live prototypes which provides the abilities of iOS as well as Android devices and to deploy to the requirements of your customers.
ShoutEm offers you an easy to use platform, which is designed especially for bloggers, for students, for sports fans and for news portals as well as for local publishers. You don't need to have a complete knowledge of coding to develop your own app, and ShoutEm takes care of the iTunes as well as Android Marketplace submission process
Final words
Developing your own mobile app could be an effective way to make your brand stand out of the crowd, to open revenue channels as well as to create a healthy relationship with your customers. Above tools could assist you to a great extent to come up with the app which is great suited to your business.
(Visited 18 times, 1 visits today)