Know About Popular Tablet Messaging Apps More Than Ever Before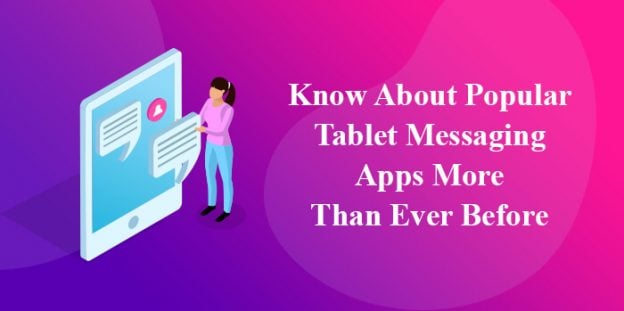 Talk about operating Whatsapp, Facebook or any other messaging application on phone or tablets and we are pretty much sophisticated now. These apps are very much assisting in keeping us in social circles. We are more updated now than ever before. If you could remember, we had to do web chats through specific IM applications or suffer high text messaging charges. Video calls were not in existence. The free messaging apps such as Whatsapp, Facebook messenger, Hike and many more use internet connectivity to exchange audio as well as video calls. Today, Android tablet for development is gaining prominence and messaging applications have become great in number. Let's have a look at the apps that run fantastic on tablets as well as phones.
Whatsapp- First on the list is the messaging app with largest user base. It was founded in the year 2009. The app uses your phone number linked with the Android device to uniquely identify any person on the network. It scans your whole contact list to find out all the users linked with you who are signed in. You will be astonished to know that the messaging app manages around ten billion messages on regular basis. In the Android ecosystem, it is still a free service. The app runs well on both Phones and tablets.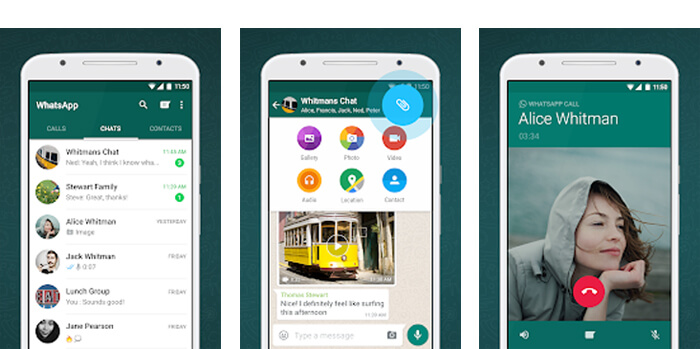 Facebook Messenger- Facebook messenger is a simple tool for the Facebook users to send private message to the people available on the network. In August 2011, Facebook decided to develop its messenger so that users can exchange messages in a easier way than before. It integrates well with mobile app version of the real social networking site. This app is very much similar to the ios but lacks in few features such as chat heads. The user base has no bounds.
Google Hangouts- The video-conferencing tool, Hangouts was introduced with a integration with Google+ i.e. Google's social network. Hangouts can now be called as a unified messaging app as  Google Talk and Voice applications have been merged with it. The application works efficiently with both Tablets as well as phones. You can also switch between text-mode to high-resolution video-chatting in between. It has a great user base.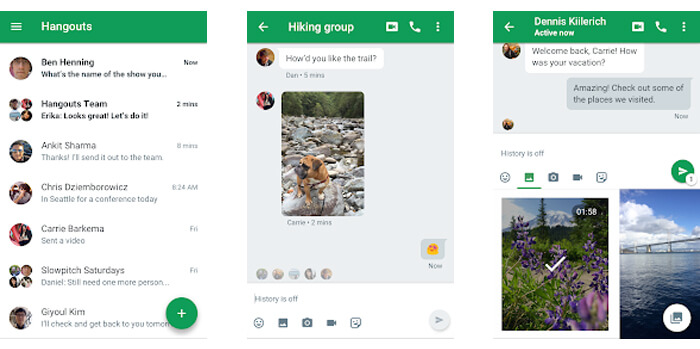 All the three apps run well and effectively on both phones and tablets. More and more app development companies are now working towards Android development comany in jaipur. Avail free services from above mentioned three applications effortlessly.
(Visited 31 times, 1 visits today)