Factors that Determine the Cost for On-Demand House Painting Application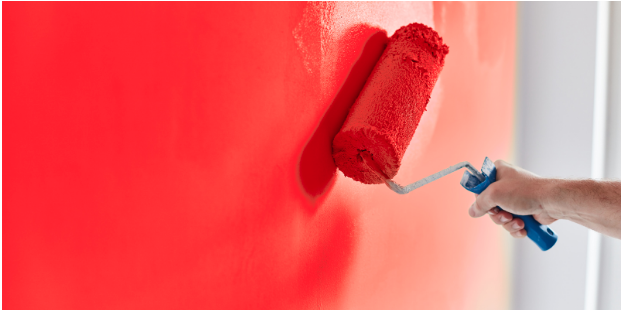 When it comes to home design, people always choose the best. The interior of a house is a one-time process as it takes a lot of time to get completed. The interior of a house defines your personality rather than words. In order to redesign a house, one respective design needs to cover the whole house in terms of colors, pattern, and texture. If you have chosen the right design then it can make the house look aesthetic, amazing & attractive.
Every industry in the market has been affected by technology and digitization & the same is followed in this design industry. These On-demand applications have covered everyone in the market making people's lives easier. Talking about the home decor applications there is an increasing interest in On-demand house painting applications in the market. With an On-demand house painting application, users can book the experienced & proficient painters for different purposes like interior, exterior paintings, customized designs & Wall paintings. As per the expectations, the home renovation sales will hit 465 billion by the end of this year. So, the market has a wide scope of business opportunities, which motivates the businesses and entrepreneurs to enter this segment with its mobile app development.
Important Prerequisite of House Painting Applications
-> The on-demand house painting application must be made in a manner that is seamless in its process so users can quickly use different choices with a simple click.
-> The application for house interior & exterior painting must help in selecting the paint & once decided it must be started by professional painters.
-> As mentioned the application must enable quick functionality & easy access to the projects so they can be completed rapidly especially small projects.
-> The on-demand house painting application must allow users to attempt new alternatives for home designing.
-> A feature like analyzing helps the users in identifying the change. With comparison, users can see the old & new images to get a clear idea for the change.
Monetization Opportunities Through this App
-> Advertising
You can implement the third-party application advertisement to procure great income by charging the third party a specific sum consequently of a click.
-> E-Commerce
Engaging customers with the application where you sell other home decor products & items. Creating it a little e-commerce application. With every purchase & transaction through the application, the application owner gets a certain amount as commission.
User Features
Registration
Registration must be the foremost priority when the user installs the application. However, it can be done in various ways like FB, Google, or creating an account.
Smart Search Filter
By using smart search, users can easily filter out their needs like price, category, availability &, etc.
Reviews & Ratings
The reviews & ratings of the vendors allow the users to select from the best. They can also give ratings to the vendors and even share feedback.
Details of Registered Vendors
Details of registered vendors will help the users to mention their details to the services offered, charges, portfolio, and availability.
In-App Chat
A chat with the vendor can really make the process simpler & easy to choose.
User-Friendly Interface
With an easy and engaging interface, your application can do wonders as it is easy to navigate.
Multiple Payment Integration 
With multiple payment integration, users can easily make online payments easily by using various modes like wallets, cards, net banking.
Admin Panel Features
Monitoring 
The admin of the application must have monitoring control over the location on the mobile devices.
Record Backup
If in case the customer uninstalls the application & then reinstalls it, then you must have their old information.
Transactions Monitoring 
The admin panel can share the total payments & banking exchanges being performed on the application.
Real-Time Statistics
With real-time statistics, help businesses in tracking the user's behavior and exercise different methods to approve the services and market their services.
Technicality Requires for This App Development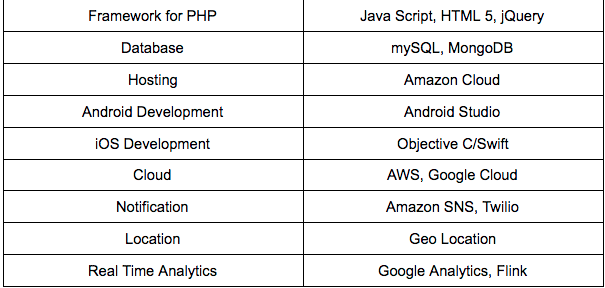 Team Structure Required for On-Demand House Painting Application Development 
1. Project Manager
2. Android Developer
3. iOS Developer
4. Web Developer
5. Front-end and back-end developers
6. Graphic Designers
7. UI/UX Designers
8. Quality Analyst
How Much Does it Cost to Develop an On-Demand House Painting Application?
The cost to Develop an On-Demand House Painting Application depends on three different crucial factors:
-> Platforms on which app is being developed
-> Size of the application
-> App Complexity & Region where app development firm is located
The Development Cost Differs as per the country:
-> US Based Developers – $60-$300/hour
-> Europe Based Developers – $40-$200/hour
-> India Based Developers – $10-$90/hour
As per the calculations, the cost to develop an On-Demand House Painting Application in India would cost on a single platform will cost around $10,000-$20,0000. With additional & top features in your application will cost around $35,000 for both iOS & Android platforms.
Popular Post: Real Estate Web Portal Development- Features & Functionalities
7 Most Powerful Real Estate Marketing Strategies and Ideas
Logo Designing: How To Create An Effective Real Estate Logo For Your Business?
(Visited 57 times, 1 visits today)