Top 8 Mobile Apps For Cat Lovers and Cat Owners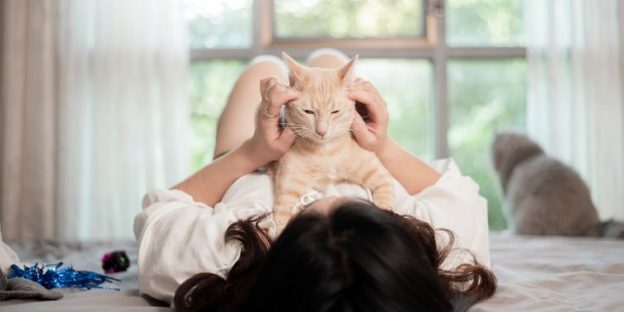 If you have ever seen a cat that does not amaze you with some weird action or activity, then it is not a cat. Funny, right? Let us admit cats are witty, smart, and hilarious. They have created completely different from other animals. They have different natures, different tendencies, and also different behaviors. Being a cat lover you must know these facts. If anybody can explain cats, then that should be that one spoilt child who is mischievous but also most pampered. 
Cat owners know how difficult is to take care of cats. You need to take them to the vet, chop their nails, feed them, scoop their litter boxes, and play and go out with them. Above of that if you have a loose routine it becomes even more difficult. This is why we are here to help you out in taking care of fur babies and spending some more time with them. We have some suggestions for apps that are very useful for cat owners and lovers. So let us find out about them.
Mobile Apps For Cat Lovers and Owners
Relax My Cat – App for Cat an Owner
If you have a very needy and stressed cat, this app is for you. This app has specialist music and video content that can calm your cat down. You can play audio or audio with video if you want your cat to look at something while listening to the audio. This app has both free and paid versions. To enable access to content on this app $4.99 per month need to be paid. But let us be frank that your cat is not going to be picky about the content to be watched so the free version is more than enough. On top of that creator of this app has a YouTube channel so you can also surf YouTube for the content. Do you know that developing an app like not that costly? Know here.
Both Free and Paid Versions of the app are available for IOS and Android users.  
11pets – Best app for cat lovers

When it comes to the health of your cat you cannot take chances. But dues to a busy schedule it is normal to forget things like clipping your cat's nails, refilling the medications, cleaning water, and food for your cat, etc. But with the help of 11pets, you can easily set reminders about these tasks to complete these essentials on time. Also, this app helps you to manage your cat's vet appointments, vaccinations, and medication refills. Although you can use another calendar app for the same still having all things in one place is best. This app is also good for your cat's grooming schedules.
The app is available for IOS and Android users for free.
Pet First Aid – One of the best apps for cat lovers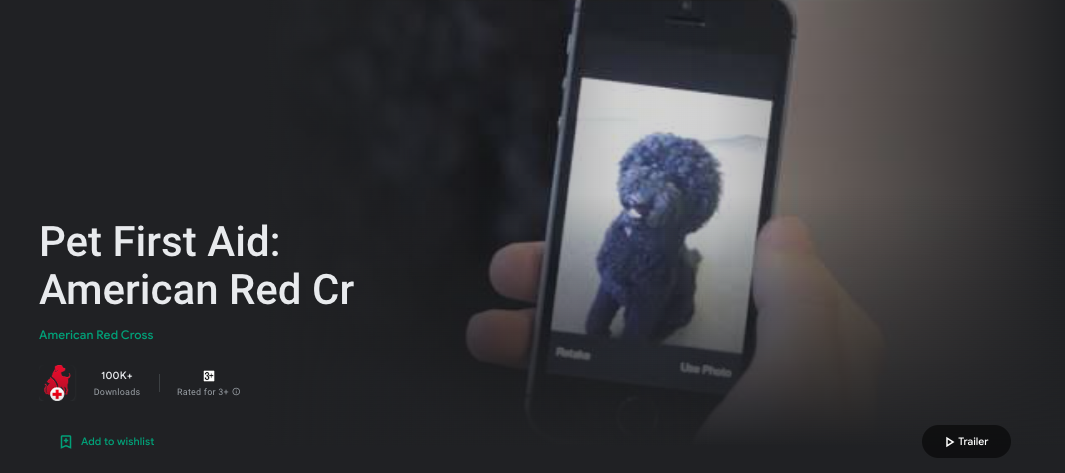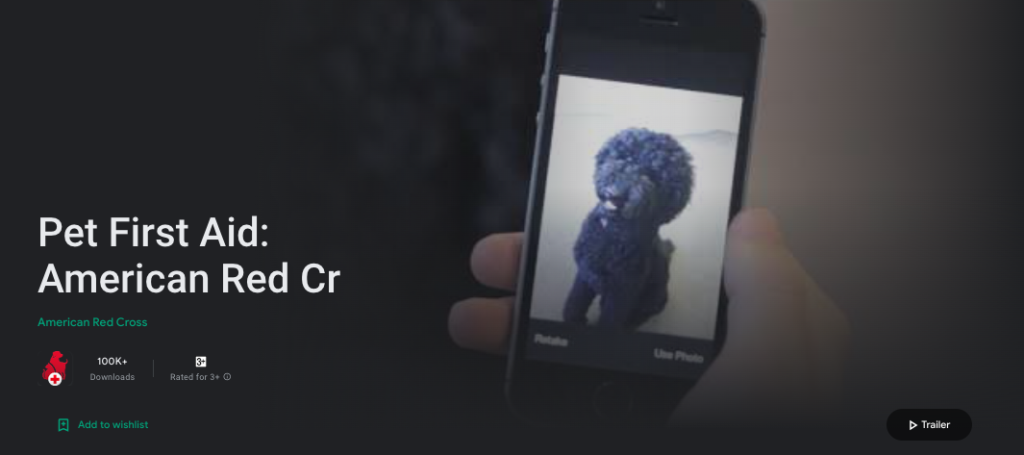 This is the most valuable app on the list because it not only provides you with an ample amount of knowledge about taking care of your cat but also provide sign or indications for emergencies. This app has listed 25 of the most common types of pet emergencies which you can read about to understand how to tackle them if they occur in real life. The instructions given in the app are very simple to understand, so anyone could read them. As mentioned before apart from giving knowledge the application also provide you indications of how serious the situation is and whether you need vet help or not. Overall this American Red Cross app for pet first aid does not sugarcoat the situation and provides the best care and advice for your cat.
The app is available for IOS and Android users for free.
Chewy – Best app for cat owners

This is app is the shopping hub for cat owners and also for cat lovers. This is because it is an easy-to-use platform where you can list all the necessary goods for your cat. It has a variety to offer in pet goods like litter, toys, cat food, structures, etc. This app also allows you to schedule your order in terms of quantity and time. You can change the quantity and time whenever you need. The best part of this application is the customer service they provide and with quick responses. Even if the negative feedback has been handled by them easily. For example, if somebody did not like the food ordered from them then they respond quickly with a refund and also suggested giving away the food to a nearby animal shelter.
The app is available for IOS and Android users for free.
If you are a dog owner then you should also read: https://www.vervelogic.com/blog/dog-lovers-apps/
FirstVet – Best app for a cat lover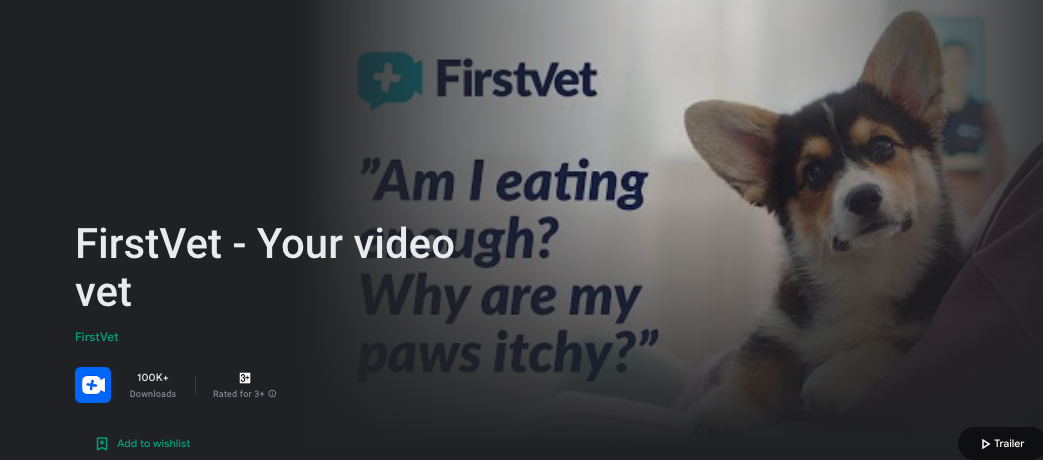 It is a very helpful application for cat owners in times of emergency. Generally, in such situations, we go online and try to find some valuable information there but instead of finding it online try to get professional help. With the help of FirstVet, it is very simple and handy. You just download the app and are ready to use it. It is just like booking an appointment and meeting a vet offline but here you can meet the vet online and take a consultation by paying the consultation fee 24/7. This app helps you to save the cost of going to the emergency room every time. Also, Talking to a licensed and professional vet will give you peace of mind and the best care for your cat before any serious emergency strikes.
The app is available for IOS and Android users for free.  
MeowTalk – Fun app for cat owners

It is an amazing and fun platform that translates your cat's voice according to the available intents of the application. It has almost 9 intents including happy, angry, scared, etc. So basically this application can translate your cat's intent for each meow. If you think that app has misinterpreted your cat's internet then you can correct it and next time this app will remember the meow and let you know. Overall, it is a cool and fun app for knowing your cat's feelings.
The app is available for IOS and Android users for free. 
PetDesk – Best app for cat owners

If you are a cat owner and want an app that is completely dedicated to tracking all your cat's appointments, then this app is perfect for you. This app is the one-stop solution for your cat's health. PetDesk allows recording phone numbers and locations of the vet and groomer so you do not have to make efforts to search numbers every time you need them. This app also helps in refilling the medications of your cat if any.
The app is available for IOS and Android users for free.  
Cat Training – One of the best apps for cat lovers

As the name clarifies this app is used to understand a cat's behavior and make them more obedient. Some cats are not very pleasant for homes because they are peeing outside the litter and stretching your sofa but there is a reason behind such behavior and this reason can be understood with the help of the Cat Training app. This app has all the answers to common questions being asked about a cat's problems. This app is very useful for cat owners, especially for first-timers. This is because it covers questions like sleeping problems, occurring purrs, and many more.
The app is available for IOS and Android users for free.
Pro Tip
–
All these applications can help in keeping your cat's schedule organized and healthy but making a bond with it is also necessary. Try to make time to play with your cat. Try different games so that you can understand the behavior and your bond with oi can be stronger.
Summary
At last, we can say that owning a cat can be bliss with the help of these applications because they all are our best picks. These apps will make sure that you do not run out of cat food or medications at night, so do not have to run to the store. These app needs to be very useful so they have to manage a lot of information this is why the development of such apps is tricky but some tips can help. Know Here. Also, app development requires a team of experts that can provide inputs and improve the innovation quotient in it. VerveLogic can be the best partner in this. They have an expert team and the best customer service.
(Visited 87 times, 1 visits today)