6 Interesting Mobile App Ideas You Should Invest in 2020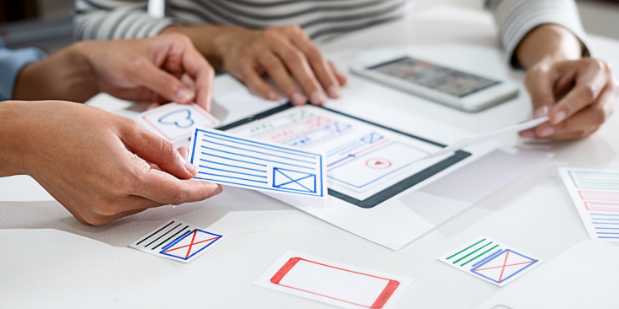 The phone applications have made our life easy with the proper solution from the past decade. If you have an app on any of the platforms then you know how useful it is to invest in a viral application. According to the reports from Statista, there are around 3.5 billion smartphone users in the world and it means 45.04% of the world's population owns a smartphone. That means people from around the world use different types of applications and the total number of the users is enough to tell how much it is important and beneficial to invest in an application. Let us have a look at how the number of users of smartphones and applications has increased from the past few years.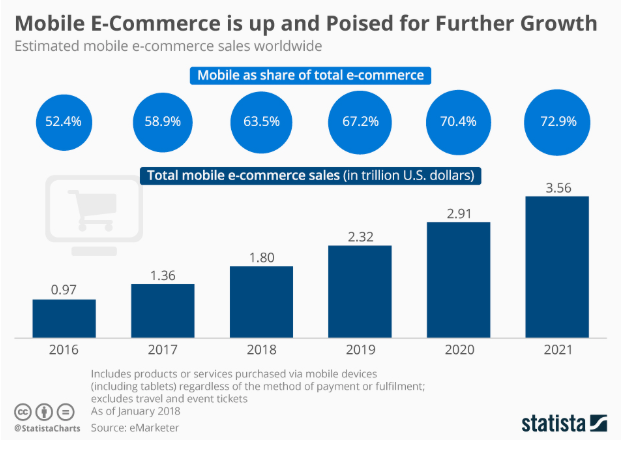 Another report study bu Flurry analytics illustrated how 90 percent of the time spent on mobile phones is on apps. But you can't just invest in any app in 2020. You need to consider the current trends, top mobile app development company and many things before investing in any application. So, to make it easier for you we have the top mobile app ideas in which you should invest in 2020 and beyond. 
New Mobile App Ideas You Should Invest in 2020
1. Scan & Shop Apps
More than 60 percent of the users who own smartphones, use it to make a payment for any purchase. Additionally, over 35 percent of US shoppers only use their mobile phones during the purchase process. Now you are thinking to launch or invest in an on-demand application but that has already been done. 
Now you need to keep yourself in place of the consumers to find the solution that what more convenience they are looking while shopping online. And here scan and shop can come in handy. Delivering a solution where users can scan and complete the purchase of the item from various authentic online shopping sites. This is a great way to fill the gap between the customer's search and eCommerce. So, investing in a scan and shop feature-rich app can be really helpful. The on-demand applications are always to earn huge profits in less time. 
2. A Gaming App
Gaming apps have always been profitable and by far are the biggest revenue generator for the app industry. Gaming apps dominate the list of top-grossing apps. As of April 2018, Epic Games Fortnite makes about $1.9 million in daily revenue, and Candy Crush Saga by King in second place at $1.3 million per day through in-app purchases. Most of the profitable games are free and have in-game purchases  Let us compare the gaming & non-gaming app revenue & how it folds in the future.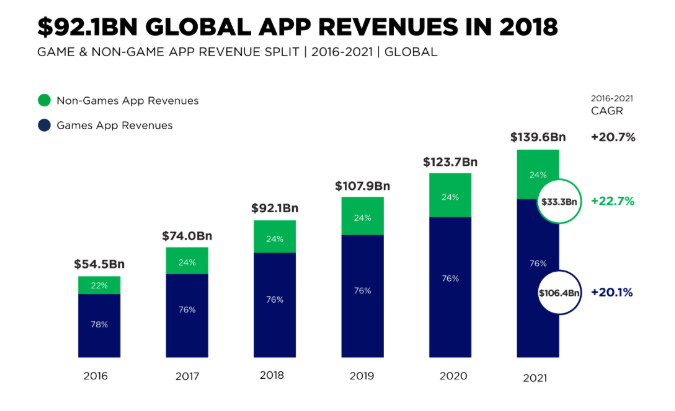 As the data shows if you invest or create the right gaming app, you're bound to succeed. Selecting the right features and the best game app development company can do wonders for your app. Here we have a few features that can be added in a gaming application.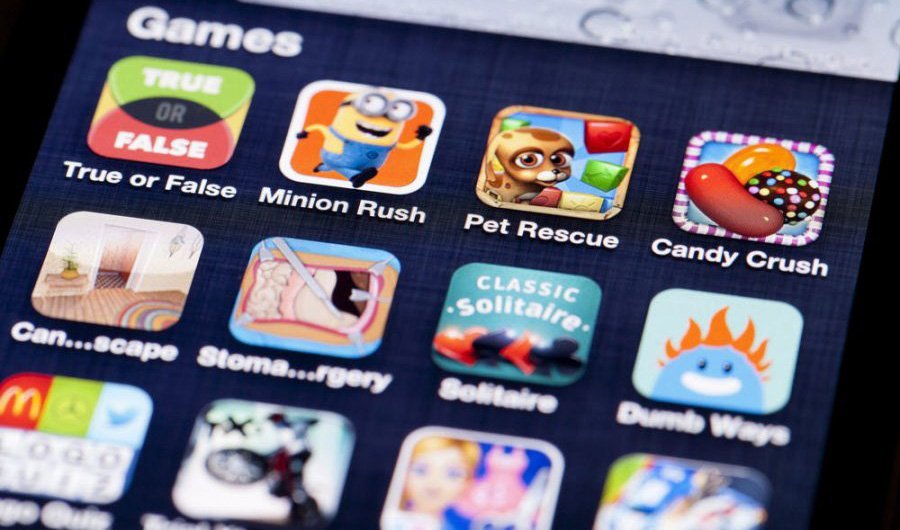 a. A multiplayer game – A multiplayer game allows the users to compete with others and it is one of the reasons for many gaming apps success. For instance PUBG, COD, COC & many more. Gaming users love to combat with other users rather than the computer.
b. Interaction with the World – If you remember the gaming app Pokemon GO, then you will remember how much did it earned, the key to its success that, it allows people to feel like Ash. Its users are allowed to travel to catch pokemon. 
c. Challenging – Scalining difficulty levels to attract both amateur and professional players will help gain more downloads. 
d. Engaging Gameplay – Creating a story in a game can help you attract more experienced users. The key is simple yet engaging and addictive gameplay. 
Take your time to find the develop a gaming app and add features that you think will be unique. Remember you can find treasure in the sea of the apps if you make your app more addictive. 
3. Criminal Alert Apps
Every day we hear about theft, shooting or an assault near us. Reading a newspaper or looking at the news always seems daunting these days. You may never know an offender is living next to you. Even if you talk about it to anyone then you'll get to know about another criminal activity. In such situations, a criminal alert app can be very useful. The real-time notifications about any crimes happening in their neighbourhood. 
A criminal alert app is a great solution for such scenarios as well as public service at the same time. Many app development companies have already delivered such solutions that can help in creating another amazing app like this. Such apps are not at all common so, it can be ice-breaker to invest in this app. Offering notifications of any shootings or crimes that police are responding to nearby. This will help citizens to get themselves to safety and keep their loved ones safe. 
4. Song Finder
Imagine you are watching a movie & you get exposed to a catchy and beautiful song, but what if you were never able to find that song again. We know it will be a nightmare for you until you find the song. Even googling can't help you every time because sometimes all you remember in a song is a lyric or tune. If you are also a music lover then it can be really frustrating and here is the opportunity for you. There's already a song finder application in the market Shazam. But people always look for other options and you can be the one. 
In the following year investing in a song finder app is a great idea. Allow the app to be receptive to the user humming the song an ad, or any relevant platform where the said song is being played. A song finder app can work by analyzing the captured sound and seeking a match based on an acoustic fingerprint in a database of millions of songs. 
5. Paint Code Detector
Every house needs a new wall paint, to design the house you need to paint the best color for your house. But there are various color codes of paints. There are different shades of every color and you need to right to be more creative. With the technology in your hand, you can have the solution to this problem. A paint code detector app can be the answer to these cries. Create an app that can scan and detect the code of faded wall paints, Further, deliver convenience to users by letting them purchase the said paint color from within the app. 
Here, this doesn't mean that you have to have an inventory of paints. Again, you will just act as a bridge between shops that deliver wall paints and the consumers.
6. Resume Creator App 
The one thing that every corporate person needs a resume and with rising inflation & stagnant employment rates in the world, people are looking for the best resume creator app to get a job. A poor resume can disqualify you from the job you want. To solve this issue, a visually appealing and grammatically resume creator for the people.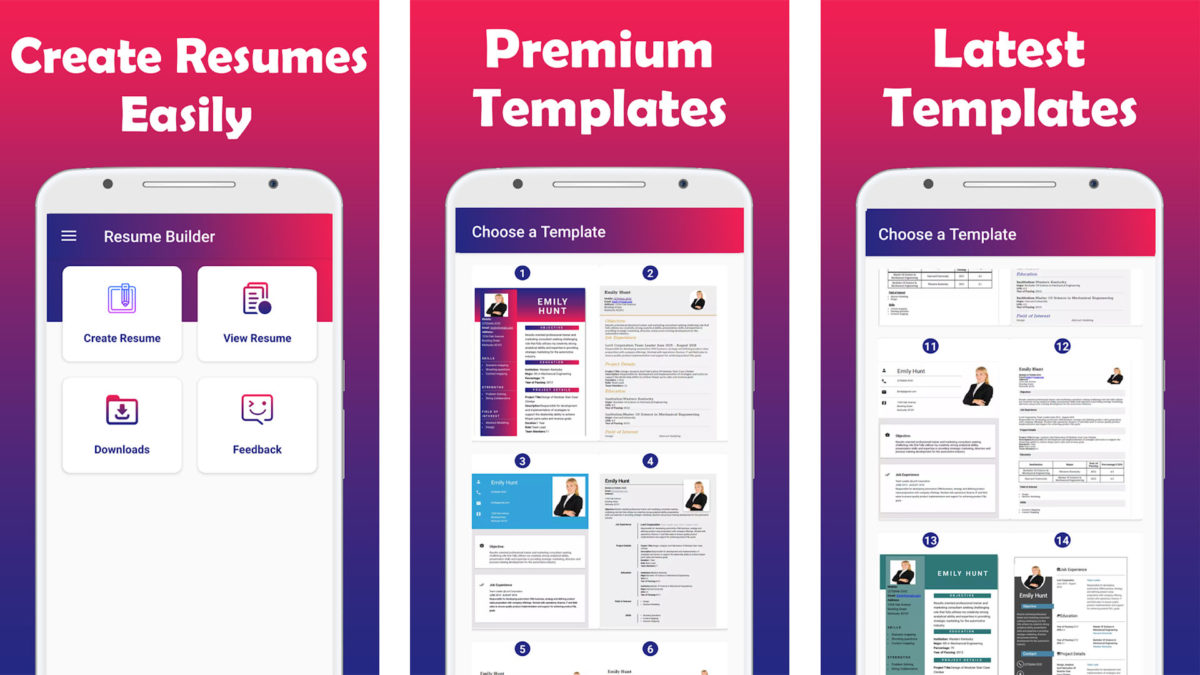 Let them choose from a variety of templates. Give them the power to edit the sentence structure, but make sure no grammatical errors are made in the process with your resume creator app. Let the users give an option of formats so they can download in which PDF they want. With such an app, you will be targeting a niche audience.
There are still many interesting mobile app ideas that could work in 2020 and beyond. Look for the challenges around you and surely you will find something to hire an app development company for you. We hope the above ideas will help you find the next challenge. 
(Visited 116 times, 1 visits today)