5 Alcohol Delivery Apps Raising a Glass to Liquor Business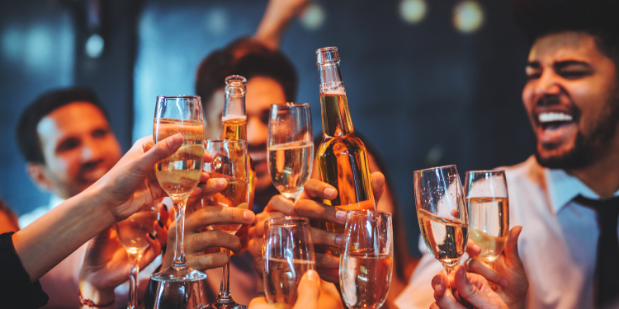 The heading tells you everything, it's a no brainer that if you can get it to work than it can do wonders for you.  If you are able to sell every brand of liquor to the people online then it will surely give a new face and more sales to the liquor industry. Home delivery food applications are a success, as millions of people are relying on them. While selling liquor via delivery can make up for profits. A certain gap exists in awareness around liquor availability on the shelf & home delivery from casual-dining restaurants. 
Alcohol Delivery Service Near Me
The top current alcohol delivery apps share that more than half of the orders are placed around dinner time. And there is a slight bump near & after 9 PM that accounts for roughly one-third of the orders(across the U.S.). Well Amazon is the largest liquor store online, are you also surprised like us? But yes Amazon sells most of the alcohol and has the most distinct type of alcohol in its online store. The key to creating the best alcohol delivery app at doorstep exists for customers who make large purchases and are consistent buyers. So, the best alcohol selling app will be one that has constant customers who are purchasing alcohol online through your app. Although deliveries can often be expensive, inconsistent, slow and prone to hassles for both customers and liquor stores, it still works for those who look for on-demand service and wish to relish the pleasures from the comfort of their homes or offices. Many times office parties & home parties needed the booze to keep the night going and on-demand applications help them to escape such situations. So, a successful alcohol delivery app will be the ice-breaker and help such people who need alcohol around the clock. 
Uplifting Delivery Near Me
Yes, you can buy alcohol online depending on the state that you live in. There are many options like wine, spirits, and beer online from the various delivery app and shipped it directly to your doorstep and you need to be 21 years old or older to purchase alcohol, an adult will have to be present to sign for the package when it is delivered. There are some states where purchasing alcohol online is restricted. With the restrictions of the states of distributing alcohol online, it is one of the most complicated business to put your feet in. However, still here are the top alcohol delivery apps. 
5 Best Alcohol Delivery Near Me in Apps in 2020 
1. Drizly
Drizly is accessible in the north & middle United States. It usually delivers in 20-40 minutes and charges $5 for delivering the alcohol expect in New York. Their delivery in New York is free of cost. The minimum order has to be in between $20-$30, it also depends on the retail store. Drizly is planning to extend the number of cities in the coming year for better establishment in the market.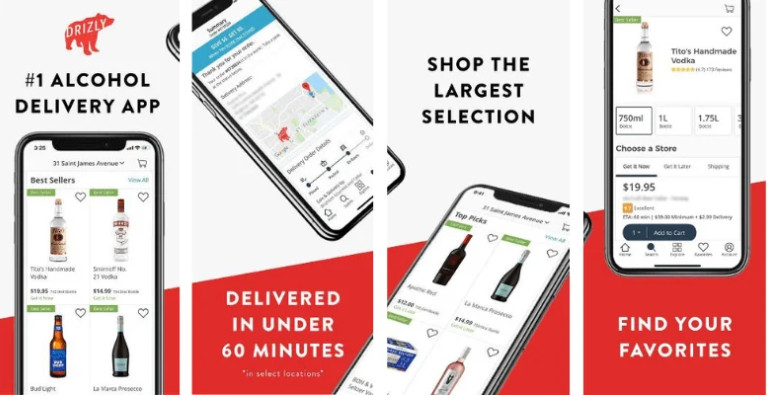 2. Saucey 
Saucey is accessible only in Los Angeles. The delivery time ranges from 20-40 minutes and the delivery price, as well as gradually, in included in the bottle price. The app is free of cost & there is no minimum order required to complete the order. Saucey offers many perks on special days like Memorial day, Speakesday, etc. Saucey is one of the best platforms to buy alcohol online as they also include important ingredients to make your cocktails more fun. They often also include a complimentary bartender to hand out and pour drinks for an hour. Saucey also donates a part of their savings to a charity that provides clean drinking water to the people who need it most that makes it one of the best on-demand applications in Los Angeles.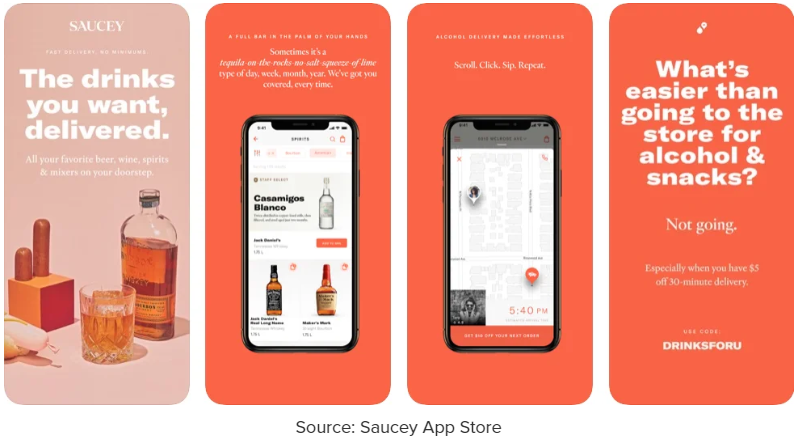 3. Klink Delivery
Klink only works in Washington D.C. They usually deliver within an hour with a minimal fee of $3.87 or maybe less depending upon the proximity of the area to be delivered. Their minimum order value lies between $20-$40 and depending upon the retail store. The apps are free to use also deliver around the University of Michigan and Orlando. 
4. Drinkfly
Currently, Drinkfly delivers in Chicago but is looking to expand to other places too. Their wait time is usually is within one hour. Drinkfly charges around $4-$6 delivery fee depending on the distance between the location to be delivered and the liquor store. The gratuity is not included. The value of minimum order lies in-between $15-$25.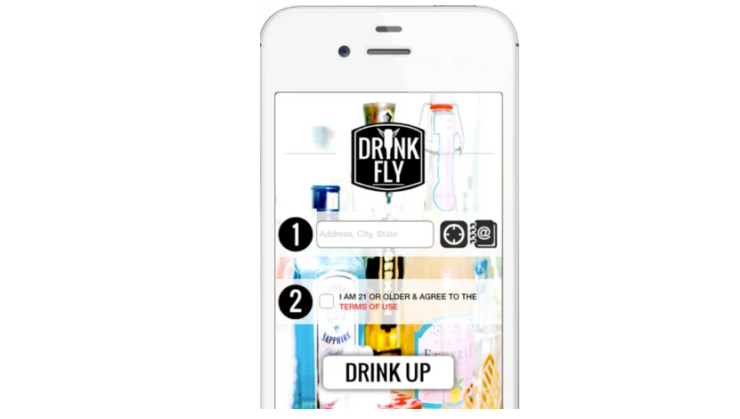 5. Minibar
It delivers to New York and its subordinates, surroundings environs including Brooklyn, Hamptons, Manhattan & Queens. The time taken for delivery is usually is for one hour. They charge different minimum order at different places. The order has to be around $25 in  NYC, $100 in the Hamptons. The app is free of cost to use and gratuity is not included. Minibar helps its customers to filter their choices by setting a price range, selecting brands, sort them by price or alphabetically.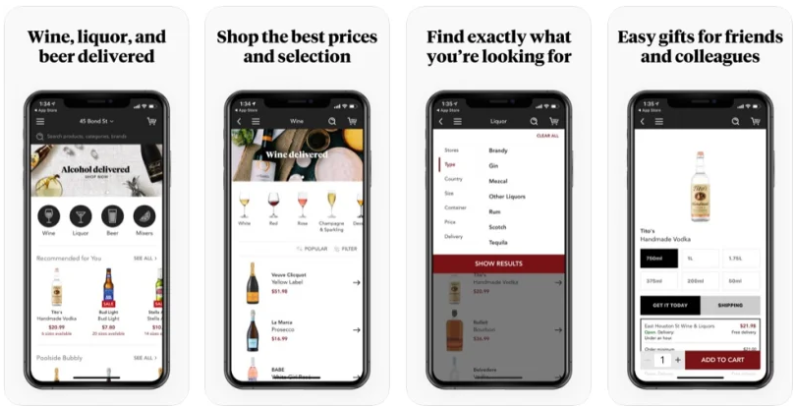 E-commerce for selling alcohol is a great idea with positive success in the future. Best mobile app development companies have drawn rein liquor delivery applications that have been successfully adopted with liquor delivery near me outlets, restaurants or shopping malls that promote this business. Many companies are looking to expand their e-commerce offerings and adding adult beverages to their list of items, can drive sales in the high-ticket category. On-demand application is surely a key to success in less time because a good majority of people are ordering alcohol online and the orders will increase once the online alcohol delivery will be available in other cities and states. If you are also thinking to create such an app then it would be a great idea to contact the best app development company for the development of an on-demand application.
(Visited 149 times, 1 visits today)