How to Start a Cleaning Business in 10 Steps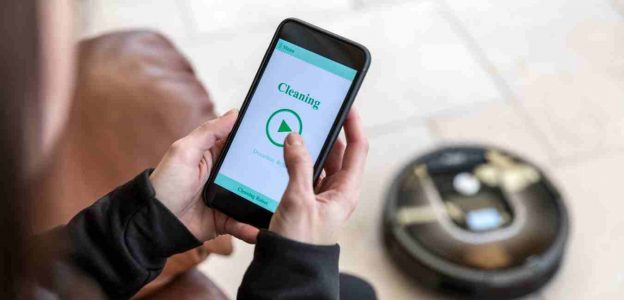 Are you a cleanliness freak? Why don't you start with your own cleaning business? Home cleaning remains an everyday deal but it is a task to accomplish for people who overwork or are often out of town for business or other purposes. This is your target audience and it is surely in abundance. Cleaning will always remain a lucrative sector owning a huge clientele, provided that you increase your service premises as far as possible.
Initially, if you are looking to start a business with less capital and cost, a cleaning business is your sure-shot way to success. You can straightaway start a cleaning business with a very little upfront cost and no professional degree. Also, you can operate as soon as possible and eventually, increase your empire with the help of an advanced tech stack – like a website or a web app development.
In the beginning, you can work as a one-man army and gradually grow your business to incorporate more people working under you…
Sure-Shot Benefits of a Cleaning Business
=> Capital cost is less and does not require any certification
=> You can start the business from scratch
=> Quick earnings making you a bit generous in your expenses
=> You can set your own best prices (might vary from area to area)
=> Work in flexible hours
=> You can develop a long term business relationship or dependency
=> If you are a cleanliness freak, cleaning will satisfy your urge for sanity and organization.
=> A visible business destination and proportional growth will surely make you happy inside

10 Steps to Build Your Own Cleaning Empire
1. Industry Research
2. Choose Your Service Area
3. Make a Business Plan
4. Gather Equipment
5. Determine Your USP/specialty
6. Plan Upcoming Budget
7. Register the Business
8. Increase Your Reach via Web Development
9. Advertise as much as possible
10. Go for Search Engine Optimization 
1. Industry Research
Industry research is the very first step of any business and the cleaning business is no exception. You certainly do not want to shoot in the dark and therefore you need to know the industry. Start at your convenience – approach your family or friends and offer them a free cleaning service in lieu of candid feedback and knowledge on cleaning supplies. To make sure you are meeting the pro-level cleaning standards, you can take up the job on behalf of a professional cleaner for a day or two.
Moreover, you need to decide your genre. A simple term cleaning is segregated into various different deals, make sure to take up one that fascinates you and hold an expertise in that. The service ranges from basic house cleaning jobs to specialized ones (like pressure washing to wall cleaning, or sanitization services).
2. Choose Your Service Area
Apart from the type of service you are planning to render to your clientele, you have to come up with selecting a geographical location you will serve. You can further increase your geographical premises as your business grows or accommodate more people to work with you.
Why do you need to determine your geographical location?
-> To make sure that the market is not saturated there.
-> Transportation costs are not heavy.
-> To know your competition in that particular location.
Apart from the geographical status, you need to affirm which sector you are serving – residential or commercial. Whether you want to dedicate your expertise to households or establish a name among the large or small businesses. Once you have evaluated the area and sector of service, you will easily be able to track your potential audience accompanied by the market opportunities.
3. Make a Business Plan
Have you opted for the cleaning business just to earn some extra cash or you want this to be a full-time opportunity for you? There are people working part-time just to earn more money but are certainly seeing a different long-term path. To give your cleaning business a kick-start, you can serve two clients per week and gradually increase your clientele.
If you are seeking a full-time career in the cleaning business, offer in-depth and professional cleaning apart from basic dusting, vacuuming, and mopping. The list of extras includes blind cleaning, window washing, power cleaning, gardening, silverware polishing, and mildew removal.
You can also offer your services as a mediator who will facilitate the plumbing or painting services (fetching a commission from your recommendations). 
Also, let your clients choose among their preferred cleaning services and give them the flexibility to choose from one-time, monthly, or annual cleaning services.
4. Gather Equipment
There are households where all the cleaning supplies are available but what if your client is out of town and the house is locked for about a week – you can't expect them to have a cleaning stock. To be on the safer side, you can come up with your own set of cleaning equipment.
The list you might want to jot down is: 
-> Buckets
-> Broom and dustpan
-> Mops
-> All-Purpose cleaner
-> A Vaccum Cleaner
-> Dust Rag
-> Glass Cleaner – A Liquid and a small wiper
-> Disinfectant wipes
-> Paper towels
-> A dedicated set of dress for cleaning
Undoubtedly, transportation is hard with giant and stubborn equipment which is the reason you might want to confine your geographical premises or have a reliable mode of transportation that carries your supplies to the job site. Initially, you can consider working with professionals who have cleaning supplies.
5. Find a Speciality and Make It Your Unique Selling Point
Success comes with specialty and a unique selling point. Undoubtedly, you will get more orders if you own a specialty that is not easy to find. To hold the expertise and an upper hand in your segment, you need prior training or a brief on how to do the task on a professional level.
For instance, you can consider including carpet cleaning or simply promise a more efficient user experience to your clientele. Flexibility in hours and emergency services on Sundays or public holidays can fetch you even more business.

6. Plan Your Upcoming Budget
Every business comes with its own investment strategies. Even if you have successfully kick-started your cleaning business settling the initial list of equipment, this is not the only investment you will be confronting. There will be upcoming expenses like transportation, supplies, and equipment. Let's know a bit about them.
| | |
| --- | --- |
| Transportation  | Transportation expense is uncertain as it depends on the orders that you get. Still, you can manage to keep a budget aside for transportation and charge the customer for distance. If the job site is near you then you deduct the charges for transportation if it is far you can add that to your services.     |
| Supplies  | The cost and amount of supplies again depend on how many orders you get. To reduce your cost and earn a considerable profit you may purchase from a wholesaler.  |
| Equipment  | Availability or free access to cleaning equipment is worth looking for. Unless you do not own or have free access to specialized cleaning equipment, you might have to pay for the rentals lending you very little profit at last. For instance, vacuum cleaner or carpet cleaner. |
7. Register the Business 
Though the start does not need any registration, as you grow, you might want to register your business and launch it as a service firm in the market. To be clear, working in your family or at your relative's for 30$ does not make it a business and needs no registration. It is when you are working as a professional and you have quite a big clientele to serve with the availability of all the resources, you might want to register as a business.
Furthermore, owning an ethical and registered cleaning business establishes you as an authenticated firm and helps people maintain trust in you. You can decide to register your business as a standalone cleaning agency or hold a partnership with other individuals or set up an LLC. The choice is directly guided by your current situation and preferences. Also if your monthly earning exceeds a certain threshold then you might want to report your income to the IRS.
Now that you are stepping ahead towards higher goals, a logo designing company can help you improve your brand recognition and awareness by creating a top-notch logo for your business. Affordable yet worthy, the logo will make your business be known as a professional BRAND.
8. Increase Your Reach Via Web Development
Once you are officially registered as a cleaning business in the market it is time for you to market your business and serve your long-listed clientele with robust facilities. A click on the mobile app or a website will book the cleaning service and payments can be done on the same platform. The full-fledged mobile applications have made many businesses successful as these apps can reach where you physically cannot.
An IT consultancy has your back here, you can approach the experts anytime with your needs and they will serve you with the best solutions for your business.
Before you start with your web development you must know the following points: 
-> OS your target audience is using – Android, iOS, macOS, Windows, Linux, etc.
-> What services you will be giving through your app?
-> Your app development budget
-> Determine if you are aiming for an MVP or an advanced application
Owning a dedicated website/web app for your business establishes you as a trusted entity and an authority in the market. You can utilize the interface to present your business logo/identity, content marketing, grab more eyeballs to your services, interact with your clients, inform them about your services, and a lot more.
Cost to Develop a Cleaning App
Initially, a web development company might ask you to invest between $500 to $2000 for building a website, and an app might cost between $10,000 to $20,000 with enhanced functionalities. Eventually, a well-built website or a web app alone can increase your sales by 70% in today's date.
Last but not least the cost to develop a cleaning app depends on which IT vendor you choose. There is a huge difference in the cost of building the same app of the same quality once the geographical location changes. For instance, the cost for an MVP of a cleaning app in North America is way more than it is in India. Moreover, India is known as the hub for IT outsourcing due to its feasible prices, best resources, and nill communication barriers.
9. Advertise As Much As Possible
Social Media is your savior here. Today more than half of the world is on social media and therefore businesses are optimistically using the resource to market their websites and services. You can create a business account and hunt for your target audience there. Moreover, you can use the platform to communicate with your existing clientele and tell them your seasonal offers or any other deal that might interest them. Further, you can approach the social media marketing firm or a digital marketing firm with your requirements.
To know more about Social Media Marketing from Us Click.
10. Go for Search Engine Optimization SEO
SEO is the most powerful tool in digital marketing. Now that you are on the internet with your services, you need that to be visible to anybody who searches for cleaning facilities. Search Engine Optimization increases the visibility of your website on Google search making your site rank on the very first page of Google SERPs.
SEO also channelizes the visibility of your website based on the geographical location and the segment you are serving. For instance, you are a cleaning company in Seattle, then you might want to limit your website visibility to the residents of Seattle and want to be ranked by the keywords "cleaning company in Seattle" or "top cleaning company in Seattle".
Also Read: How Much Does It Cost to Make an App: Total Cost Estimate Breakdown
Bottom Line
A cleaning business is an incredible idea only if you have a roadmap to increase your clientele and brand recognition at last. The aforesaid steps on starting your own cleaning business will help you create a strategy and move accordingly. Apart from that, a web application for your business is already an edge you hold in your segment. Setting up a business seems to be daunting at first, but with clear guidance, patience and persistence you can reach immense heights. In the cleaning industry, every small step counts.

Also read: Home Cleaning Mobile App Development Company
(Visited 93 times, 1 visits today)