How to Develop a Video Editing App like Magisto: Market Trend, Features, & Cost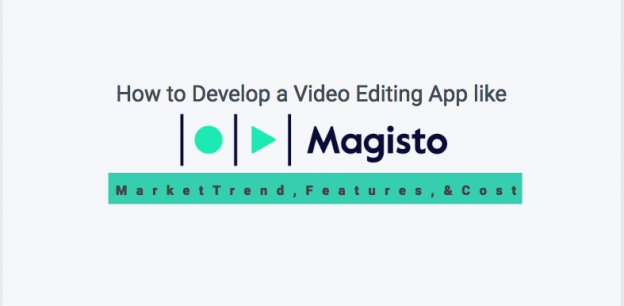 Magisto, the automatic video-editing app was never the first one that saw promise in the video-making and editing market, but it did make a difference with its AI-powered video editing features. As of 2022, the app version of this amazing video editor alone boasts 25,115 monthly app downloads. The official website claims to have 120 million users and is home to 350 million videos.
The numbers are enough for inspiring us to take this application as a case study to help us develop a video-editing app of our own. And if you are thinking along the same lines, then read on to know what makes Magisto special, the market trend for video editing apps, features, and technology, along with the cost you have to bear for your final product.
What Makes Magisto Special?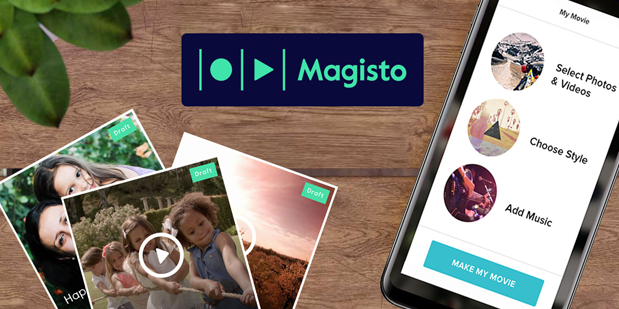 The answer to this question could be found in what inspired Dr. Oren Boiman (CEO & Co-Founder) to come up with the magical Magisto. In his words: (..) After the birth of our first child, my wife and I shot buckets of digital images. Like every other new parent, we were eager to make home movies to celebrate the new addition to our family.
It took us two WEEKS to come up with three minutes of video we were proud of! The irony? I was a Ph.D. student at the time, researching the science of Video Vision. That was when I realized that I could apply for my work in Artificial Intelligence to an everyday need for millions of people. That was the day I realized the world needed Magisto.
Bowman's idea and itch to solve this problem were soon met by Dr. Alex Rav-Acha (CTO & Co-Founder), Ph.D. Computer Vision and Video Analysis, expertise. The duo had the right interest and just the right qualifications that one would need to develop a video editing application.
Magisto's technology makes short videos by identifying the right pictures and moments, by adding music from its library save effort for million of its users. The help page on the website reads, "Magisto's Emotion Sense Technology uses patented story detection to automatically analyze and edit the raw footage into movies optimized for emotional impact. Whether you're an individual sharing your life experience or a business sharing your professional narrative, simply capture the moments that move you, Magisto turns them into moving stories."
Some other Examples of Video Editing Apps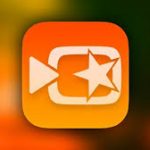 Developed by QuVideo Inc., VivaVideo is a free HD Video Maker with features like a music editor, crop, video effects, video splitter, slow motion, filters, etc. It works on all major platforms, that are Android, iOS & Windows platforms. For those who wish to shoot unlimited videos and remove the watermark, a premium version is available.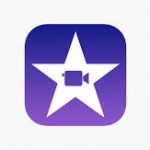 The first letter in the name is enough to let anyone know who owns this one. Originally released in 1999 as a MacOS 8 application, iMovie works wonders for people using any mobile device having iOS as its operating system. The app supports even 4k videos, allows to add tracks, and animations, and offers trailer templates designed by renowned filmmakers. Users can start editing tasks on their tablets or mobile phones and have the option to transfer them to their Mac later.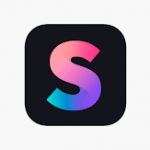 This app is one of the strongest video-editor, but sadly, it's only available for iOS users. Developed by GoPro Inc. Splice allows you to make your casual, home-shot, self-made adventure video look professional. Some of the key features include a video recorder, heading, greeting adder, video recording, etc.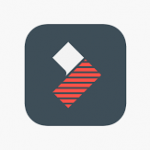 Filmora has been a major player in the video-editing software market, and now it's making its presence felt on both the Android and Apple app stores. The amazing all-in-one editor comes packed with features like a photo-video mixer, templates, a music library, popular ratio support, a reverse video player, etc.
How Big is the Video-Editing Mobile App Market?
Video editing apps are on the rise nowadays. Reason? Much of content marketing today revolves around video development and sharing. 81% of businesses are now using video as a marketing tool. Such immense interest in video marketing is not for nothing.
A. According to Statista, 89% of Internet users in the U.S.A. watched online video content on any of their devices.
B. A rise of about 400% was reported in a study by PointsGroup between the years 2012 to 2024 for the number of views on mobile videos.
C. Biteable reports that mobile video consumption rises by 100% every year.
D. According to YouTube, users view more than 2 billion hours of video each day on its platform. Buffer reports that 25% of companies publish videos every week.
All the reach and rapid rise should be attributed to the ease with which users can play the videos on their devices, which is also the reason why bloggers, content marketers, and companies planning their digital marketing strategy are eyeing the mobile video market. Magisto, and other apps like such, have made their entrance just on time.
Few Points to Consider Before Starting Your Video-Editor App Development
1. Central Idea
We know there are plenty of video editors already on app stores, yet companies build another such app to build a business. What makes them so confident that they throw money for a concept that's been done to death already? It's the twist. Magisto had AI-powered video editing, Snapchat lets you share videos and pictures that disappear after some time, and iMovie enables you to create video trailers in no time.
These are the central ideas, or special features, that act as the cornerstone for the business model of these business models. You can copy features of someone else, along with the monetization model, but copying the central idea means you should be big enough to wage a war against your competition.
2. Target Audience
Your amazing idea will fall flat on your face if there is no one finds a use for it. Humanity can do without Snapchat, but it still uses it because it's fun. There was Facebook for online socializing, but people chose WhatsApp for messaging, because of its easy messaging. Every startup/app is built to address an issue that is being faced by a pool that's big and good enough to pay for your services
3. Features to include in yours?
Some features are the bare minimum if yours is a video-editing application, and then some are exclusively designed according to your central idea. We will see all the features in detail in the section.
4. How Will Your App Make Money?
Generally, publishers use a freemium model for their applications. In this, some basic features are given for free, while the advanced ones could be accessed by paying a small amount. In-app purchases are another way to make money. In-app advertising could be an option too. Read this article to know more about app monetization methods.
What Features to Include in Video editing Mobile Apps like Magisto?
Video-editing apps have two panels, user and admin.
a. User Panel
b. Admin Panel
Feature on User Panel
a. Signup//Login
b. Email/Mobile code verification
c. video/movie Maker
d. Multiple themes & editing styles
e. Add Music from Library
f. Upload Music from the Device or Cloud Storage
g. Video Post
h. User Actions
i. private album
j. Variety Channels
k. My Account
l. My album
m. My Movies
n. Coupons
o. Subscription
p. Sound effects
q. Filters & stickers
r. Settings
Admin Panel:
A. Login
B. Dashboard
C. User Manager
D. Themes & Editing Styles Manager
E. Subscription Manager
F. Coupons and Referral Manager
Additional Features for Video-Editing App
1. Real-time Analytics 
Real-time analytics make it easier for you to manage all your user-related data as it is created. Status like the number of videos created, type of subscription, number of users, and user retention, could be directly monitored using this dashboard.
2. Integrate Payment Gateway 
Makes it easier for users willing to unlock premium features or make an in-app purchase.
3. Edit old or recorded videos
Ensure that the app you create has this functionality to work with the already recorded and old videos via the mobile app.
4. Artificial Intelligence
Integrating AI into your app's engine won't be an easy job, but it will do wonders if could just make it happen. Take MAjisto's example.
Required Team Structure
Now that we have seen the qualification so the co-founders of Magisto, I guess it's safe to say that it takes a team with the right expertise to build and market such an application. You can pick your team by hiring professionals on a freelance basis, although it's something that's advised against. Because in that case, you have to act like the project manager, which is one hell of a job in itself. So it's better that you hire a good and reputed mobile application development company for the task. In both cases, the following will be the positions that will be needed to be filled:
i. Project Manager
ii. Android Developer, iOS Developer, Back-end App Developer
iii. UX/UI Designers
iii. Graphic Designer QA Testers
What is the Cost of Developing an App like Magisto?
There is no upper hand when it comes to developing a video-editing app like Magisto. Factors like app complexity, size, additional features, the number of mobile platforms you want the app to run on, and the country where your project is being handled affect the cost greatly.
Summing up
If you are looking for a professional app development company to make an app like Magisto then VerveLogic can be your one-stop solution for mobile app development and web development. This is because we have a team of experts and market experience. You can get your app or website developed at the best price possible.
Also, if you are looking for branding solutions or online marketing for your brand then you should check out VerveBranding and Verve Online Marketing today and make your brand stand out.
(Visited 379 times, 1 visits today)