How to Develop a Mobile App Like Instagram And Monetize it?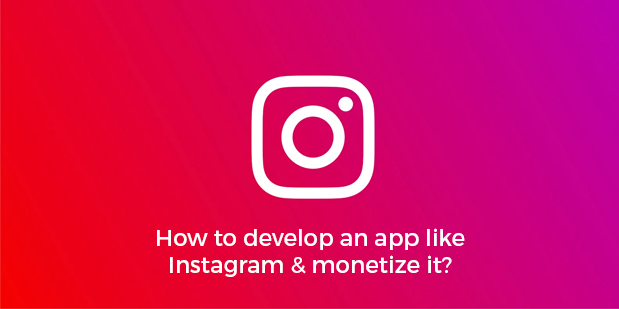 The most popular photo and video sharing Facebook-owned application Instagram has taken social networking to an altogether new level. Getting inspired by its immense success, many applications like Snapchat, Flickr and Swipe tried hands on it, though varying in their core values and functionality. The number of smartphone users is expected to reach 3 billion by 2020 which would also give rise to camera users and getting great pictures, people would like to post more and more on platforms like Instagram. You will be amazed to know that around 95 million pictures are posted on Instagram on daily basis. Noticing such great potential, you might tempt considering it as your startup idea. We are here to help you out! Let's uncover how to develop an app like Instagram and monetize it.  
Evolution of Instagram:
By the end of the year 2018, the number of users on Instagram rose to 1 billion which is one-eighth of the world's population. It started with allowing users to post square images using few filters. The company could raise multiple rounds of funding experiencing a rising engagement. When Instagram took birth, we had separate tools for editing pictures and posting them on social media while having both functionalities in one became the unique selling point for the company. The platform could make a user base of 1 million active users within two months. 
The app is free to use and available for both Android as well as iPhone users. The old users must have seen Instagram evolving through various stages. 
1. Photo Editing: Through Instagram editor, users can add a number of colorful filters to the picture along with cropping it, rotating it, adjusting the balance, and perform many more functions. When you try posting the image through your gallery on Instagram, it asks you whether you want to Direct it, post it in Feed or show it as Story. Posting a great picture on Instagram starts with taking a bunch of great shots in natural light so that you have choices. Pro tip would be to capture a square image already so that you do not have to cut any part or put glassy borders around. When it comes to choosing the right filters, the taste varies from person to person. Around 30% of people are seen to post images using the same filters because that's what satisfies their taste and suits their color tone or appearance. According to a US-wide study, Clarendon is the most used Instagram filter.
Instagram also allows people to adjust the intensity of filters they use. There is a separate window to manage filters from where one can select which filter, they want to keep editing future images. Besides, Instagram also allows multi-image posting. 
2. Messenger: Apart from providing amazing photo editing capabilities to the users, Instagram also allows instant messaging services through which you can send messages to the people you follow. "Direct" serves as an integral part of the platform through which users can communicate with each other. If you send any message to the users you are not following, then it will appear in their message request box. If your message request gets approved, then all your future messages would be shown in the inbox. The Instagram Direct messages appear in the form of bubbles so that it becomes easy for you to follow along with the conversation.
The app sends a notification whenever you receive any message on Direct. Once you visit the app, you will see the notification displayed over the arrow icon shown in the top right corner.
You can also tap the arrow button to reach your inbox and start writing a new message with + New Message. You just have to type the username you want to send your message to in the To: field. Instagram also gives you an option to give group messages a name. you have an option to mute incoming group messages as well. Instagram also allows users to share posts via Direct. Suppose you have liked a picture a lot and want to share it with your friends, you can do it by tapping on the Arrow icon below that picture. 
3. Marketplace: I personally love Instagram for being a platform full-on innovations and fun elements capturing interest. We have seen Facebook not putting much effort into its slow-paced marketplace feature while over Instagram we can see the construction progress. Apart from letting the sellers showcase their products, Instagram also allows them to buy the products within the app. Sellers have often experienced losing customers due to following along shopping journey whereas now they are relieved. Earlier, sellers used to just show products and when the prospects wanted to buy, sellers had to redirect them onto their websites. Now, we can see the changes. From now on, the product catalogs can be connected to the Instagram accounts of sellers. Any item or offer can be purchased immediately through Instagram whereas payment is handled by PayPal. This functionality is currently available in the US and is under beta testing. Instagram is moving more and more towards marketplace features by the introduction of shoppable posts and even payment.
Marketers are making rich use of the Instagram marketplace as their search for capturing a huge chunk of the audience ends here. We are expecting further advancement to the existing shopping features on the platform like using AR and VR for visual presentation and improving user experience. Machine learning might power text, visual, or even voice search. Ecommerce websites or app owners should keep an eagle eye on how Instagram is slowly stepping into the industry. Smooth searching and secured payment are the two aspects counted for the success of any marketplace and Instagram seem to work well on both. Now that Instagram has turned out to be a great marketplace, sellers would have a new platform other than Amazon, Flipkart, etc. to work upon.  
New Features on Instagram: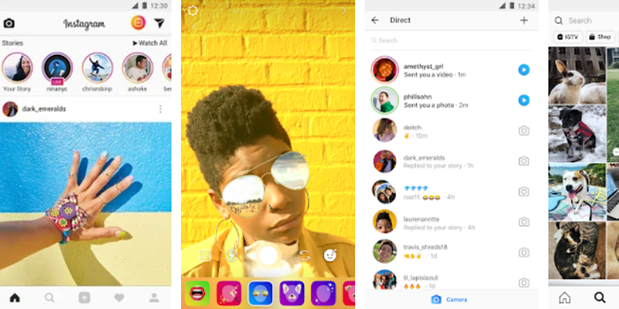 An ever-evolving platform like Instagram cannot standstill. You must have noticed small things coming in a matter of few days. Here we are listing out few latest features of Instagram. 
1. Chat stickers: The new Stories sticker on Instagram are called Chat stickers which let people ask their followers to join a new group chat and then gives the poster the power to select who can join. It basically joins all the other types of stickers that Instagram has come up with so far like mentions, polls, question boxes, hashtags, etc. The chat sticker is new and kind of straightforward. Instagram is placing this as a solution for users who would like to have a big group conversation for something like making plans. 
2. Ad placement in Explore section: Users generally visit the explore section to discover new accounts or brands to follow. When we tap on one image, we see similar posts by scrolling down. Now, the algorithm would detect your choice by the type of image you tap on, and based on that ads would be shown to you. 
3. Storing content: the Instagram app will have a small tweak according to which it will allow Stories cameras to save content for 7 full days. This was historically held for 24 hours. 
4. Updated Ban policies: The accounts which violate the community guidelines of the platform are disabled. It is easy for troublesome accounts to get around if they're producing a huge amount of content. Now, there would a policy according to which Instagram is allowed to shut down the accounts if they are responsible for a defined number of violations within a specific window of time.
Astonishing Statistics related to Instagram: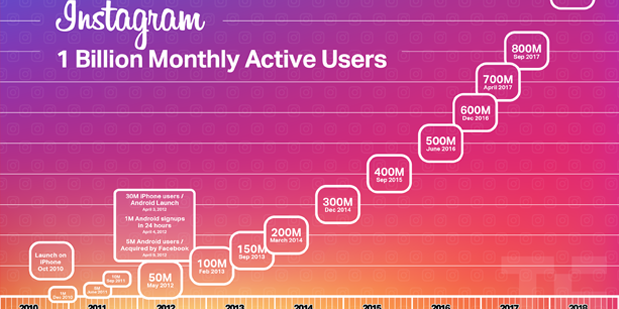 i. As of June 2018, the social network reported more than 1 billion monthly active users worldwide and the social media network's daily active users stood at 500 million.
ii. With over 120 million active Instagram users, the United States is the photo-sharing app's leading market based on audience size.
iii. This statistic presents data on social media platforms used by marketers worldwide as of January 2019. During the survey, 73 percent of responding social media marketers stated they used Instagram to market their businesses.
Now that you have seen Instagram evolving through many stages, you must have understood that it is a tricky task to plan, build and execute a platform like Instagram.
How to develop an app like Instagram?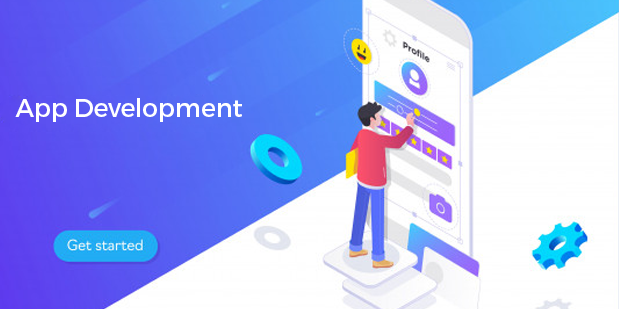 For starters, mobile app development demands a lot of preparatory work. Here is the process to get a successful photo/video sharing app built. 
A. Market research: The first and foremost step is to conduct deep market research and analysis to define your target audience and their choices. Find out their needs and what they are not getting on the existing similar platforms like yours. 
B. Competitor analysis: Prepare a list of your competitors and analyze the features they are currently providing. Look at people's reviews on them. Do they demand anything additional? What are the things that excite their customers the most? 
C. Unique app concept: In order to create a buzz, you need to have some kind of uniqueness in your app concept. Finalize your outstanding features so that you can let people know about how you are better than others. 
D. Define your goal: Define your strategy in terms of your goals with the project, budget, timeline, and technologies.
E. App promotion: If you have the USPs ready in your hand, start the pre-launch promotion which would pique interest in users' minds. Prepare your PR and marketing strategy as well. 
F. Communication channel: Build a communication channel with your users so that after the launch, you can instantly get reviews. 
G. Select a good and capable development agency having a fair amount of experience so that you do not face setbacks performing any of the processes. 
Collecting the preparatory materials, you need to start with MVP which is a basic sharing app containing core functionalities. Keep the following things in mind while proceeding. 
H. User-friendly design: Users choose great pictures to upload so definitely they would want some great design to match up with. Your app design creates a special connection with your users. It should be memorable and visually impactful so that even after leaving, users would like to come again. 
I. Intuitive user navigation: Navigation is something that promotes ease and efficiency inflow. It is not just about the design aesthetics. Consistency, clean interaction, and simplicity should be the three things you must offer. 
J. Eye-catching graphics: There should be eye-catching elements in the app that can be remembered by the users even if they are out of the application. 
K. Personalized content: In this era of AI and machine learning, users would definitely love to have a dedicated kind of content for them. This means, if they get to see what they are already interested in, they will be able to save much time. Suppose, there is a user who likes to browse through the traditional stuff, then show a bunch of such things in the explore section. This way, you will be able to serve customer needs and also get some bucks from the associated sellers by advertising their products in your space. 
L. Well-functioning app: On top of all the above-mentioned requirements, you need to have a fully functional bug-free application so that the users do not get irritated while operating it and would like to come again. 
Here's how you can make a difference: 
-> Come up with unique filters, effects, textures, and editing possibilities.
-> Assist users with some editing lessons for top-notch editing.
-> Allow them to create themed photo albums and set the privacy.
-> Allow them to share photos between phones and other devices easily without signing up.
-> Give dedicated functionalities to users depending on their niche like separate windows for designers, animal lovers, food lovers, etc.
Instagram Technology Stack: 
The coding language and framework used for the creation of Instagram include:
>> JavaScript
>> Python
>> React
>> React Native
>> Java
Additional tools are also used for compilers, monitoring, server management, and other important things. For example, the company uses cloud computing services such as Amazon, Amazon s3, Amazon EC2, and EBS. For such a loaded service and massive content, PostgreSQL serves as a great solution. 
Features you need to have on an Instagram-like app
1. Authorization
–> Creation of a new account
–> Sign up via social media sites
2. Editing profile
–> Adding/editing/removing personal data
3. Posting
–> Uploading pictures using editing tools
–> Adding tags
4. Social features: 
–> Inviting friends
–> Social sharing
5. Feed
–> Like
–> Comment
–> Follow
6. Photo Editing
–> Filters
–> Adjustments
–> Cropping
–> Rotating
7. Messaging
–> Text
–> Pictures
8. Geolocation
–> Detecting location of an existing image
–> Detecting current location
10. Notifications
–> Push notifications
–> Email notifications
11. Search
–> Search by username
–> Search by tags
Monetization of Photo Editing App like Instagram: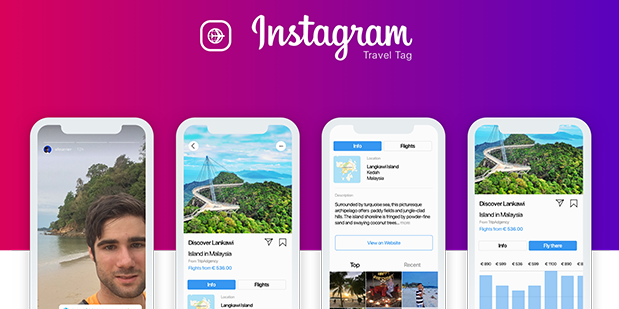 A. Sponsorship and Advertisement: Businesses can turn into advertisers over the platform through promoting their products or services. They can share images, banners, videos, and content related to their services and get followers. Nowadays, mobile ads serve as the easiest and common way to make money from a free app. According to statistics, 7 out of 10 apps have already embedded commercials able to generate payments for each display on per click, per impression, or per install basis. 
B. In-app purchase: In-app purchases can include a wide variety of things that are being sold out through the platform. For example, additional filters, effects, or enabling users to sell their photos so that you receive a commission. 
C. Marketplace: Get an extension to your existing income by including a marketplace over the platform through which you can earn a good amount of commission if the sellers are able to convert their clients through your app. Instagram currently does so by the introduction of Checkout. Checkout is the new Instagram shopping feature for shoppers which allows them to buy products directly through a built-in storefront. 
Besides providing an amazing platform to air pictures, being Instagrammer has also become a loved career option for people. You will get plenty of influencers over Instagram working in different niches like Photography, Fashion, Healthcare, etc. Businesses approach such people to promote their products or services. Moreover, millennials are increasingly becoming tech-savvy who don't like to trust celebrity endorsements or any other kind of traditional advertising method. Though, they love to buy under the influence of micro-influencer having not so less and not so great numbers of followers. Millennials are probably the biggest generation using Instagram with 53% of the users aged between 18–29 and 25% aged 30–49. It is clearly a love for most of the youngsters out there. 
According to Statista, Industry analysts estimate that Instagram will grow to approximately 30 percent of Facebook's ad revenue up until the end of 2020, with the majority of Facebook's new revenue being generated through the photo-sharing platform.
Looking at the potential and revenue scope of such a space, you would definitely like to try your hands on it. Feel free to approach us through the comment section to gain more insights. 
(Visited 36 times, 1 visits today)