How Social Mechanism Can Be Leveraged To Get The Better App's User Base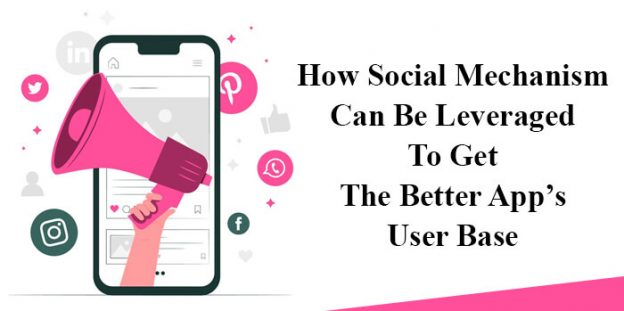 Human being has an innate tendency to interact and settle down with like minded people which  are called as friends. People with common interest form groups, exchange knowledge, extend the interaction, compet and further evolve in life.
This social mechanism can also be implied in app design. When people download apps they do with the intention betting some value out of the app. This is the motivation of more or less every individual who downloads an app. Such like minded people can be seen together or grouped to be called as app's user base.
But most of the time despite downloading the app, the bounce out ratio is also very high. This shows that the app developers have huge issue with the retention rate of the users within an app, therefore there is a strong need to reduce this rate and expand the user base.
In this post, we focus on the importance of social mechanism to expand the app user base.
Let us begin:
Social Media Incorporated In An App Can Bring Better Anchoring Of User On The App
Apart from having a great ux/ui design app for android or iOS platform, incorporating social mechanism in the app structure will provide better users interaction. User interaction play a great role in anchoring the users inside the app and also attract new users. Developers should definitely embed different social mechanism inside the app to enhance the interaction level within the app. When done correctly, social mechanism can easily boost the retention rate within users
Here's the list of ways by which social mechanism can help in expansion of user base of the app:
Promotion by existing users will bring new users
In real life people love to flaunt their achievement or feel happy to share new from their personal life. Similarly, in app world developers should leverage the freedom of promotion by integrating social media sharing tools that allow users to share experience with their family and friends.
For example, if you are developing a game app, make sure to give the player the opportunity to share its achievement and success among friends and family.
This way not only existing users will feel better engaged but also attract new users. This sharing principal satisfy the inner needs of human behaviour to share the achievement they have in their life,hence, it gives sure shot results.
Share the entertainment part
Create app for ipad, android or iphone, make sure to induce simple ways of sharing actions done within the app. For example, if any users find some content or activity funny or joyful, they may easily share it on their social group easily without any complicated procedure. Like instagram provide an easy option to share any post that entertain users.
It is a natural tendency when people are stuck somewhere, they seek assistance from friends and family. It is usually seen that app users proactively help fellow app user and enhance the interaction level. The ability to ask assistance by easy sharing option makes the users even more involved with the app and also attract the new visitors. This rescue cry in social media can easily attract the attention of the large number of communities and increases the curiosity among people.
Referral schemes are the easiest way to gain new users and also make the app go viral. For example, dashboard developers use referral scheme to users  and get better earning from it. Referral scheme brings new partner for the developers who already have good user base.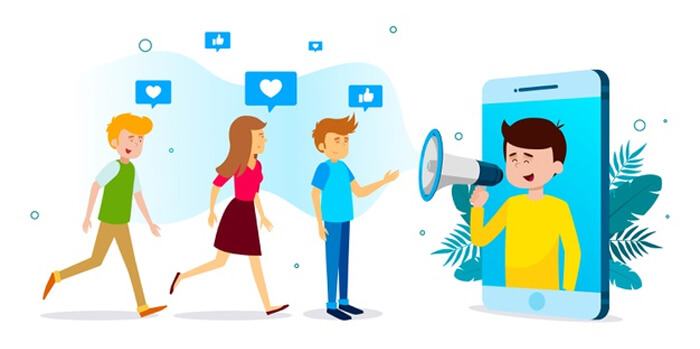 Drive towards a specific goal
One of the most successful ways to bring better participation of users is through directing towards a specific goal. For example, dropbox launched dropbox space race which is a perfect example of integrating social mechanism. Dropbox space race was designed for universities. It offered free points to students and schools for successful inviting other university or school. This program saw a good amount of success as students got a personal benefit as well as competed to make their school the best.
Design to make interaction easy
Human tendency is discussing about several topics within like minded group. People react to the content generated by other and in a way form a tribe. Developers should keep in mind while developing the app should incorporate easy sharing tool that allow the users to discuss their questions and answers, post comments etc.
Always remember providing interaction quotient will grip the users easily and provide better retention.
Help users to compete and compare themselves
People always love to compete and share their results in their group. App developers should integrate right tool that encourages healthy competition and increases the app engagement within users. The best way to do it, is by flashing the friends score or achievements which can act as a motivator and glue the user to the app for scoring better.
Conclusion
The above mentioned points clearly depicts several ways by which social mechanism can be incorporated in app world. Social mechanism in a mobile app create better user engagement and spread the word about the app to masses in order to bring curiosity among people.
(Visited 24 times, 1 visits today)