Best Ridesharing Apps in 2021 for Social Commuting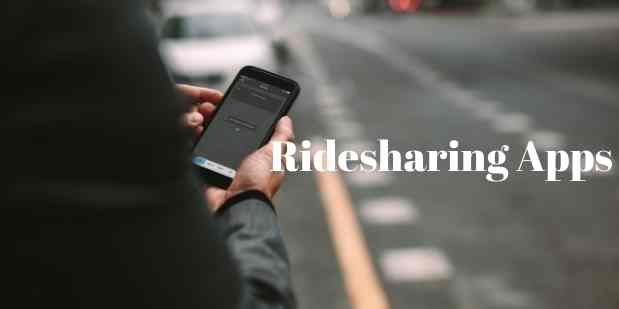 Yes, we are benefitting a lot from the technology in today's world as it is making our life simpler day by day. With some next-gen solutions, we are being able to do many tasks which we thought were never possible. Similarly, technology has made travel stress-free. In a very small time, the traditional taxi business was disrupted by many ridesharing apps, and in many countries, these smart applications were able to wipe out the traditional traveling ways. Well, no matter what we think these top ridesharing apps have made our travel easier.
According to the latest research done earlier last year, the rider share market is expected to reach USD 218 billion by 2025. Well, this doesn't come as a surprise because of the rise in popularity of ridesharing among the users. Surely, people will be looking for new options in the new future and the mobile app development companies will be intact. Because of this reason many entrepreneurs are collaborating with top IT outsourcing companies in India in order to start an online ridesharing business. But before that, you must have an idea about the top ride-sharing apps and what they are doing right.
Top 7 Ridesharing Apps in 2021 
1. Uber (Android Rating: 4.2, iOS rating: 4.7)
Uber is one of the world-renowned and most popular applications in the ridesharing industry. Headquartered in San Francisco, Uber is currently serving in 69 countries and has generated 14.1 billion USD in net revenue from 100 million worldwide users. Uber is one of the biggest reasons for the annihilation of traditional taxi services.
Uber's efficient approach towards serving its customers is accepted by many other ridesharing apps worldwide. Uber introduced its effective UberPool in 2014 as it was a massive success of that time. 
Rider Aimed Top Features
-> Rides can be scheduled before the actual time
-> Available for people with service animals
-> Making it easy to pay by allowing users to make payment until they book the next one
-> Ability to add multiple drop-off points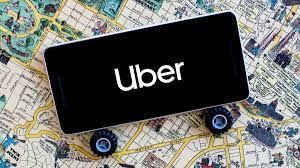 Drivers Aimed Best Features
-> Allowing the users to provide a tip to the driver
-> Special features and accommodations for hearing-impaired drivers
-> Allowing drivers to list the reasons for cancellation of the ride from their end
-> Active Measure system to measure driver performance
2. LYFT (Android Rating: 4.2, iOS Rating: 4.9)
Lyft is also a very popular application but in the market of US and Canada only. Being a straight-up rival of Uber, Lyft operates in around 600 cities as it was founded in 2012 by Logan Green who is also their current CEO since its inception.
As per Lyft, it offers an affordable, memorable, and welcoming rider experience. Its ridesharing model is also amazing as it allows you to book rides at a discounted price. The most amazing feature is the short-waiting time but also involves the driver as they also do not wait for more than a minute for the passenger as other riders are also involved. 
Rider Aimed Features
-> Shared service with other users at a discounted price
-> Drivers can pass through background checks to ensure safety
-> "One Tap Ride"
-> Features like "Lyft AMP" to help you locate your driver in the dark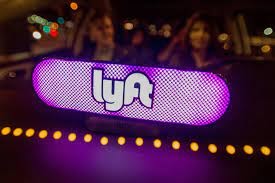 Driver Aimed Features
-> Separate Application for drivers
-> Allowing them to earn tips from other riders
-> Primetime pricing leads to increased earning
-> Marking the current ride as the last ride for the day
Also Read: What is the cost of developing a Taxi app like Uber and Ola?
3. Via (Android rating: 4.2 iOS Rating: 4.2)
Via is one of the leading ridesharing applications which is emerging as a winner in this world of Uber and Lyft. Currently operating in 20 countries it partners with local organizations and is headquartered in New York.
As soon as the user books the ride, they are instantly connected with the rider that travels along the same route. They believe a car ride-sharing app helps reduce the carbon footprint of nature.
Rider Aimed Top Features
-> Affordable rides
-> Referral for free riders
-> Corner to Corner pickup for a faster commute
-> Real-Time Customer Support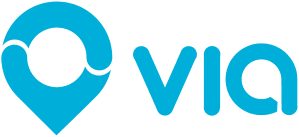 Driver Aimed Features
-> Signing Bonus (Up to $400)
-> "Rent a Car" for drivers
-> Small service fee
-> Flexibility to ride whenever they want
4. Bla Bla Car (Android rating: 4.4, iOS rating: 4.5)
Bla Bla Car has a unique business model, as it allows private vehicle owners to list their vehicles on the app along with their pickup and drop-off data. So, if any passenger wishes to join them, they can request the ride and share the expense. With every successful ride, Bla Bla car takes the 12% commission as it bridges the gap between the driver and passenger. So, if you are planning to enjoy a comfortable trip and want to save time and money then Bla Bla car is among the best ride-sharing apps for you. And many top outsourcing companies have developed such applications to make it easier for other businesses. 
Rider Aimed Features
-> Can book a ride that feels affordable and safe
-> Can even book the last minute seats if available
-> Book drivers which are nearby for quick services
-> Women drivers have with only women option

Driver Aimed Features
-> A unique rating scale for drivers
-> Drivers get the power to decide who can ride with them
-> Easy to post a drive in seconds
-> Reducing fuel expenses by not traveling alone 
5. Bridj (Android Rating: 3.4, iOS Rating: 3.6)
Well, the ratings are not that much amusing to see but surprisingly it manages to gather the crowd in the same direction around Sydney. This on-demand application is a new ride-sharing app that offers public transport buses for commuting. This application manages to dynamically route the vehicle to get to the destination in time and many mobile application companies can easily achieve this. However, you have to walk a mile to reach the common pick-up points to avoid any lags. 
Rider Aimed Features
-> Allows making payment through credit cards
-> Helps with walking directions to pick up points
-> Facilities like Wifi and USB Charging
-> Special Access for Physically Challenged People
Driver Aimed Features
-> Easy Routing
-> Dedicated application for the drivers
-> Bridj team provides the training
-> Tablet access to track passenger's bookings 
6. GoKid (Android rating: 4.1, iOS Rating: 4.2)
Gokid is headquartered in New York and is currently operating in around 25 countries. It allows users to book a ride for their kids with the families they trust. It is a great commute service for parents who are super busy. The best thing about this application that parents can take turns in driving their kids to places. This digital platform is very famous as it works on safety by connecting parents with families they know in order to eliminate the risk of any mishap. 
Rider Aimed Features
-> Allows parents to track the journey in real-time
-> Work on mutual favors as no one needs to make any payment
-> Relax on heavy workload days
-> Makes the journey entertaining for the kids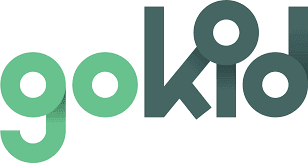 Driver Aimed Features
-> In-app messaging for updates on the trip
-> Offers flexibility to choose when to drive
-> In-app messaging with other parents
-> Provision to invite friends from your contact list
7. Hitch (Android rating: 2.8, iOS rating: 4.2)
Services offered by Hitch are very limited as it operates between Austin and Houston only. Riders and drivers heading to the same city are matched for ridesharing. The trip starts at a low price of $25, because of which it has become rapidly popular in the area. A user is allowed to book a ride between 7 AM and 7 PM, which would be acknowledged in 2 hours for sure. The best feature is that you do not have to wait for pre-booking to get on the next long trip. 
User Aimed Top Features
-> Rides cheaper than bus
-> The middle seat is never matched
-> Offers comfortable sedans
-> Can book a ride even an hour before the ride
Driver Aimes Top Features
-> Can easily make up to $120 for a round trip
-> Easy pick-ups and drop-offs
-> Provision of coffee breaks on the way
-> Ability to post the trip schedule with the riders
Conclusion 
The ride-sharing business is growing day by day for the convenience and cost savings it provides. If you are also planning to run such a business then consulting with top IT outsourcing companies in India would be a great idea. With the implementation of some unique features for both drivers and riders, you can get huge rewards if your ride-sharing app is successful. Hire a mobile app development company that beliefs in innovation for the development so you can leverage the benefits from this ever-growing market. 
Also Read: How Much it Cost to Develop a Bike Sharing App
(Visited 120 times, 1 visits today)