The Need of Retail Apps To Stay on Track Post Covid-19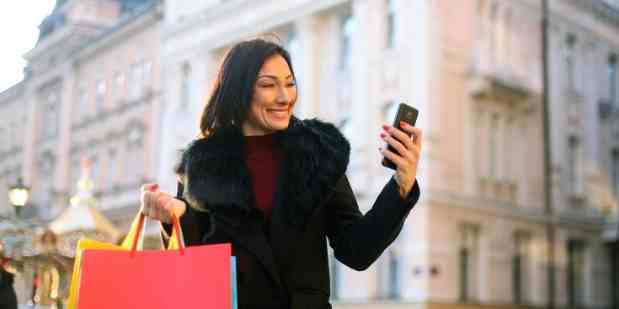 It is true that coronavirus has taken us back in our lives. From social norms to shopping habits, everything has changed as we have to adopt the new rules of living our lives in order to keep ourselves safe. If you also own a business, especially a retail & thinking that people are not taking this virus seriously then you are wrong. Many companies have already started seeing the decline in the sales & with the lockdown still in many parts of the world, even the essential services businesses are also struggling.
Today let us talk about the retail business as they are among the ones which has suffered the most because of this pandemic. As per many reports, around 80% of the world's businesses are expecting a long term impact from Coronavirus & around 90% are preparing for a slowdown. If you also own a retail business and sell your services/products online then we have a few aspects that every retail shop has to offer with their mobile app development Chicago.
Moment Shopping Experience
Coronavirus has made retail shopping more difficult. Everyone around us looks for uniqueness, & from now on you have to make the shopping experience more exciting for the users so they can shop online & as easy to shop. Customers are constantly looking for online stores which make them feel home & special. No matter, if you have a mobile app development Chicago or a physical retail store. But because of the lockdown and coronavirus, people are hesitating to go outside and if your store is able to adapt to these circumstances to cater your customers you can overcome this situation.
As we have mentioned, you have to create a new type of retail experience, like Augmented reality & virtual reality as they can help you gain momentum. So, we suggest not to worry whether you will have the customers or not, focus on how you can make it easy for them to shop. People are taking Covid restrictions very seriously & you being the owner of the business must consider this as the opportunity to make your services/products more better. With AR & VR you can give a new touch to the customers through your app which your users will embrace and give you the benefits.
Open Channels for Communication
Transparent interaction is what every customer seeks from the mobile application that makes their life easy. Every business prefers brands that interact with their business on a personal level. If people feel connected to your brand they will likely buy something from you. Having mobile app development Chicago can reap the benefits for your business if it is able to connect you with your users.
There are many ways to do it, like having an amazing & seamless interface. Simple & easy design with some unique features can do wonders for you. Being a retail business we suggest that you must have an addition of AI(Artificial Intelligence), ML(Machine Learning) & even the chatbot technology for quick & easy resolutions.
If you have ever researched the online market then you will know that Chatbots are the next big thing. As per many reports, retailers that have incorporated chatbots in their mobile app development Chicago has seen a rise of more than 85% in customers in less than 2 months. These numbers can be rigged but chatbots are an amazing way to improve customer services online. Chatbots help in promoting self help service that rapidly growing customer care trend, deliver more accurate suggestions, exclusive access to previews & a highly personalized application.
Supporting the Omnichannel Experience
You need to interact with customers across multiple channels. As per reports the businesses are investing constantly in omnichannel experience in 2020, the number has increased from 15% to 78%. But the main challenge is to provide a consistent user experience online that integrates consumer preferences. Perfection in the mobile app development Chicago with multiple channels is the key in these hard times. There are many applications that give the similar experience online & offline that means that customers must feel like they are walking in the store while operating the application.
Fast & Contactless Payment Alternatives 
With swift & secured online payments you can secure your consumer trust, in-store experience needs to be just as streamlined. With coronavirus on rise, we suggest you stop the contact payment system as it encourages more and more contactless delivery and since the lockdown, around 30% of mobile applications have stopped any kind of cash on delivery which is appreciated very well by the customers & users. According to the reports, this trend will not slow down anytime soon and more and more going to enterprises are going to invest in more seamless & secured online payments.
We know that Covid 19 has taken all the industries by storm but you look at this like a huddle which you one crosses you will be a winner. But if you stay back & lose your hope then there's nothing you can be done. In this pandemic, discover how apps can take their business to greater heights. If you have a mobile app development Chicago then you must look for the best experience for your customers through apps from immediate home deliveries to supply chain transparencies & everything beyond.
Everyone is adapting is the new normal and it is true Covid 19 is not going away any time soon. We have seen that Covid 19 has already impacted the ecommerce business and if you are not able to attract more customers than same is going to happen to the retailers business as well. So, as a business owner, you need to prepare for a post-COVID-19 era.The customer experience (CX) has become the top-most priority for brands during the pandemic. They no longer base loyalty on price or product.
These are the points which you need to consider if you own an online retail store and don't want to get drowned by Covid. We hope we were able to help you with your online store & can benefit from this blog.
(Visited 35 times, 1 visits today)