Decline or Growth: IT Sector Amidst the Pandemic "Covid-19"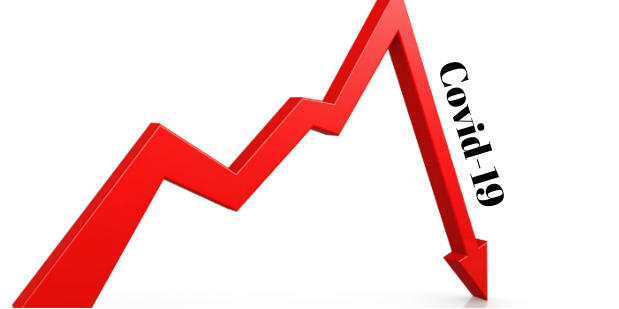 The entire world is currently struggling against the Covid-19 pandemic. The reality is that the virus is spreading quickly and approximately 13,000 new cases are coming per day. Sadly, we don't know how many people will be infected or pass away from this pandemic. It's an uncertain time with lots of unknowns, and not just the public health but the outbreak of this virus is also impacting the economy. Sectors like IT, BPO, TRAVEL, HOSPITALITY, AVIATION, etc. are facing big challenges in keeping their business going on. Speaking of the IT sector, even the talented techies are finding it extremely difficult how to handle this disaster. In fact, every possible business continuity plan seems useless at present. Coronavirus could further lower the growth of the IT sector by a few notches. The infectious virus has caused the IT sector to crash globally. This means as a marketer,  you will be affected.
Several big companies of India and all across the globe have already started to shut down till the situation gets in control. The virus outbreak has forced most large tech companies to either shut down for a few months. They are taking every possible precaution and therefore relying on remote tools. As a precautionary measure, Infosys departed one of its buildings in Bengaluru. Another case of Dell India, where the company has quarantined one of their employees who has tested positive for Covid-19 after he returned from the US. According to the spokesperson of Dell, all team members who came in contact with him have been asked to work from home.
Well, work from home might sound like a good decision right now but it can be very dangerous for IT companies and other sectors. This step can lead to leakage of sensitive information and data thefts and no company wants to put itself at risk. The Department of Telecom (DoT) doesn't allow the office's VPN (a virtual private network) to connect to home IT infrastructure. But DoT is likely to offer a four-week exemption to this rule.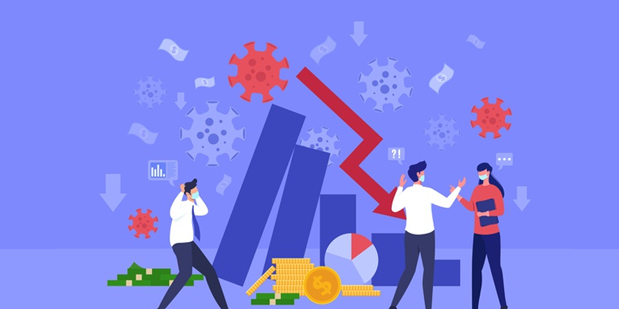 In this article, you will get to know how the coronavirus is impacting marketing along with the data. 
The virus has caused retail sales to drop and businesses are going to suffer for at least to recover from the losses over a year. For instance, Apple has shut down its stores to help reduce the spread. This means not just the companies but even the employees have to fight for survival. If we look at the monetary loss globally, the COVID-19 will cost the global economy $2.7 trillion which is humongous. Companies are not only losing money but they are losing traffic and conversions.
As the impact of COVID-19 continues to unfold, the impact of coronavirus will be on the consumers as well as marketers both. Look at the stats showing traffic growth or decline in almost all the economy sectors due to Covid-19. 
After studying the current condition of so many IT companies, it is now clear that the organic traffic is getting down. After looking at the traffic stats from a global perspective, we found out a jaw-dropping decline in organic traffic for most industries. Not only this but conversion rates of most of the industries also saw a downfall. Even the financial sector, which had big traffic booms in traffic, dropped in conversions.
IMPACT OF COVID-19 ON INDIAN IT INDUSTRY
Typically, Indian companies are ensuring strict measures to control cost and even trimming human resources. Retention of employees will be governed as per the needs of the clients, skill requirements, and the financial health of the company. As a result of a continued slowdown in business, IT-ITeS companies will decide which employee will be cut down till the situation get better on the basis of the following factors: 
Skills and competency
Outcomes and impact
Costs and compliance 
Hiring staff on a contract basis or outsourcing has been a trend across IT industries for a very long time now. Speaking of the current scenario, it has become an urgent requirement for the IT-ITeS sector to hire staff on a contract basis as per the requirements of the project-based work. Flexible staff could be the first to be laid off during such times as they come with variable cost structures and minimal compliance requirements. However, due to Covid-19, organizations are being forced to review their business and employment strategies again. 
Many of the IT companies are also seeing postponements in the hiring process of contractual workers. Though the real impact will be visible 2-3 weeks down the line. Startups are already feeling the heat as they are not able to bear the losses. If Covid-19 becomes a long-term phenomenon all across the world, then it is going to affect the Indian IT sector badly as a lot of the business comes from outside of India with high exposure to the US and Europe. Then companies will have to bear the brunt with varying degrees of impact.
If the current situation persists for long, the temporary workforce may have to come in for reduced pay as companies keep them on standby for ramp up/down kind of situations. There is a possibility of projects getting delayed if the lockdown in the country, which was announced by Prime Minister, Narendra Modi gets extended. IT firms are adopting the "wait and watch" strategy by pushing the hiring and onboarding activities to April. This is their only way to survive in this crisis.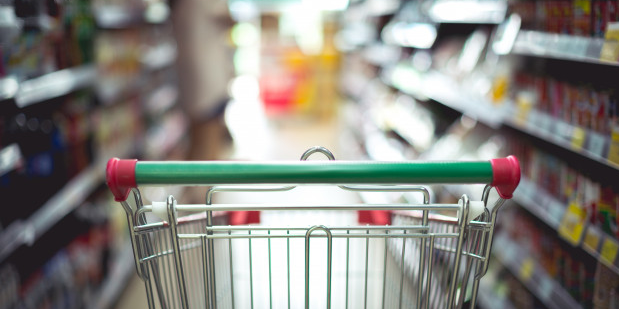 SHIFT AND IMPACT IN CONSUMER BUYING HABITS
Amidst this pandemic, the question arises how the next few months will impact the global community, both professionally and personally? The COVID-19 (Coronavirus) is surely going to impact consumer buying habits and there are still many other uncertainties. Consumer behavior is likely to change drastically during and after this economic downturn.
Here is how the market will experience a shift in consumer's behavior and buying habits.
1. As mentioned above, many of the big IT companies are assigning "work from home" to their employees. The increase in the time spent online for personal use will potentially lead to an increase in ad inventory across several platforms. As a result, the CPM (Cost Per Thousand Impressions will decrease across auction-based platforms. Therefore, if the advertisement inventory increases while the advertisement purchasing decreases or stays the same, then the cost of that specific inventory will automatically lower down.
2. Delivery services such as UberEats, Amazon, Myntra, etc. are more likely to experience a rise in consumer demands as more people are surfing online during this pandemic.
3. This economic downturn might show a decline in the propensity of small businesses without the significant disposable income to spend.
It is the right time when marketers and advertisers should start focusing on how consumers' buying habits may change as a result of the current economic climate. This will help them to improve their performance data and quickly adjust campaigns according to that.
REASONS SHOWING HOW INDUSTRIES ARE AFFECTED?
1. From conferences, sporting events to other large gathering events are being "called off", it has become a challenge for the businesses to generate profits. Not just the events, but restrictions are placed on travel, movie theaters, malls, and other entertainment venues all across the globe. Only supermarkets, hospitals and other basic necessities shops are being opened but gathering in large numbers is again prohibited there also.
2. Don't think that all the delivery services are open, because public transit, air travel, Uber, Airbnb, and all the transportation companies will potentially face challenges. It is because people who use these transportation services like employees, students, etc. are staying at home as users are choosing to avoid close contact in exchange for staying home. This abandonment of public transportation will not only impact those companies but also their employees' employment status.
3. Companies that rely on Asia, Europe, or other highly corona-affected areas in terms of the supply chain might encounter shipment slowdowns. It is better to understand the current situation of product inventory globally and planning marketing campaigns throughout the next few months according to that.
4. In this hard time, businesses or industries need to put clear lights on how they will proceed and take precautions with their own employees. Also, marketers are taking all the quality control mechanisms to ensure no contamination or spread of the virus to their consumers.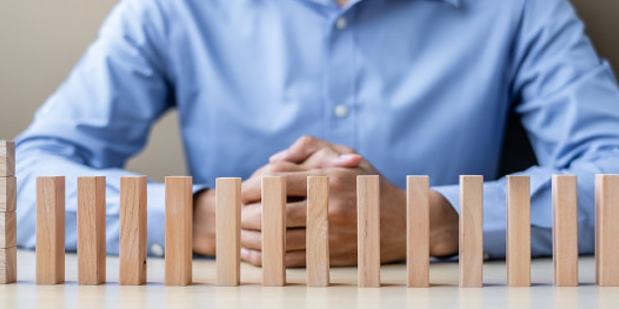 HOW MARKETING WILL SHIFT TO STABILITY?
At present, brands and agencies need to keep a close eye on the changing consumer behaviors and impacts on individual industries to ask the right questions, ensure they are prepared for any outcomes, and find new opportunities.
1. The best thing marketers could do during time is to "adapt" and "observe". Companies and marketers need to keep an eagle eye on the latest trends, watch the data insights and understand new consumer behaviors which are mentioned above. All these things will be key in driving successful marketing strategies to move forward.
2. As already mentioned, the time invested online and in TV activity will increase. Smart advertisers can take advantage of this shift by spending more on television, digital, and direct mail advertising over physical advertising due to decreases in public foot traffic. Also, marketers can invest more time and money in creating Television content and online content to generate more profits.
3. As the world pushes through this challenging time, brands shall take a compassionate approach to advertise that will ultimately gain the long-term trust, satisfaction, and loyalty of the target consumers.
Lastly, when everything is slipping out of our hands, we all need to stay calm and fight against Corona together.
Sources: https://content.techgig.com/corona-effect-tech-industry-is-struggling-to-keep-its-business-going/articleshow/74651939.cms
https://neilpatel.com/blog/coronavirus/
https://advantixdigital.com/blog/marketing-trends-and-effects-from-covid-19-coronavirus/
https://www.livemint.com/industry/infotech/covid-19-impact-it-ites-sector-may-trim-workforce-to-cut-costs-11585297424144.html
(Visited 143 times, 1 visits today)