How to Creating a Custom CRM Software from the Ground Up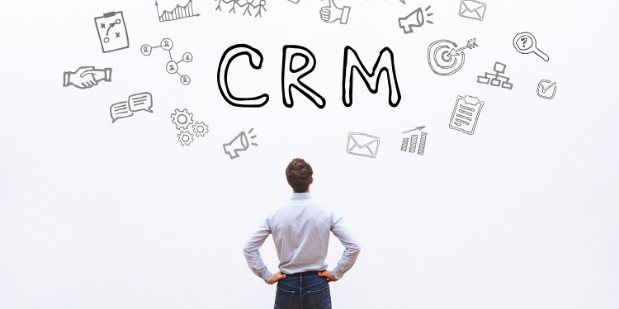 A must-have for most of the firms worldwide, CRM or Customer Relationship Management software allows them to store, access and manage the data related to sales and much more. This software assists the companies by managing their interactions and relationships with both the current and potential customers. This software particularly is focused on customer retention and ultimately drives sales growth. 
So, as a business owner, you must have surely thought about having a custom CRM  development, at least once. So, why not make one for your business now? Here in this guide, we will talk about how custom CRM development can help you save a lot of your resources in terms of money in the long run and what it takes when you go for custom CRM development (here we are talking about both time and money!). So, let's dive in:
Benefits of Custom CRM Development 
The major reasons why organizations go for custom CRM development rather than opting for turnkey solutions like Salesforce or HubSpot:
1. It is a perfect solution
2. It is user-friendly
3. Properly integrates with business processes and improve workflows
4. Provides a scalable solution
So, let's see the benefits that customer CRM offers in detail:
It is a perfect solution: Any software solution can appear to be acceptable from the start. But only a few of these are flexible enough to offer what these budding organizations need. What's more, even might not have everything that your business might require for effective business operations. 
CRM engineers often pack their solutions with their out-of-the-box functionalities and features. A large number of them center around covering a greater crowd which often makes the interface less instinctive and several issues arise while training the staff.
Therefore, the CRM solutions that you purchase from these vendors should just contain those specific features that you need. Else, you might end up spending a great deal of cash on customization and staff training.
So, costs on customization and staff training ought to be considered while you choose your CRM vendor as this is a long-term investment that you pay for. So, this calls for custom CRM solutions that can fit appropriately for your specific business needs. They just have those features and functionalities that you mentioned and intended to fit into your workflow.
However, there is a flipside.  It'll cost you a chunk of your finances to build and maintain a custom CRM solution. But do remember, it will help your business to become more effective and earn a lot more if done right. So, treat it as a long-term investment for the success of your business!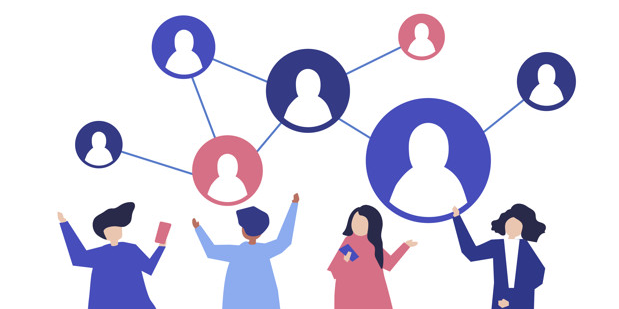 It is user-friendly: A custom CRM solution is user-friendly for it is a hassle-free process and helps the company to tailormade the solution making it easier for the workforce to adapt to it. Custom CRM solution makes the transition so swift and thereby enhancing the chances for successful implementation.
Properly integrates with business processes and improve workflows: As a business owner, you can do more good for your business by incorporating CRM into different departments. Because if you decide to go for custom CRM development, it is you who will be able to control as to what your departments will focus upon. So, it is relatively easier to work with custom-made solutions.
Provides a scalable solution: The best part about CRM is that it can work both as standalone software or as a base for other applications in various departments. It can be effectively used to build other applications for other departments in your organization. You can do anything you wish by building a custom CRM for your business and scale it whenever you need. 
Types of CRM Software 
A. Operational CRM – This type of CRM software streamlines and automates the sales, customer service, and marketing workflows. It may have features such as lead management, contact management, sales pipeline, and helpdesk.
B. Analytical CRM – This sort of CRM is capable of sourcing an enormous measure of data from various touchpoints and process it. The system's main purpose is to help businesses with planning by providing analytics, data, statistics and useful insights.
C. Collaborative CRM – In order to improve communication and teamwork, collaborative CRMs are used. With the help of this specific platform, users can make use of features like chats, shared boards, and collective discussions.
All these types of CRMs can be combined by businesses to craft a versatile solution.
Must-have CRM features 
The core features with which every CRM must be packed with to fulfill its purpose are as follows:
a. Manage the contacts
b. Set reminders
c. Edit the calendar
d. Manage tasks
e. Generate reports
Key features of CRM 
The features stated above are not enough as someone who is interested in building a custom CRM from the scratch won't do it for just the ones mentioned above. So, let's have a look at the key features of CRM:

1. Touchpoints Tracking – This feature in a CRM  is expected to follow the correspondence between the representatives and customers of an enterprise. This CRM framework's element permits you to store data about clients and the entire history of association with them. With this feature, the managers won't experience any difficulty with passing a customer to another employee of the organization.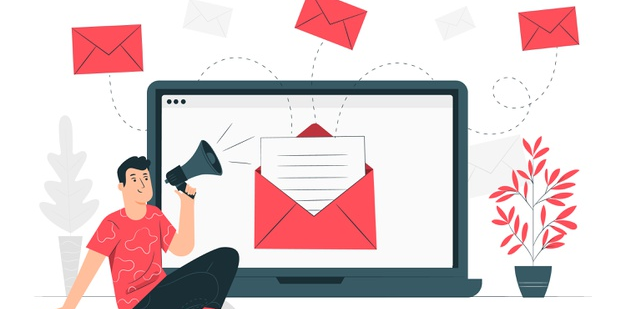 2. Email Marketing – This is especially useful in cases where managers establish communication with clients and send a lot of emails. This feature tracks the communication effectively with every customer and undertakes automatic mailing by making use of different letters for the different group of customers. It is even possible to introduce a sequence of emails that the CRM system can send automatically by following the set parameters. 
3. File sharing – If file sharing is a problem, then CRM can help you with that too! It keeps the entire documentation in one place. It also helps to share documentation between different departments of the organization and set the levels of access so as to prevent unauthorized access to documents by employees. With CRM, organizations can closely monitor who has been working with the documents and the edits that were made by them in the same.
4. Mobile Version – If the solution that you are planning to build is going to used by your mobile workforce such as sales representatives, you should probably think of building the software with support for the mobile devices. The same can help your mobile workforce to become more predictive and achieve the set annual sales goal. Customers nowadays prefer to get instant responses and solutions, so providing your workforce on-the-go solutions can help to boost sales. Of course, that is certainly going to push the cost of CRM development up, but it is certainly better than offering poor experiences to the customers.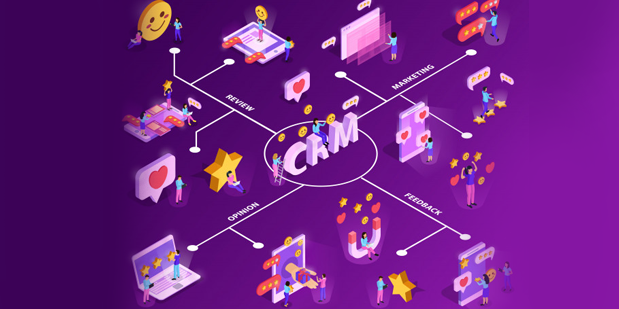 5.Pipeline View – This particular feature of CRM assists in tracking the entire processes relating to sales. This feature allows businesses to track the stage in which a particular lead is (i.e.getting a new lead, contact established, qualified etc.). As a business owner, you certainly would be interested to know the stage where you often lose customers, isn't it? This functionality assists businesses to ascertain the particular stage where they lose customers so that they can fill in the gaps. To keep a track of what is going on at a very particular moment especially in terms of sales, this feature comes handy. 
6. Invoicing – If you wish to have a sales-oriented CRM, then it can be equipped with features such as :
-> Searchable invoice history
-> Quick invoices to the clients of the organization
-> Status tracking
One of the major reasons why enterprises build their custom CRM is that they wish to acquire the ability to integrate it with any of the third-party tools that they require. It can be the payment system, accounting software, and whatever the enterprise wants the CRM to be integrated with.
7. Integration with social media – No business in today's time can survive without making the use of social media and when it comes to sales, social media plays a major role. With the rising influence of social media, businesses have changed their approach towards social media and customers. From business processes to tools, everything is impacted by it. So, while building your custom CRM, it is important for businesses to integrate a system that can track the mentions on social media (via hashtags). Businesses across the world can effectively use this feature to measure the interest of the people in their brand and improve customer service and experience, for instance, by instantly replying to the messages with reviews. Hence, the integration of social media with CRM can be a defining or key feature for businesses.
8. Reports – One of the most useful and helpful features of CRM is custom reporting for it is the best source of useful insights for the business enterprises. But the method of reporting and generating reports totally depends on the unique business needs and is totally customizable. While some businesses benefit from data such as demographics, type of leads, sales, etc, some businesses need deep insights to function and operate.
Advanced features of custom CRM 
Some giant corporates and large enterprises are in the need of advanced CRM functionalities, so let's see how those advanced features look like:
1. Integration with third parties – Often different departments of the same organization use dozens of different tools in their workflow. In such a case, it becomes crucial that all the tools used by different departments fit in there. So, this particular functionality helps integrate different tools with the CRM. 
2. Unity with other software – CRM is not the only software that the corporates and organizations across the world use. In fact, there are many such solutions that these enterprises use for their operations like Enterprise Resource Planning (ERP), Logistics Management System, Warehouse Management System (WMS), etc. But it is quite important that all these systems work in harmony and are able to fetch data from one another. For smooth and seamless workflow in organizations, a custom CRM should work in unity with other software. So, while you build your custom CRM, it is important to discuss the same beforehand with your software team in order to avoid the loss of time, money and other resources of the company.
3. Call center management – If as a company, you have a lot of call volumes to handle- both incoming and outgoing, a call center management feature is a good one to have in your custom CRM. The system can have features like automated tracking and calls from the system.
4. Tracking referrals – Referral programs are quite popular nowadays and if you also have created one, then you should definitely include the functionality of tracking its performance in your custom CRM development. For instance, you can effectively track down the leads that were generated through your referral program and ended up being your customer by making a purchase.
5. Customer scoring – By including this feature, your sales representatives will be able to easily prioritize their tasks and sell more. This will help them to score the customers according to the metrics which is of great importance to your business.
For example,
-> Age
-> Domain Background
-> Geographics
-> Behavior on the websites (filled contact forms)
-> Income
6. Chatbots – Automation is the need of the hour and when it comes to building your custom CRM, make sure to leave enough room for the same in order to enhance the overall productivity of the workforce by getting rid of the routine tasks. Surprisingly, chatbots can be quite effective in such a case as they can automate a dozen of your tasks like:
-> Answering the FAQs
-> Resolving customer complaints and grievances
-> Onboarding new employees
-> Setting up reminders
-> Organizing meeting with the colleagues
Factors to consider before you build a CRM from the ground up 
The whole exercise of building a custom CRM is time-taking and needs a lot of consideration. In order to make the custom CRM that is packed with your required features in the timeframe that you set and the entire process effective, you need to identify the following points:
1. Set of features – It is important to set expectations before you kickstart the custom CRM development for your company. Setting expectations regarding how this system will simplify your business processes are really important. So, in order to make the whole thing a success, document your expectations, identify the features and hand over the same to the team of engineers. The more functionalities and features you need, the more will be the time to develop this CRM and the money to be spent on the development.
2. CRM Roles – It is a good idea to have a clear breakdown of the CRM roles (sales, marketing, customer support). Employees of each department will have access to certain functionalities and information which in turn will help you to eliminate the data breach risk between departments who are not supposed to have access to the same.
3. SaaS platform vs Internal software –  If you are undertaking this custom CRM development with an intention to turn it into software as a service in the near future, make sure that the technical background for the same from the very first iteration of the software under development. 
Custom CRM Development Cost
Depending upon your business requirements, the cost for Custom CRM Development varies, hence it is quite complex to estimate the exact figures. So, let's have a look at the approximate cost to build CRM with the features as listed in the table below:
Custom CRM Development Cost 
So, the custom CRM development can range somewhere from $30000 to $ 300000 but that totally depend upon the functionalities and features that you require for your business and the region where you hire the developers.
The average software engineer salaries are as follows:
a. The USA -$92,046 
b. Australia– $49,674
c. Germany– $53,713
d. The United Kingdom – $40,497
e. Ukraine -$22,389
How to find your tech partner for custom CRM development?
So, before you get ready to kickstart your CRM development process, you need to find your tech partner who can undertake the custom CRM development for you. Platforms like Clutch or Good Firms are a great way to start your research where a list of service providers in different fields is available. 
Once you have shortlisted a few companies, it is time to dig deeper. Go through the company's background, experience, reviews, client testimonials, and the portfolio as well. Make sure to check if the company that you are finalizing has a background in developing CRMs and that too for the industry vertical you serve like Finance, eCommerce, Healthcare, Entertainment, etc. Deep research and planning can go a long way in benefitting you both in terms of money and success!
(Visited 152 times, 1 visits today)