Cost, Features & Business Model to Develop a Photo Editing App like Retrica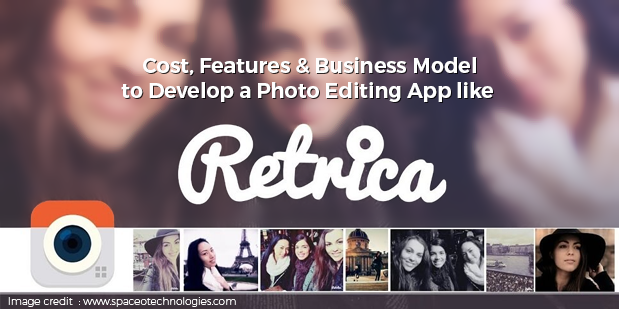 Who does not like beautification when it comes to one's self? Digital platforms are rising high in our perception. Most of them allow us to showcase ourselves and our creations in the form of snaps. This is the time when many of us advocate natural beauty but a small part of all of us seek at least a little enrichment.
There is plenty of greatly developed photo editing mobile apps capable of tucking away blemishes and any kind of discoloration. But very few of them do it with a natural touch. You are not just blessed with having tools to provide a soft and fresh touch. But also many advanced apps are facilitating you to try out exclusive industry's top professional makeup looks.
With photo editing applications, you can also work on your product photography to impress visitors and bring more sales. It has become very important to use high-quality and clear product images with the right color density to attract visitors. Though it is not viable for all store owners to afford costly photographers. With the advent of smartphones powered with great cameras & photo editors, you can feature great pictures on your website even at a low cost.
Have you ever wondered what it takes to make such apps? Can you create your own photo editor mobile app? In this article, we are going to share with you the important features, business models, and successful examples highlighting the domain.
Built-in Camera Apps: Trends and Statistics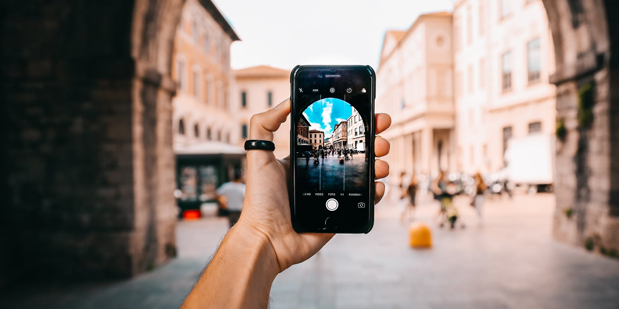 Indeed, a smartphone cannot replace a professional camera. Still, it can do a lot for you to make it difficult for people to differentiate whether the picture is clicked by a professional camera or just a phone.
In an infographic shared by Technographics, it has been shown that there are more than 1 million selfies taken worldwide in a day. Whereas ePhoneZine records that 68% of adults like to edit pictures before uploading them on any social media platform. There can be many types of photo editing mobile apps. They also dominate the market with amazing filters and featured cameras.
Stickers are a new buzz in the market, though not so new. Social media apps like Instagram, Snapchat, etc. had given rise to the usage of cool stickers. These are not merely some aesthetic add-ons. But the right Instagram Stickers not only make your feeds or stories fun but also assist you with achieving your marketing goals.
Thinking about Creating an App like Retrica? Know what it is all about. 
Before moving ahead with further discussion about the advanced features of these editing applications. Let us know who are the big players in the market. There is plenty of mobile apps operating in this arena. They have gotten immense success due to the popularity of capturing selfies and uploading them over social media. Let us talk about the choice of most of us i.e. Retrica.
What is Retrica?
Retrica is a popular camera app powered by amazing tools and filters to capture selfies. It was founded in 2012 as a Korean startup. Earlier the app was only launched for iPhones but seeing its success and capturing more market. It got also launched on the Android platform followed by a huge rise in the number of users, majorly in the US and Europe. The app earned a profit of millions with the introduction of such a huge user base.
Retrica is not just about some good filters. it carries multiple editing tools which makes it very easy for users to improve the quality of pictures taken from the front camera. It contains around 80 filters most of them capturing retro looks.
There are more than 22 templates to create collages over the app. You can use a timer, blur the background, add borders and do many more things with your pictures that are about to get clicked. With Retrica, you can use filters both before and after taking your selfie. The app is free to download. It is confined to taking selfies and allows users to use the back camera to capture someone else's image using beautiful effects.
Amazing features of photo editing apps like Retrica
Since its inception, Retrica has been amazing with more than a hundred filters reflecting various color combinations to give you a new skin every time you edit your picture. It allows you to add text, frames, stickers, and many more things to your pictures.
Retrica's picture manager facilitates users in uploading photos over various social media apps such as Facebook, Instagram, Twitter, etc. Retrica and other such applications in the market have some of the very amazing features that we are listing below. Have a look at the most loved features of Retrica like apps which make these apps so much required in the market.
Registration/Login
This is one of the basic features every application requires to give you a personalized look and also work with user-generated data. Photo editing apps need to allow social media sign-up/login to the users so that it becomes easy and quick for them to register and start using the app.
Edit photos
This is the primary and foremost feature any picture editing application needs to have. With several photo-editing apps present in the market, users can try a wide range of looks from Retro to modernized. There are various exposures, sharpening adjustments, colors, Crop, rotation, and straightening effects. A lot of options are given to make a perspective correction, use brushes, selective adjustments, perform healing, and many more things.
Enable clicking pictures
More than 50% of people prefer using filters at the time of clicking pictures so your photo editor should allow that along with giving the option to edit images later as well. It would require your app to take permission from users to access their smartphone's camera and gallery. With real-time pictures, you can give a plethora of options to the users like making it a square, landscape, or portrait size, using frames, stickers, makeup, and more.
Save pictures
It is again a very basic feature that allows users to save images that they have edited or clicked through your application. Simultaneously, give them the option to share the image on social media platforms such as Facebook, Instagram, Twitter, and more. 
Settings
There have to be important settings given for the application such as Auto-save, Auto-update, Privacy for users, etc.
Collage Maker
Another crucial feature that a photo editor needs to have! Such apps are featured with collage makers through which users can combine their images to create a collage. There are several internal features as well such as Flipping, Replacing, and cropping the images. Also, give users an option to use filters on the overall collage.
Advanced features of photo-editing apps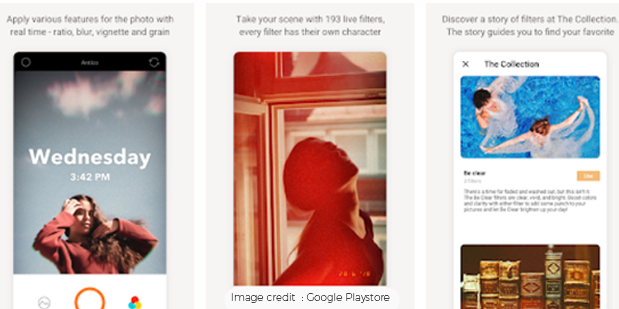 A. Maintain white balance
B. Double exposure
C. Apply Make up
D. Use flashlight
E. Whiten teeth
F. Eliminate red eye
G. Create Boomerang
H. Focus, Contrast, and color adjustment
I. Height and broadness adjustment and many more.
Steps to create a photo editing app
Retrica can be your inspiration but it's not useful to create an exact clone of Retrica as you will not be able to beat the competition which users already trust a lot. You need to have some kind of USP that Retrica or other apps do not have to attract users to your application. There has to be market research done on what other apps of the same domain have experienced. What are the Dos and Don'ts? What should be the investment initially? What is the current marketing scenario? Whom do you want to target?
1. Develop a marketing goal
To predict the success of an application, you need to decide on your marketing goal which can be divided into two parts- Marketing research and strategy. Marketing research should be done to know who your competitors are, what are they offering and what is the condition of the market. This research might also include knowing about the platforms worth including in your strategy. Next comes, a marketing strategy that needs to be developed to achieve your goal with a little investment and high returns. Your budget should cover both the launch and marketing.
2. Prepare a feature list
Compile a list of features that you would like to offer to your users. It is very important to create a feature list in advance even if you approach any Mobile app development company. Their first question would be 'Do you have a feature List? Feature list lets your development company understand what all you need to offer and accordingly designs are created.
While deciding on the features, you need to for sure have the basic features along with some unique ones that are capable of solving the things that existing apps are not solving. Uniqueness is always appreciated by the market but yes, it should be useful as well. For example, I came across a photo editor that not only allows you to use multiple filters and tools but also lets you adjust your height and make the facial features prominent.
Business Model of Photo Editing Mobile App
A photo editing app like Retrica can be monetized using advertisement and a freemium strategy. Firstly, you should focus on the creation of a good user base. Once it is created, you can adopt a Freemium strategy in which you offer certain things for Free. But once you can develop a good level of trust in the eyes of customers, they won't mind paying you to use additional features.
You can work on the creation of different membership levels according to which various perks will be given to the users. Premium customers might be from the Fashion industry mostly, models and photographs who generally require high-level editing. Most of the applications make money by providing additional paid filters that need to be purchased.
Advertising is another medium for your app to earn money but it can be only when you reach a good number of users. Advertising is used by several businesses as their revenue stream. Because many products and services are coming into the market nowadays and each one of them is seeking recognition. If you can bring a good number of users to your application. Then there would be many brands coming to you for their promotion.
Slowly and steadily, you can also convert your app into a designing platform where users can not only edit the images by application. But also can gain additional designing capabilities and knowledge of filters.
If you are thinking to develop a photo editing application then it is high time because the whole world is nuts behind taking photographs and sharing them on social media, mostly on Instagram, to keep their near and dear ones updated.
At this point, if you are coming up with unique features to enhance the appearance of those pictures then your app would be highly used. I came across an application that allowed me to pick different hairstyles and use them with my picture. Many applications are coming in the market which also allows you to apply makeup such as your favorite lip color, eyeliner, contour, etc. So, if you are coming up with uniqueness, it is high time for you to develop an app.
Top Image Editing Mobile Apps 
There are some beautiful mobile apps that you would find on almost everyone's mobile phone. These apps have already captured most of the market by offering some amazing features. All of them are different in their functionalities and user interface. Here are some of the top apps over app stores.
Camera 360
Camera360 is a photo editing app that claims to have over 250 million users. It has become one of the most successful photo apps around the globe. There is still a lot of competition faced by the editor like Photoshop, Camera+, Afterlight, etc. Camera360 is looking forward to including some of the unique features now. The latest version of the application is available for both iOS and Android users. Its over a hundred effects and 8 camera modes including frames and filters have made it immensely popular.
BeautyPlus
BeautyPlus is another photo editor gaining popularity due to its amazing features such as fun filters, AR filters, and other artistic effects. It allows you to use filters in real-time selfies. You can also upload your picture and use effects later. Using this app, users are also able to erase birthmarks or any other kind of acne from the face to enrich the picture.
The app is said to add quality to the images so that you become comfortable posting them on social media. The app has been created with the sheer assistance of some great makeup artists and photographers. Also, ordinary people like us have contributed to its innovation and development. Every time, you edit a picture through Beautyplus, you will get a flawless image.
Instagram
Instagram has come up with some amazing filters through which you can not only enhance the image but also use crop features, frames, stickers, and more. Instagram stories are gaining popularity among adults now with amazing filters & stickers. You can also create custom stickers. Businesses are heavily using these features to promote their products and services through stories.
There is something different about the Instagram filter which I have personally experienced. After editing your picture, you can choose to also share your image on Facebook simultaneously which saves time for the user.
Facetune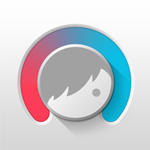 Facetune can be called photoshop on your phone. It does editing that well. Like its name, Facetune is used to provide an even tone to your photograph. We compared it with many editors and found it winning hearts many times. Zeev Farbman is CEO of Lightricks which is a Jerusalem-based startup and maker of FaceTune and some other photo and video-editing apps. He said, "We were really surprised. We didn't think any single app would be significant enough to finance the entire growth of the company. It felt like we had won the lottery."
What is the Cost to develop Android and iOS photo editing apps?
The cost to develop any mobile application depends upon its feature list and the level of design required. The same goes for a photo editing app! The cost would also be dependent upon your location.
If you are thinking to get it developed by an Indian company then it might cost between $7000 to $20000. Whereas the amount might get doubled in the US location. A photo editing application might require a month to get completely developed with basic features.
Summary
If you are looking for advanced features then additional time can be added accordingly. For further queries regarding photo editing apps, please write us in the comment section or you can request a quote.
VerveLogic can be your one-stop solution for mobile app development and web development because we have a team of experts and market experience. You can get your app or website developed at the best price possible.
Also, if you are looking for branding solutions or online marketing for your brand then you should check out VerveBranding and Verve Online Marketing today and make your brand stand out.
(Visited 286 times, 1 visits today)