Best Vocabulary Apps in 2021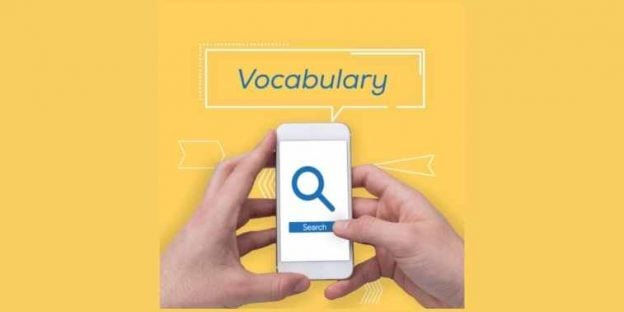 Having a strong vocabulary is the need of the hour. A strong vocabulary helps you in daily use, daily business, and many other things. An average teenager uses about 800 different words in a single day and it is also estimated that the average English-speaking individual has an active vocabulary that includes more than 20,000 words and if we talk about an average adult it includes an estimated 40,000 words. However, everyone on this planet always looks to improve their vocabulary, especially teens and adults who are starting a new career.
In order to improve your vocabulary, you can install top vocabulary builders on your phone as there are many apps on the Apple App Store and Google Play Store. These applications are available on mobile devices, making it easy to increase a user's vocabulary on the go. The top mobile app development companies had developed these applications with the help of Top mobile app development Frameworks 2020-2021 for the sole purpose that users can increase both the active and passive vocabulary of the person.

Here is the List of Best Vocabulary Apps
1. Word of the Day 
Word of the Day is among the best applications on this list and that is why it is also number one on our list too.  It helps in increasing the user's vocabulary immensely as it is a part of the Helium Apps Education Program. If you are also there to increase the general understanding of the English language along with vocabulary skills. The top features of Word of the Day are: 
-> New Word featured with every new day
-> Each word is featured with a complete definition
-> Get a list of synonyms of every word
-> Favorites word can be saved easily
Download this best vocabulary app Android
2. Words with Friends 2
If you are looking for a vocabulary builder which is not boring at all and offers some fun while learning the new worlds then this application is perfect for you. It is also perfect for kids who want to increase their vocabulary as it offers small games which help in learning. As mentioned the main idea of words with friends is to add a fun element to multiple educational mobile apps that makes learning quicker. With the help of top 20 mobile app designers tools to use in 2021 you can also create such amazing applications with ease. Top features of words with friends 2 apps are: 
-> Crossword style puzzle that helps in learning
-> Play challenged alone and get a strong vocabulary
-> Create teams with your friends to beat each other's scores
-> 50,000 new words to choose from
Download this vocabulary building game on Android and iOS
3. Vocabulary Builder by Magoosh
Vocabulary Builder by Magoosh is another option in our best vocabulary apps list. It is compatible with almost every android device and also free to install. The best thing about this application is that it has more than 1000 vocab words and every word is detailed in the vocabulary builder app and has been chosen by the best GRE tutor who is an expert in the field of language. Best features of Vocabulary builder app includes: 
-> Different sections from beginner to advanced
-> Several levels to unlock in order to get additional words
-> Sentence formation of every word
-> Added fun with games
Download this vocabulary builder app Android and iOS
4. A Word A Day
A word a day is an amazing vocabulary learning mobile app by INAPP. It offers users a new word every day as it is super easy to use and does not need your extra attention. It also allows users to save the words they like the most with a specific tab for the favorite words, which the user can visit at any time. It also provides a word of the day so you learn new words every day. The best features of a Word A Day are: 
-> Share new words with your contacts
-> Games at certain stages of the app
-> Google voice integration to learn correct pronunciations
-> Add the home screen widget of the app and access it
Download this English vocabulary improvement app Android
5. Word Domination
Word Domination is a fun way to add new words to your vocabulary. This is another game where people are allowed to challenge each other and see who has the largest vocabulary. You can play with people from all around the world and have some fun along with learning new words. The top features of Word Dominations are essay writing service, challenge mascots and get surprised words, new games every month, collect boosters and get explore features.
Download this best app to improve English vocabulary Android and iOS
6. Vocabulary.com 
Learn more and more words with this application and gain knowledge through Vocabulary.com, an effective and hassle-free app. You can be the master of new words as they are taken from the world's fastest and smartest dictionary called vocabulary.com. Play fun and addictive games to get a strong grip on the newly learned words. However, in order to create this amazing application you need to know 17 Best Customer Retention Strategies for Long Term Success of a Business.
Features of Vocabulary.com
-> A comprehensive program customized for everyone
-> Read friendly explanations for every new word
-> Usage of algorithms for enhanced learning
-> An interesting question asked to teach new words
Download this best app to build vocabulary iOS
7. AnkiMobile Flashcards
Anki is a little old school as its approach to learning new vocabulary is a little traditional. This android mobile app development company uses a flashcard system to introduce the user to new words, after that user is asked about the word that they were just shown. AnkiMobile Flashcards is useful to have a thesis statement generator handy with this app, as it will allow the user to explore the word further than just learning it. Top Features of AnkiMobile Flashcards are: 
-> Get up to 10,000 cards from card decks
-> Beautiful and controllable UI
-> See graphs and stats of your growth
-> Automatic storage of media for offline access
Download this one of the best free vocabulary apps Android and iOS 
8. FluentU
FluentU is another Unique but amazing application to learn new vocabulary every day. You need to listen to interactive videos by people and learn to pronounce every word correctly and fluently. If you are looking for a top vocabulary mobile app to learn then FluentU is perfect as it focuses on your fluency and pronunciation. Once you install this application on your phone, all your videos, the music turns into a class that helps you to attain information in a very similar way.
Best features of FluentU
-> Listen to movie dialogues for correct pronunciation
-> Understand new words in a natural way
-> Learn to pronounce more words from several other languages
-> Ask yourself questions regarding new words
Download this free words app Android and iOS
9. 7 Little Words 
Another great option among the users is the 7 Little Words as it also offers a crossword puzzle game but with a twist. The player is given seven words, as the user needs to solve a series of problems with these words. This unique game is a perfect way to expand on vocabulary, leading to a reduced need for a free plagiarism checker when writing a paper due to a poor variation of words.
Notable Features of 7 Little Words
-> Solve clues to know the real word
-> Bite-sized puzzle to learn quickly
-> Find through words that are mysterious
Download this best app for improved vocabulary Android and iOS
10. AlphaBear
AlphaBear is loved by top IT outsourcing companies. It is provided by Spry Fox that catches the attention of wordsmiths like you and others around. It is called Alpha Bear because this application displays a bear every time you get the word right and the bear keeps growing for every word you choose right and earn more points. The top features of AlphaBear are: 
-> Words posted according to chapters with difficult vocabulary
-> Receive Wacky replies from bears and enjoy the game
-> Amusing backgrounds and props that spell words in a funny way
-> Collect bears and get them to help you in future rounds
Download this English vocabulary app Android and iOS 

These are the top mobile applications for learning vocabulary. Many people try to find new ways to increase their vocabulary, for many reasons. This is why many are looking at how to improve vocabulary and with these applications, you can. However, if you are planning to create one such application or finding 26 of the Best Business iPad Apps for 2021 then a top IT outsourcing company like VerveLogic is there for you.
We're VerveLogic and we've been serving our clients with our IT, designing, and Marketing services since 2012. Every day, our team of dedicated professionals works to make this world a little better through our premier solutions. Our exclusive services include Mobile App Development, Web Application Development, UX/UX Designing and Digital Marketing Services to businesses from all around the globe irrespective of your business domain.
(Visited 1,344 times, 1 visits today)