The 15 Best Linux Data Recovery Tools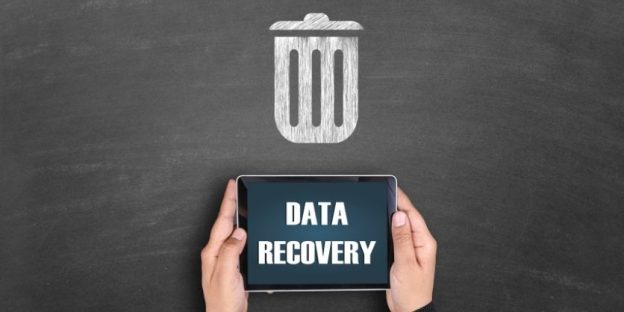 There are times when your Linux-based computer system struggle with adverse situations such as virus attacks, permanent or accidental erasing of file, error messages, etc. During such situations, a user needing to access important data saved on the computer storage may fail to do it and fail repeatedly. This unrecoverable data may cause huge damage to your business.
Hence, being a software development company, we feel that you must be acquainted with the Linux data recovery tools being a Linux user. These tools will greatly help get back your lost data and return to smooth functionality. So read on, as you might find the perfect tool that can recover all the files you have lost before.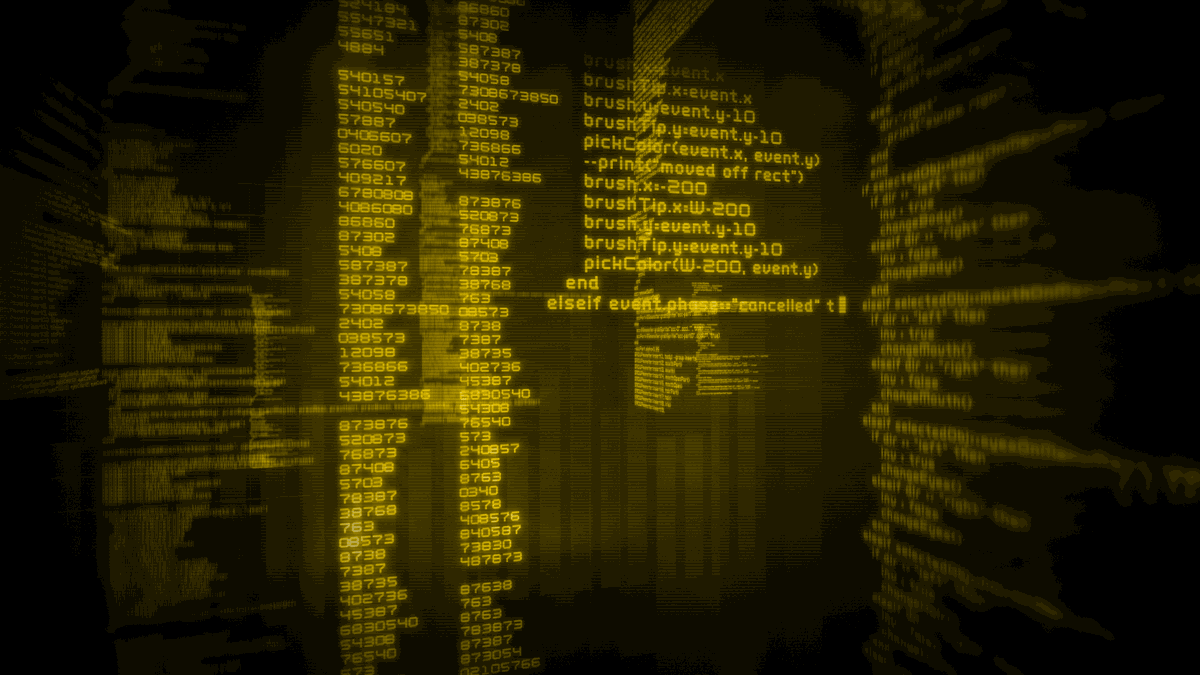 Source: https://i.gifer.com/74YE.gif
The 15 Best Linux Data Recovery Tools
The following 15 best data recovery tools are exclusively made for Linux operating systems. The major differences between the tools can usually be in the ease of use, user interface, and features. So, let's read about them below.
1. Ddrescue Data Recovery Tool

Features
Ddrescue is a free GNU licensed software for recovering lost data in Linux.
It masters in recovering data in case of reading errors.
It copies the file from CD-ROM or hard drive-like device to another external or internal device, in order to rescue data.
This tool is available either as a single bootable CD or as a fragment of a recovery/multi-boot distro package.
It is a robust tool that recovers data despite any disk errors and poor sectors.
It can merge multiple impaired disks or file copies.
Tracking the advancement and reducing the redundant scanning is done by the log file.
The activity of the tool can be stopped and resumed at any time.
Download Ddrescue
2. Boot Repair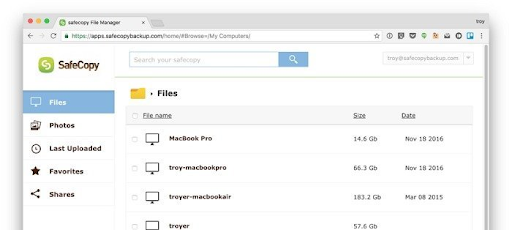 Features
Boot Repair is a live CD file recovery tool, that recovers files from your hard disk when your operating system stops booting.
It can be used as both a CD or a USB, depending on the availability.
It eve repairs booting when GRUB is broken. For example: 'GRUB rescue' error).
GRUB can be easily reinstalled and restored.
Boot Repair generates a generic MBR to boot into Windows. It also enables restoring the original boot sector (MBR) if saved by clean ubiquity..
Download Boot Repair
3. TestDisk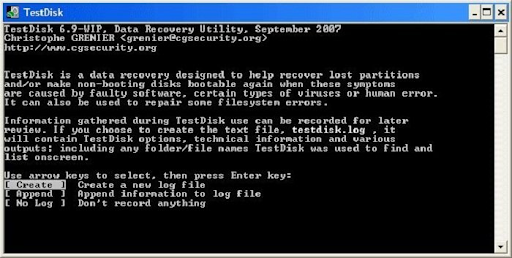 Features
TestDisk is a free, open-source data retrieval software that collects complete data about the corrupted drive.
It is compatible with many Operating Sytems like Linux, Windows, Mac OS X, SunOS, etc.
It retrieves lost file storage partitions and can recognize many disk partitions such as the map of the Apple partition and table of GUID partition.
In case of errors caused due to Virus Attacks, human error, or defects in software, TestDisk can turn a non-booting disk into a bootable one.
TestDisk can also handle corruptions of a specific exact logical filesystem.
Download TestDisk
4. Redo Backup and Recovery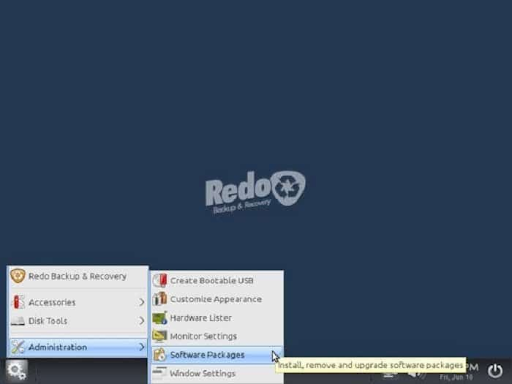 Features
Redo Backup and Recovery is an easy-to-use program that can be taken from a bootable USB or system retrieval CD.
It is licensed under GNU General Public License 3 and consists of multi-tasking features.
It is one of the Linux partition recovery programs that copy disk partitions with Partclone.
It lets you use other tools irrespective of other functions running in the background.
It is available with a web browser, text editor, file manager, and a terminal.
Download Redo Backup and Recovery
5. PhotoRec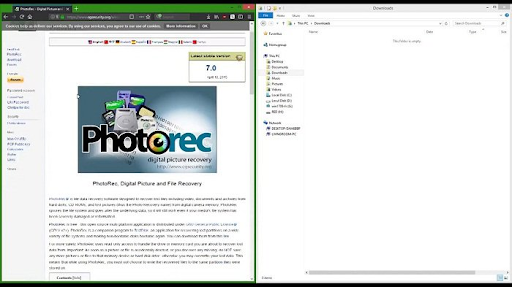 Features
PhotoRec is a free, open-source multi-platform program.
It is licensed under GNU General Public License.
It is one of those Linux disk recovery applications that is used to retrieve missing files like documents, archives, and videos from CD-ROMs and hard disks.
It can also retrieve lost pictures from the digital camera's memory.
It can convert a non-bootable disk to bootable since it is a companion utility of TestDisk.
The tool can discover unseen or unexplored data even when the media file system is adversely damaged.
TestDisk uses read-only access to manage the memory card.
Download PhotoRec
6. SystemRescue CD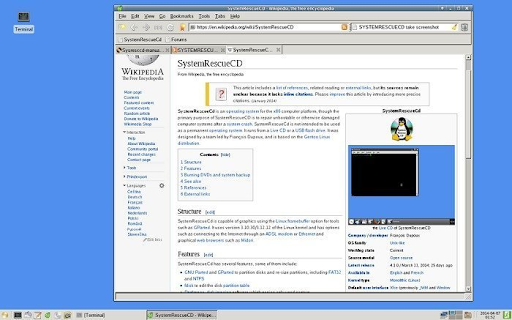 Features
This Linux file recovery program uses a CD-ROM or bootable USB drive to repair an unbootable or spoiled system caused by a system failure.
With this program, you can retrieve data, create and edit partitions and test hard disks.
Its FSArchiver feature helps rescue the materials of a file system to a compacted archive file. It supports both archiving and un-archiving features.
It can boot Memtest86+, FreeDOS, hardware diagnostics, etc.
It supports web-browsers such as ELinks, Firefox, and Midori.
Download SystemRescue
7. Avira Rescue System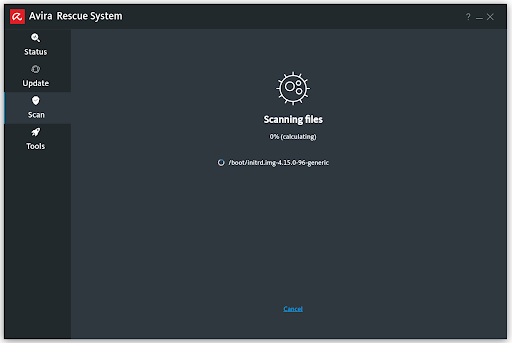 Features
Avira Rescue System is a bootable antivirus application that scans your system for viruses and repairs damages in it.
This data recovery application has its own Linux-based operating system, hence, it is not dependent on any of the host PCs.
It consists of tools that are used for writing a bootable CD.
It can also clean an unbootable PC and look for malware.
CD can also be downloaded as an ISO folder.
The software updates regularly, keeping the operating system secured all the time.
Download Avira Rescue System
8. Knoppix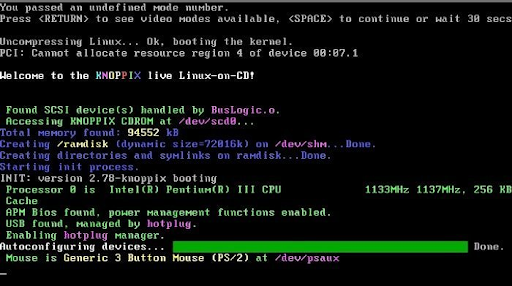 Features
Knoppix is an operating system founded on Debian, which operates from a live USB or a DVD/live CD, and can even be installed on a hard disk.
It is the most used Linux data recovery tool, to repair damaged Linux systems.
It is free, open-source software, but also consists of various proprietary software.
Knoppix can be used for copying files directly from the hard disks connected to unreachable operating systems.
It also consists of administrative and network analysis tools.
Two versions of this tool are available in German and English language.
Download Knoppix
9. Trinity Rescue Kit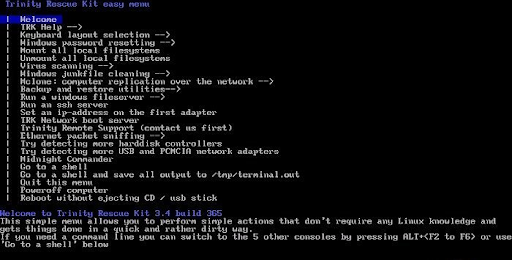 Features
Trinity Rescue Kit is a free and easy-to-use Linus Distro that recovers files and repairs the system with Linux and Windows OS.
It not just scans for viruses but also allows resetting the password.
Being a versatile Linux partition recovery tool, it can restore the missing partitions.
It allows versatile keyboard and English users to achieve maintenance and patch-up on a system.
It consists of an easy script that allows you to locate and mount each local file system.
It can even vacant a failing disk.
Trinity gets automatically updated, ensuring maximum security of the data.
Download Trinity Rescue Kit
10. GParted Live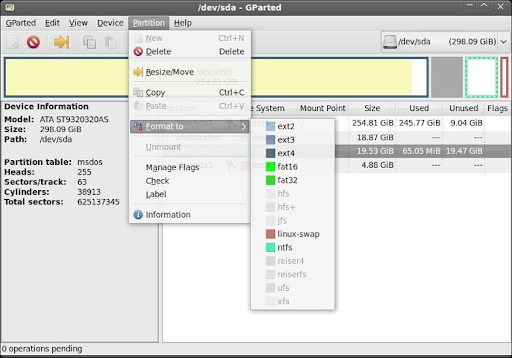 Features
GParted Live is a small Linux distro that offers all features of the most recent GParted Program.
Although not being a long-lasting distro, this tool could be run using a bootable CD.
It can also run using a USB stick for data rescue, recovering damaged partitions, creating, moving, copying, resizing, checking, labeling, and deleting partitions, etc.
Gparted Live can activate and deactivate both boot or concealed partition flags.
It can generate GPT or MSDOS like partition tables.
This tool supports a large variety of storage devices.
Download GParted Live
11. Foremost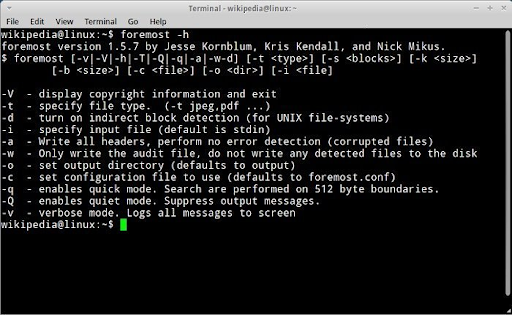 Features
Foremost is a powerful forensic-based Linux data recovery tool
It is used for recovering lost files using data structures, footers, and headers. This process of recovering files is also called file carving.
This application is often written for law enforcement organizations but can be used freely as a regular Linux file recovery tool.
It can retrieve files from iPhone using a computer, and can also retrieve data from image files.
Filetypes, which this tool is able to retrieve include PNG, JPG, BMP, GIF, AVI, MPG, EXE, WAV, WMY, RIFF, MOV, PDF, DOC, OLE, ZIP, etc.
It also has an additional configuration file that can be used to define extra file types.
Download Foremost
12. Scalpel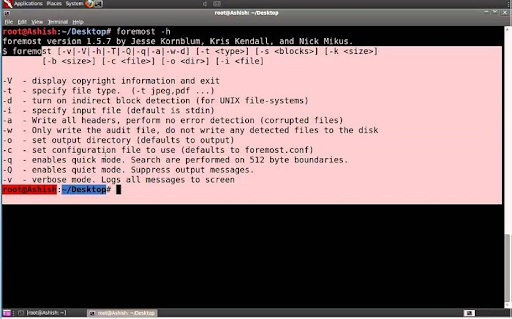 Features
Scalpel, a Linux data recovery distro, is another file carving tool that is basically founded on the Foremost recovery tool.
This tool utilizes asynchronous output/input and multi-threading to effectively search from end-to-end pictures.
It can carve disks, despite their formation with a particular file system.
The Scalpel tool can easily sort different types of files.
It allows the user to specify the figure of headers and footers.
Download Scalpel
13. Grep

Features
Grep is a powerful command-line application.
Its name is originated from the ed command 'g/re/p'.
It looks for 'plain-text data sets' for lines that counterpart a typical expression.
It locates and recovers missing data from a disk image or block device.
Grep has the ability to find excessive lines.
It produces binary files as outputs, which are readable by humans.
It allows the users to find out the required data manually.
This Linux hard drive recovery tool was initially launched for Unix operating system, but it is presently used on all Unix-like systems.
Download Grep
14. Ultimate Boot CD

Features
Ultimate Boot CD is a bootable set of the best freeware programs that perform any kind of Linux data recovery task.
It can be easily run from a USB.
This Linux hard drive recovery tool allows users to check the area of the problem and then take recovery steps to get ting in place.
It has the ability to perform multiple tasks, which involve cloning from failing disks and testing different hardware elements.
It authorizes over HDD, BIOS, CPU, System, Memory, Peripherals, and other assets of the system.
The program automatically gets updated to offer the best service without any halt.
Download Ultimate Boot CD
15. Mondo Rescue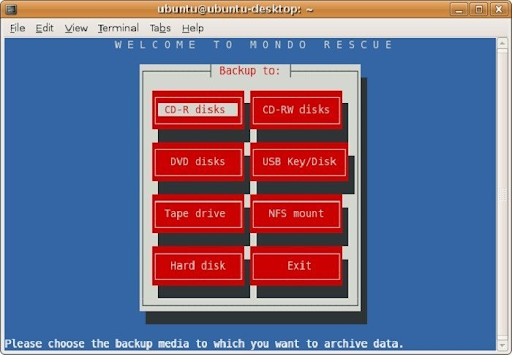 Features
Mondo Rescue is a free and trusted Linux hard drive recovery application that can be run on all the foremost Linux distros.
It can restore files and amend '/etc/lilo.conf' and '/etc/fstab' maintaining sequence.
It reorganizes partitions before partitioning and formatting the drives.
Mondo verifies the reliability of the computer. It even backs up a system being operated in a particular format and restores it as another.
File systems like RAID, LVM, ext2, JFS, ext3, ReiserFS, VFAT, XFS, etc. are supported by this Linux recovery application.
Mondo rescue application is extensively used by a number of big and small companies, blue-chip businesses, and over 10 thousand users.
Download Mondo Rescue
Conclusion
We hope you have gone through each of the above data recovery tools and found the best one for you. Surely, for the basic users, almost any tool from the above would work. But for advanced users, only those tools with specific features for file recovery will go. So try out these tools if you have lost important files from your Linux system.
Also, connect with us if you have further Linux-based queries. We are VerveLogic, a leading software development company in India working with a team of highly professional software developers. We work with utmost perseverance to provide you with the best software solutions and help take your business to a new level. Send in your inquiries today and let's take this further.
(Visited 602 times, 1 visits today)