How to Sell a Website and Get the Price You Deserve in 2022
After reading the heading of this blog you might be wondering who are the people who sell websites on the internet? To clear the context we are not talking about the website development companies, we are talking about businesses who are planning to sell their online business, eCommerce site, or their company's website at a fair price to others. If you also believe that selling your website is not worth it then you might need to rethink as you can get between 20-40 times your monthly net profit. And this article will show you how you can sell your website like a pro.
Let's start with a basic question.
How Long Does It Take To Sell A Website? 
There are many website brokers out there in the market that help you sell your website to the right prospect so you get the right price. Most of the website brokers have an active listing period between 30-180 days. But sometimes it can take more time to find the right partner that will offer you the right price.
It usually happens because many factors come into account like your website needs to be of a really high level with less complexity from all around. It creates a concrete structure for new owners as they do not have to spend too much time on its development. If you already have a fully functional website then your website will be inquired from many prospects in a good price range.
It's not like every day you sell your website so as a leading web development company we have come up with some essential steps to take before you even consider listing your website for sale.
Tips to Sell Your Website for Big Money
It seems a complicated process but with enough knowledge and understanding of the right steps, you can sell your website at a good price before things get complex.
1. Diversify Your Traffic Sources

Organic traffic does wonders for business in today's market. If your website already has rich traffic then it is already going for huge numbers. But if your website relies on paid traffic and ads for traffic then you must look at the ways like SEO that can increase your organic traffic.
Websites with huge organic traffic get better profit margins. Experienced buyers and brokers add a lot of value on long term stability and ease of management. For instance, an eCommerce store that attracts good organic traffic on a regular basis will get better prices than the one which gets traffic from paid promotions. On the other hand Google adores organic traffic and promotes such sites on its SERPs.
Another thing that makes organic traffic a must while selling your website is undefined earnings potential. The buyer can resource such websites to improve the business model and improve the revenue generated per visit.
It's perfect if you are already getting organic traffic to your website as it will allow you to work on other aspects like email marketing and social media platforms returning visitors.
2. Use of Third Party Services

Aforesaid, there are a few things that you need to consider before finally selling your website. Some particular websites, especially eCommerce who are currently fulfilling all the orders by themselves, should change business strategy as soon as possible if you are planning to sell your website. Minimizing your involvement is the right step.
Buyers who are ready to pay you thousands of dollars are not looking for a job to minimize your involvement. In fact they want a website that can offer ready-made investment opportunities. It's true they do not want to take over your current business, instead establish their own business on the foundation. If your website is still handling the process then you can follow the following steps:
Getting a virtual assistant that can handle your day to day care
Using a third party for order fulfillment
Integration of automated CMS updates and backups
Hire freelance to handle updates and maintenance
3. Get your Financials and Traffic Report in Order

As we have mentioned earlier there are a few crucial aspects that buyers will consider before finalising the purchase and checking your finances and assets is one of them. For instance, if you boast of having rich organic traffic on your website then you need to write it down in the following steps properly. This report will consist of months of such traffic reports to support your justifications and to get the right price from the buyer.
To track down the traffic on your website, installing Google Analytics is a good idea as it gives the most accurate traffic results from Google. And if you have another kind of website, say eCommerce then along with traffic reports, showing your months of sales report will get you much better offers over the internet. Apart from these two reports take care of financial reports as well including:
Profit and loss explained
Ad spends
Proof of sales (Brokers require between 6-12 months of reporting)
However, if you are selling your website on the merit of your constant traffic then consider including the following reports in the deal.
Google Analytics: Three months of verified Google Analytics reporting.
Google Search Console Reports: To show the potential value of your organic traffic.
Ads Reports: Every ad that you run on your website whether it's Google ads, Facebook Ads, or other ad networks. You can also include your spent amount and profit from these ads reports.
4. Choosing the Right Marketplace or Broker

Just like we need to visit the furniture market to get the best furniture at the best rates, similarly, we also need to look for the right marketplace where we can sell our website at the best rates. If you heard for the first time that you can sell your website then you might be wondering where can I actually sell my website? So, let us find out the top platforms to sell your websites.
A. Empire Flippers – Empire Flippers is basically a website broker that sells websites of all sizes on its platform. However, the minimum requirement for listing a website is $1000 in net monthly profit. According to the reports they have already sold around $245 million worth of websites since its inception. Since they are the middlemen they work on a commission basis and it depends on the list price of your business. Let us understand their rates:
2% for websites listed for $10 million
5% to companies listed between $5-$10 million
8% for websites listed between $2-$5 million
12% for firms between a $1-$2 million
15% for websites under $1 million
Benefits of Selling At Empire Flippers
Trusted Broker
Brings Best Deals
Rigorous Requirements for Sellers and their Websites
Ensure You Have Everything a Buyer Would Want
B. Flippa – According to Flippa they have sold more than 35,000 websites since their launch. They have a slightly similar model to eBay where you can have an open auction platform. Anyone can see what your website offers and bid on your website. Flippa also allows you to make your listing confidential so you don't have to reveal your niche to your competitors. You have to pay a little $49 as listing fees, 10% of successful sales of up to $50k. The best part of selling your website at Flippa is you can view their catalog of recently sold websites which allows you to compare your site and put a final price tag on it.
C. FE International – FE International is another leading platform in the market where you can sell your website. Their main focus is to bring the best deals for large eCommerce stores, online content publishers and SaaS companies. They swagger over their half a billion dollars in sales across 1,000+ acquisitions and 95% success rate in selling websites. Since they bring the best deals at the best prices they take variables up to 14% commission per sale. The Financial Times listed FE as one of the fastest-growing companies in America in 2021. Even having an enormous 14% in commissions, people love to sell their websites on FE International.
5. Understand your Potential Buyers and Customize Yourself Accordingly
To be a successful seller you need to start with understanding your potential buyer and how they function. Once you figure out who your prospective buyers are, you have to comprehend what they are looking for in a website. Aforesaid, consider aspects like traffic sources, reliable documentation and labor intensity. Just like any other buyer, consumers look for companies that offer relevant content.
Coming up with all the required reports, content and details takes you one step ahead of the game. It will not only bring you more bids but also increase your upper limit to a better level. Since all brokers in the market charge some sort of commission. The larger the potential deal, the bigger the motivation to push your listing and finalize the sale.
For instance, if you choose Empire Flippers as your brokers then they will design the sales page for you and handle the advertising.
6. Have a Dedicated Team To Sell your Website
Once you have decided to sell your website, start preparing to wrap up your business and take every potential owner in the loop. Even one wind in the opposite direction can halt the process. You can make things easier for yourself by using modern team management solutions like Slack, where transferring ownership is a straightforward process.
7. Know your Site's Worth
It's another important step to consider if you want to avoid losing big. It's crucial to know what your website is worth before you finally sell your website. Without a rough idea of what it all can bring in, you can set expectations on the price tag.
According to the experts of the field, the true value of your websites lies between 15-30 times your monthly profit or 1-3 times your annual profit. Getting this report ready which consists of the average over the last 12 months is a good head start.
However, when it comes to individual sites then there are other factors like constant sales, traffic sources, expenses, work required after purchase, and much more. If you have seen steady fast-paced growth over the past six months, you can expect your projected earnings to be different which means your site's value should reflect that.
Top Websites That Sold For Over $100,000 in 2021
Here are some websites that were sold for over $100,00 and above in 2021 and what made them different to get such a huge price.
1. Jobs for Felon Hubs – Sold for $500,000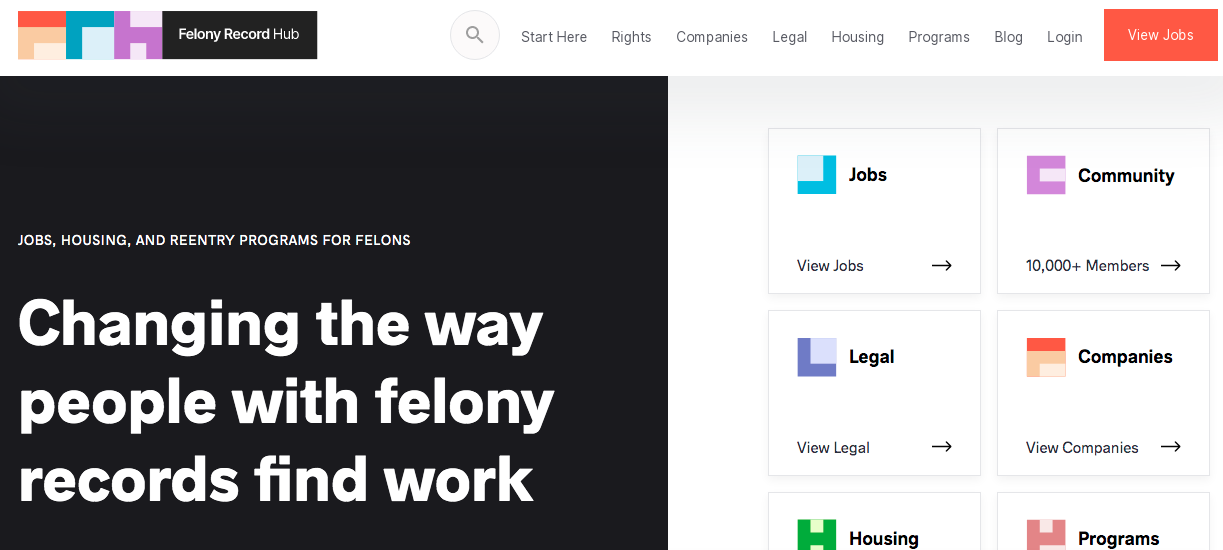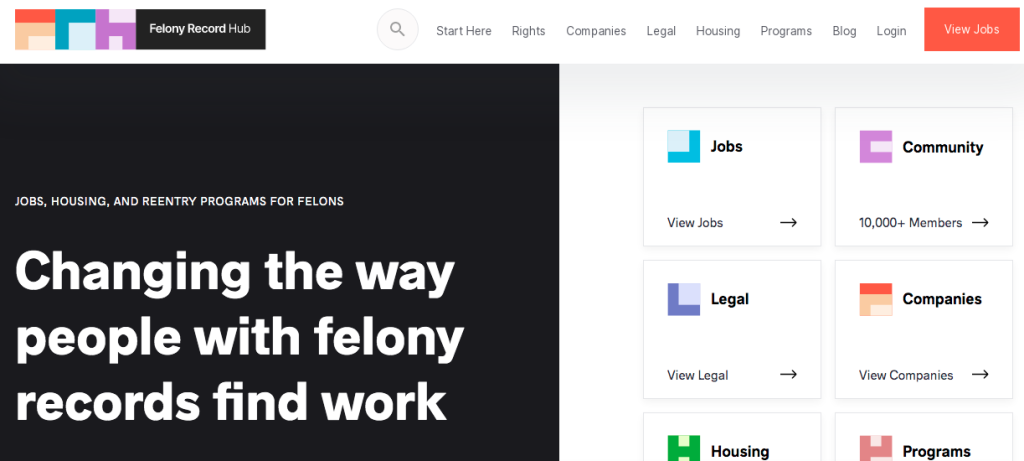 Jobs for Felon Hub was sold for a whopping $500,000 on Flippa in 2021. But why did it get this much money? Let us understand their model.
Jobs for Felon Hubs had more than 50,000 monthly visitors for this site. And 90% of their traffic comes from organic search results. They also had rich strategies for organic traffic and comprehensive SEO. Surely it was one of the reasons they got better prices than other websites in the same category. The point to be noted is they did not spend a single penny on paid advertising, showing the authentication of their website traffic.
As you have guessed from the domain name, this online business website focuses on helping convicted felons find employment. It offers quality content that helps job seekers and provides a search aggregation platform for felon-friendly job listings in the form of a job board. As there are a number of people who constantly look for work online, jobs for felons have a large audience.
2. ArtCove – Sold for $210,000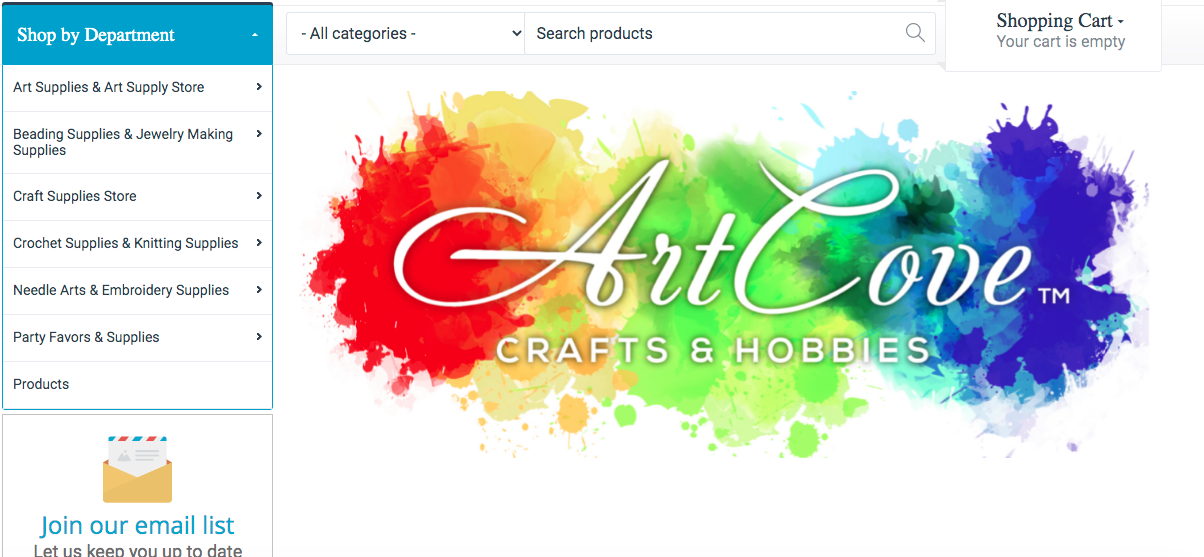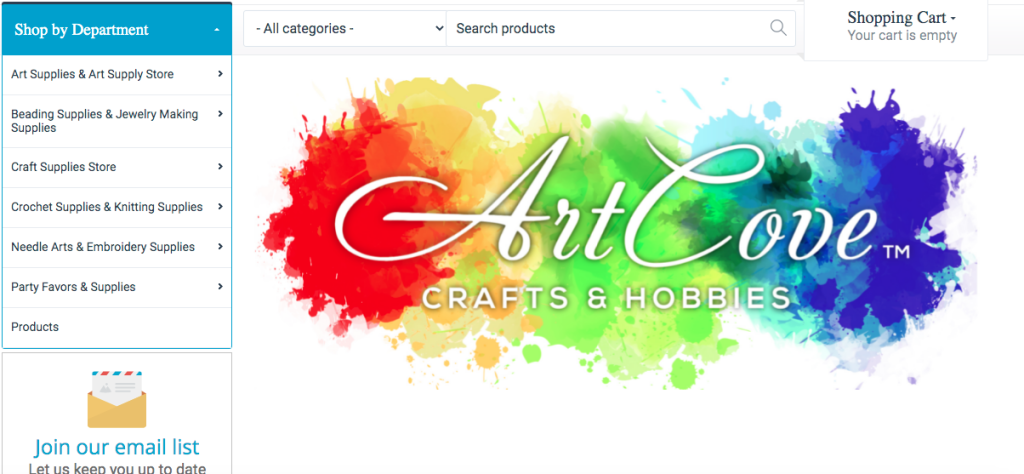 ArtCove has an entirely different business model as compared to the above-mentioned website. It was able to get $210,000 and traffic numbers were not the reason why. As per the reports from SimilarWeb, the traffic is quite low. They do not have much data on ArtCove's traffic but it can be estimated that it has a few thousand visits or so per month. However, Ahref found out they had only 2,500 organic visitors each month.
If we have a look at their business model then it is pretty straightforward as they are retailers of art suppliers. They have been in the market for a very long time now and that establishes them as a genuine vendor in the market. One reason because of which they got this huge selling price was because of their strong Facebook, Instagram, Twitter and Pinterest accounts.
They are also a fully functional business with built-in suppliers, content, sales tactics and most importantly loyal customers who visit regularly to complete the purchase.
Endnotes
It's true you can sell your business website and get a good price out of it but it's essential to figure out a few things first. All of them are mentioned in this blog above. We also suggest you be patient with sales, invest well in your website and constantly try to improve it from time to time. Figuring out your potential buyer is a good plan of action. We also suggest maximizing your site performance by having good hosting services, Cloudflare integration, time to time optimization, etc. We hope you will find this data helpful.
(Visited 91 times, 1 visits today)