11 Best Creative Apps to Up Your Beauty Game
One thing we got to admit ladies that it is not easy to be us. We got so many things to take care of and handle and above that maintaining your personal health and self-pampering seem next to impossible. In this world of fast management, your beauty game also needs a genius solution. This is why we are here. We have listed some fantastic apps for your beauty services with the best skin care products. Whether it is a last-minute tan spray, waxing, or facial we have a collection of apps that can make your life a whole lot better. Some apps are best for buying beauty products but some are very trustworthy for beauty services. So let us find out these amazing beauty apps up your beauty game.
Genius Apps For Beauty Products and Enhancement 
Priv- Best skincare services
It is the one-stop solution for all your beauty needs. This is because you can book spay tan, wax, massages, manicures, pedicures, and many more. Through this app, experts come straight to your home after booking at a suitable time and day. Also, the products are very trustworthy so they are suitable for any skin type. Apart from having many services to offer they also enable group appointments. Some years back the app was not offering facials at home but now that is history because they are now offering it for a long time. The best part this app is available for both iPhone and Android users.
So download for free for iPhone and Android.
Depop- Best skincare products app
As an aware consumer if you do not want to buy new makeup products every time then this app is for you. You can find a range of second-hand products in usable condition. Also, this app supports several small businesses so that they can get a platform yo to showcase their products. The best part about it, all products are affordable and of high quality. You can also find barely used eco-friendly makeup products. It has a range of products fake lashes, makeup removal wipes, and much more.
Depop is a highly entrepreneurial app because it is possible that you add-to-bag one product and it is sold after some hours or even minutes. This happens because the businessperson on the app must have sold it for a better deal.
Download the app for IOS and Android users for free.
If you are also planning to open your online boutique then you must read the-
How to Start An Online Boutique? Step Wise Guide to Fulfilling Your Dreams
Lush Cosmetics- One of the beauty products apps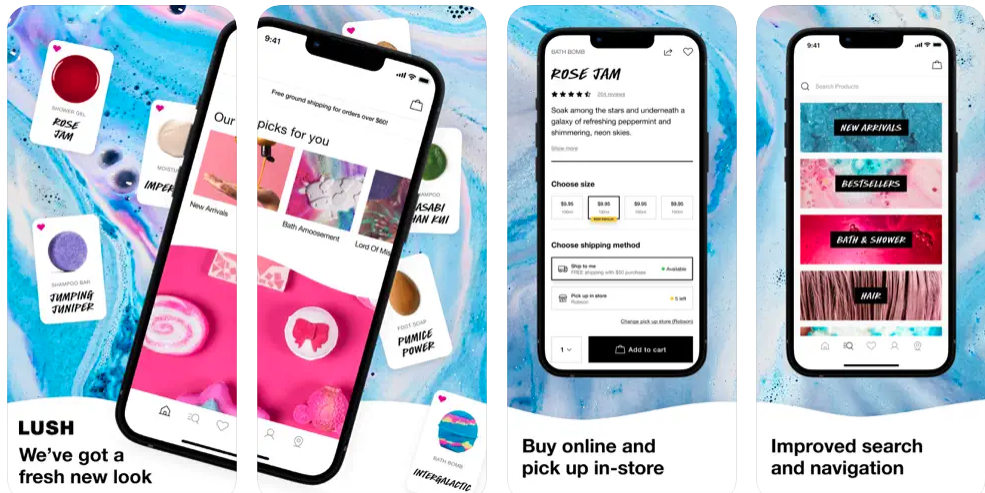 If you support and prefer beauty products that are cruelty-free, vegan, and eco-friendly then it is the best app you can find on the list. Lush has a wide range of such products which can be found on their app and also in stores nearby. You can check out all collections of soaps, moisturizers, body washes, bath bombs, shampoos, and many other products. 
One more fantastic thing about this app is its discover feature which tells the struggle story of cruelty-free products, the pillars of the brand, and also about the latest updates.
So, download the app for free for Android and IOS users.
LOOKFANTASTIC- Top makeup products app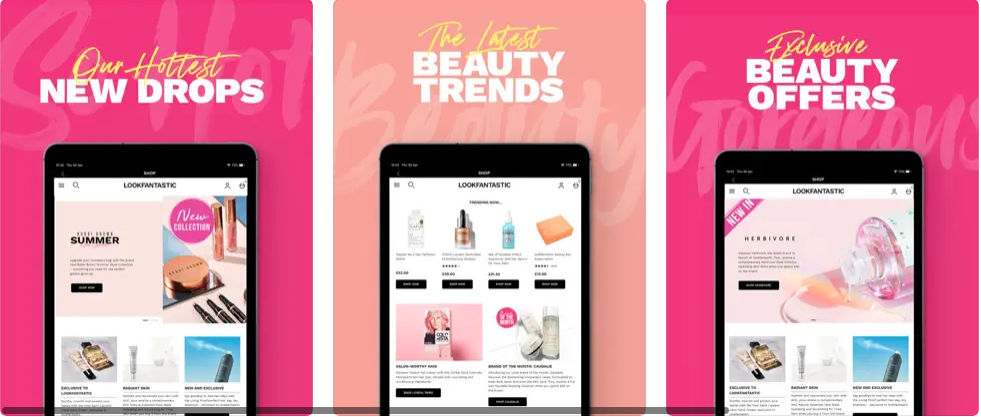 LOOKFANTASTIC is an app that offers skincare products from different brands. Unlike Lush, this has a wide range of not only skincare products but also hair care products. You can search products from the categories like the serum, eyeshadow, foundation, and much more, brands like Lime Crime, ZOEVA, Vichy, etc. With the discover feature of this app, you can search even more deeply.
Apart from skin and hair care products, this app has a makeup tutorial, hairstyle tutorials, makeup hacks, and pro and nifty makeup cheats to enhance and amplify makeup look. You can find makeup and skincare step-by-step routines so that you can follow and learn.
Download the for IOS and Android users for free.      
Vênsette- Best beauty service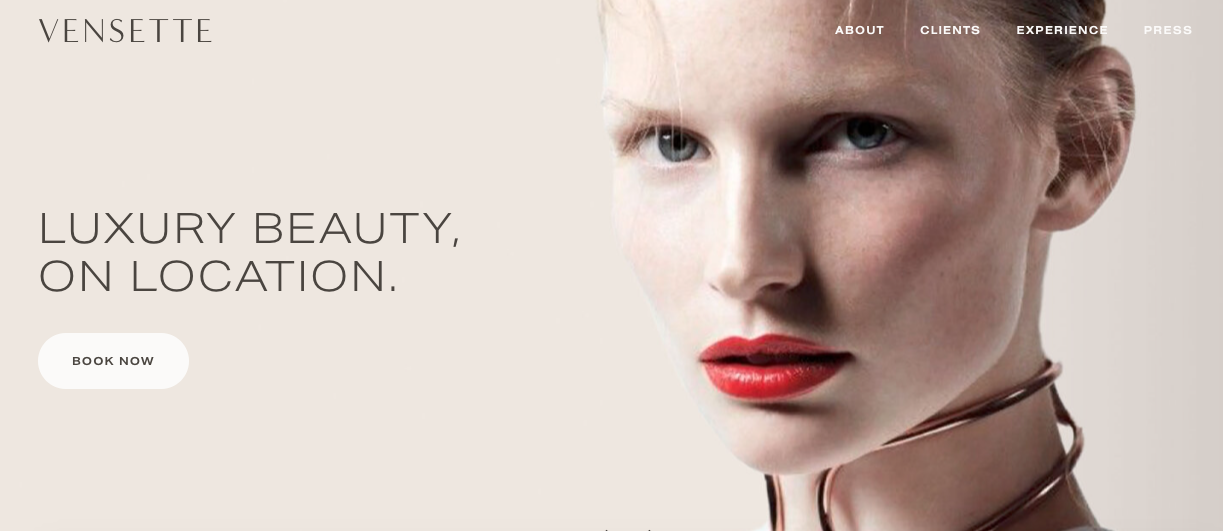 If you are looking for something as easy as speed dialing then this app is for you. This app has a list of looks that can be very appropriate according to your style and face cuts. These looks are not limited to makeup only because you can find a perfect hairstyle too. The total amount of hair and makeup is around $250. This amount is not for people with customized ideas and plans of how they need their hair and makeup to be. In this case, the custom look will cost an extra $100 or the charges will be accordingly. The professional will come to your convenience place either your office or home. 
You can book an appointment from www.vensette.com 
For developing apps you must know the current trends in app development. Know here.
Beautybooked- One of the best skincare service app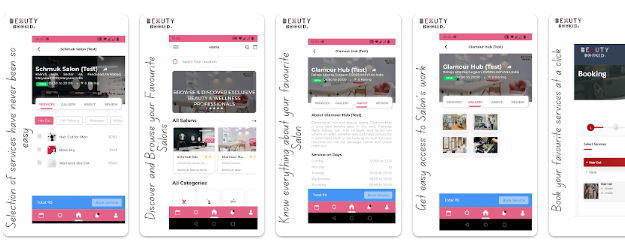 This app is one of the best apps for beauty services because they review and provide suggestions for different salons. You can get exclusive salons without going anywhere. This is not it. You can also select the service and the expert beautician and book an appointment. This app takes suggestions from many known beauty experts and reviewers like Allure. You can book services like massages, blowouts, and many more with aestheticians and experts.
Android users can download the app for free from Google Play Store.
KIKO MILANO- The best makeup products app
If you love KIKO MILANO products then you must have the application. This app has a variety of makeup products of its own brand. You can find eyeliners, eyeshadow pallets, foundations, lipsticks, and many other products. This app allows you to check reviews and find beauty products according to your budget and make an affordable wishlist.
If you are thinking that's it then you might be wrong because this app also has makeup tutorials that can help you learn to apply eyeliner, apply wedding makeup, and much more. You can also find a step-by-step tutorial on doing manicures and pedicures.
Also, it has a news section where you can find bestselling products and new KIKO MILANO products, and even more eco-friendly products.
Download the app for IOS and Android users for free.   
Beautylish- One of the top beauty service app
This app is for the connoisseurs of beauty who love to do makeup. This is because this app has a huge collection of skin care products. And by a huge collection, we actually mean a huge collection because you can find the rarest and best skin care brands like Kjaer Weis, Embryolisse, and Lucas' Papaw. The best part about this app you can learn to do makeup through their makeup tutorials. This is why most people love this app because of its unique shopping feature.
IOS users can download the app from the app store.
Think Dirty- One of the best makeup product apps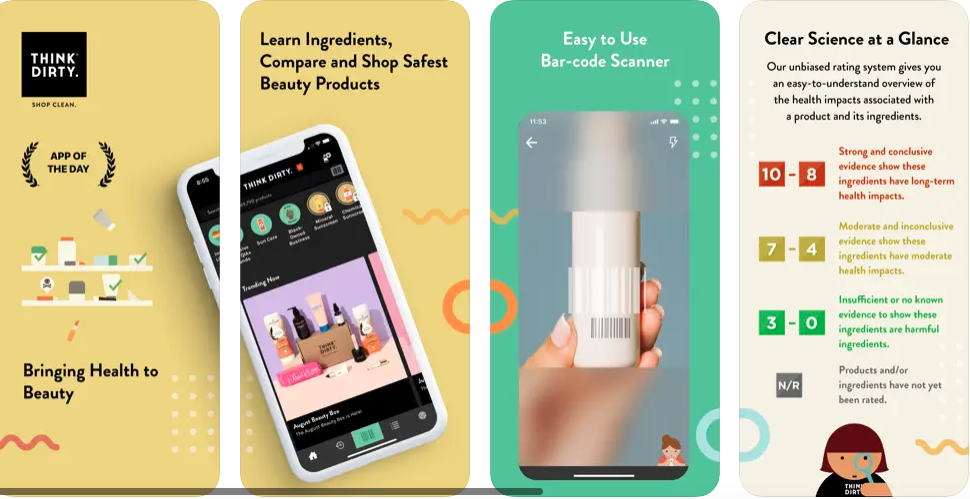 Think Dirty is a survival app that can tell you which product contains what ingredients and whether are they good for your skin or not. You can simply scan the product and this app will tell you the dirty ingredients and the harmful amount. If the products are safe and the ingredients are also in the proper amounts then green signs will be shown. This app compares the scanned product from over 40000 products listed in the database.
The app is available for both IOS and Android users. So, download it now.
ASOS- Skincare products app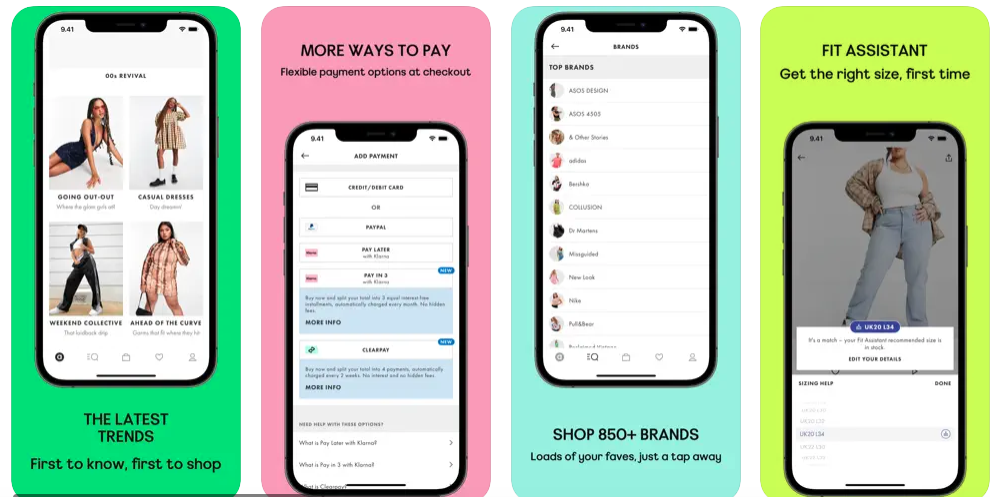 This application is a one-stop solution for all your fashion and skincare products. You can find the biggest brands on this app. This app can provide you with a variety of clothing, makeup, and accessories so that you can look perfect for the next occasion.
The app is available for both IOS and Android users. So, download it now.
Also, Read- 19 Best Shopping Apps for Women's Clothes to Buy Fashionable Outfits
Hairstyle Makeover- Top beauty service app
There are a lot of apps available that can show you how different hairstyles will look on you but this app has an advanced version of this. It has extensive editing tools that help you in editing a picture so that you can experiment as much as you like. When you are finally done with editing then you can upload a picture of your significant other and keep experimenting with the beard and mustache. This app can be downloaded for free but to avail full version of the and use all its features you need to pay $4 per month.
Download the app for IOS here.
Last Words
From the above list, you can pick so many apps that can serve you as a service and also as product-based apps. But do you know that developing an e-commerce app takes a lot of precision? Know here. VerveLogic is a great platform that has worked on several applications not only in this genre but also in different genres. So for making them your app development partner please request a quote today.
(Visited 83 times, 1 visits today)