What is OTT(Over-The-Top)? Benefits, Services and Scope of OTT Apps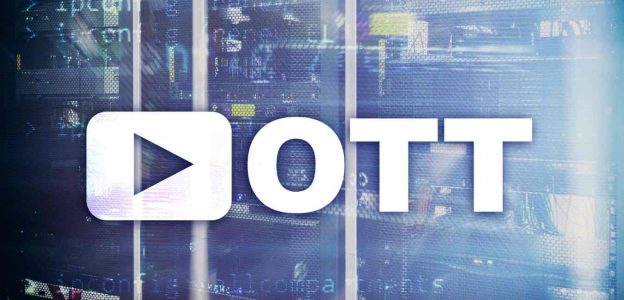 "OTTs have successfully bypassed the traditional ways of entertainment, broadcasts, and connectivity".
It is clever how OTT platforms have taken the world by storm and have redirected users worldwide to depend more on their smart gadgets. With OTT platforms being an inspiration for today's article we will discuss in-depth what OTT means, how it benefits the business and its future scope of sustainability. Stay Tuned..!!
Stats: The online streaming market is expected to be worth $124.6 billion by the end of 2025. (source: dacast).
What is OTT?
OTTs are Over-The-Top online streaming services that have changed the face of traditional broadcasts and connectivity. OTT platforms let the user access videos and live streaming content with just the availability of the internet, an app, and a subscription on their smart devices. 
This technology has redefined the way people are consuming media and live content and fetching shedloads of money for the companies that are stretching their services via OTT platforms.
If video streaming was not enough, these OTT platforms also reached out to provide messaging, audio, and Voice Call services as well. OTT technology has become a gigantic deal and there is no going back from here.  
What services come under the OTT shell?
OTT or over-the-top content streaming is a wide term and therefore it is safe to segregate the services for a better understanding of its scope and possibilities.
Scope of OTT Services: 
1. Online Video Streaming – The entire world knows about this service given by OTT platforms. OTT platforms use the internet to deliver video content to their users. Some of the online streaming apps and the exemplar of OTT platforms are Netflix, Amazon Prime, iTunes, and Hulu.  
2. Online Audio Streaming – If video streaming is possible then why not audio streaming. The perfect examples of OTT audio streaming platforms are online radio stations and podcast apps like Google podcasts, amazon music, podcast addict, and more.    
3. Messaging Portals – They are more than just messaging applications, they are OTT-oriented instant messaging services. Facebook, Google, Skype, Telegram, FaceTime, Viber, and a lot more. The popularity of such apps has touched heights and now there is no going back to normal mundane messaging.     
4. VoIP Services – Not a country or a city but the entire world is familiar with Skype, WhatsApp, and Viber. Well, these are the most appropriate examples of OTT platforms facilitating voice calls via internet access.  
5. OTT Sufficient Devices –  With smart technology comes advanced devices to support their usage. Roku and Apple TV are the perfect examples of such advanced devices that allow the user to enjoy video streaming content on their television – a bigger screen indeed.
Fact: There are advanced OTT-oriented solar panels that allow you to generate and monitor the electricity with the help of an application in hand.
Which devices support OTT apps?
OTT platforms are widespread and thanks to the smart devices that enable the usage of such platforms. Smartphones are undoubtedly ruling our list of OTT enablers as they are used in abundance. There are other devices as well…
| | |
| --- | --- |
| Gadgets  | Enabling OTT |
| Smartphones (with internet access) ruling the list. | Users can download the OTT apps from either any app gateway,,  signup and start using the app.   |
| Computers and Laptops (with internet access) | PCs and Laptops support OTT content via a browser search. You can also place the shortcut icon on your desktop screens for frequent use.   |
| Smart TVs (with internet access) | The most recent models either have OTT apps pre-install or give the option to install the application later (as and when needed)    |
| OTT Devices (with internet access) | Third-party resources such as Apple TV and Roku facilitate OTT streaming on big screens. Gaming consoles also hold the capability to run OTT apps.    |
What are the benefits of owning OTT apps?
Just the right usage of technology can take a business/company/brand to immense heights. This is the reason why OTT-enabled utilities such as Netflix, Skype, Whatsapp, Amazon Prime, etc. are playing in shedloads today. Such apps earn various earning models two of which being subscriptions and brand advertisements.
Netflix charges a subscription amount from its users and in lieu delivers quality content to them.
Being an OTT platform, here are the three major benefits such companies are enjoying:
Easy Customer Segmentation
Knowing your customers is a must for any business. OTT platforms significantly contribute to customer segmentation helping marketers. For instance, a video streaming app can segment users by geography, signups, app retention, episodes searched and watched, everyday usage, etc.  
Targeted Advertising
OTT platforms direct advertisements to the right zones. These platforms being technologically sound can track user engagements on ads making the best of these strategies. 
Earlier, the broadcaster didn't know how many people saw their ads and what was their response.    
Technological Upperhand
The video quality, sound quality, and connectivity have enhanced with the coming of OTT in the scenario. These platforms are the perfect examples of internet utilization to transform the culture.   
High-End Efficiency
OTT platforms are competitive enough as they leverage advanced utilities at a better price. Earlier consumers had to pay for a bundle of channels they didn't want to watch. The scenario has altered now, people only pay for the content they want to watch. 
OTT V/S VOD
 OTTs no doubt deliver Video on Demand services but VOD has a bigger premise. OTT apps such as Netflix and Hulu or Amazon Prime stream videos on demand using the internet but there are still some VOD channels like HBO GO that need to be verified authentication from your TV channel provider. This draws a minute but never erasing the line between OTT and VOD services.
VOD is a bigger segment… Let's segregate it into three parts.
| | | |
| --- | --- | --- |
| AVOD | Advertisement-supported content that is available for free but with the affliction to watch ads.   | Youtube |
| SVOD | Subscription-supported video-on-demand services with no ads.  | Netflix, Hulu, etc.  |
| TVOD | Transactional videos on demand that is available on rental or temporary purchases. | Amazon Prime, Apple iTunes |
Get Inspired by these 4 Best OTT Platforms 
1. Netflix – The most trending online video streaming portal with 203.66 million paid subscribers worldwide.  
2. Kaltura – The well-known name when it comes to virtual conversations, online business meetings, classes, and more. They provide cloud TV, virtual content, and much more.  
3. Dacast – The top-notch OOT live streaming, VOD, and video hosting platform based on SAAS technology. 
4. VidMind- This UK-centric OTT app gives broadcasters the opportunity to broadcast live content online without any hassles and time consumption.   
Near Future Scope of OTT Apps
OTT platforms no doubt have a brighter future as people who have started using this technology will certainly not take a U-turn to traditional and mundane entertainment/connectivity modes. Especially video streaming applications. But there still lies a lot of competition in the market.
For Instance: Netflix is not the only OTT app that shows video streaming there are its competitors like Amazon Prime, Disney, and HBO. The things that are keeping it bright are its quality content video speed & high-definition and uninterrupted performance.
With annual revenue of 99.69 billion dollars in 2020, this is a stated fact that the future scope of OTT platforms is excellent. But to achieve leverage one must look think out of the box in terms of quality and feature integration.
Fact: Most people often experience 'subscription fatigue' with OTT services they paid for and aren't satisfied or impressed.
Takeaway 
It's just a matter of a decade that OTT apps have touched skies in terms of popularity and usage and no doubt their growth is directly proportional to the advancement in Internet generations (as we use 5G today). If you are just owning an idea of a robust OTT application then this is the time to give it a sincere thought as this clearly represents the future of media and connectivity.
(Visited 954 times, 1 visits today)