UX Design- The driving force behind a website's success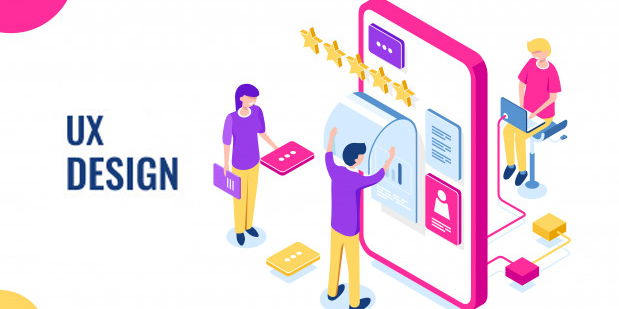 The Web has undergone a dramatic transformation in the current decade. Some important changes that have impacted web designing are :
-> Increasingly complex and feature-rich websites.
-> Variety of platforms available to users for accessing websites including mobiledevices and a variety of browsers and Internet connections.
One common factor among websites that have consistently stood out amidst the clutter, is that they are convenient and simple to use. User experience designing has become the driving factor behind how websites are designed and developed, as the experience of people visiting the site becomes an indispensable component for the website's success.
Similar to an architect, User Experience Designers provide the framework or platform with the objective of making websites simple, efficient, and effective to use. Broadly, User Experience Design refers to creating user-centered practices with regard to design, as well as the use of processes that result in generating positive effects in users. UX design essentially caters to all stakeholder interests, be it marketing, branding, visual design or utility.
Responsive designs capable of building and displaying interfaces and content across a comprehensive range of devices with different screen sizes, are required to meet the advancement in web technology. Among other factors, UX design enables websites to be built in such a way that website layout is able to adapt to the device screen size.
Designing in India is a very old activity but a very young profession. As such UX design India, is still evolving, with only a handful of agencies having the ability to provide world-class UX designs to cater to a global audience. Startups and smaller companies are typically the main users of UX Design in India since creating an excellent experience for visitors in the initial stages of a product or service itself, makes the website stand out vis-a-vis competition and creates a pull factor to garner more visitors.User experience designers in India typically design with the objective of creating easy to use website or applications, enabling quick and clear communication of the purpose of the site or application and enhancing the value perception of a website or an application.
Verve Logic, a UX Design Company, India, employs the following methodology while engaging with clients for UX designing.
Verve Logic is an industry leader with proven expertise in providing technological solutions to meet complex business needs. With the motto of converting the client's vision into success stories, Verve Logic provides a comprehensive range of technology services to exceed client expectations each time.
Strong technical expertise& across disciplinary team, At Verve Logic, ensures that all key factors that contribute to good UX design are taken care of:
The UX Design capabilities can cater to all types of business requirement, ranging from highly simple systems to extremely complex ones. This UX Design Jaipur based firm, specializes in designing highly interactive feature-rich applications, especially suited for e-commerce websites. The use of an Agile Methodology At Verve Logic ensures that the UX designs turn the websites into enduring success stories.
(Visited 39 times, 1 visits today)