Understanding Online Marketplace Business Models, Revenue Streams & Successful Examples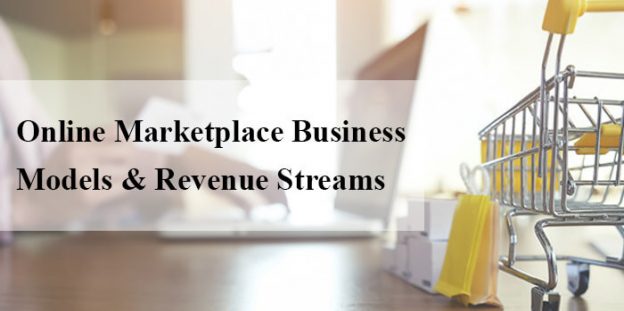 Due to the no inventory factor, Online marketplaces are now exceedingly becoming a prime choice of wholehearted entrepreneurs. The major most part of any startup funding flows into getting products, resources and workplace while if you work upon marketplace business model, you will be able to start your business without spending an arm and a leg. How? Online marketplaces work upon a concept of bridging the gap between sellers and end users. They do not generally have their own products on which they have to invest. They just provide a well marketed and promoted online space to the businesses for leads and sales generation. 
Marketplace business model is not a single page draft but has a lot of features, opportunities and varieties. 
Choosing from a wide variety of Marketplace business models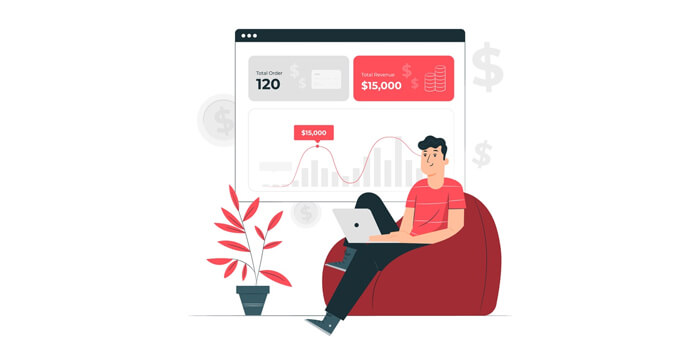 Online marketplaces have attained a big success in almost all the business lines especially Fashion, Travel, Real Estate etc. Consult any leading Marketplace development company and you will get to know about a range of features with which you deliver a fantastic user experience and make money at the same time. There is one simple rule on which marketplace works i.e. earning commission without any real investment. There are six categories marketplace business models can be categorized into. 
1. Sharing economy
2. Peer economy
3. Freelance/Gig economy
4. Crowd economy
5. On Demand economy
Sharing Economy: Like any marketplace, this model has two types of users – Buyers and Service providers. Both of these users use the same interface. For example, on Airbnb, the users who are looking for a place or the users who provide rented spaces use the same application. The service providers can also use the same platform to book the services for themselves. Sharing economy is beneficial for the companies who are providing useful services for both the kind of users. 
Peer Economy: Peer economy is a lot like Sharing economy but instead of businesses, it brings together individuals who can benefit each other. There are separate dashboards provided to the different types of users. For example, the highly famous Uber is based upon P2P business model in which the riders and drivers get separate boards.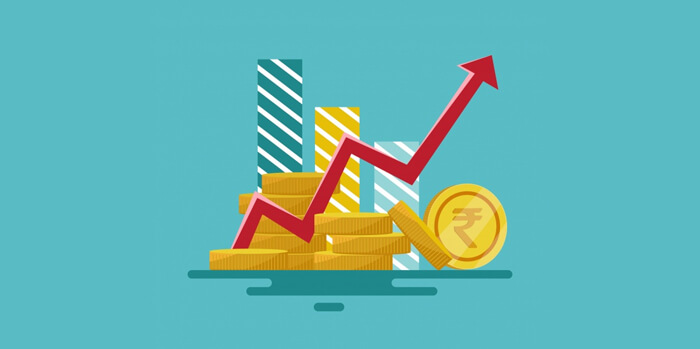 Freelance/Gig economy: This kind of marketplace allows users to provide any kind of service that they can provide and companies in return pay them the agreed amount. For example, Freelancer is a website which allows companies to post project in various categories such as IT, designing etc. and the individual service providers can bid and communicate with the companies in order to take the project. The marketplace can earn a commission from both the parties this way. 
Crowd economy: Crowdsourcing based crowd economy has five major factors on which it runs- people, purpose, platform, participation, and productivity. People can participate in such platforms to get mutually benefited. For example, there are a number of crowdfunding platforms available over the web to assist startups in raising funds. Teespring is one such model on which the sellers are able to run campaigns to have their designs printed, they get paid. 
On demand economy: On demand economy is the one on which food delivery apps, pet sitting apps and such systems work. It is also a lot like freelance business model but with the workers connect to the clients to perform tasks as needed on a temporary basis. 
Online Marketplace Revenue Streams
There are a number of ways through which a marketplace can become sales mill for your company. If you are having a marketplace, you can charge both the kinds of users  that are sellers and buyers in a number of ways. You can charge them for listings, for taking a particular membership, to upgrade subscription, to get extra benefits, to list them on your featured categories and more. Just like, there are different types of business model, there are different kinds of revenue streams as well through which a marketplace owner can earn money. 
For example, if we talk about Freelancer, it charges you in a lot of ways being a user or a service provider. So, as a service provider, you need to take membership in which you get a set amount of bids which can be used to bid over the projects. If you have exhausted those bids, you can purchase additional set. There are other charges as well. As a user if you post the project, Freelancer takes commission when project is awarded along with other charges. 
There are different revenue streams for different kinds of marketplace models. Here, we are listing out some of the common ones. 
1. Commission: Most of the marketplaces work on commission basis. The marketplace owners charge commission from the sellers and buyers. How much commission to charge and from whom depends upon what kind of platform are you running. If you need sellers more than you have to charge buyers more and vice versa. For example, over Freelancer, they need more projects so they charge freelancers more since they are already high in number.
Fixed Fees and Variable Fees are the two types of commission fees charged. Fixed fee is a fixed amount charged by marketplace owner to the buyers and sellers whereas Variable Fees are adjustable and charged on per product basis or on the bill's total amount. 
2. Subscription: It is the second most popular revenue generation method adopted by marketplace owners. Once you get people to subscribe to your services, you can charge them on a monthly, semi annually or annually basis. As a part of their business and marketing strategies, businesses such eBay use subscription model. If your business runs on subscription model then you get a fixed amount on monthly or annually basis. Though, keeping your customer tied up with your service for a long time is another challenge. 
3. Listing Fees: This is one of the most favorite tactics adopted by marketplaces in order to generate revenue by investing really zero. So, how does it work? You can list the products/services of your customers on your website. For the same, a monthly rental fee can be charged. Along with this, companies can be charged to uplift the rankings. Plus, you can provide additional opportunities such as Banner ad placement and blogging benefits to the niche companies. For example, OLX provides featured ads. If you running on such model then you can provide enormous amount of benefits to the listed companies and what's exciting if you have to invest no amount rather than maintaining the platform. This approach is also scalable as if you reach a satisfactory amount of customer base once, you can expand the platform by the introduction of new categories. 
4. Freemium services: The platforms operating under this model provide products for free to the customers and then charge them for upgrades. 
5. Lead generation: In these models, sellers pay only when they get in touch with the potential customers. If we think from the company's perspective, it is a better model than listing model as with this, companies are able to see the information of the lead and once they get satisfied, they can pay to purchase that lead. In the listing models, it 's tough to predict how much traffic or what kind of leads would be received by the companies. 
Successful Marketplaces Online
A. Uber: With the valuation of $72 bn today, Uber is one of the most used taxi applications around the globe. Uber works on P2P economy which promotes around 15 million rides per day. Without owning even a single cab, Uber has captured the whole market. The commission is charged by Uber from users as well as Drivers. Apart from Uber taxi, it has other sources of revenue as well for example, UberEATS, UberFreight and UberElevate.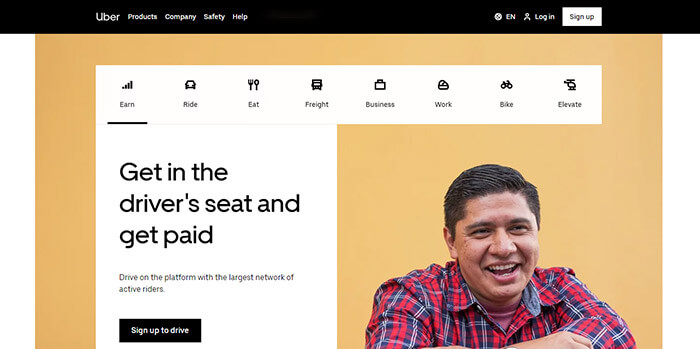 B. Amazon: Initiated its services as bookstore, Amazon has now set up a vast economy by charging commission and earning listing fees. It has a multi-sided business model. According to a recent press release, "Amazon.com Announces First Quarter Sales up 17% to $59.7 Billion" Adding to this, Amazon writes, "Net sales increased 17% to $59.7 billion in the first quarter, compared with $51.0 billion in first quarter 2018. Excluding the $1.1 billion unfavorable impact from year-over-year changes in foreign exchange rates throughout the quarter, net sales increased 19% compared with first quarter 2018. Operating income increased to $4.4 billion in the first quarter, compared with operating income of $1.9 billion in first quarter 2018. Net income increased to $3.6 billion in the first quarter, or $7.09 per diluted share, compared with net income of $1.6 billion, or $3.27 per diluted share, in first quarter 2018."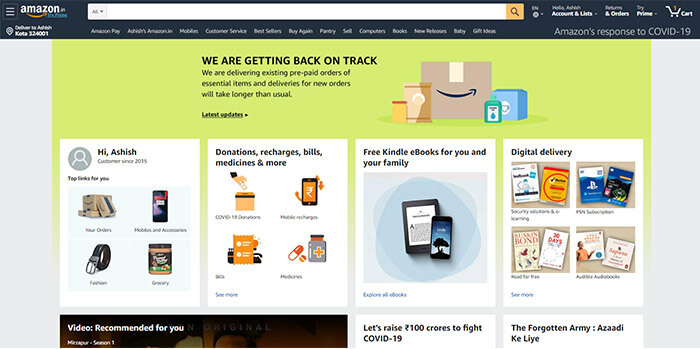 C. Airbnb: It is a platform which made use of spare rooms to provide accommodation to the travelers along with bed and breakfast services. For all this, the room owner just need to sign up over the platform and rest all is taken care by the company. Airbnb business model can be considered as a mixture of Marketplace and Aggregator business model. It is doing pretty much great. Airbnb is growing in a way that the mainstream hotel booking websites should buckle up. 
Once you have planned to move ahead with one model, you need to know about the after effects as well. There are plenty of benefits of having a marketplace such as no inventory is to be managed, deep customer engagement can be achieved, brand building can be done in an effective manner.
(Visited 117 times, 1 visits today)